What are the Best Mattresses?
Casper
If you've been searching for the best mattress brands online, then look no further than Casper. The company makes high-quality and high durability mattresses that deliver in a box. Casper mattresses feature a trademark responsive foam bed design. With several options to choose from, Casper makes mattresses that will exceed the expectations of back, side, and stomach sleepers.

For example, the Original Casper Mattress features a cooling top layer with excellent airflow, zoned support, and a base layer that will support your whole body. It sits at about a 5 on the firmness scale, making it a good option for most types of sleepers. Even better, the Original Casper Mattress is available for much less than many of its competitors. A Casper queen mattress costs just $986, compared to the nearly $1,200 that's charged by competitor Saatva for their flagship queen size mattress.
Price Range: $536 - $1,696
Free Shipping and Returns
100 Night Trial
10-Year Warranty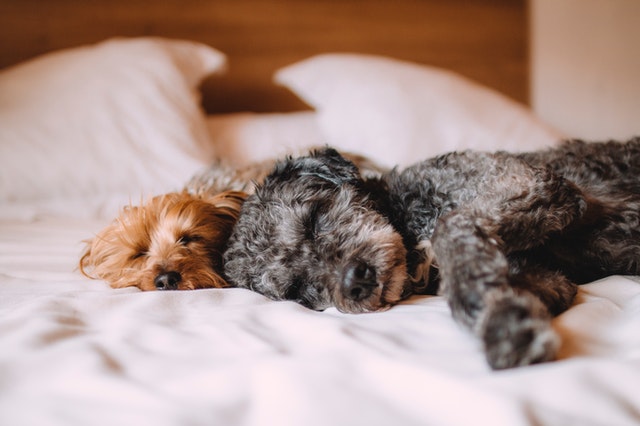 Saatva
If you've ever spent time looking at the top mattress reviews, Saatva is a brand that you've likely already heard about. The company designs mattresses that feature an innovative hybrid mattress with innerspring and memory foam construction. This design enables the company's mattresses to provide sleepers with extra relief for back pain & joint pain as well as optimal spine support for a healthy night's sleep.

The Saatva Classic Mattress is the company's flagship product. It's available in three different comfort levels: plush soft, luxury firm, and firm mattress. The mattress is composed of five layers, including a 3-inch euro pillow top that will make you feel like you're sleeping on a cloud. It is not a bed-in-a-box mattress. Adding to that, the company uses materials that are eco-friendly and CertiPUR-US certified in all of their mattresses. This makes Saatva a company that you can feel good about supporting with your purchase ad getting rid of your old mattress.
Price Range: $699 - $1,599
Free Shipping and Returns
120 Night Trial
15-Year Warranty
Nectar
Many people who ask themselves, "what is the best mattress" ultimately land on the same answer: The Nectar Memory Foam Mattress. This medium-firm mattress has several features that make it an excellent option for many types of sleepers. For example, the mattress features full-motion isolation. That makes it the perfect choice for couples who sleep together but are tired of getting woken up in the middle of the night from the other's movements.

That's not all that the Nectar Memory Foam Mattress offers. It has a sturdy, five-layer construction that promotes a better night's sleep. Starting from the top, the order of these layers are:
Quilted memory foam mattress cover
Gel memory foam
Adaptive Hi Core memory foam
Base layer
Bottom mattress cover
The Mattress rates at a 6 on the firmness scale thanks to its layers of foam, specifically the cooling gel foam and adaptive memory foam construction. That means it's on the firmer side, but not so firm that it can't be enjoyed by a wide variety of people. Medium firm best classifies this mattress.
Price Range: $499 - $1,699
Free Shipping and Returns
365 Night Trial
Lifetime Warranty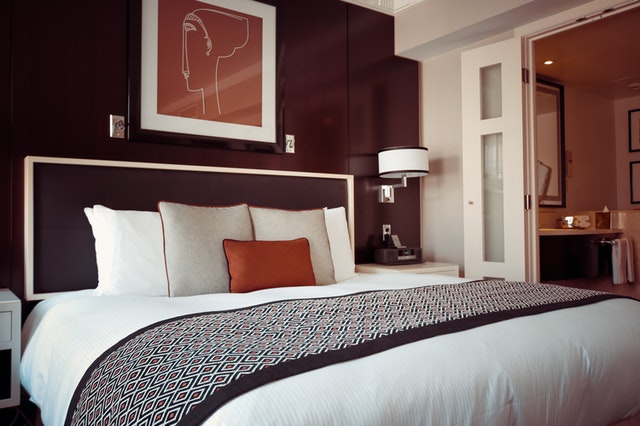 DreamCloud
As you continue searching for a great mattress, DreamCloud is another brand that you should seriously consider purchasing from. What makes their products special is the cool and breathable sleep they provide. This means that if you or your partner tend to sleep with a lot of body heat, purchasing a mattress from DreamCloud could be your best option for a new mattress.

The company's flagship product is the Luxury Hybrid. Its 15-inches make it one of the thickest mattresses on the market. However, each of those inches is used to give you a better night's sleep. For example, the Luxury Hybrid features a CASHEX Cashmere cover that's made of the softest Mongolian cashmere on the market. It's this feature that gives the mattress its trademark cooling properties.
Finally, it's also worth pointing out that the DreamCloud Luxury Hybrid has very little off-gassing. When you open up the mattress after receiving it, any smells that remain will quickly dissipate. This makes it very safe for both your family and the environment.
Price Range: $799 - $1,299
Free Shipping and Returns
365 Night Trial
Lifetime Warranty
Awara
If you've been searching for a high-quality mattress that's eco-friendly, then search no further than Awara. This brand consistently rates as one of the most environmentally friendly on the market due to its ethical sourcing and shipping practices. Of course, that's not the only reason to buy a bed from Awara. The company also makes an incredibly comfortable mattress with great edge support that should be a good fit for most sleepers.

The company's flagship latex mattress has a firmness rating of 6.5. That puts it right into the sweet zone of what the average sleeper is looking for in a mattress. All of the company's mattresses are built using four distinct layers. These include a plush euro top cover that's made out of breathable organic materials and 4 full inches of cooling natural Dunlop latex foam. That's much more than the average mattress contains and allows sleepers to forego purchasing a mattress topper.
Price Range: $899 - $1,1399
Free Shipping and Returns
365 Night Trial
Lifetime Warranty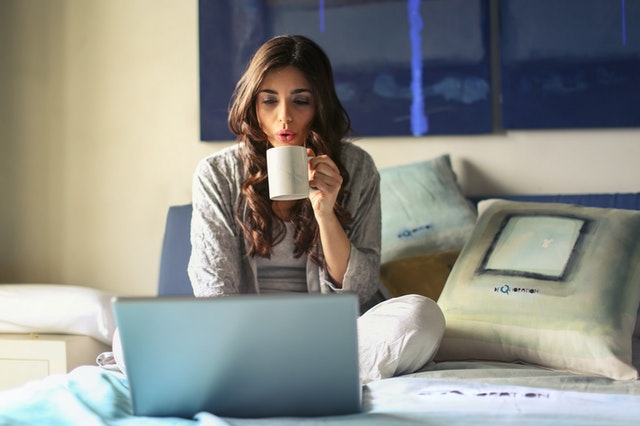 Leesa
Leesa is another brand that regularly appears on lists showcasing the best mattresses. That's because the company makes a variety of high-quality mattresses, at least one of which will appeal to virtually every type of sleeper who enjoys mattresses contouring to their body.

The Original is composed of four layers. Going from top to bottom, they are:
A gray twill fabric cover
A comfort layer, composed of responsive foam that sleeps cool and contours to the body
A memory foam layer that adds extra pressure-relieving support
A foam base layer that's as supportive as it is comfortable and durable
Leesa's flagship product is called the Leesa Original mattress, which lands at a 5 on the firmness scale. It's an especially good fit for side sleepers who are looking for a mattress that will provide them with body-countering support and pressure relief.
Price Range: $594 - $1,614
Free Shipping and Returns
100 Night Trial
10-Year Warranty
How Do I Choose a Good Mattress?
Choosing the best mattress from our top picks is about understanding which mattress is the right fit for your unique sleeping needs, body type and doesn't bother any pressure points. Everybody is different. For example, some people prefer a firmer mattress while others prefer a soft one. That being said, it is helpful to have a framework that you can use to ensure that you arrive at the right product for your needs.
With that in mind, here's a step-by-step guide that you can use to find the right mattress for your needs.
Step 1 - Determine Your Firmness Level

The first aspect that you want to consider is how firm you want your mattress to be. This will help you narrow down your options considerably so that you don't have to consider as many different mattresses on as in-depth of a level. A key to this consideration is understanding how you typically sleep. For example, combo sleepers (those who change positions throughout the night) typically want a mattress that isn't too firm or too soft, but somewhere in the middle. Back sleepers, on the other hand, may want a firmer mattress that can provide them with extra support.

Step 2 - Compare the Major Types of Mattresses

Today, mattresses are constructed with a variety of materials. It's useful to spend some time learning about the major types that you'll find to determine which one is the best fit for your sleeping habits. There are three major types of mattresses on the market today.

The first is foam mattresses.

These are constructed out of polyurethane, latex, or both. They feature memory foam, which will soften when you lie on it and mold to your body. When you get up, the memory foam springs back to its original form with minimal motion transfer. That makes it a great choice for couples who sleep together.

Innerspring mattresses are another common mattress type.

These are built out of steel coils. Sometimes they have a layer of foam on top of the coils for added comfort or a layer of infused gel to provide extra cushioning.

Finally, there are also many types of adjustable air mattresses available to choose from.

These can be inflated with air to meet your desired firmness level. They're a good option for sleepers who want to be able to completely customize the comfort level of their bed. Most models even allow couples to inflate their side of the bed to different firmness levels so each person can have their needs met.

Step 3 - Assess Your Remaining Sleeping Preferences

Once you've zeroed in on your desired firmness level and the type of mattress construction that you want, you're ready to pay attention to any remaining sleeping preferences that remain unmet. For example, if you regularly sleep warm, then purchasing a mattress that's extra breathable or one that has a cooling layer is a good option. Similarly, you may be concerned about the chemicals that are used in the manufacturing of mattresses. If so, look for products that contain foams that have been certified by a respected organization like CertiPUR-US. You may also want to shop with eco-friendly brands that use organic materials in their mattresses.

Step 4 - Look for the Best Value by Shopping Online

Now that you've determined what mattress features are important to you, you're ready to go shopping. We recommend that you do so online because of how easy online shopping makes it to compare different options. At this point, you should be looking for the mattress that offers the best combination of price alongside the features that you want in your bed.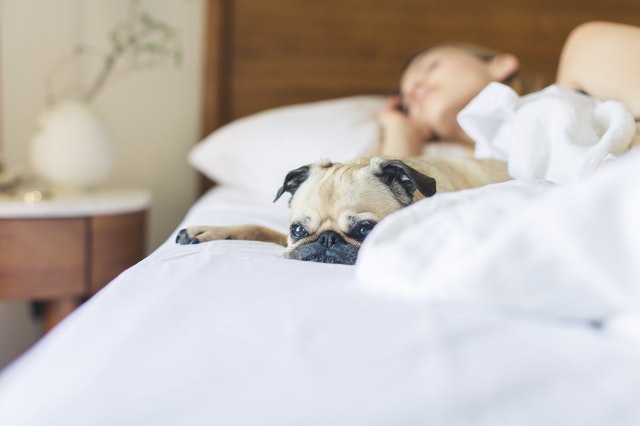 How Do I Test a Mattress?
It's always a good idea to test out a mattress before committing to it for the long term. Thankfully, you can do this either in a store or online nowadays, as most online mattress vendors offer sleepers free months-long sleep trial for their products (one reason to not purchase from Amazon). A multi-night warranty is also available for most mattresses, so don't fret if you don't get it right the first time. To test a mattress effectively, you need to put every bed that you try through the same process. Here is how to test a mattress for each sleeping position.
Back Sleeping Position
Start by trying out the mattress in the way that you would sleep on it during an average night. For example, if you're a back sleeper, lie down on the mattress on your back. When you do, try to slide your hand underneath the small of your back. It should be a bit difficult to do so but not impossible. If it's very easy to slide your hand underneath that part of your back, then the mattress is probably too firm and might cause lower back pain.

Side Sleeping Position
If you're a side sleeper, you'll want to list the help of your partner, a friend, or a store associate. Lie down on the mattress on your side. Then, ask your helper to take a picture of your spine. The picture should demonstrate that your spine is in a straight position. If it's not, then it's time to move on and try another mattress.

Stomach Sleeping Position
The test for stomach sleepers isn't as straightforward as it is for other types of sleepers. If you're a stomach sleeper, then lie down on the mattress as you would normally sleep. Try to remain there for a while and pay attention to how your body reacts. Are your shoulders cramping? Is the mattress sagging underneath you? If you can notice problems like this during the testing phase, you'll definitely notice them after sleeping on the mattress for a full night.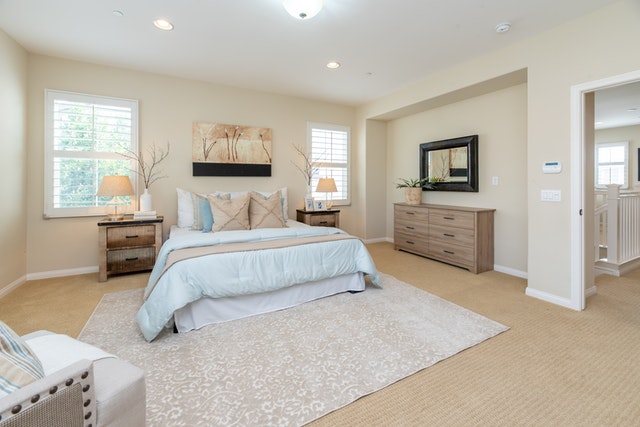 What Mattresses Do Luxury Hotels Use?
A good mattress is an essential part of any luxury hotel room. That means luxury hotels have considerable experience with selecting mattresses that promote a good night of sleep. It can be worth considering what these hotels are using as you shop for your own mattress.
However, there isn't any standard type of mattress that luxury hotels use more often than others. Rather, each one of these hotels has its own solution to the question of the best mattress. It's hard to say exactly which mattress companies each hotel uses, or if they use brand names like Helix, Layla or Nectar Mattress, but here are typical luxury hotel mattress constructions.
For example, Hilton utilizes an advanced version of the traditional box spring. Its mattresses have an added coil support and a patented quilted design to improve circulation and reduce restlessness while sleeping.
The Fairmont, on the other hand, uses a custom memory foam mattress. Its beds feature therapeutic core support, cooling technology, and a plush pillow-top for extra comfort.
Marriot offers its guests a choice between two types of mattresses. They have the standard "Marriot Bed" which is an all-foam flippable mattress. This is what most of the hotel's guests end up sleeping on. However, they also offer a second luxury mattress, which is called the Innerspring. It's a traditional spring mattress, which is built to meet the preferences of sleepers who enjoy a firmer bed.
Important Mattress Features
Cooling
The right temperature can make or break a good night's sleep, and how warm a mattress gets during the night can be a determining factor for some customers. Cooling relates to the breathability of the mattress and its overall ability to stay cool throughout the night. Looking to eliminate waking up in the middle of the night from overheating? A cooling mattress will likely help you rest easier.

Edge Support
For those who often sit or sleep on the edge of their mattress, edge support is an important factor to consider. This relates to how sturdy the edge of the mattress is. High edge support prevents accidental roll-offs or fall-offs during the middle of the night. Edge support provides a more supportive structure to help you sleep safer. It also benefits those who often find themselves sitting at the edge of their bed, whether to watch television or put on shoes in the morning.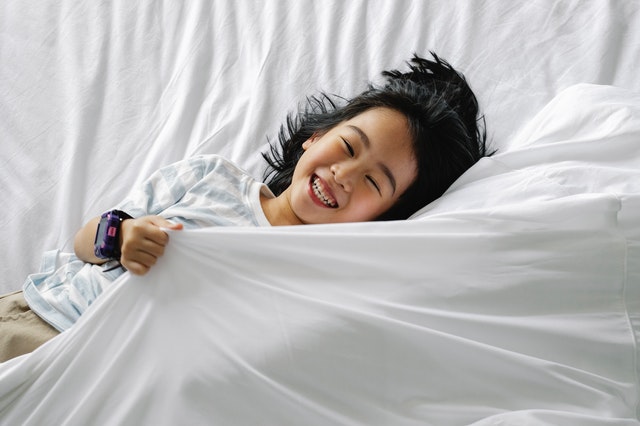 Motion Isolation
If you share your mattress with someone else, motion isolation can make all the difference in quality sleep. If your partner moves around during their sleep, invest in a mattress with high motion isolation. This type of mattress is particularly good for light sleepers, so once you fall asleep, you stay asleep –– no more middle of the night disturbances from your partner adjusting their sleeping position.

Construction
How a mattress is put together says a lot about the comfort you can expect. A poorly made mattress and a poor night's sleep go hand in hand, so be sure to find a mattress that meets your standards. Mattresses are an important investment, and you should never sacrifice quality. After all, the best-made mattresses will provide you with the most restful night's sleep. All quality mattress brands provide information on how their mattresses are layered.

Firmness Level
Mattresses are designed to have different levels of firmness with different sleepers in mind for each. For example, side sleepers tend to sleep better on softer mattresses that contour to their body while heavier sleepers will need a firm mattress to provide ample support. If you're not sure what sort of firmness suits your sleeping needs the best, universal comfort mattresses try to match the needs of most sleepers and provide a medium level of firmness. Whether you like sleeping on a cloud or prefer your mattress to provide strong support, there is a mattress out there that will perfectly match your needs.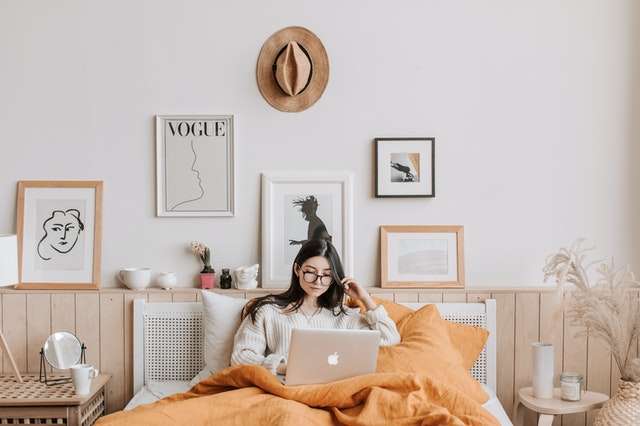 VOCs and Off-Gassing
Volatile organic compounds are commonly found in mattresses that use foam layers. VOCs include formaldehyde and certain flame retardants. Off-gassing is the process by which these VOCs enter the air from a new mattress or other product. This is that "new mattress smell". Doctors warn against exposure to off-gassing, as the chemical components have been connected to respiratory issues and skin irritations. While some products only undergo off-gassing for a short time, other products can continue the off-gassing process for years. Be sure to pay attention to what materials your mattress is made from, as new mattresses can be a culprit of off-gassing. Airing out your mattresses in well-ventilated areas can reduce the effects of off-gassing.

Trial Period and Warranty
All mattress companies will offer a trial period and warranty on mattress purchases. However, the length of these offers varies wildly from company to company. On average, trial periods may be around 100 days or more while warranties average about 10 years or more. Pay attention to what kind of trials your mattress company offers, so if a mattress isn't working for you, you don't have to be afraid to keep looking!