A superfood mix like Your Super can be a great way to make sure you're getting essential nutrients in your diet for healthy living. Starting the morning with a smoothie made with a Your Super mix can give you just the boost you need for a focused and productive day. Or, you can mix a superfood into a delicious (and nutritious) dinner, like jackfruit tacos! What are Your Super superfood mixes and how exactly can they boost health?
In this review you'll learn more about how superfood mixes from Your Super can add to your day and why they're worth considering as a daily supplement.

What Sets Your Super Apart
Your Super began when the founders, Kristel and Michael, started noticing health improvements while regularly consuming superfood mixes prepared by Kristel. Michael felt more energized and aware and Kristel's allergies and eczema improved. Family and friends noticed a difference in their own lives too!
Today, Your Super makes and sells a variety of superfood mixes that can be used in a range of ways. Each mix contains 5-6 superfoods, dried naturally. All ingredients used in the superfood mixes are organic and non-GMO. Single mixes can be purchased and typically contain 30-40 servings per can. Mixes can also be bundled with other mixes for added benefits and extra savings. Stick pack mixes are available for on-the-go use.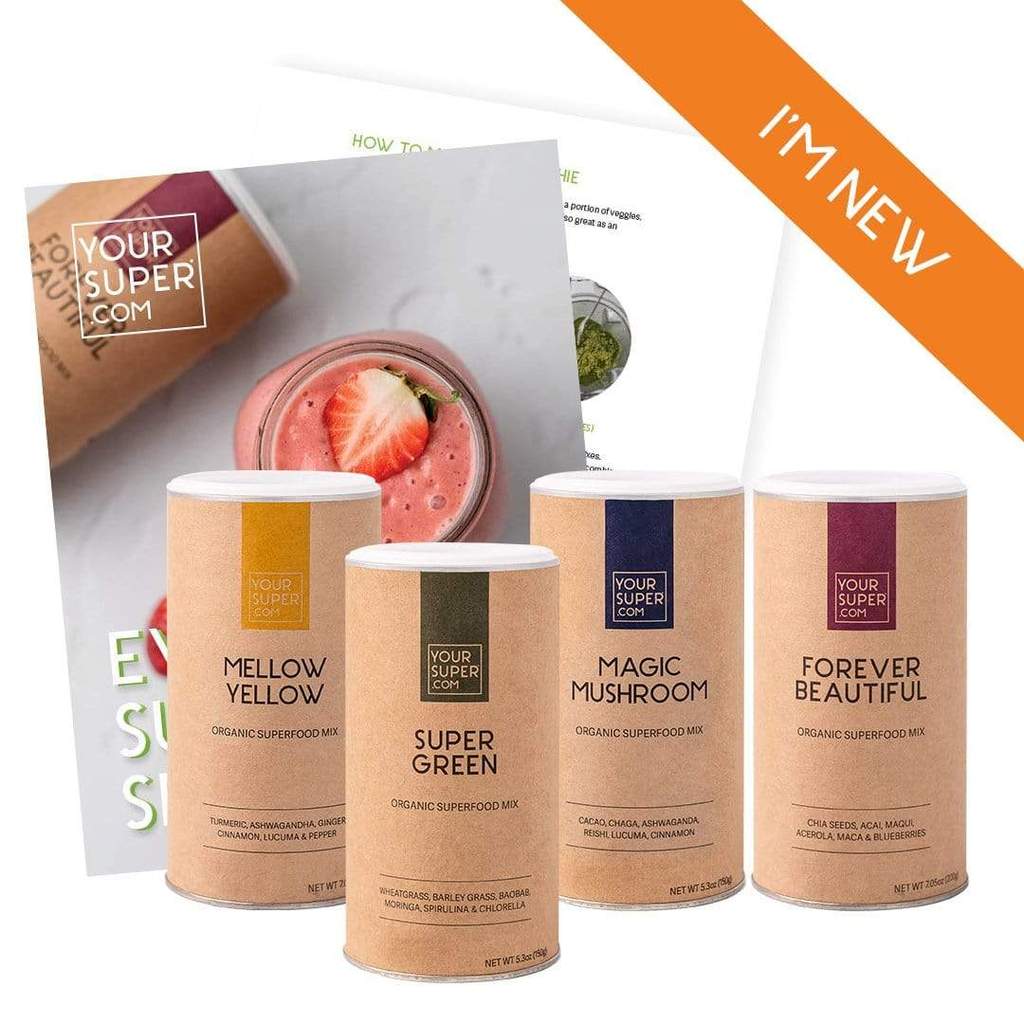 Here are some of the most popular items customers are purchasing from Your Super:

If you find something at Your Super that you truly love, you can sign up for a subscription and save 20% to receive that purchase on a regular schedule. In addition to their superfood mixes, Your Super also sells cookbooks, bottles, mugs and other accessories. Check out their bamboo straws for a more environmentally-friendly way to drink your favorite Your Super superfood smoothie. Your Super backs their purchases with a 30-day satisfaction guarantee.


Furthermore, Your Super partners with Action Against Hunger. With each superfood mix purchased, Your Super donates a food bar!
Your Super Pros and Cons
PROS
Save 20% with a subscription
Organic and non-GMO ingredients
Stick packs are perfect for healthier diets while traveling
Wide selection of superfood mixes and benefits
Educational materials and recipe books available
CONS
Must receive 3 orders before a subscription can be changed or canceled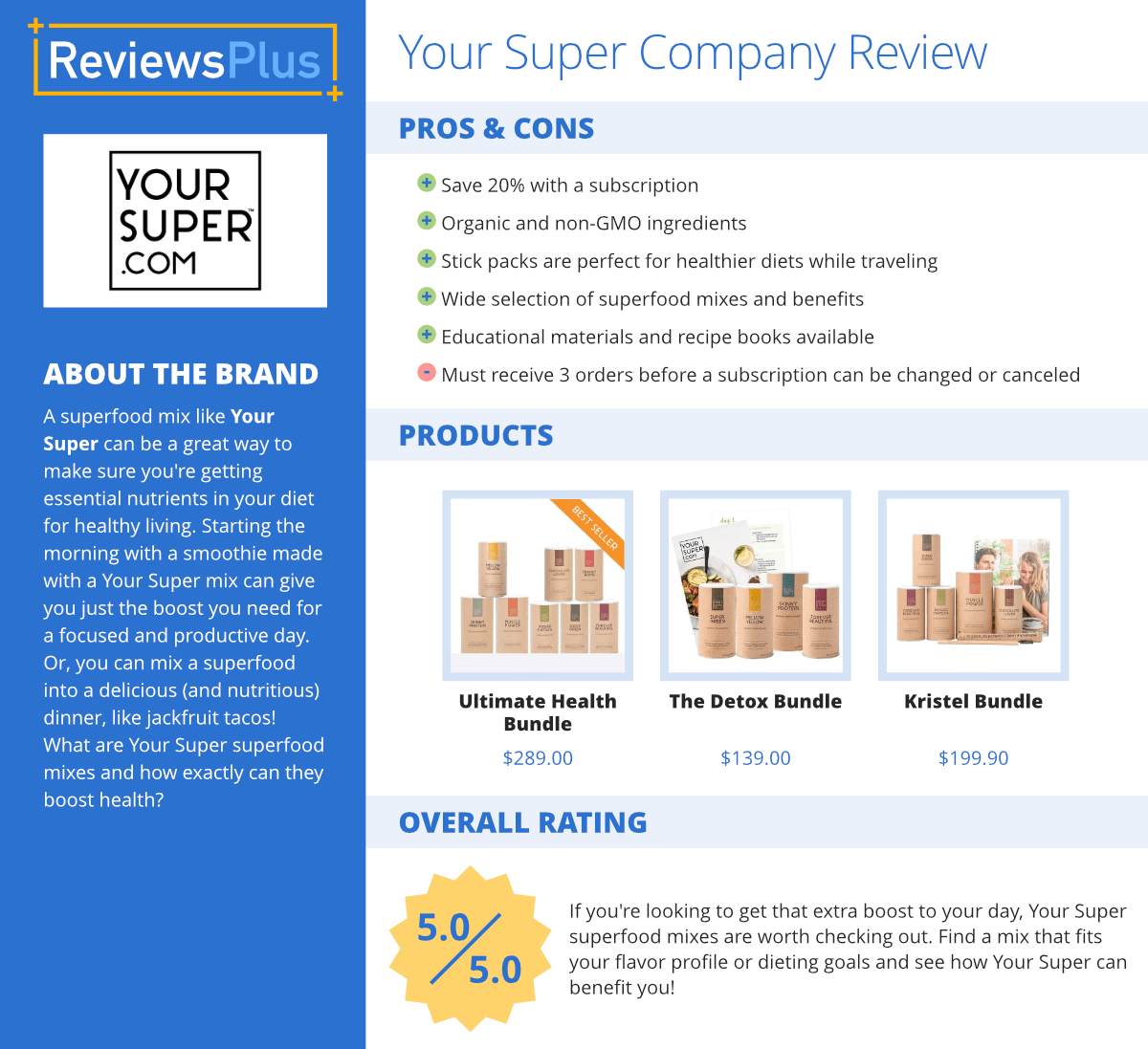 Overall Your Super Review - 5/5
If you're looking to get that extra boost to your day, Your Super superfood mixes are worth checking out. Find a mix that fits your flavor profile or dieting goals and see how Your Super can benefit you!