Let's face it, procuring prescription eyewear can be a chore. First is the trip to the optometrist's office for an eye exam. Then, selecting frames from limited options can be more of a hassle than it's worth. While obtaining your exact prescription from an eye doctor is important, you now have the freedom to shop frames from your living room from online merchants like Yesglasses.
The trustworthy team at Yesglasses provides a wide selection of frames at competitive prices. As a customer-oriented company, their goal is to intersect value and quality. Your comfort, fashion, and health are priorities with Yesglasses.
Founded in 2017, they are a relatively young company but already well established. But are they worth trying? Find out everything you need to know before purchasing in this Yesglasses review, including a hands-on review of actual glasses from Yesglasses.
Yesglasses Review
---
Hands-On Yesglasses Review
---
To complete this review, Yesglasses provided us with two pairs of mens prescription glasses. In this section, I'll provide images of the glasses and detail my overall review of Yesglasses eyewear.
My order from Yesglasses came in a small box with no unnecessary packaging. Opening the box, I was pleased with the apparent quality of the carrying case provided for both of my Yesglasses frames. The carrying case is subtle, sturdy and closes magnetically. This carrying case appeared far superior to the usual bulky, plastic cases I'm accustomed to from similar online eyewear retailers.

Opening the carrying case revealed my selection of frames and an included microfiber cloth for cleaning the lenses. I received one cloth in each case and thought it was fun that each was a unique color.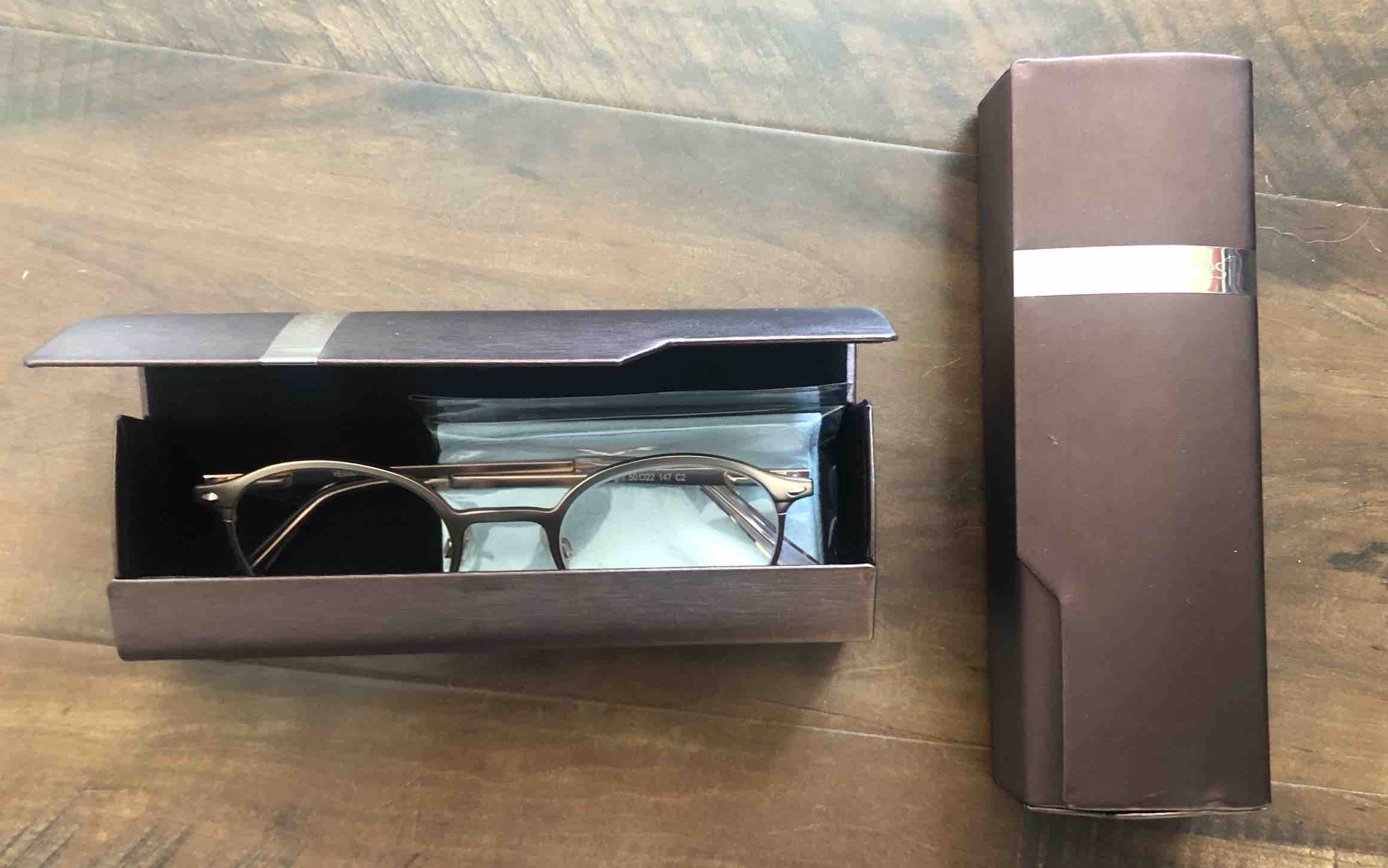 I tried on both glasses and found the prescriptions to be spot on. There were no problems with my vision and I noticed no difference between the prescription in my new Yesglasses lenses compared to what I normally wear. I also found myself to be impressed by the thinness of the lenses in my new glasses. I have a pretty strong prescription and normally when I purchase glasses online with no lens upgrades, the lenses can be thick. However, the lenses in my Yesglasses frames were noticeably thinner.
For my frames, I opted with the "Stripe Brown Wayfarer" pictured on the left, and the "Copper Hipster Metal Round Eyeglasses" on the right. Both came exactly as pictured on the Yesglasses website and I was very happy with how they looked on my face.
The only issue came with the fit of the Stripe Brown Wayfarers. They fit loosely on my face and required some adjustment on the width to get them to stop sliding down my nose. The Copper Round Eyeglasses fit perfectly from the start.
Overall, I'm extremely impressed with the quality of frames shipped to me by Yesglasses. I can tell these frames are well made and again, I'm happy that the lenses are much thinner than what I've received from competitors. Normally, you must opt to pay extra for thinner lenses from other retailers. With Yesglasses, these lenses came without any additional instruction.
How to Order Yesglasses
---
Even with a wide selection of eyewear available, Yesglasses makes finding the perfect frames simple and efficient. They have main sections for men's and women's styles. Conveniently above their product line-up are several filters to dial in the offerings in real-time. Filter options include shape, rim, size, material, style, and other features such as nose pads, flexibility, and unique bridges.
The ordering process is straightforward. Simply pick your ideal frames and input your prescription. Here's how to order from Yesglasses:
Open the page for your desired frames. Check their dimensions and other specs to see if they are the right frames for you.
First, you will select your glasses type. These options include standard prescription or sunglass options. Blue light blocking glasses and polarized sunglasses are the most popular selections.
Many of the frames at Yesglasses will have different color combinations you can choose from at this point to best match your style. You can also upload a photo of yourself to see how they will look on your face.
The next step is dialing in the material and size of the lenses. Choices range from high-index to ultra-thin. Other options for customization include anti-scratch, anti-reflectivity, and 100% UV protection. The polycarbonate option is an excellent high-durability pick.
Your prescription can be matched up with a digital copy from your optometrist or by simply plugging in your relevant numbers (SPH, CYL, AX, and ADD) and pupillary distance (PD). If it is not on your prescription readout, your PD can easily be measured at this time or after placing your order using Yesglasses' instructions. Remember to check the "Save Prescription" box for easy ordering next time!
Finally, confirm your payment and select your preferred shipping method. Soon you will look great and see perfectly!
What Sets Yesglasses Apart from Competitors?
---
The multi-faceted experience at Yesglasses sets them apart from other online eyewear retailers. Designs are created in-house and received directly from the factory which allows for a wholesale transaction. Their designers are constantly adding new styles to keep up with trends so you can always look your best.
Anti-reflective, scratch-resistant, and UV protective lenses are the Yesglasses standard. These features come on all lenses at no additional cost. All of their unique styles are available as standard prescription glasses and several types of sunglasses as well. These can be virtually tried on with their online tools for choosing your best fit.
People love Yesglasses for the high-quality, yet affordable, products they offer. If your prescription looks unusual, the customer service team will reach out to confirm your details before creating your lenses. Compared to other online prescription eyewear retailers, Yesglasses has a simplified process for entering in prescription.
A high standard of lens quality is also a standout feature of Yesglasses. If you have a strong prescription and wear your glasses often, stronger lens may normally add of additional fees. Yesglasses' technology allows them to create lenses that can be strong and lightweight without costing too much extra. Additionally, the blue-light blocking and scratch resistant lenses are enjoyed by all-day wearers.
In addition to built-in scratch and reflection resistance, single-vision lenses at index 1.61 are the flagship Yesglasses offering. These are lightweight and up to 35% thinner and 40% lighter than standard lenses.
What Does Yesglasses Sell and Company Info
---
Yesglasses is based on the east coast of the US. Their high-quality products can be conveniently shipped anywhere in the country, and likewise, any issues with your order are processed quickly.
Shopping with Yesglasses provides a satisfactory mix of convenience and quality. Their products come directly from the manufacturers which reduces the overall cost to the buyer. Professionals design their unique styles in-house and test them with quality control measures. Yesglasses produces eyewear that is consistently lighter, thinner, and more durable than many competing brands.
Beyond offering styles for men, women, and children, Yesglasses has three primary offerings. Clear eyeglass lenses are your standard fare for daily use. Sunglasses are available in prescription and plano (flat). If you are equally indoors and out, light-adaptive transition lenses are a viable choice.

In the USA, you can purchase eight glasses per order. Yesglasses orders ship standard USPS at no additional cost, arriving at your door in 7-14 business days. Express shipping through other delivery services will arrive in 3-9 business days at $18.95. International shipping is available starting at $8.00.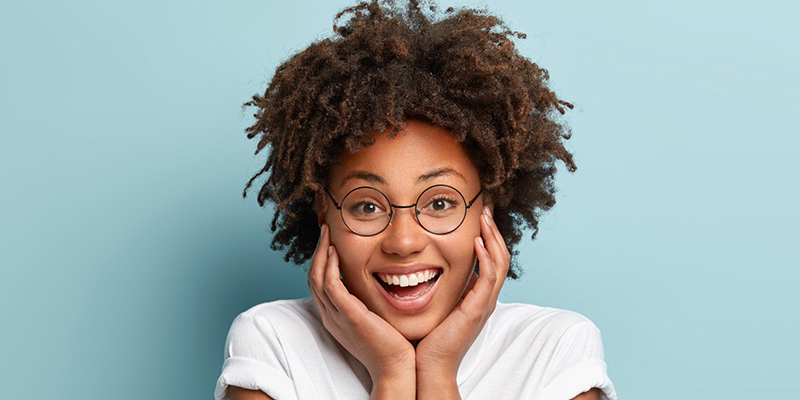 Returns for either a refund of payment or a replacement pair of glasses are available within 14 days of delivery. Replacement pairs will not be eligible for another replacement or refund. Every pair comes with a 12-month warranty. This covers the cost of any necessary replacement due to damage.
Yesglasses FAQs
---
Is Yesglasses legit?
Yes, Yesglasses is a legitimate business. They provide high-quality prescription eyewear at an affordable price.
Where does Yesglasses ship from?
Yesglasses' main lab and offices are in Delaware, USA, but they also have labs and warehouses located in Canada and in Asia.
What do I need to place an order from Yesglasses?
To order prescription eyewear from Yesglasses, you will need a relevant prescription. Other non-prescription purchases have no requirements.
What is Yesglasses' return policy?
Yesglasses' return policy allows for refunds and replacements within 14 days of home delivery. Replacement pairs are ineligible for further replacements or refunds.
Does Yesglasses offer a warranty?
Yesglasses offers a 12-month warranty for damage-related issues. A new prescription will require a new order.
Can I try on glasses from Yesglasses before I buy them?
Yes, you can virtually try on Yesglasses before purchase. Simply upload a photo of your face using their online fitting feature.
How much is Yesglasses shipping?
Yesglasses shipping is free in the USA via USPS standard, with delivery from 7-14 business days. Express and international shipping are also available.
Is it cheaper to buy glasses online?
Yes, it is cheaper to buy glasses online than in traditional brick and mortar locations. There are wholesale benefits and an increased quantity of options from online options like Yesglasses.

Do I have to buy glasses at my optometrist's after my eye exam?
No, you are not required to buy your glasses at your optometrist's. Online retailers can create prescription glasses of comparable quality for a lower price.
Do opticians have to give you your PD (Pupillary Distance)?
No, opticians do not have to provide your PD with your prescription information. Yesglasses provides an in-depth tutorial on how to accurately measure this at home if necessary.
What is the average price for a pair of prescription glasses?
The average price for prescription glasses from a traditional store is $196. Purchasing through Yesglasses is significantly more affordable.
Yesglasses Pros and Cons
---
Pros
Wholesale savings up to 70% from traditional options

Free super-thin 1.61 index lenses

Simplified prescription input process

All lenses anti-reflective, scratch-resistant, and UV protected

Top-notch quality control and customer service

Lighter and thinner than major brands
Cons
Strict return policy

Manufacture quality not as durable as major brands

Final fit may require adjustment
Overall Yesglasses Review - 4.4/5
---
The online eyewear retail world is vast. With many retailers to choose from it can be daunting to know even where to start. When choosing Yesglasses you can be assured that you are getting a great mix of quality and affordability. Their in-house frame designs are made exclusively for them and the lens quality is hard to beat. Yesglasses frames are all unique options if you are looking for a more personal choice.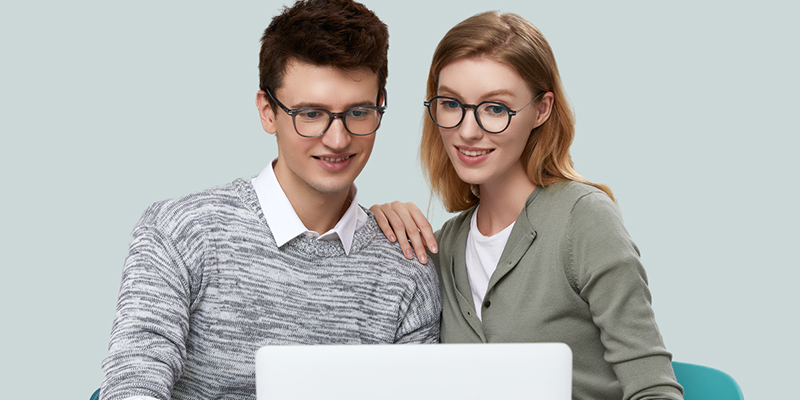 While their selection is not name-brand-level expensive, there are cheaper options out there if cost is your deciding factor. Additionally, if cost is not a concern and quality is your main determinant, then Yesglasses may not be able to provide what you are looking for.

Ease of use, convenience, and a solid blend of quality and quantity are what set Yesglasses apart from the rest. They provide moderate daily eyeglass wearers with an authentic and balanced experience.