William Painter sunglasses come in stylish, bold designs and are backed by one of the best warranties in the industry. If you have a fear of breaking your expensive, new sunglasses, you'll be interested in what William Painter is selling. In this review of William Painter, we'll share what sets them apart from competitors, including information on their incredible Lifetime Guarantee, and help you decide if they're the right sunglasses for you.
What Sets William Painter Apart?
Aside from the stylish designs, the main factor that sets William Painter sunglasses apart from competitors is their commitment to selling you a pair of sunglasses you can use for life. All sunglasses from William Painter are backed by a Lifetime Guarantee. If they break, William Painter will replace them. And if you lose your new sunglasses, William Painter will give you a discount on a new pair.
William Painter sunglasses are available in unisex styles accessible by both women and men. Here are some of the most popular William Painter frames:

Another major factor that helps William Painter stand out against the competition is their use of titanium in frames. Incredibly durable and lightweight, titanium is commonly use in fighter jets and Lamborghinis! This makes William Painter sunglasses stronger and more lightweight than many competing designs.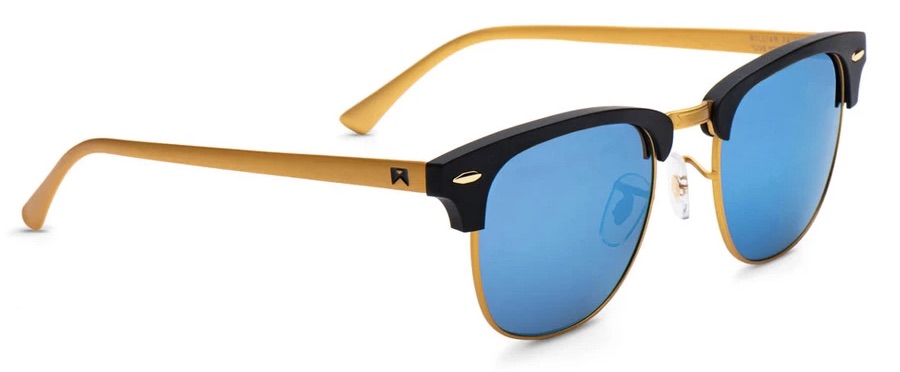 William Painter sunglass lenses are polarized to reduce glare. Lenses are covered under a lifetime lens guarantee. All purchases from William Painter can be returned for a full refund within 100 days of purchasing.

Other items can be purchased from William Painter, depending on availability. Look for things like hats and multitools.
William Painter Pros and Cons
PROS
Sunglasses backed by a Lifetime Guarantee
Made from strong, lightweight titanium
100 day trial period - return for a full refund if you don't like them!
Bold designs
Unisex styles
CONS
Frames are pricey (but again - Lifetime Guarantee!)
Overall William Painter Review - 5/5
William Painter sunglasses are a dream come true! From the bold styles to the quality builds and all backed by a Lifetime Guarantee, there's little to complain about with William Painter sunglasses.