William Painter sunglasses come in stylish, bold designs and are backed by one of the best warranties in the industry. If you have a fear of breaking your expensive, new sunglasses, you'll be interested in what William Painter is selling. In this review of William Painter, we'll share what sets them apart from competitors, including information on their incredible Lifetime Guarantee, and help you decide if they're the right sunglasses for you.
William Painter Sunglasses Review
What Sets William Painter Apart?
Aside from the stylish designs, the main factor that sets William Painter sunglasses apart from competitors is their commitment to selling you a pair of sunglasses you can use for life. All of the best sunglasses from William Painter are backed by a Lifetime Guarantee. If they break, William Painter will replace them. And if you lose your new sunglasses, William Painter will give you a discount on a new pair.
William Painter sunglasses are available in unisex styles accessible by both women and men. Here are some of the most popular William Painter frames:

Another major factor that helps William Painter stand out against the competition is their use of aerospace grade titanium in frames. Incredibly durable and lightweight, titanium is commonly use in fighter jets and Lamborghinis! Plus, some frames like The Hook actually come with a bottle opener built in. This makes William Painter sunglasses stronger and more lightweight than many competing designs.
William Painter sunglass lenses are polarized lenses to reduce glare. Lenses are covered under a lifetime lens guarantee. All purchases from William Painter can be returned for a full refund within 100 days of purchasing.

Other items can be purchased from William Painter, depending on availability. Look for things like hats and multitools.
William Painter Company Info
William Painter is a San Diego company founded on the belief that everyone should have access to high quality sunglasses. While others in the industry engage in a race to the bottom, William Painter wants to stand for something more. They strive to create solid products that can keep up with you on your adventures. That's why the company utilizes the best materials in all of their products.
The company stands out from the competition with its innovative Try For Free Program. With this, customers are able to try any pair of William Painter sunglasses in their home for up to seven days without being charged. You can try out new styles, including aviator sunglasses or more classic sunglasses, mix and match with your wardrobe, and find your perfect pair of sunglasses all without having to spend hundreds of dollars. As long as you return the sunglasses in new condition within 7 days, you won't have to pay a dime.
William Painter also makes returns very easy. If you purchase a pair of glasses you're unhappy with, then you have up to 100 days from delivery to get a full refund or free exchange. This kind of customer service can be difficult to find from other retailers in this industry.
Another factor that sets the company apart is its Lifetime Guarantee Policy. The team at William Painter wants to make sure you're always satisfied with your purchase. They understand that you may change your mind about a pair of sunglasses after having initially liked them. That's why the company created its Lifetime Guarantee Policy.
This policy gives you coverage no matter what happens to your sunglasses. Break them, bend them, or blow them up, the company will still send you a new pair. To take advantage of this offer, simply send your damaged pair of sunglasses back to the company along with a $29 restocking fee. This fee covers the cost of restocking and processing, your prepaid shipping label, and sending a new pair of sunglasses back to you.
William Painter FAQs
Does William Painter do prescription lenses?
The company doesn't have the ability to create prescription lenses for you. However, they make their glasses so that you can easily switch out the lens as often as you need to. This means you can potentially use prescription lenses in an William Painter glasses.
What materials are used in William Painter glasses?
The company uses titanium, stainless steel, premium acetate, and other high-end products in the construction of their glasses. Lenses are scratch resistant and 100% UVA and UVB ray protection.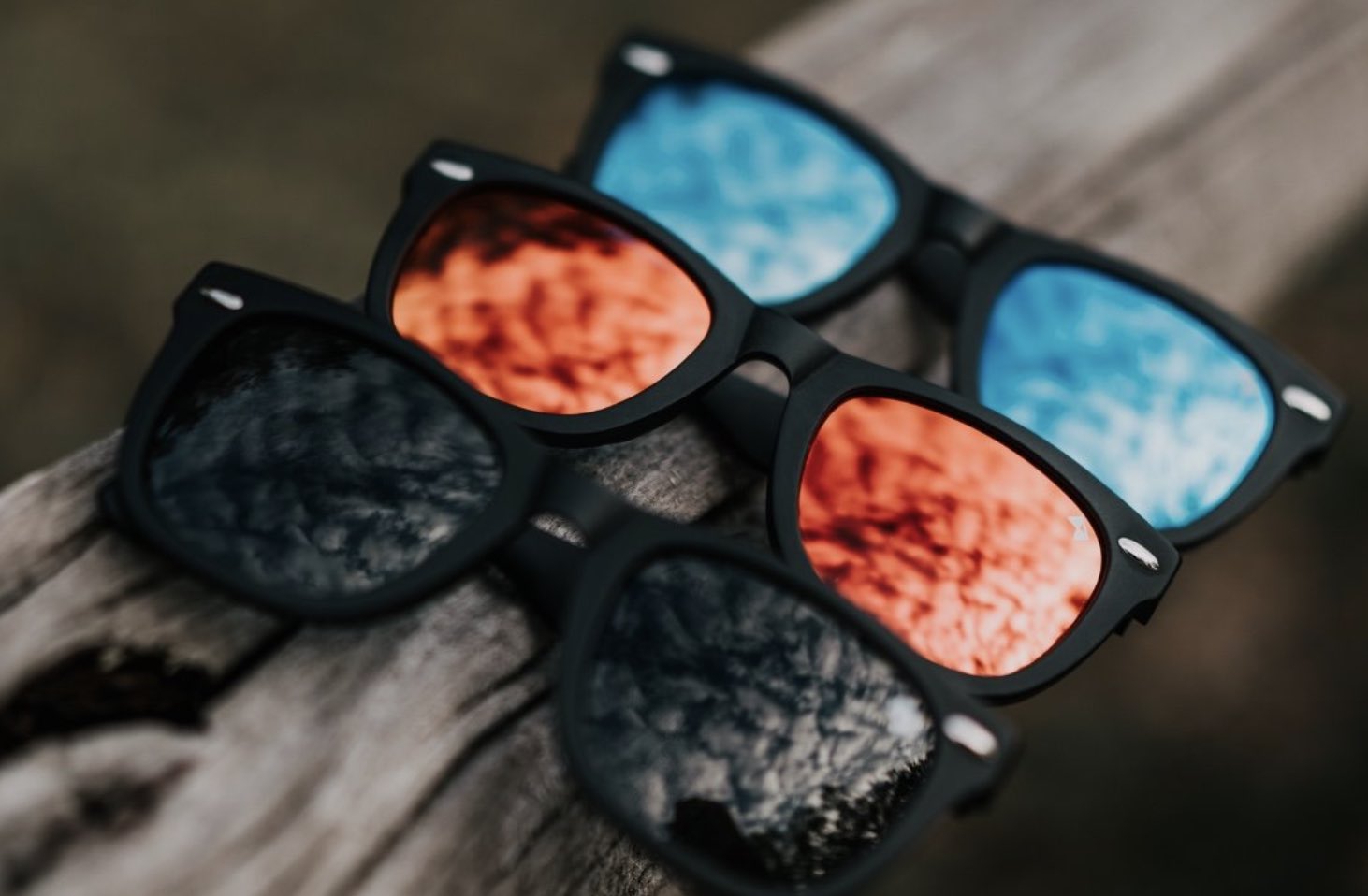 What is William Painter's exchange policy?
William Painter offers its customers a complimentary exchange for 14 days from the date of delivery.
Does William Painter offer a guarantee?
William Painter offers its customers a lifetime guarantee. If your sunglasses ever break for any reasons, the company will replace them for a low processing fee.
What's the "Try For Free" William Painter program?
William Painter's "Try For Free" program gives customers the opportunity to try out a pair of sunglasses at home for up to 7 days without being charged.
William Painter Pros and Cons
Pros
Sunglasses backed by a Lifetime Guarantee

Made from strong, lightweight titanium

100 day trial period - return for a full refund if you don't like them!

Bold designs

Unisex styles

Excellent customer reviews online
Cons
Frames are pricey (but again - Lifetime Guarantee!)
Overall William Painter Review - 5/5
William Painter is an excellent company to purchase your next pair of sunglasses from. They build their glasses out of a high-grade lightweight titanium that will keep its form for years. Even better, the company will issue you a replacement pair of sunglasses if yours ever break. It could be entirely your fault and William Painter would still replace your glasses with a new pair for a low processing fee. Service like this is what sets the company apart from its competitors.
Adding to that, William Painter also creates sunglasses with bold designs and unisex styles. Their online store features a pair of glasses for everyone to enjoy. You'll never have to worry about disliking a pair of William Painter sunglasses after you've ordered them. The company's 100-day trial period gives you the option of exchanging or returning your glasses if they're not a good fit once you've tried them on.
Given all of William Painter's guarantees and refund options, there's little downside to ordering your next pair of sunglasses from the brand. However, the company does charge more than many others for its frames. Therefore, William Painter sunglasses may not be right for you if you're looking for a cheaper pair.
Still, William Painter products are a dream come true for sunglasses lovers all around the United States and beyond. Your purchase from the company will almost definitely last long enough to justify the higher price tag. If it doesn't, you'll be able to get a refund or exchange very easily when purchasing your first pair or second pair through the Amazon links here.