Wild Alaskan Company gives customers the opportunity to have sustainable seafood delivered right to their door. Sign up for a Wild Alaskan Company subscription and for each month of the subscription, receive wild-caught seafood like salmon, halibut and cod at home. What are the plans offered to Wild Alaskan Company and what's it like to be a subscriber?
This Wild Alaskan Company review will provide some insight into how the subscription works and what sets the brand apart from other meal delivery services.

What Sets Wild Alaskan Company Apart?
The main aspect that sets Wild Alaskan Company apart from competing meal delivery services is the focus on fish. Sign up for a subscription and each month, you'll be shipped either a 12 or 24-pack of wild-caught, sustainable fish, depending on your plan. Each portion is 6 ounces and cost $10.99 per 6 oz.
Currently, customers can choose between three options for the monthly box. The Wild Alaskan Company boxes available are: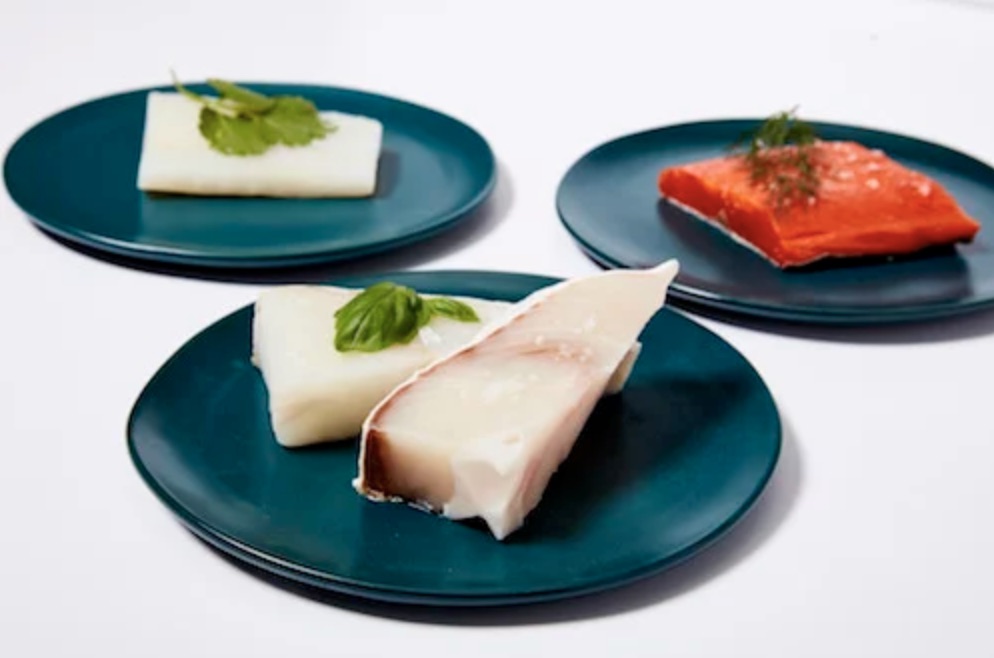 All boxes can be paused, canceled or changed at anytime. As long as it's before the box renews, the changes will take place immediately. Wild Alaskan Company ships fish frozen in insulated coolers packed with dry ice. Like the fish, the packaging is eco-friendly!
Typically, the first order placed with the Wild Alaskan Company will arrive within a week of the start of the membership. However, this depends on availability and overall volume.
Wild Alaskan Company Pros and Cons
PROS
Wild-caught, sustainable fish
Reasonably priced
Choose between salmon and other white fish
Pause, change or cancel anytime
CONS
Currently, not available internationally or in Hawaii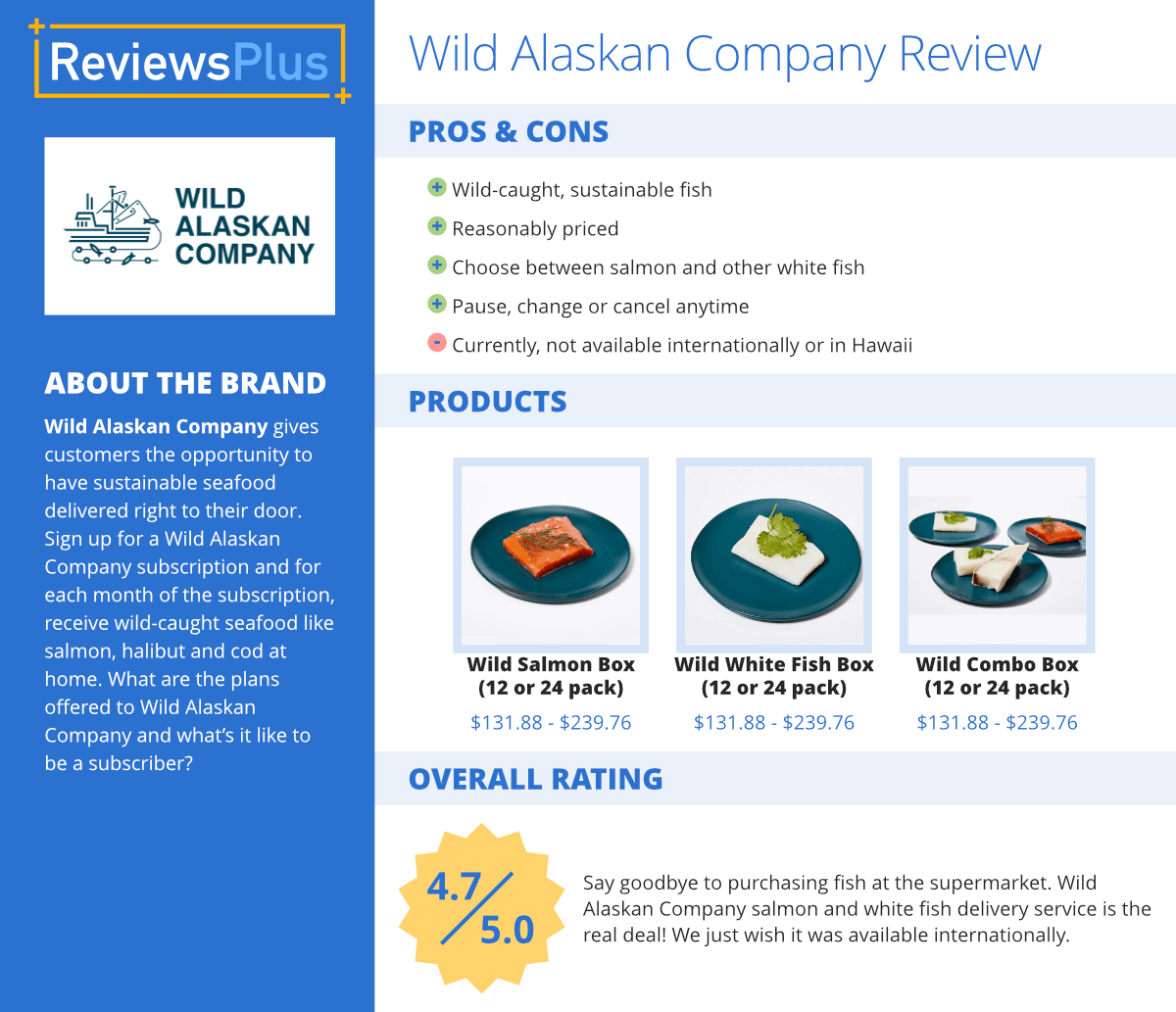 Overall Wild Alaskan Company Review - 4.7/5
Say goodbye to purchasing fish at the supermarket. Wild Alaskan Company salmon and white fish delivery service is the real deal! We just wish it was available internationally.