WebEyeCare is a rising star in the online vision industry. They ship high-quality contact lenses and glasses directly to consumers. With flashy styles and affordable prices, WebEyeCare is a company you can't ignore for long if you rely on tools for helping to correct your vision. Keep reading this WebEyeCare review to get a closer look at how they operate and what sets them apart from the competition.
WebEyeCare Review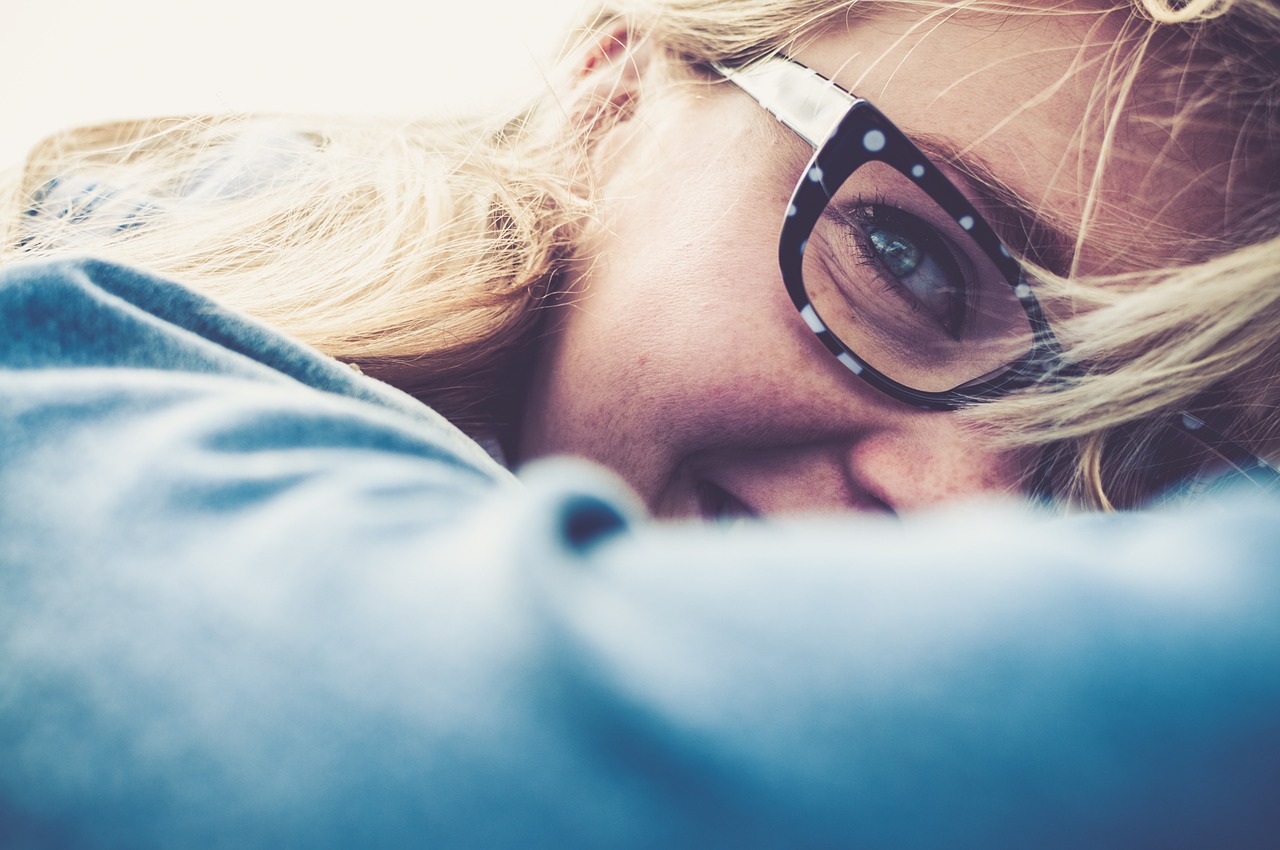 What Sets WebEyeCare Apart?
There are many different choices to consider when purchasing eyewear online. Many consumers base their decision on familiarity. In other words, they choose to purchase from the vendors that they're comfortable with. However, that's not always the best strategy. You may be able to save money and simplify your eyewear ordering process by switching to a company like WebEyeCare.

WebEyeCare stands on its own for a few key reasons. The first of these is their selection. When you visit the WebEyeCare website, you'll be able to browse products from many of the contacts and glasses manufacturers you know and love. This is a list that includes luxury brands like Michael Kors, Oakley, Coach, and Ray-Ban. If contacts are your thing, WebEyeCare also has you covered. They've sold more than 10 million contact lenses to customers across the United States.
With so many options prescription glasses and contact lenses to choose from, you may expect WebEyeCare.com to have excessive prices. However, that's not the case. Another factor that sets this company apart is their commitment to offering consumers the lowest prices possible. Plus, WebEyeCare offers a price match guarantee. If you're able to find a lower price for your eyewear within 7 days of your purchase, they'll refund you the difference.
WebEyeCare even makes it easy to update your eyewear prescription online. They've created an online vision test for both contacts and glasses, which you can take from the comfort of your home. This means you won't have to return to the doctor just to get your prescription updated. It's another factor that sets WebEyeCare apart from the competition.
WebEyeCare Company Info
It's useful to spend some time learning about a company before you purchase from them. WebEyeCare was founded on a belief that ordering eyewear online shouldn't be difficult. The company is proving that to its customers each and every day. They do so in a few key ways.
First, WebEyeCare offers free shipping on all of its orders. This sets it apart from many of its competitors, which often only offer free shipping if a minimum order value threshold has been met. When you purchase from WebEyeCare, you'll never have to pay extra to get your glasses delivered to your door. This makes purchasing online an even more economically-sound way to get your eyewear needs fulfilled.

Additionally, WebEyeCare has created a low price contact lens subscription program. You can sign up for it to have the contacts you need shipped to your home as often as you want. This saves you from having to remember to reorder what you need every month. Why do that when a company like WebEyeCare can handle everything for you?
WebEyeCare also has a robust rewards club that you can join after making your first purchase. Essentially, the more you buy from WebEyeCare, the more reward points you earn. As the amount of points you have climbs higher, you can begin trading them in for discounts and coupons. It's another way that WebEyeCare saves its customers money.
Finally, WebEyeCare also has a very solid return policy. You can return any unopened and undamaged shipment you receive from them within 30 days of delivery for a refund or store credit. You can also return purchases after the 30-day window has expired, but you will only be able to receive store credit.
WebEyeCare FAQs
Is WebEyeCare trustworthy?
Yes, WebEyeCare is trustworthy! You can find hundreds of WebEyeCare reviews online that support the legitimacy of this brand. Plus, with a generous 30-day WebEyeCare return policy, customers can have peace of mind when ordering online from WebEyeCare.
Does WebEyeCare take insurance?
For most vision insurance plans, WebEyeCare is an out-of-network provider, meaning most plans won't apply when purchasing. However, you can submit a form along with your receipt to see if you qualify for reimbursement with your insurance company. WebEyeCare provides easy-to-follow steps for filing for reimbursement online.
Do I need a prescription to order from WebEyeCare?
Yes, customers do need to upload a prescription to their WebEyeCare account before they're able to place an order. This is because the company custom-makes your glasses and lenses based on your doctor's specifications. You can keep your prescription updated with the WebEyeCare online eye exam.
How much does shipping from WebEyeCare cost?
WebEyeCare makes their fast shipping and fast delivery free for all orders!

Do I need to purchase the same brand of lenses that my prescription calls for?
Yes, you can only purchase brands that your prescription specifically mentions from WebEyeCare. This is done to ensure that you receive the right lenses for your eyesight needs. If you'd like to purchase a different brand of contacts, you may be able to get your prescription changed by contacting your eye doctor.
What is WebEyeCare's return policy?
You can return any undamaged, unopened WebEyeCare order for a full refund or store credit within 30 days of delivery. You can still return your order after the 30-day window has passed, but will only be eligible to receive store credit.
WebEyeCare Pros and Cons
Pros
Large selection

Affordable prices

Price match guarantee

Free shipping

30-day return policy

Online eye exams available
Cons
Must upload a prescription before ordering

Only brands that match your prescription available for purchase
Overall WebEyeCare Review - 5/5
Ultimately, the pros of ordering from WebEyeCare greatly outweigh the cons. If you're looking for a new place to purchase your eyewear from online, then there's very little downside to giving WebEyeCare a try.
You'll be able to choose from a wide selection of the top brands in eyewear, which are all priced affordably. The best prices for contact lenses and prescription glasses are way more competitive than prices you'll find at a traditional brick and mortar. And, if you're able to find a lower price for a specific item, WebEyeCare will match it up to seven days after you make your purchase. This ensures you never pay too much for eyewear you order from WebEyeCare.
WebEyeCare also makes shipping a breeze and returns easy. As long as you have a prescription that you can upload to your WebEyeCare account, you would be hard-pressed to find a better online eyewear vendor.