Lifelong learners and freshly-graduated young adults alike and beginning to turn to the web to grow in their skills and pursue an education. There are plenty of online educational platforms that can teach you the same if not more than what you can learn at a standard university.
Udemy and edX are two excellent ways to bypass general education classes and get right to the stuff you want to learn about. Udemy and edX are two online education marketplaces that make learning about the subject of your choice easy as pie. Check out the comparison below between edX and Udemy to decide which is best suited for you in continuing (or starting) your education.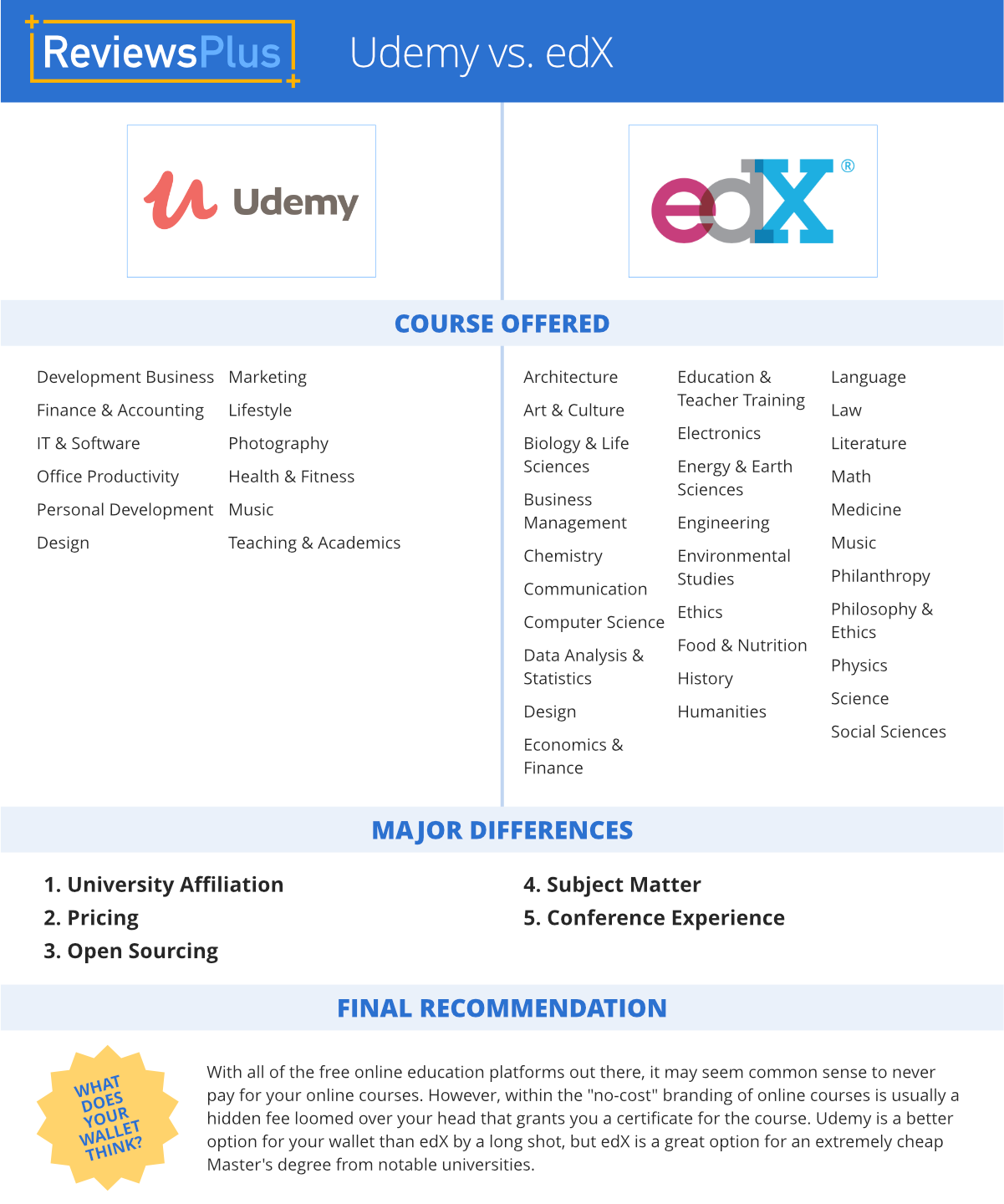 edX vs. Udemy
Udemy - The Basics
Udemy has been providing quality online courses for a decade and has been a home for over 30 million students during that time. This learning platform is popular all around the world and offers courses in over 60 languages. They have courses in the following categories:
Development Business
Finance & Accounting
IT & Software
Office Productivity
Personal Development
Design
Marketing
Lifestyle
Photography
Health & Fitness
Music
Teaching & Academics

The way Udemy works is by allowing its students to choose whatever course they desire, gain access to comprehensive videos, articles, and downloadable resources, and even award them a certificate of completion that you can add to your portfolio. Each class has a plethora of different resources and purchasing allows you to access the course via your computer or even your mobile device. Classes range in price, depending on the depth of the material, and you can usually get a course for under $20. Udemy backs every course with a 30-day money-back guarantee.
edX - The Basics
edX is known for providing free online courses which are comprised of the following very extensive list of subjects:
Architecture
Art & Culture
Biology & Life Sciences
Business & Management
Chemistry
Communication
Computer Science
Data Analysis & Statistics
Design
Economics & Finance
Education & Teacher Training
Electronics
Energy & Earth Sciences
Engineering
Environmental Studies
Ethics
Food & Nutrition
Health & Safety
History
Humanities
Language
Law
Literature
Math
Medicine
Music
Philanthropy
Philosophy & Ethics
Physics
Science
Social Sciences
edX has a course in almost every major subject you can think of, which (when looking at this list) may be a bit overwhelming! This global nonprofit was founded by MIT and Harvard University as an alternative to traditional education. edX is the only platform of its kind that is both a nonprofit and open source, which means its learning software is freely available for educators to build learning tools themselves. Courses on edX are free and do not offer certificates. However, many courses do offer a completion certificate which ranges from $50 to $300 depending on the course.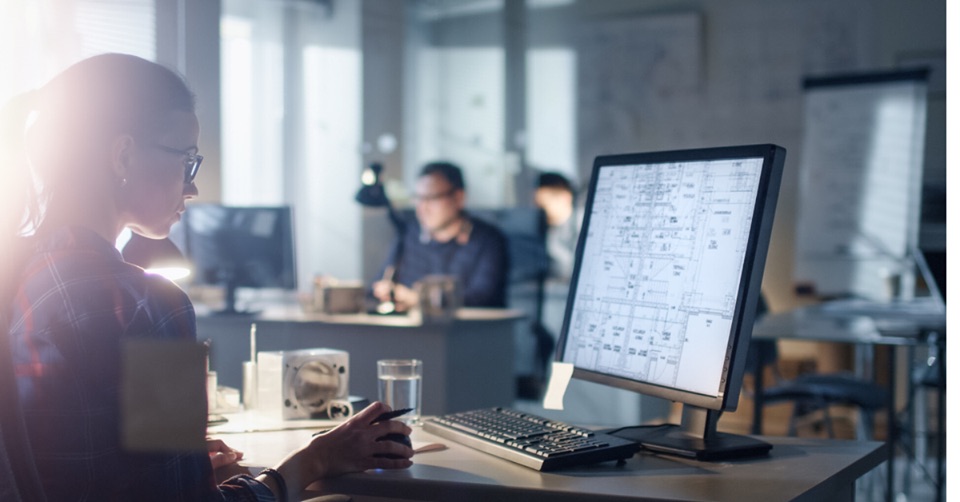 In addition to courses and certificates, edX has Master's Degree programs available from some of the top universities in the United States such as Georgia Tech, Purdue, and Boston University. Their programs range from IT to Cybersecurity, take between 1-3 years to complete, and cost between $10k and $25k.
Udemy and edX - Major Differences
1. University Affiliation: Udemy has instructors from a variety of backgrounds that are not necessarily affiliated with a major university. edX, however, was founded by universities and is operated by universities, so you are being taught by the same people you would be in a classroom. Udemy instructors are totally capable and reviewed well online, however, it's a point worth noting.
2. Pricing: Udemy's courses are highly affordable for almost anyone while edX's courses can be a strain on your wallet, especially if you are pursuing certificates in a very advanced field. If you're looking to learn affordably, Udemy is the best option.

3. Open Sourcing: edX gives educators access to the software behind edX which encourages these educators to contribute to the platform and create innovative solutions within it.
4. Subject Matter: edX has a huge list of subjects that is very science-heavy, but is similar to a typical subject list from mainstream universities. While Udemy's category list is small, the sub-categories within their main categories are rich in a variety of subjects which far outweigh even edX's huge subject field.
5. Conference Experience: edX offers its users an extended educational experience with their implementation of a conference called OPEN edX. At the conference, the edX learning platform is discussed as well as online learning best practices and collaborative learning.
Final Recommendation - Udemy
With all of the free online education platforms out there, it may seem common sense to never pay for your online courses. However, within the "no-cost" branding of online courses is usually a hidden fee loomed over your head that grants you a certificate for the course. Udemy is a better option for your wallet than edX by a long shot, but edX is a great option for an extremely cheap Master's degree from notable universities.