Trifecta Nutrition is a comprehensive meal plan service that offers nutritional guidance, education, and support to its members, enabling them to improve their health from the inside out. With delicious chef-crafted meals, personalized plans, and community support, Trifecta Nutrition aims to create a seamless and enjoyable journey toward a healthier lifestyle.
What sets Trifecta Nutrition apart from other meal plan programs?
Personalization: Trifecta Nutrition offers a personalized approach to meal planning, ensuring that every member receives a plan tailored to their specific goals and dietary preferences. Plans include Whole30, Keto, Paleo, Vegetarian, and Vegan options.
Quality and taste: The chef-crafted meals offered by Trifecta Nutrition are delicious and made from high-quality organic and sustainable ingredients. The meals strike the perfect balance between taste and nutrition, making it easy to stick to the plan without feeling deprived.
Nutritional guidance and education: Trifecta Nutrition goes beyond just providing meals by offering nutritional advice and instruction to its members. This holistic approach helps members understand the importance of proper nutrition and empowers them to make healthier choices outside their meal plans.
Community support: Trifecta Nutrition understands that embarking on a health journey can be challenging, so they offer community support through their platform. Members can connect with others on a similar journey, share their experiences, and stay motivated through camaraderie.
Here are some of the meals subscribers can expect to get from Trifecta:
BREAKFAST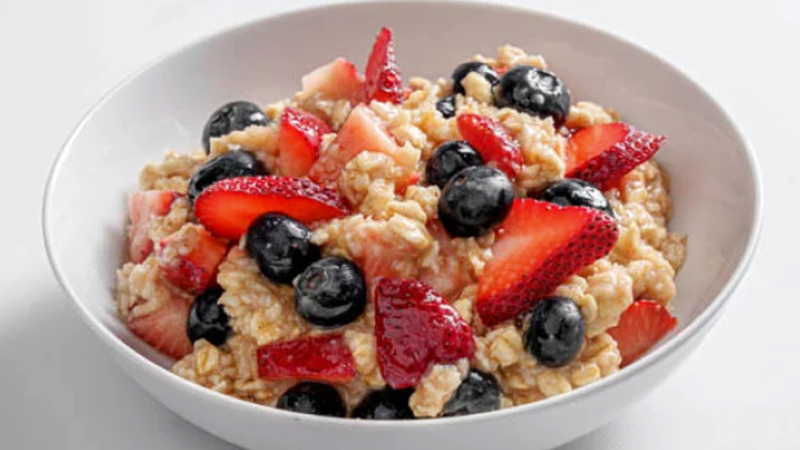 Whole oats combined with fresh berries and a touch of maple syrup for a hearty fiber rich breakfast

Vegan Berry Oatmeal
Paleo Sunny Side Egg with Pesto
Zucchini and Bell Pepper Frittata
LUNCH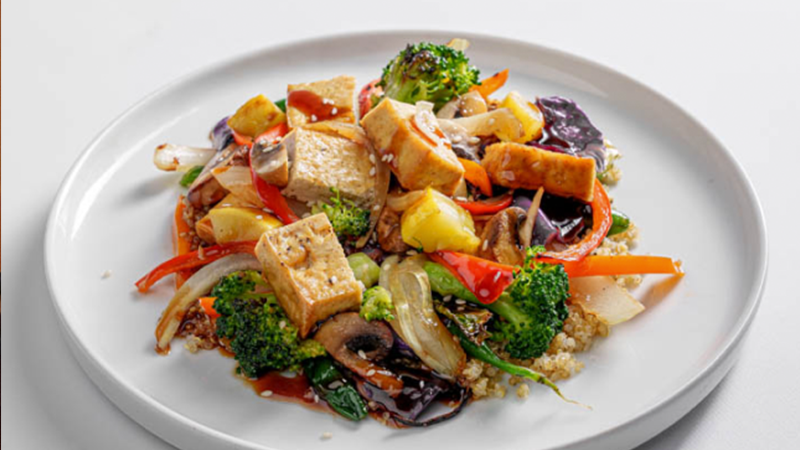 Teriyaki Tofu with Quinoa and Vegetables

Vegetarian Teriyaki Tofu
Vegan Harrisa Chickpeas with Sumac Carrots and Broccoli
Keto Mediterranean Salmon
DINNER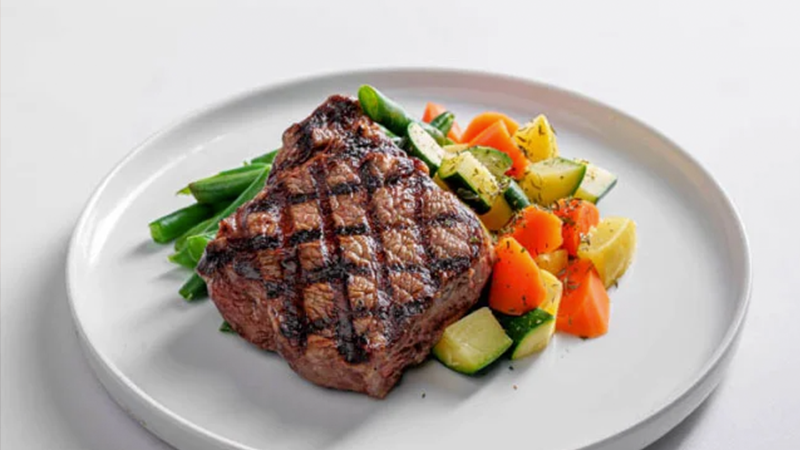 Melt-in-your-mouth grass-fed flank steak with seasonal mixed vegetables

Grilled Steak and Mixed Vegetables
Kung Pao Chicken with Roasted Sweet Potato and Brown Rice
Whole30 Chicken with Walnut Pesto
Trifecta Pros and Cons
PROS
Time-saving: Trifecta Nutrition's meal plans save time by eliminating the need for grocery shopping, meal planning, and cooking. Ready-to-eat meals make it easy to maintain a healthy diet without investing significant time.
Wide variety of meals: Trifecta Nutrition offers various meal options, including vegan, paleo, keto, and clean eating plans. This variety ensures something for everyone, regardless of dietary preferences.
Science-backed approach: Trifecta Nutrition has a team of nutrition experts. Their meal plans provide optimal nutrition based on the latest research and expert advice.
Sustainable Meal Delivery: Trifecta sources sustainable ingredients, uses biodegradable green packaging, and tries to reduce waste in its supply chain. When they have leftover food, all those healthy ready-made meals are delivered to Feeding America to support hunger relief.
CONS
Cost: While Trifecta Nutrition offers a high-quality service, it comes at a price. The cost of meal plans may be prohibitive for some individuals, especially considering the long-term commitment required for lasting results.
Limited customization: Although Trifecta Nutrition offers personalized meal plans, there may be instances where more customization options are needed to meet specific dietary needs or preferences. This could be a drawback for those with strict dietary restrictions or unique requirements.
Overall Trifecta Review - 4.85/5
Trifecta Nutrition is an excellent choice for those looking to improve their health through delicious and convenient chef-crafted meals. The personalized plans, nutritional guidance, and community support make it easier to stay on track and achieve lasting results. While the cost may be a concern for some, the quality and convenience of the service make it a worthwhile investment for many. Give Trifecta Nutrition a try and embark on a journey toward a healthier, happier life.