To complete this Teleflora review, Teleflora provided a free delivery of my choice of flowers. I honestly didn't have extremely high expectations for Teleflora, because I've seen flower shipping go poorly in the past. Sometimes I've had bouquets show up nearly dead or with broken stems. That was not my experience with Teleflora, however, and my expectations were certainly exceeded. They connect customers with the best florists local to them. Nothing is actually shipping cross-country, meaning they're far fresher than Teleflora's competitors.

View this Teleflora unboxing review video and then continue reading to see what I thought about my Teleflora flower delivery.
**By making purchases through links provided in this Teleflora review, ReviewsPlus will earn a commission.**
Teleflora Review
I ordered an orchid from Teleflora which arrived quickly and without problems. The whole thing was wrapped up in two layers of tissue paper and a thicker plastic covering. At the bottom, the Teleflora florist tied a bow around the wrapped package. I could easily see the address on the card sticking out. It seemed very safely packaged, as long as the person delivering it wasn't careless.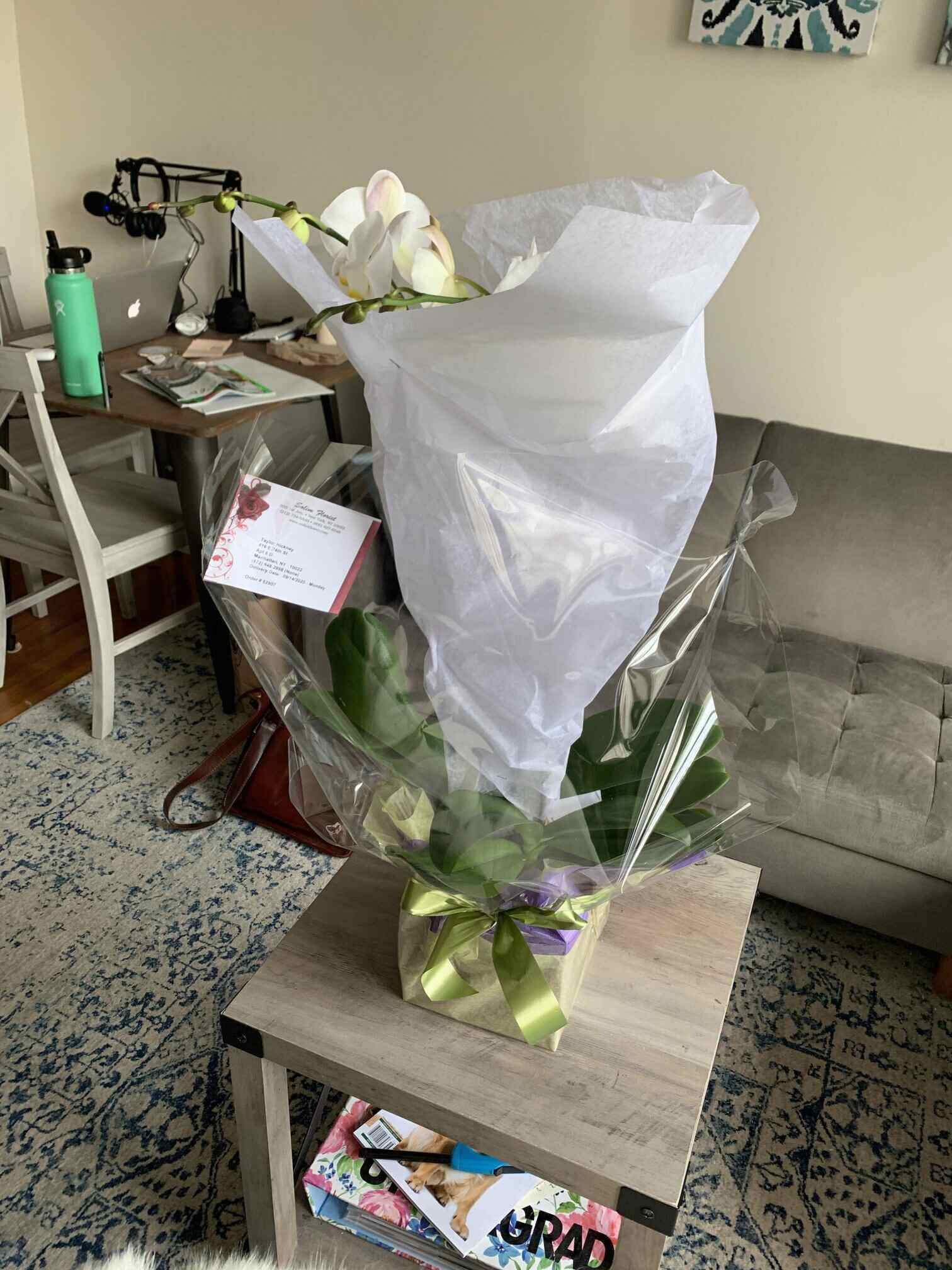 It was mostly easy to unwrap. I found it easier to cut the clear plastic than to rip it by hand. The tissue paper slid back nicely to reveal a square, mahogany planter box filled with moss and pebbles. The orchid plant itself was (and is) beautiful. It was mostly in bloom and the petals were bright white with a soft yellow in the center. It looked healthy and fresh, to my delight. It contained two flower stalks, so it came with two support sticks that had been tied to the stems of the flowers. The only difference between the photo I'd seen on the website and the real plant that I got was the color of the planter box itself. In the picture at the Teleflora website, the planter box was bamboo, but mine was a darker wood. It still looked great, so I wasn't too disappointed, however, I do have to note that it arrived slightly differently than advertised.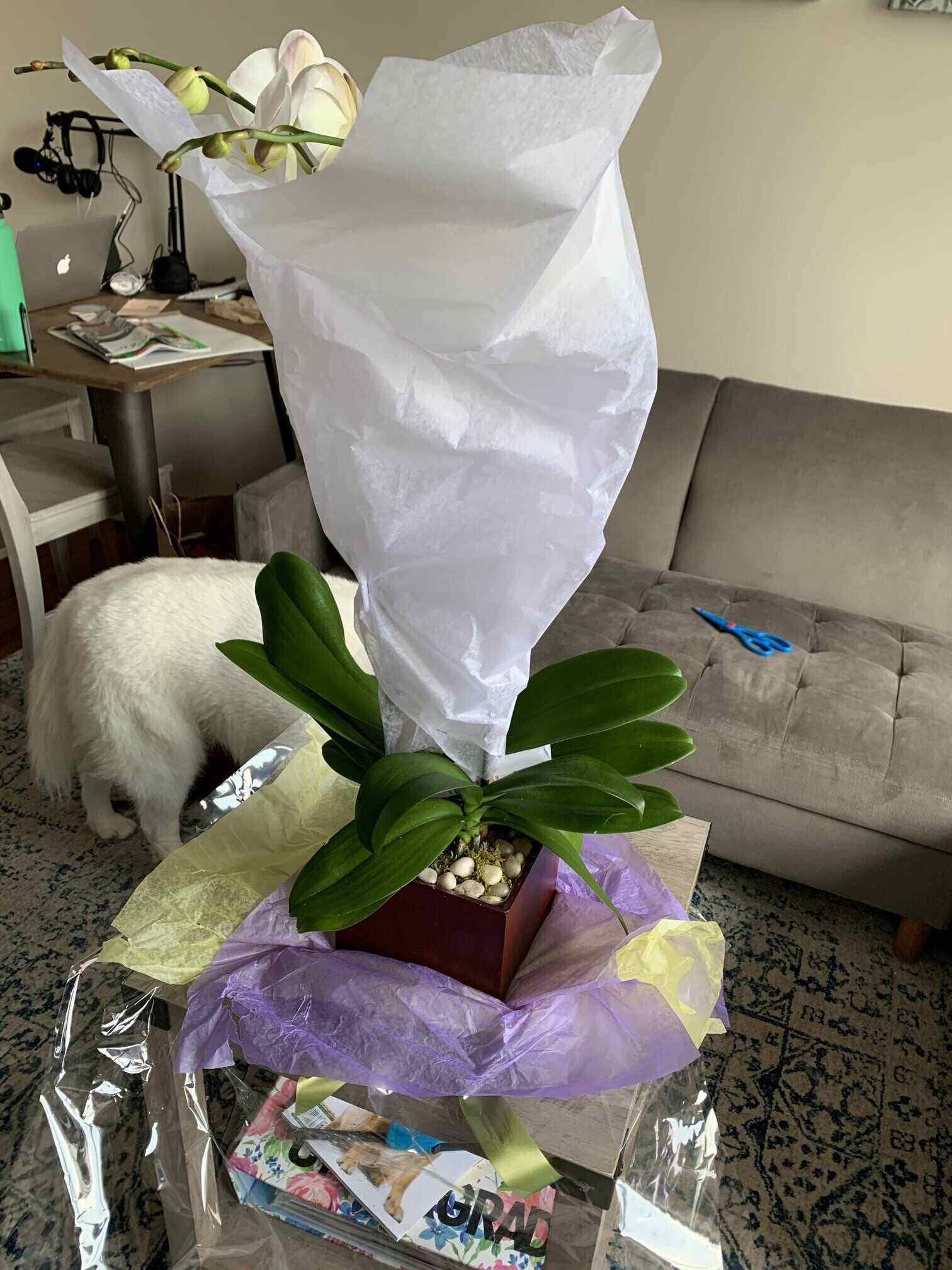 Tucked into the plastic wrap were detailed instructions regarding how to care for the orchid. They don't need a ton of water, so it's important not to drown your plant. Based on where I put mine in my apartment and the amount of light coming in through the windows, I'll be watering mine a little more than once every other week. I've heard from family that the best way to water an orchid is with ice cubes, so this will likely be how I take care of this Teleflora plant delivery.

As a service organization rather than a florist, Teleflora works well as a gift idea, especially because they work with local florists to bring you the freshest bouquet or plant they can, and you never have to worry about location or timing. They also carry a satisfaction guarantee and same-day delivery is available on almost every order.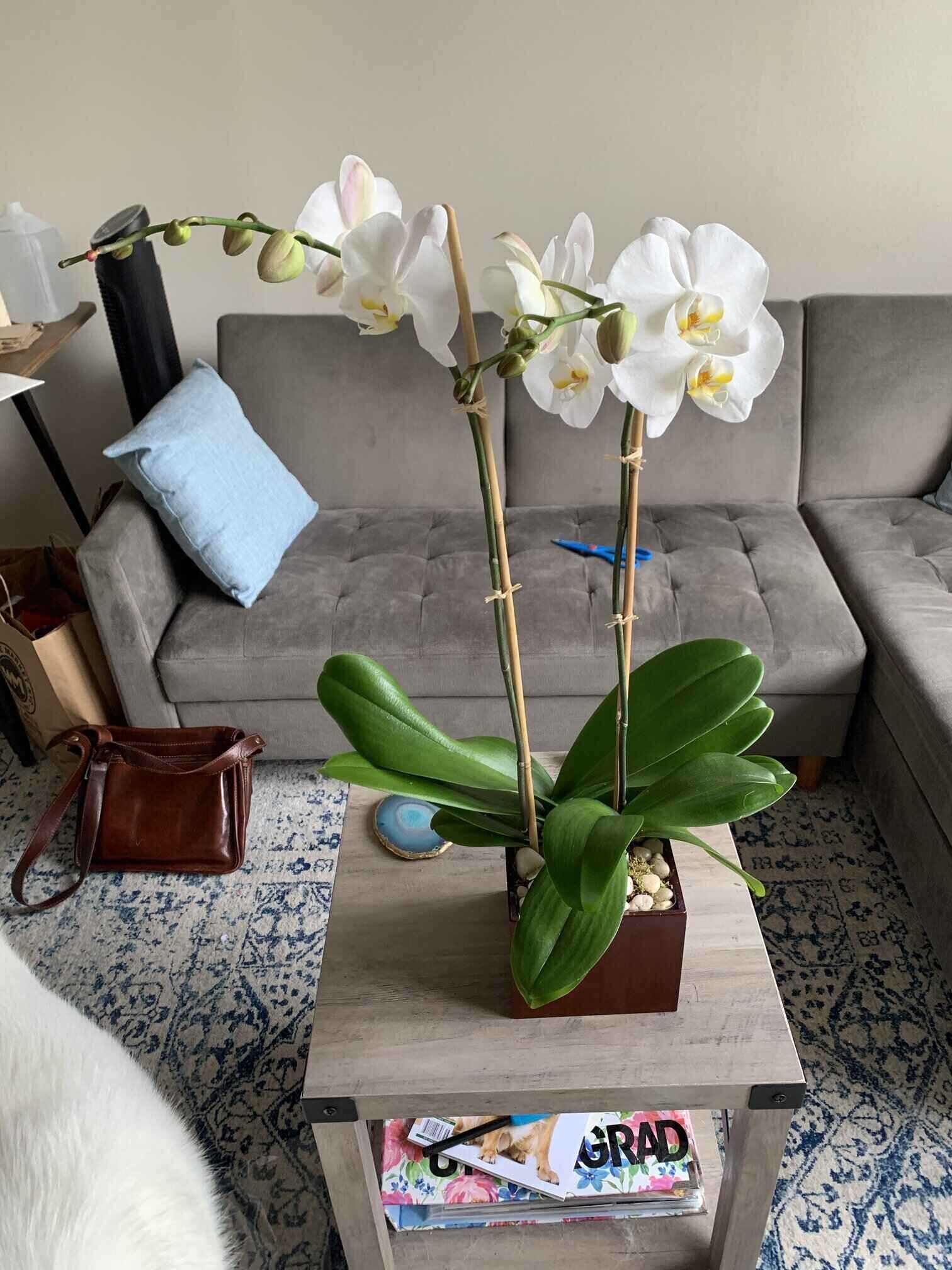 For me, the biggest pro to using Teleflora was the lack of hassle or stress in getting the plant delivered. It was so easy, and it looks truly radiant on my windowsill looking onto NYC streets. My biggest con is that the orchid only lasts 4-6 weeks, which is pretty normal, but I wish they could last forever. The good thing about this con, though, is that depending on how well you take care of them and their placement in the house/sunshine levels, they can re-bloom!

Overall Teleflora Review: 4.6/5
I would recommend Teleflora to anyone who asks. I plan on using it again myself when the time comes!