SHEFIT high impact sports bras are improving the comfort of women at the gym. When it comes to high impact exercise and sports, it can be a real struggle for women with larger breasts to find a sports bra that is both comfortable and has adequate support.
SHEFIT seeks to empower the beauty in all women with apparel developed for the highest level of comfort, support and style. In this review of SHEFIT high impact sports bras, you'll learn more about what sets SHEFIT apart and how they compare to the rest of the competition.
Review of SHEFIT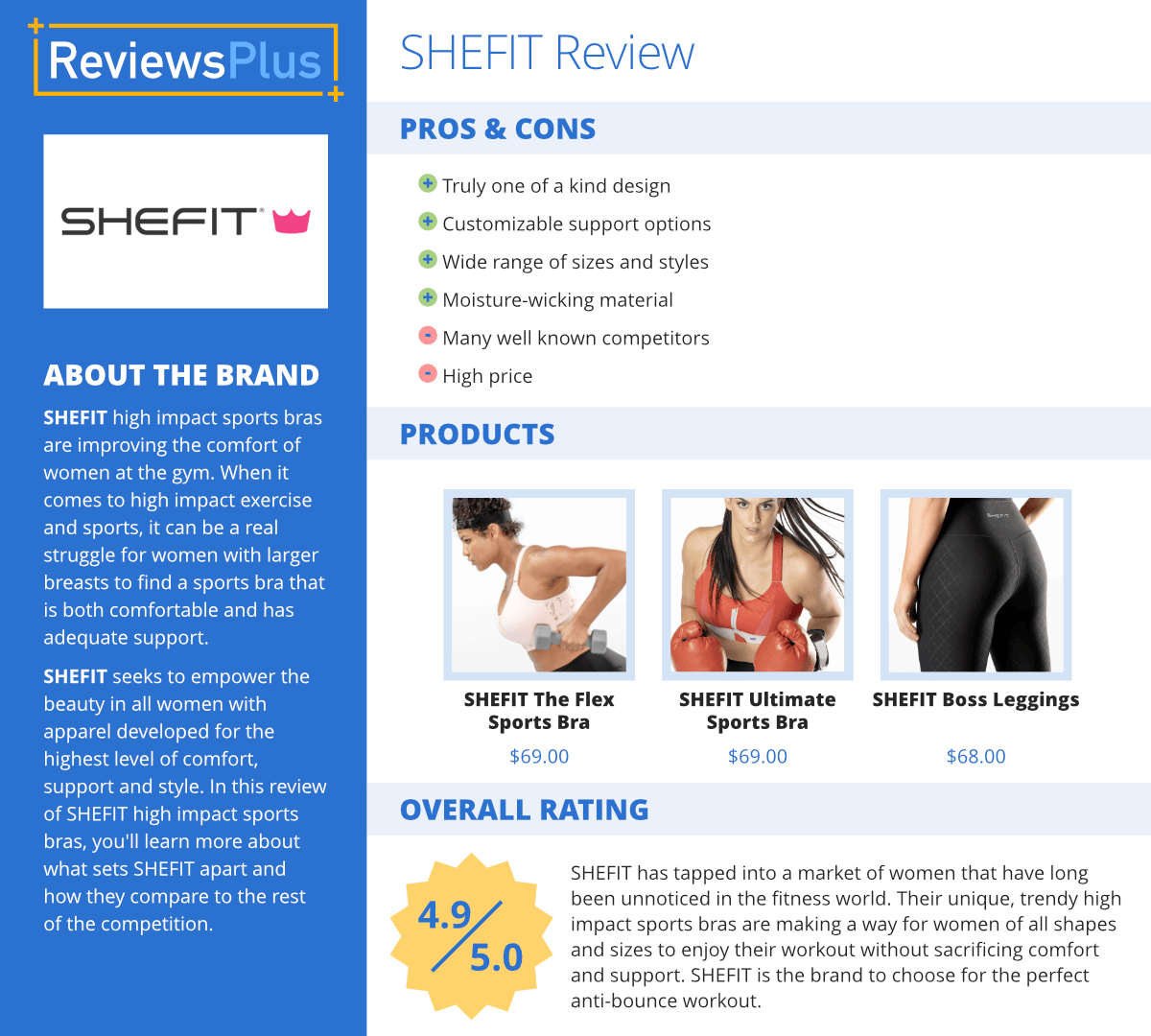 What Sets SHEFIT Sports Bras Apart
Sports bras are a dime a dozen. But many of the bras on the market do not properly consider the sizes of the women who will wear them and the level of support they need. SHEFIT high impact sports bras are resetting the standard for support in sports bras. What sets these bras apart is the level of customization each bra includes. The bra itself has an anti-moisture flexible fabric, a thick bust band for extra support, an auto-lock supper, and SHEFIT's signature Zip.Cinch.Lift technology. There are endless customization options to their bras. This allows customers to create the ultimate SHEFIT sports bra per each customers' body type.

SHEFIT Vs. Competitors
There are no doubt a ton of major athletic brands, such as Nike, that compete with SHEFIT. But how do they stack up when it comes to overall support, comfort, and style? Here's how SHEFIT stacks up versus Nike.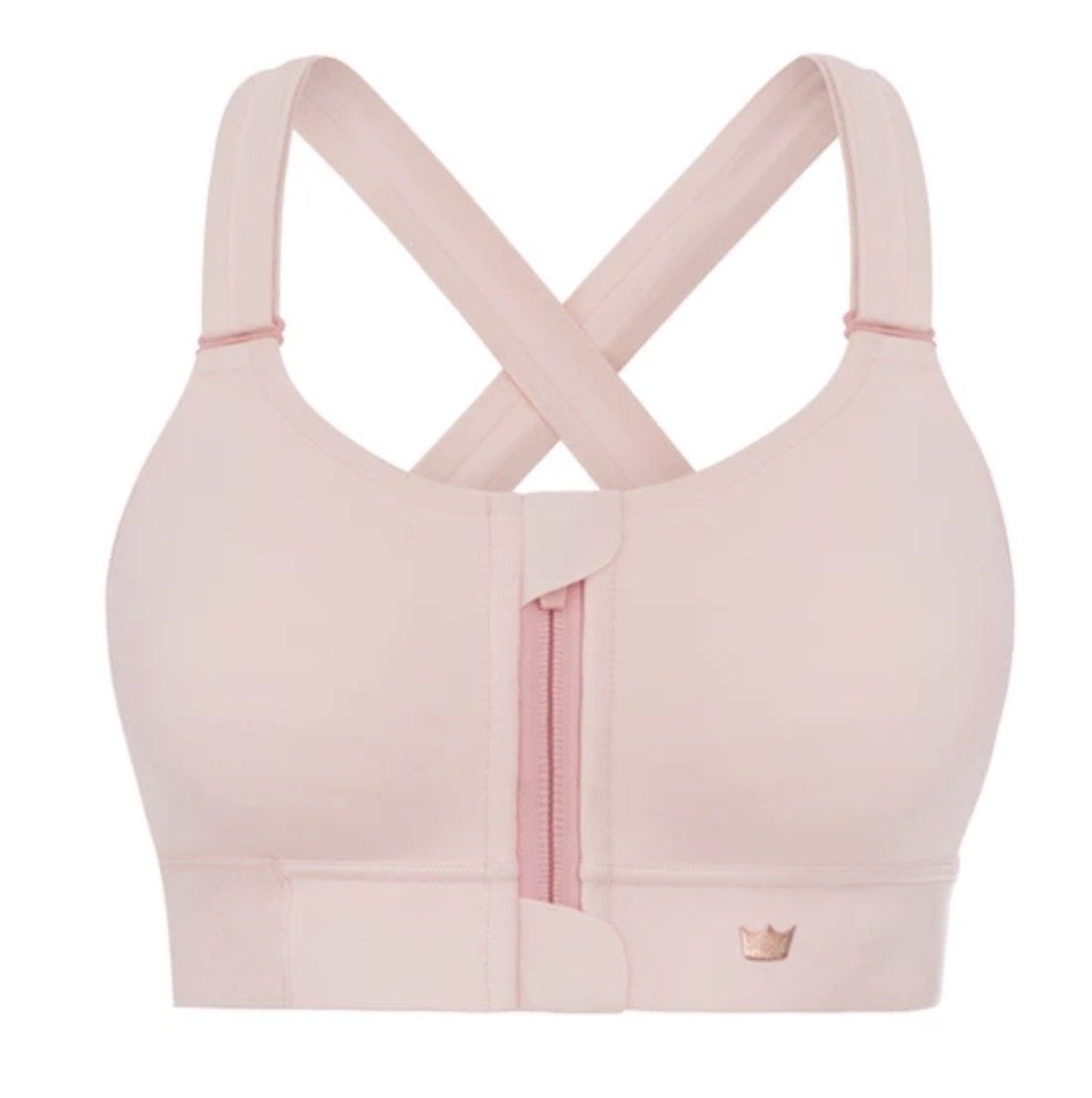 This best-selling sports bra from SHEFIT is one of those bras that you seriously never want to take off. This bra features customizable shoulder and under bust straps for a custom fit. The Flex comes in sizes XS to 6LUXE (or 6XL) so it can be used by women of all shapes and sizes. The Flex comes in 6 trendy colors which can be matched to their Boss Leggings.

Nike is a leader in men and women's athletic apparel and they too have a high-support sports bra on the market. Their bra features two thick back straps to give a bit of extra support and a front zipper to keep everything comfortable and snug. The Nike sports bra only features sizes XS to XL so there is not much range in bust size. Also, the Nike option does not have the support of a strong under bust strap.

Although the SHEFIT sports bra is a slightly higher price, there is far more range in customizable options and support in their bra in comparison to the Nike sports bra. The value in SHEFIT is undeniable. Simply check out this real study that pitted SHEFIT high impact sports bras against competitors.
SHEFIT FAQs
1. What type of impact sports bras does SHEFIT offer?
SHEFIT bras fit under one of two categories: high impact and medium impact. The high impact bra - The Ultimate Sports Bra - is for larger busts and hard, high impact workouts. It is made of thick material and offers excellent support in the straps. The medium-impact bra - The Flex Sports Bra - is a bit thinner and softer. The Flex is great for lower impact workouts.
2. What else does SHEFIT sell?
Along with their sports bras, SHEFIT offers its Boss Leggings to provide comfort and support from butt to ankle. They are made from the same material as their sports bras and are trendy, stretchy and comfortable.
3. What is SHEFIT's return policy?
SHEFIT offers free returns and exchanges within 30 days from receiving your order. However, SHEFIT leggings must be unworn and unwashed with all tags still attached to receive your exchange or refund.
SHEFIT Pros and Cons
Pros
Truly one of a kind design

Customizable support options

Wide range of styles and sizes

Moisture-wicking material
Cons
Many well known competitors

High price

Overall SHEFIT Review - 4.9/5
SHEFIT has tapped into a market of women that have long been unnoticed in the fitness world. Their unique, trendy high impact sports bras are making a way for women of all shapes and sizes to enjoy their workout without sacrificing comfort and support. SHEFIT is the brand to choose for the perfect anti-bounce workout.