Rastelli's is a meat delivery service that operates out of New Jersey. The company was founded in 1976 when its namesake opened his first butcher shop. The company has grown significantly since then. In the 1990s, Rastelli's opened its first distribution center. Now, the company ships high-quality, ethically sourced meats across the globe.
Interested in ordering meat delivery from an online merchant? Rastelli's is worth consideration. Continue reading this review of Rastelli's to see if it's the right online meat delivery brand for you.

Rastelli's Review
How Does Rastelli's Work?
Rastelli's has both brick-and-mortar and online stores. However, their physical stores are all located in New Jersey. That means you'll have to purchase Rastelli's meat online if you live elsewhere. Doing so is a very straightforward process and takes only a few minutes. Simply visit the company's website, select your favorite proteins, and complete a simple checkout process.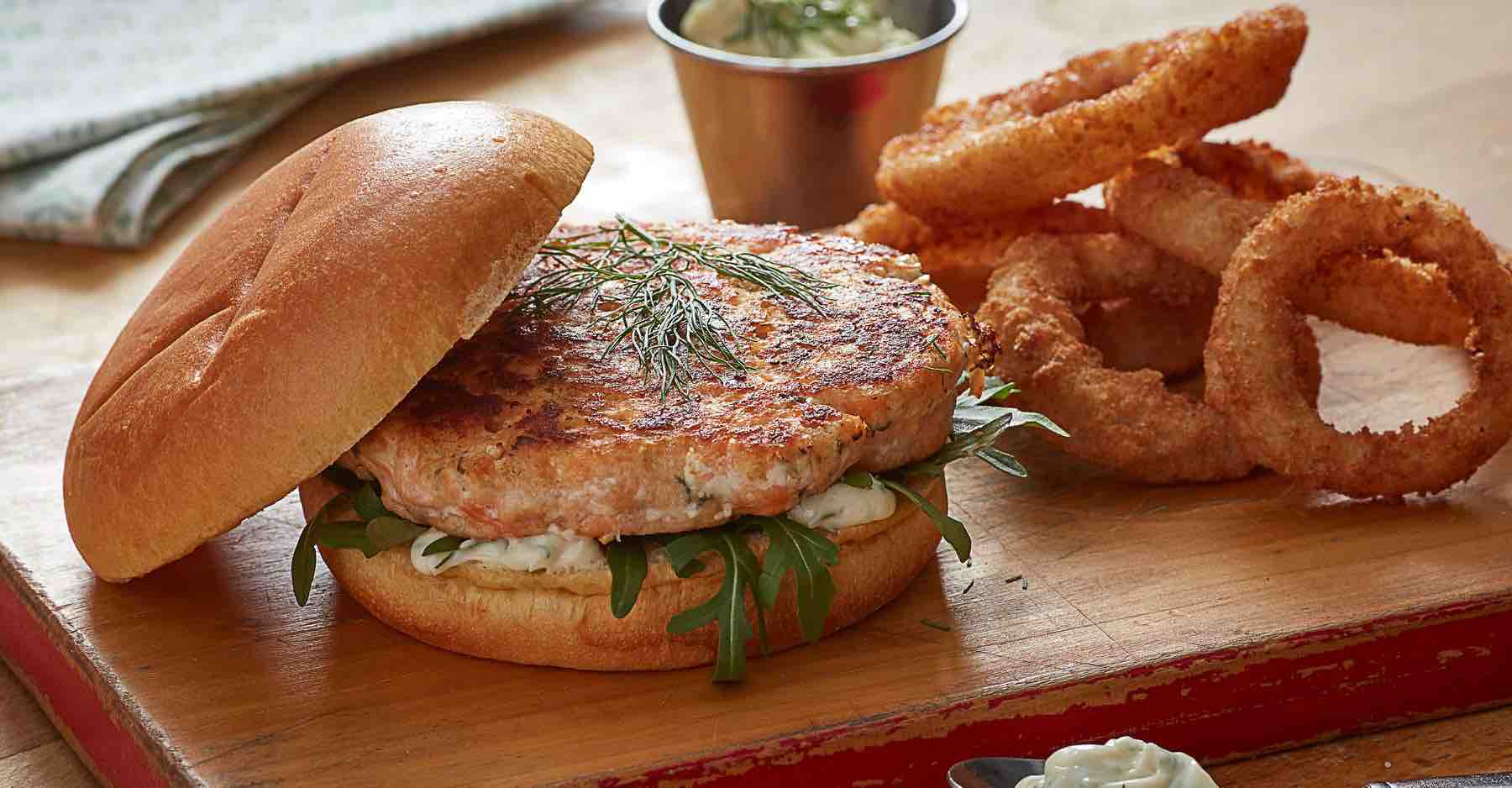 Once you do, Rastelli's professionals will begin putting together your order. Just a few days later, you'll have a package of fresh and tasty meats waiting on your doorstep. This is a convenience that can make it easier for you to prepare high-quality meals for your family. You'll be able to enjoy your favorite beef, poultry, and fish products without having to go to a specialty butcher shop.
Rastelli's online store enables you to stock up on high-quality versions of your favorite proteins. They vacuum-seal and blast freeze every order in their state-of-the-art facility. This ensures that everything you order is still fresh by the time it reaches your doorstep. Additionally, Rastelli's products remain fresh in the freezer for up to one year. It's another example of how the company's production process ensures the quality of every order.
Many online food delivery services claim to sell the best meat. Rastelli's manages to stand out from the crowd through their experience. The company has been owned and operated by its namesake family since 1976. They have more than 40 years of butchering experience, which they use to produce cuts of meat with a difference you can taste.


Rastelli's uses unique production processes that distinguish them from their competitors. For example, the company recently custom-built its own state-of-the-art production and distribution facility in New Jersey. With this new facility, Rastelli's has near-complete control over the safety, quality, and taste of its food. They assure the quality of their products along every step of the distribution process. They even dry-age beef on their own.
What Does Rastelli's Sell?
Rastelli's is a vendor of high-quality meats, sustainable seafood, and plant-based proteins. They ship their food across the United States from Tennessee to Kentucky and out to California. The company is proud to offer both USDA Organic and USDA Prime options. Their offerings include:
| | | |
| --- | --- | --- |
| Wild Caught Shrimp | Chicken Breasts | Salmon Filets |
| Sirloin Steak | Ribeyes | Pork Chops |
One disappointing aspect of Rastelli's offerings is their lack of subscription boxes. Many meat delivery companies offer bundled product options with recurring delivery dates. Customers can often save money through subscription boxes since each individual product usually costs less when purchased as part of a group.
Rastelli's has chosen not to offer any subscription boxes or bundled products. They sell every item individually. However, these products are put into packages with multiple counts of the same meat or fish product. That means you won't be able to purchase just one of what you want. For example, you can't just purchase one New York Strip steak from Rastelli's. Instead, you'll have to buy five of them. This may be unappealing for some customers.
Rastelli's Pricing
Since Rastelli's doesn't sell subscription boxes, your charges will be determined exclusively by which products you want to purchase at any given time. There are positive and negative aspects of shopping this way. You'll have more control over how much you spend per order at the expense of limited product options. Here are a few examples of what you can purchase from Rastelli's.
| PRODUCT | COUNT | SERVING SIZE | COST |
| --- | --- | --- | --- |
| New York Strip Steak Box | 5 | 10oz | $59.00 |
| Sirloin Steak Box | 8 | 6oz | $59.00 |
| Ribeye Box | 8 | 8oz | $99.00 |
| Faroe Island Salmon Filets Box | 8 | 6oz | $59.00 |
| Wild Caught Shrimp Box | 4lbs | n/a | $79.00 |
| Pork Chops Box | 8 | 6oz | $39.00 |
| Boneless Skinless Chicken Breasts Box | 12 | 6oz | $49.00 |
| Daring Plant-Based Chicken Box | 6 | 10oz | $69.00 |
Are Rastelli's Animals Ethically Raised?
Consumers are more conscious than ever of how their food is raised. Many have strong opinions regarding the proper way to raise cattle, chickens, and pigs. Rastelli's embraces these trends in the way they source their products. They seek out farming families with generational passions for doing things the right way. Rastelli's standards are exacting, which leads to them purchasing products from only a select group of producers.
Additionally, Rastelli's is committed to never using antibiotics, steroids, or hormones in their food. They even make the farmers they work with sign an affidavit certifying this fact. If you're concerned about any of these things being in your food, then Rastelli's would be a smart vendor to purchase from.

Rastelli's antibiotic-free beef is fed a vegetarian diet for most of its life. Cattle are finished on corn for 120 days for greater marbling and more tender, flavorful beef. The company does not currently offer any grass-fed beef products. If you're interested in purchasing grass-fed, grass-finished beef, then this isn't the company for you.
The company's commitment to doing things the right way extends to its sourcing of seafood. Rastelli's fish are purchased from the fishermen who caught them. For example, the company's Faroe Island Salmon is sustainably raised in the Atlantic and harvested from their natural surroundings.
Rastelli's Company Info
The story of Rastelli's can be traced back to one late-night doughnut run in 1976. The company's founder, Ray Rastelli, Jr., went out for doughnuts one night and realized his favorite store had shut down. In its place, he imagined a butcher's shop that supplied the neighborhood with fresh, tasty products. Soon after, he renovated that old doughnut shop and brought his vision to life.
Rastelli's has been operated by Ray and his family for the past 40+ years. They understand what customers want and know how to take care of them. This is evidenced by the company's satisfaction guaranteed policy. If you're unhappy with your order for any reason, Rastelli's pledges to offer you a full or partial refund depending on the circumstances. Just contact them within 21 days of your shipment to qualify.
Rastelli's shipping costs vary based on the subtotal of your order. If you spend more than $200, then your order will be shipped for free. However, you'll be charged $10 for orders between $90 and $199 or $25 for orders under $99. This means it's generally a better idea to stock up on the products you love from Rastelli's with one purchase. Your order will stay fresh in your freezer for up to a year, so you don't have to worry about it spoiling.
Rastelli's Pros and Cons
With so many meal delivery services available online, it can be difficult to figure out which one is right for your needs. Pros and cons lists are an effective way to cut through the noise and deliver the information you need straightforwardly. Here are the benefits and drawbacks of purchasing food from Rastelli's.
Pros
100% antibiotic, steroid, and hormone-free meats

Products remain fresh in the freezer for up to one year

Plant-based protein options

40 years of butchering experience

Family-owned and operated business
Cons
Limited selection of products

No subscription options

Animals are not grass-fed or open-range
Overall Rastelli's Review - 3.5/5
Rastelli's is a family-owned and operated business with years of experience in the industry. Purchasing from the company is a smart way to get high-quality meat and fish products delivered right to your door. You can choose from tasty options like ribeyes, ground beef, steak craft burgers, and boneless skinless chicken thighs. These products are conveniently packaged and sourced from farms with high standards.
However, in the competitive meat delivery industry, Rastelli's doesn't do enough to stand out from the crowd. They lack subscription box offerings and options for many products that customers have come to expect from other retailers. For example, you won't find wagyu, filet mignon, Kobe, premium hot dogs, or charcuterie from Rastelli's. If you want to order these foods, then you would have to do so separately from another seller.

Similarly, the company is lacking in its sourcing methods. Many delivery services offer a wide variety of grass-fed, grain-fed, and free-range options to choose from. Rastelli's doesn't. All of their meat is sourced in the same way. This may be okay for you if you're fine with grain-finished beef. However, if you want beef that's been sourced another way, you won't be able to find it from Rastelli's.
Finally, each of the company's products is also sold in packages with pre-determined counts. This gives customers limited ways to customize their orders. Rastelli's is a solid meat delivery service that could be a good option for you if you don't mind their limited selection or sourcing practices.