Sweatpants are iconic. There's nothing more comfortable or easier to put on than a good pair of sweats. Unfortunately, sweats are usually a living room-only affair. You can't exactly wear them out for a night on the town. At least, not until now.

Public Rec is a company that makes athleisure wear you'll want to have on all day, every day. The brand sells joggers, pants, and other items that are comfortable enough for lounging around while also providing enough style to wear them wherever you go.
Public Rec's pants and apparel are super versatile. But are they worth spending your money on? Keep reading this Public Rec review to learn everything that you need to know before buying from the brand.
Public Rec Review
---
What Sets Public Rec Apart From Competitors?
---
The biggest thing separating Public Rec from the competition is the company's unique apparel. Most of their clothing is made from a comfortable, yet durable blend of nylon and spandex. The pants are built to provide comfort and durability everywhere from the gym to your couch. So if you're looking for a pair of pants that are as comfortable as sweatpants and as stylish as chinos, Public Rec could be a top brand to buy from.
Public Rec sells a ton of different pants to choose from. Most of these are available in a variety of colors and sizes, which makes it easy to find a pair that fits your style and comfort preferences. Public Rec can also provide tailored sizing based on waist and inseam offerings.
That being said, Public Rec sells more than just pants. The company also provides shorts, underwear, t-shirts, polos, jackets, and several other lines of products for both men and women.
Public Rec also stands out with how easy they make it to purchase their products online. When you buy from their store, you'll automatically qualify for free shipping, free returns, and free exchanges. This offer essentially lets you try Public Rec's products with almost no risk.
What Does Public Rec Sell and Company Info
---
Public Rec was founded in 2015 with a Kickstarter campaign, which was funded almost immediately. The company has grown a lot since then and has established its headquarters in Chicago, Illinois.
Public Rec started as a company that focused on making really good pants. But they've since expanded their mission to include a wider variety of items that would look at home in a men's style magazine. Public Rec prioritizes clothes that fit well, are lightweight, and can be worn anywhere you go.

The company's shipping and return policies are both very good. All customers in the contiguous United States qualify for free shipping. All customers qualify for free returns as well.

Public Rec just asks that you send the items that you don't want back to them within 45 days from the order date. The items also need to be unwashed and unworn, though Public Rec says a try-on is fine.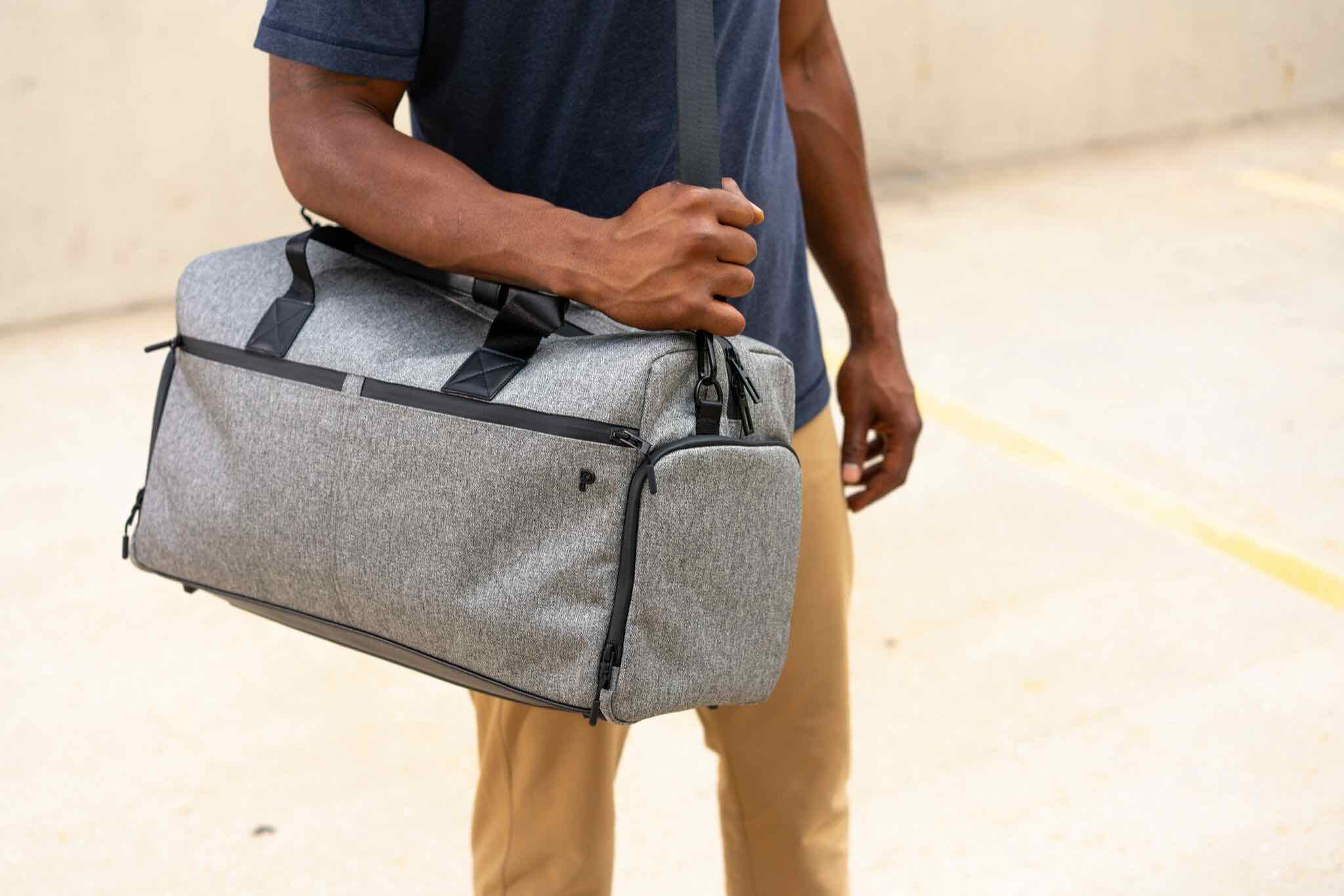 Customers who are interested in buying apparel from Public Rec will have lots of options to consider. The company offers a wide variety of bottoms, tops, and outerwear for both men and women.
Here are some of the main product categories that you'll want to check out while looking into Public Rec.
Men's Pants and Joggers
Men's pants and joggers are Public Rec's bread and butter. The company's number one best-selling item is its All Day Every Day Pant.
It's a more stylish alternative to sweatpants and is available in numerous colors and sizes. Some of the features of this product include:
Two front zipper pockets
Soft and stretchy fabric
Faux front fly
Elastic waistband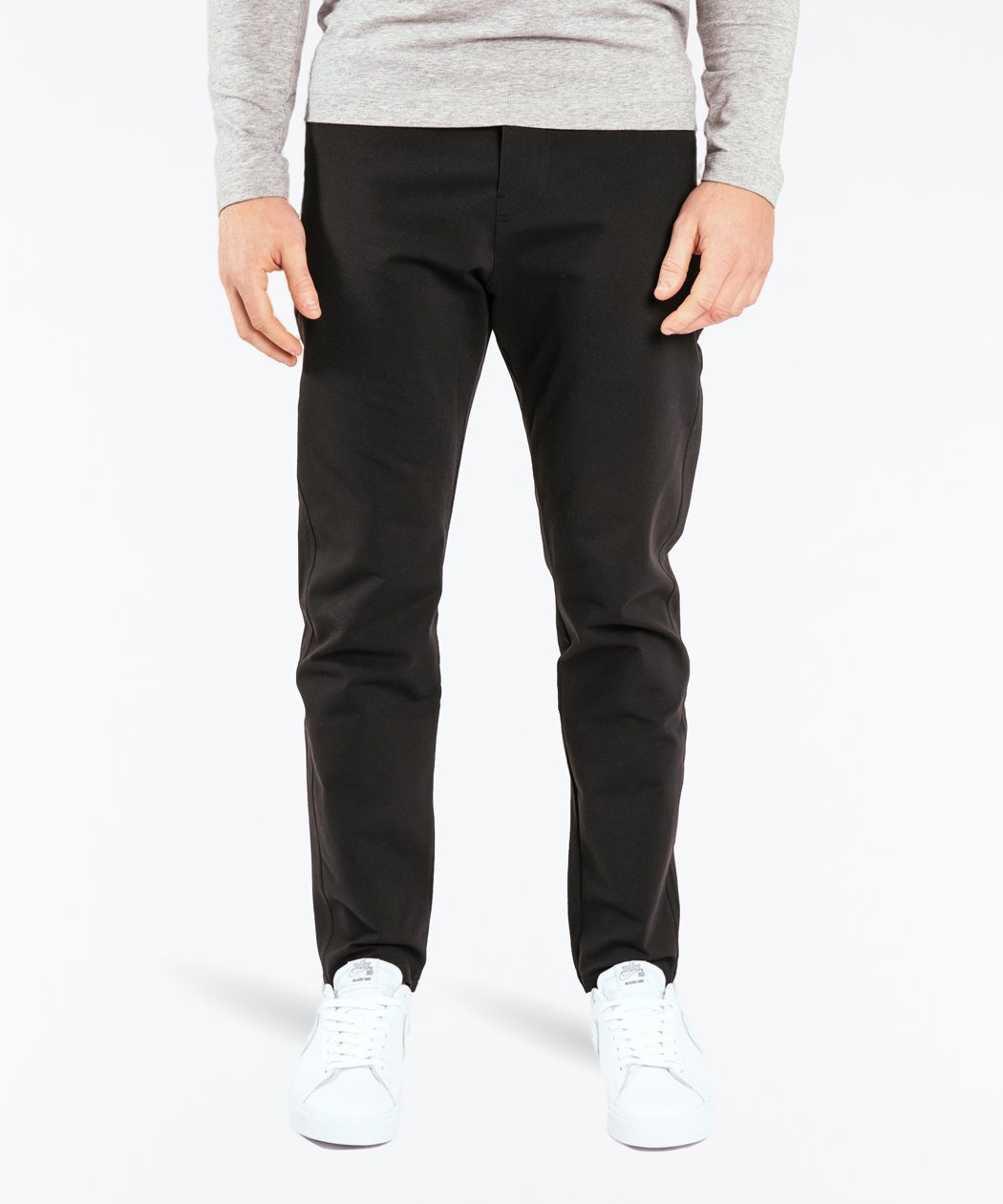 Women's Joggers
Women's joggers are also quite popular with Public Rec. The Luxe Fleece Jogger is the company's best-seller in this category. With this product, Public Rec has opted for a classic jogger design, which they elevate with luxuriously soft French Terry Fleece. The result is an ultra-soft pair of joggers for women that can be worn all day, every day.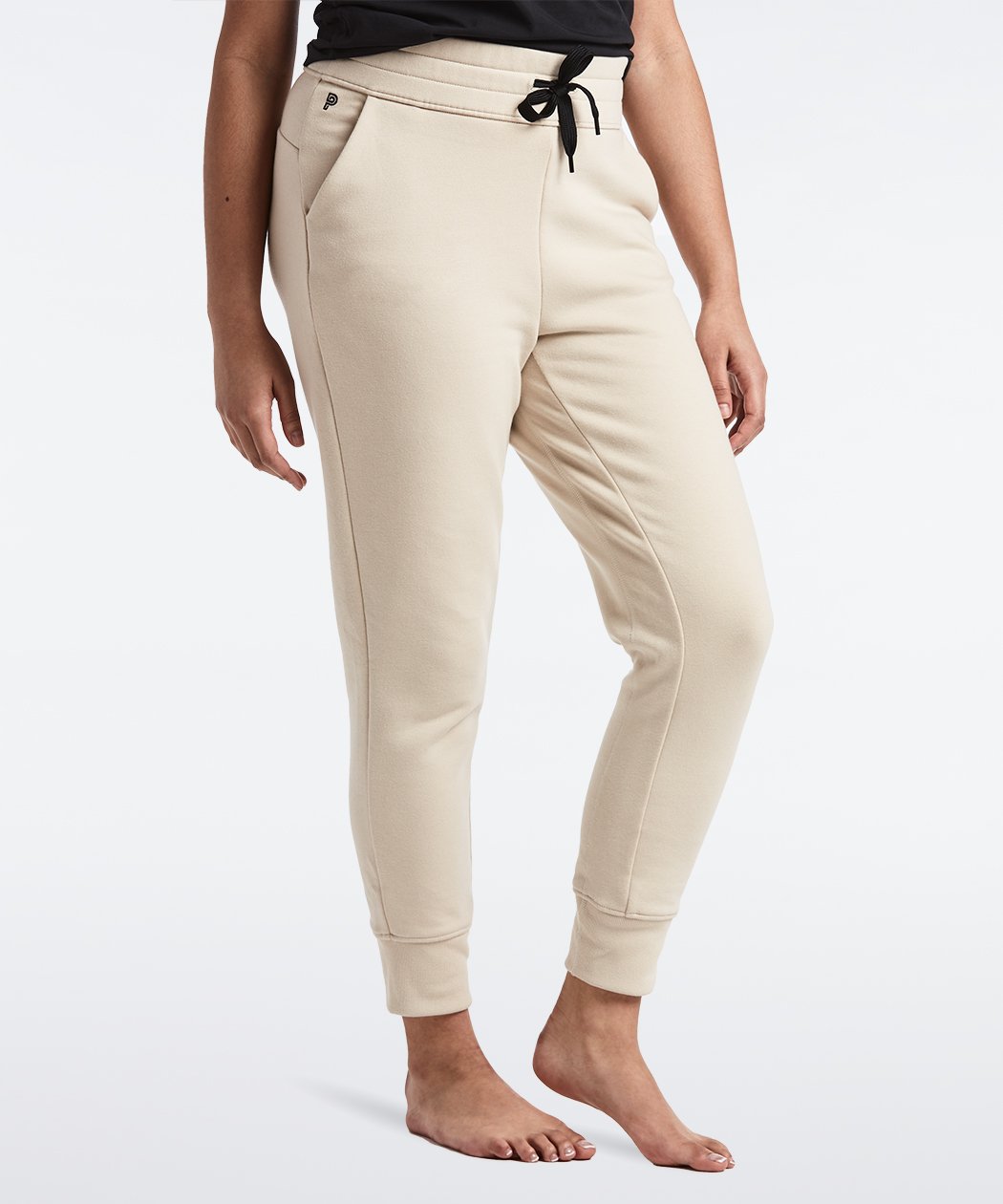 Men's Long Sleeve Henley T-Shirts
Public Rec is also starting to develop a bit of a reputation for itself as a t-shirt seller. One of the company's most popular products in this category is the Go-To Long Sleeve Henley.
The shift is exactly what you would expect from Public Rec: a comfortable long-sleeve t-shirt that's stylish enough to wear anywhere. It includes the following features:
Flatlock stitching (protects against chafing)
Moisture-wicking technology
Shoulder seams
Wrinkle-resistant fabric
Highly breathable material
Public Rec FAQs
---
Is Public Rec legit?
Yes, Public Rec is legitimate. The company has been around since 2015 and has amassed a serious following for its quality pants, shirts, and outerwear.
Is Public Rec good quality?
Yes, Public Rec is very high quality. Public Rec's clothing is made from a blend of premium fabrics. This gives the clothing its trademark soft feel while still providing enough durability to withstand the wear and tear of life.
Is Public Rec a US company?
Yes, Public Rec is based out of Chicago, Illinois. The company was originally founded by Zach Goldstein.
Does Public Rec have sales?
Yes, Public Rec does sometimes have sales on specific products. When these are happening, Public Rec will typically advertise what's on sale on the top bar of its homepage.
Does Public Rec have a store?
Public Rec plans to reopen retail stores in the near future. Public Rec does sell its clothing through retailers like Nordstrom that do have stores.

Where does Public Rec ship from?
The majority of Public Rec's orders are shipped by the company's fulfillment partner, which is located in St. Louis, Missouri. So if you order from Public Rec, that's probably where your order will come from. In the near future, Public Rec will be moving fulfillment centers to San Diego.
Are Public Rec pants good?
Yes, Public Rec's pants are very good. They're durable and should last you more than a few years as long as you don't completely neglect to care for them.
Public Rec Pros and Cons
---
Pros
Comfortable, yet stylish clothes that you can wear all-day

Options available for both men and women

Apparel is made from durable material

Free shipping, returns, and exchanges for all orders

Lots of different colors and sizes to choose from
Cons
Prices are fairly high

Limited product selection for women at the time of this writing
Overall Public Rec Review - 4.5/5
---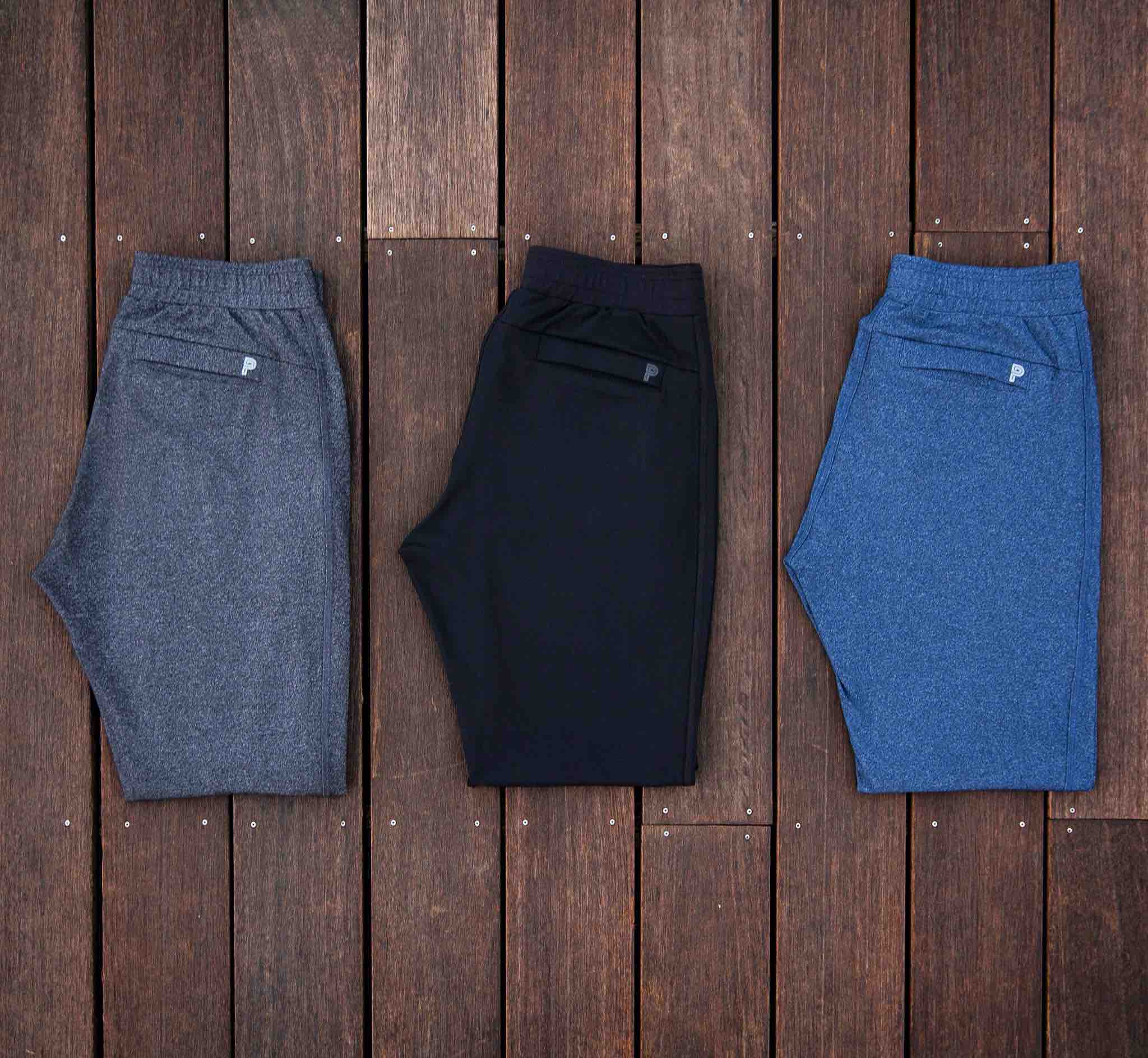 Public Rec is an athleisure brand that should be on your radar. The company makes a wide variety of clothing products that are as stylish as they are comfortable. Lots of brands try to get this balance right but few do so as effectively as Public Rec manages with its versatile line of products.

Whether you're looking for an everyday jogger with front pockets and back pockets or a long-sleeve T-shirt, Public Rec has got you covered. You can even count on them to provide you with free shipping and a no-questions-asked return if you need it.

There are only two real downsides to shopping with Public Rec. First, the company's product line for women is still in the early stages of its evolution. Additionally, Public Rec's prices are fairly high, though these prices are not unwarranted.

Public Rec uses premium quality fabric and makes a unique product that stands out in a crowded market. Public Rec is definitely worth trying.