There are thousands of wellness products to choose from on the market that have revolutionized the way people manage their health and improve their well-being. However, many people in the modern-day are turning to plant-derived products to glean some health benefits in a more natural, organic manner.
Premium Jane is one brand that has developed a variety of wellness products and seeks to inform their consumers about the beneficial properties of their natural high-quality plant-based goods.
With all of the options out there, you may be wondering what makes Premium Jane so special. Keep reading to learn more about Premium Jane products, the pros and cons, and what sets the brand apart from the competition.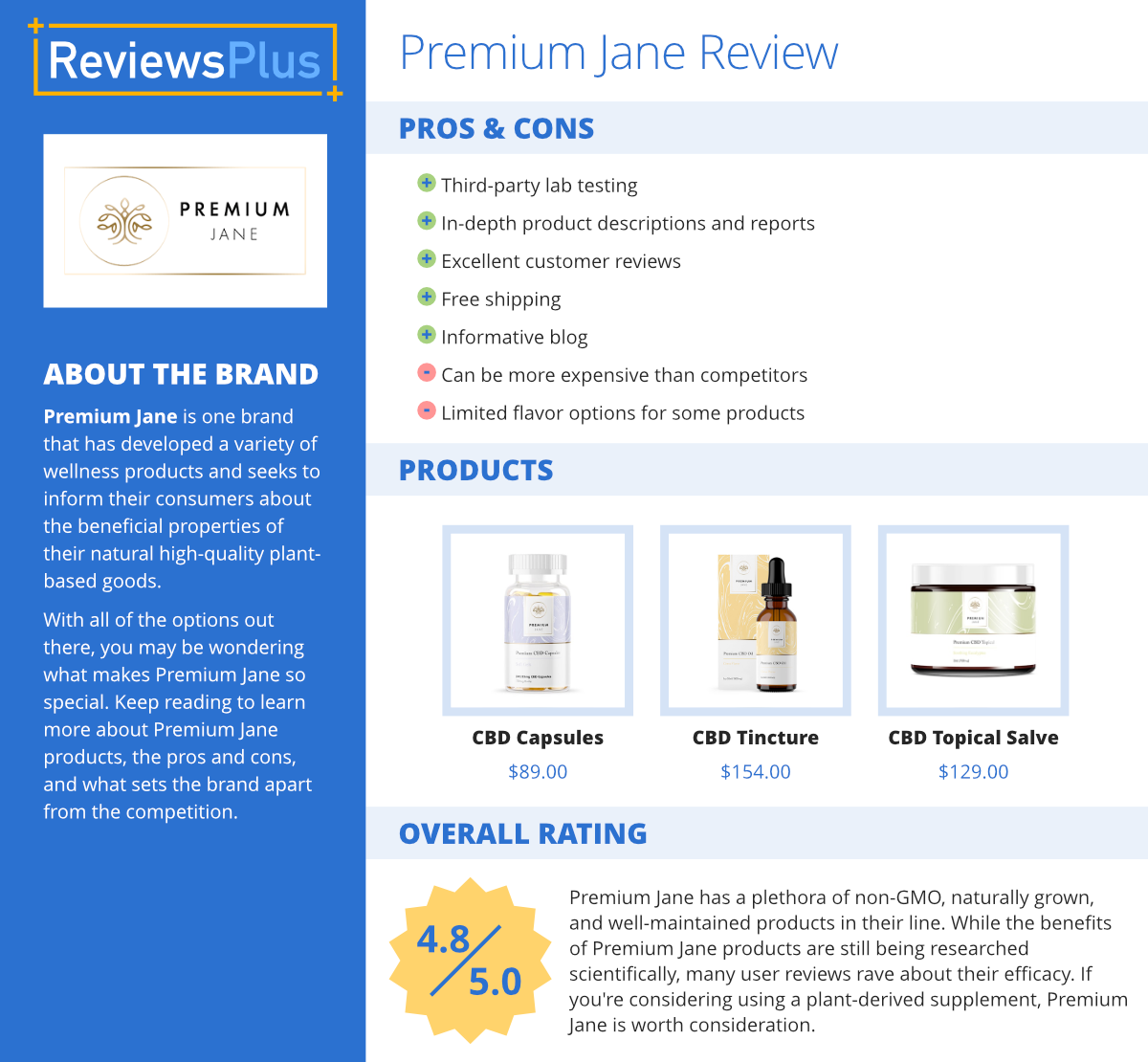 What Sets Premium Jane Apart?
Premium Jane places a high standard on their products and is transparent about their brand, with info on the product's journey from farm to market. The company goes into extensive detail about the lengths they have gone to ensure their merchandise is the purest of the pure. For each product, the company provides a comprehensive description including ingredient lists, suggested used, and even full third-party laboratory reports.
What sets this company apart from the many other companies like it is their value on developing a high-quality product in a marketplace that often is flooded with substandard, low-quality, and unregulated goods. The transparency of Premium Jane operations and products gives them a lot of credibility in the wellness world.

Premium Jane vs. Competitors
There is a lot of competition in the wellness supplement realm for Premium Jane. One comparable company is PureKana. Premium Jane and PureKana have much in common in their product lines. Here is an example of the pricing differences between the two brands for one of their most popular plant-derived supplements - Gummies.
Premium Jane currently sells a container of 30 gummy supplements for $55. Each gummy contain 25 grams of plant-derived compounds and is non-GMO, organic, and full of natural flavors. PureKana sells a similar gummy product for $40 which includes 20 gummies. These gummies are also comprised of 25 grams of plant-derived compounds.
The pricing and reviews of both products are very similar, but where Premium Jane has an edge when it comes to the purity of their ingredients. Reviews praising the taste of Premium Jane products also make them more favorable than many competitors.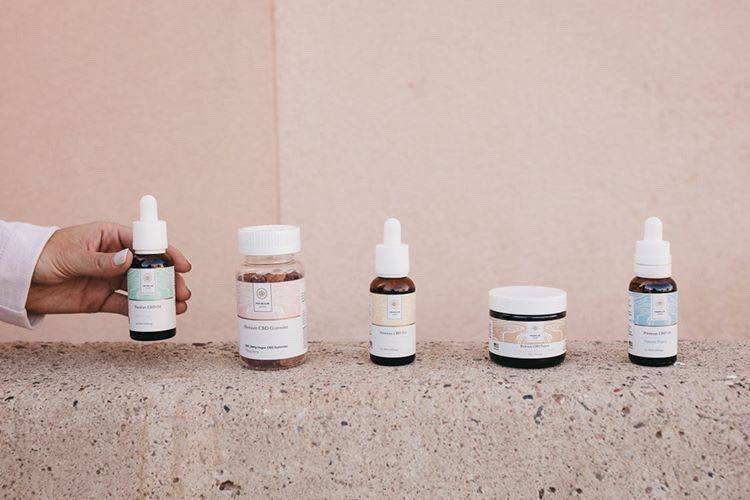 Premium Jane FAQs
1. What other types of products does Premium Jane sell?
Aside from the ever-popular gummies, Premium Jane also sells:
2. How are Premium Jane's products manufactured?
The company is based in Scottsdale, AZ and all of their plants are grown and harvested right in the U.S.A. The plants are grown in a controlled environment, adhere to all government regulations, and have been specifically bred to be of the highest quality.

3. What are the benefits of these products?
Premium Jane products contain naturally plant-derived compounds that may relieve pain, relieve anxiety and stress, and even treat acne for some people. These claims are still being investigated by scientific studies and can't be guaranteed for all users.
4. What is the return policy?
Premium Jane has a 30-day money-back guarantee if you are not satisfied with your product. However, the customer is responsible for the cost of return shipping.
5. When can you expect to receive your order?
Premium Jane has a quick turn around. You can expect to receive their products within 3 to 9 business days.
Premium Jane Pros and Cons
-PROS-
Third-party lab testing
In-depth product descriptions and reports
Excellent customer reviews
Free shipping
Informative blog
-CONS-
Can be more expensive than competitors
Limited flavor options for some products

Premium Jane Overall Review - 4.8/5
Premium Jane has a plethora of non-GMO, naturally grown, and well-maintained products in their line. While the benefits of Premium Jane products are still being researched scientifically, many user reviews rave about their efficacy. If you're considering using a plant-derived supplement, Premium Jane is worth consideration.