People feel better when they give their bodies the healthy foods that it craves. Pets are the same way. When a dog or cat eats fresh, healthy meals consistently, they tend to feel better as a result of it. That's why more and more pet owners are starting to purchase high-quality pet food for their furry friends.

Online pet food delivery services have made this easier to do than ever. But there are tons of these to choose from, which can make it tough to figure out which is right for your pet. One subscription service that you may be interested in is PetPlate.
PetPlate uses human-grade, whole-food ingredients to create its high-quality dog meals. The company also uses some innovative shipping methods to get these meals to your doorstep in as fresh a state as possible.
Keep reading to learn more about PetPlate and to see our overall PetPlate review.
PetPlate Review
---
What Sets PetPlate Apart from Competitors?
---
PetPlate stands out from the competition in a few different ways. First, the company's meals are ultra-healthy. Each of them was carefully designed by Dr. Renee Streeter, a licensed veterinary nutritionist who knows exactly what your dog needs to maintain its health. Under Renee's guidance, PetPlate has created a series of doggie meals and treats that are packed with nutrients.
But no two dogs are entirely alike. That's why the company will help you personalize your pet's meals based on their unique characteristics. Just input the info that you're asked about when setting up your account. PetPlate will then automatically recommend the exact meals that your pup needs to optimize its health.
You could give your dog the most nutritious meal in the world. But it wouldn't mean a thing if it didn't eat it. That's why PetPlate takes care to ensure that its meals arrive at your door in as fresh a state as possible. The company hot-fills every batch of food for safety. Then it flash-freezes each meal to lock in freshness. This ensures that the food is as tasty and fresh as it was when it was made by the time it hits your dog's plate.
What Does Pet Plate Sell and Company Info
---
PetPlate was created in 2015. Since then, the company has kept its headquarters in New York City. The company has sold more than 15 million meals since its inception.
PetPlate specializes in the home delivery of high-quality dog meals. The company also sells healthy dog treats for pet parents to buy, but their options here are somewhat limited at the time being.
When you buy from PetPlate, you'll never have to worry about paying hefty shipping charges. The company provides all of its customers with free shipping on every order. But PetPlate is less clear about its return and refund policy. Their website only says to contact them if you have any problems with your delivery. It's unclear which types of problems merit refunds and which don't.

PetPlate's products do not come with a warranty of any kind. This differs from some other pet food delivery services, a few of which offer money-back guarantees to new customers. PetPlate offers a satisfaction guarantee on your first box.

PetPlate currently sells four different meals for pet parents to choose from. Here's a quick look at the ingredients in each of them, all of which are human-grade.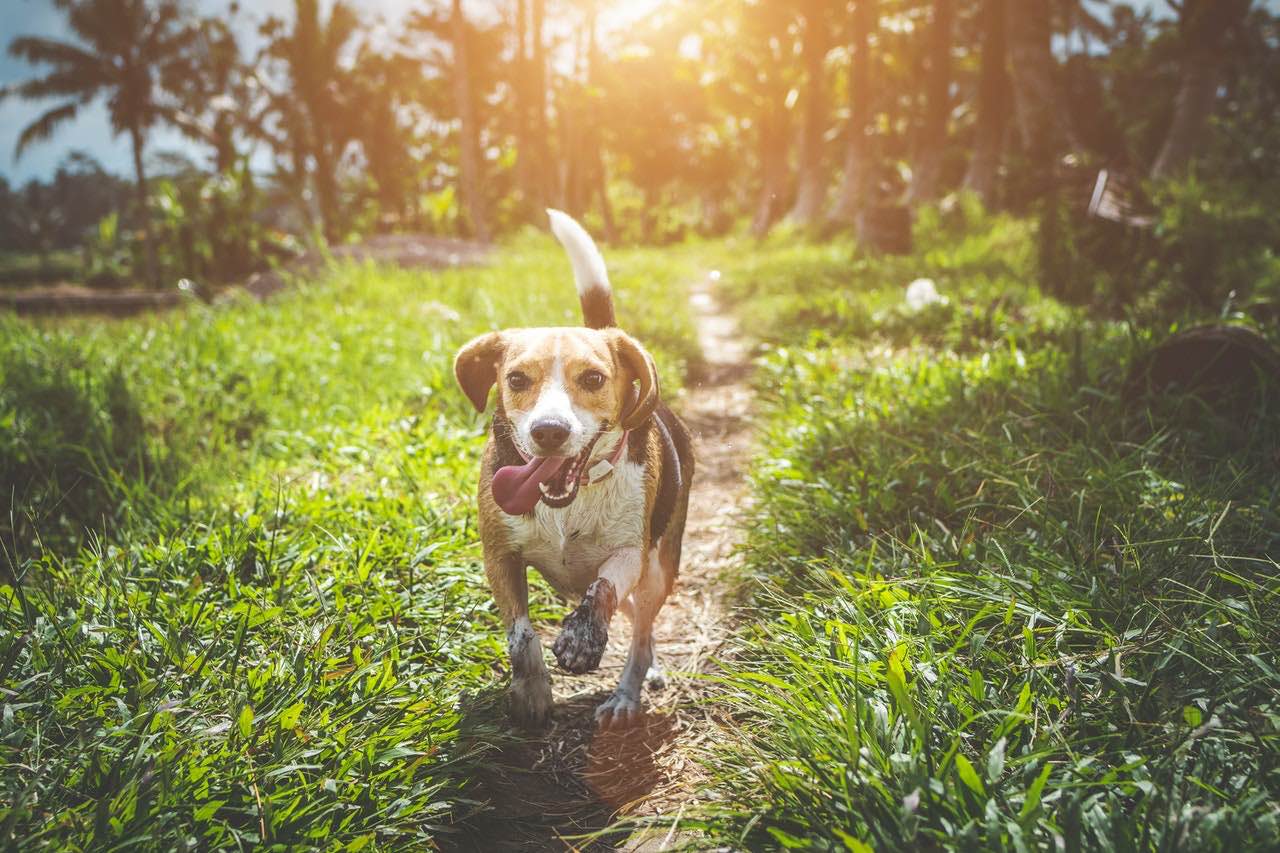 Barkin' Beef - Beef, apples, beef liver, carrots, potatoes, pumpkins, salmon oil, sweet potatoes
Chompin' Chicken - Chicken, sweet potatoes, apples, red lentils, flaxseed, green beans
Tail Waggin' Turkey - Turkey, apples, brown rice, carrots, turkey liver, pumpkin, salmon oil
Lip Lickin' Lamb - Lamb, apples, broccoli, lamb liver, quinoa, salmon oil, sweet potatoes
PetPlate also sells chicken apple sausage bites as a treat for your doggie. These are 100% organic and packed with protein. The treats are made up of the following ingredients:
Chicken
Organic apples
Organic pumpkins
Organic rosemary extract
How Does Pet Plate Compare to Other Pet Food Deliveries?
---
| | PET PLATE | NOM NOM | OLLIE | DARWIN'S PET | SPOT AND TANGO |
| --- | --- | --- | --- | --- | --- |
| Price Per Serving | Starting at $2.50/day | Starting at $3.85/day | Starting at $4/day | Starting at $5.79/day | Starting at $2.64/day |
| Delivery Cost | Free | Free | Free | Free | Free |
| Ingredient Quality | 100% human-grade ingredients, organic treats, prepared in USDA Certified Kitchens | Home made meals out of fresh, whole meats, fruits, and veggies | Human-grade meat, USDA Certified, fresh-picked fruits and veggies | High-quality raw ingredients, USDA meats, organic vegetables | Human-grade meats, veggies, and grains |
| Shipping Options | You pick when and how often deliveries arrive | Orders delivered once a month on the date of your choosing | Recurring subscriptions arrive at the time you prefer each week | Weekly arrivals on the day of your choice | You choose when your orders get delivered |
| Meal Options | Beef, chicken, turkey, lamb | Beef, chicken, pork, turkey | Beef, chicken, turkey, lamb | Chicken, duck, turkey, beef, and more | Turkey & quinoa, beef & millet, duck & salmon, and more |
| Treats | Yes | Yes | No | Yes | No |
PetPlate FAQs
---
Does PetPlate ship to Canada?
No, at this time PetPlate doesn't offer any international shipping. So Canadian residents can't have PetPlate's products shipped to their homes.
Where does PetPlate deliver?
The company delivers to all 48 states in the continental United States. But it currently does not deliver to Alaska, Hawaii, or elsewhere in the world.
What does PetPlate cost?
The cost of feeding your pet through PetPlate varies based on their size, breed, and activity level. The company's prices begin at $2.50 per day but the average amount paid per day is closer to $9.59.
Is PetPlate good?
Yes! PetPlate is very good for your furry friend. All of the company's meals were designed by a veterinary nutritionist who knows exactly what dogs need to stay healthy.
Is PetPlate grain-free?
There are some PetPlate meals that are grain-free, but others are grain-inclusive. For example, the Barkin' Beef meal doesn't have any grain in it but the Tail Waggin' Turkey one does.
Is PetPlate AAFCO approved?
Yes, everything that the company sells has been approved and certified by the AAFCO.
Is PetPlate good for puppies?
Yes, puppies need the nutrients found in PetPlate products just as much as older dogs do. You may just need to feed your puppy less to make sure that they get the appropriate number of calories each day.
Who owns PetPlate?
PetPlate is owned by Renaldo Webb, a former MIT graduate who is originally from New Orleans.
Is PetPlate black-owned?
Yes, PetPlate is a black-owned business.
How do I cancel my PetPlate?
You can pause or cancel a subscription with PetPlate at any time. To do so, log onto your account and click on the manage subscription button.
What is the best fresh dog food?
There are lots of quality fresh dog foods to choose from. But some of the best are PetPlate, Nom Nom, Ollie, and the Farmer's Dog.
Is PetPlate good for dogs?
Yes, PetPlate is very good for all types of dogs. The company uses human-grade, fresh ingredients in each of its meals.

Is fresh food better for dogs?
Yes, fresh food is generally thought to be better for dogs. That's because dogs are able to better optimize the nutrients that they get from food when it doesn't contain any preservatives.
Is raw or cooked meat better for dogs?
This is a matter of debate. But the slight majority of experts believe that cooked food is better for dogs due to the risk of bacteria in raw food.
Are expensive dog foods really better?
Not all expensive dog foods are better. You need to look at the ingredients that are used in it to make that determination. If you're paying more for the food, you should expect to see fresh, whole, and human-grade ingredients in it.
Is PetPlate worth it?
PetPlate enables you to give your dog high-quality dog food that could help them feel and look their best. Only you can decide if the benefits of the products outweigh its cost.
How is PetPlate packaged?
Each PetPlate meal is put into pre-portioned containers. These are then placed into environmentally-friendly boxes that are filled with dry ice to keep the food fresh while it makes its way to your home.
PetPlate Pros and Cons
---
Pros
Fresh, human-grade ingredients

All products are AAFCO Certified

Free shipping to 48 states

Healthy treats available

Meals are flash-frozen for freshness

Each meal is packed with healthy whole ingredients
Cons
No shipping to Hawaii, Alaska or international destinations
Overall Pet Plate Review - 4.2/5
---
PetPlate is a solid dog food delivery company that's worth your attention.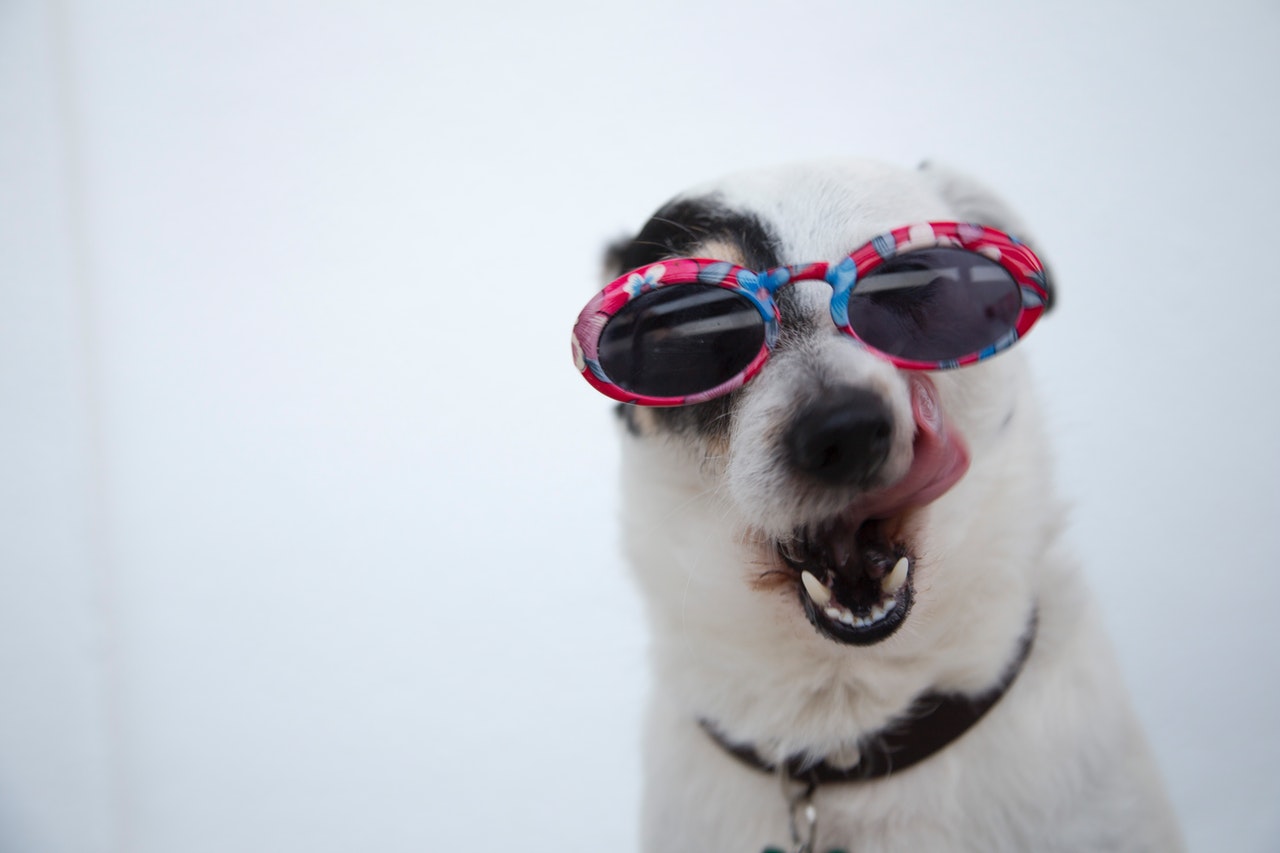 The company can set you up with an auto-ship delivery that sends high-quality dog meals directly to your doorstep at regular intervals. Your pup's meal plan will be full of human-grade ingredients and meals without any nasty fillers. Setting up a subscription with PetPlate is a great way to keep your dog looking and feeling its best.

There are some things that PetPlate could do better. For example, the company could expand its shipping service to reach more people. Additionally, PetPlate could provide additional clarity about its refund policy and expand its offering of treats.

Still, when looking at the company as a whole, it's hard not to come away impressed. If you want to give your dog a consistent diet of fresh, healthy meals, then PetPlate could be just what you've been looking for.