Home is where we spend most of our time. That's why it's so important to have a space that you feel you can relax in. Part of that is choosing the right place and people to share your home with. But another aspect is making sure that you fill your home with items that bring you comfort and joy.
Parachute is a company that's focused on making it easier to enjoy your home. It sells a wide variety of bedding, bath, clothing, and decor items that could be just what your space has been missing.
If you'd like to learn more about Parachute and what the company does, you've come to the right place. In this review, we'll cover everything that you need to know about Parachute so that you can figure out whether purchasing from them is a good idea.
Let's get started.
Parachute Review
---
What Sets Parachute Apart?
---
There are many companies that sell the same products that Parachute does. Whether you're looking for a new mattress, a new robe, or a luxury set of towels, you can find it in plenty of different places. So why shop with Parachute?
The answer doesn't lie in a single factor. Instead, Parachute products offer a unique blend of premium quality, affordability, comfort, and style. The way that these four factors come together in a Parachute product is what really makes the company stand out from its competition.
Buying from Parachute is also a breeze. The company's website makes it very easy to find the specific home items that you're looking for. It even has a "last chance" section that people with Parachute accounts can access to save up to 40% on items that the company is retiring.
Parachute Company Info
---
Parachute began in 2014 as an online-only, direct-to-consumer bedding company. The company was founded by Ariel Kaye, who remains its current CEO.

Parachute has expanded quite a bit since its inception. The company now sells products in several categories beyond bedding and it has even opened up several brick-and-mortar stores across the United States.

One of the reasons for Parachute's growth is the fact that the company has nailed the online shopping experience. It makes it very easy to buy home products online thanks to the free shipping that it offers throughout the United States.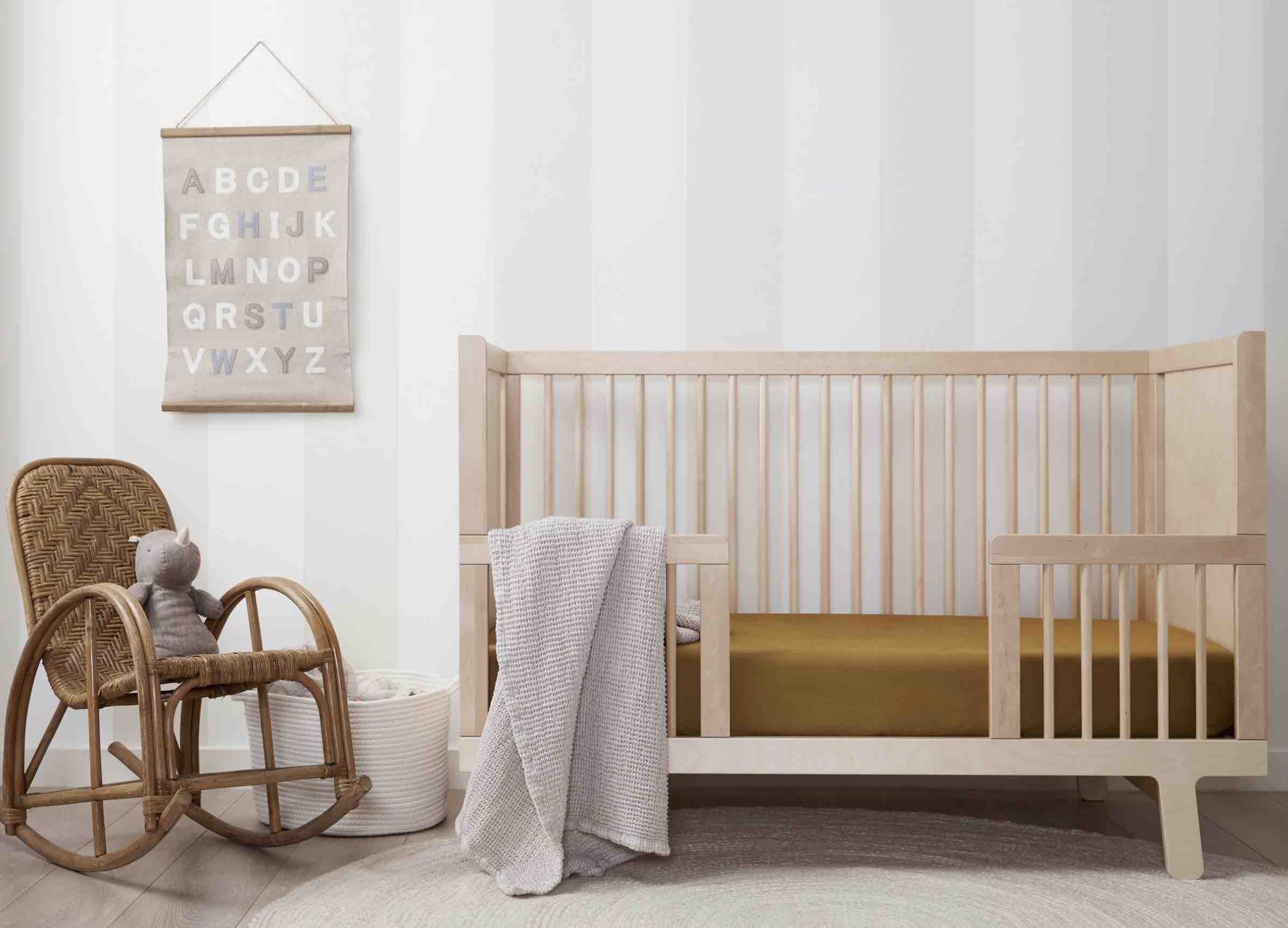 The Parachute return policy is also very good. If you're not happy with the item that you bought from Parachute, you can return it within 60 days of purchase without any fees. There are even three different ways to make a return:

Mail
In-store
At one of 250+ Happy Return locations
The company also offers a 100-day trial on its mattresses. That makes it possible to get a great feel for whether the mattress is right for you without having to assume any financial risk.
What Does Parachute Sell?
---
Parachute sells products in each of the following major categories:
Bedding
Inserts and Mattresses
Bath
Baby
Furniture
In this section, we'll take a look at some of the most popular products in each of these categories.
Bedding
Parachute began as a bedding company and it still offers the most products in this category. You can buy sheets, pillowcases, duvet covers, quilts, and more. These products are available in several colors.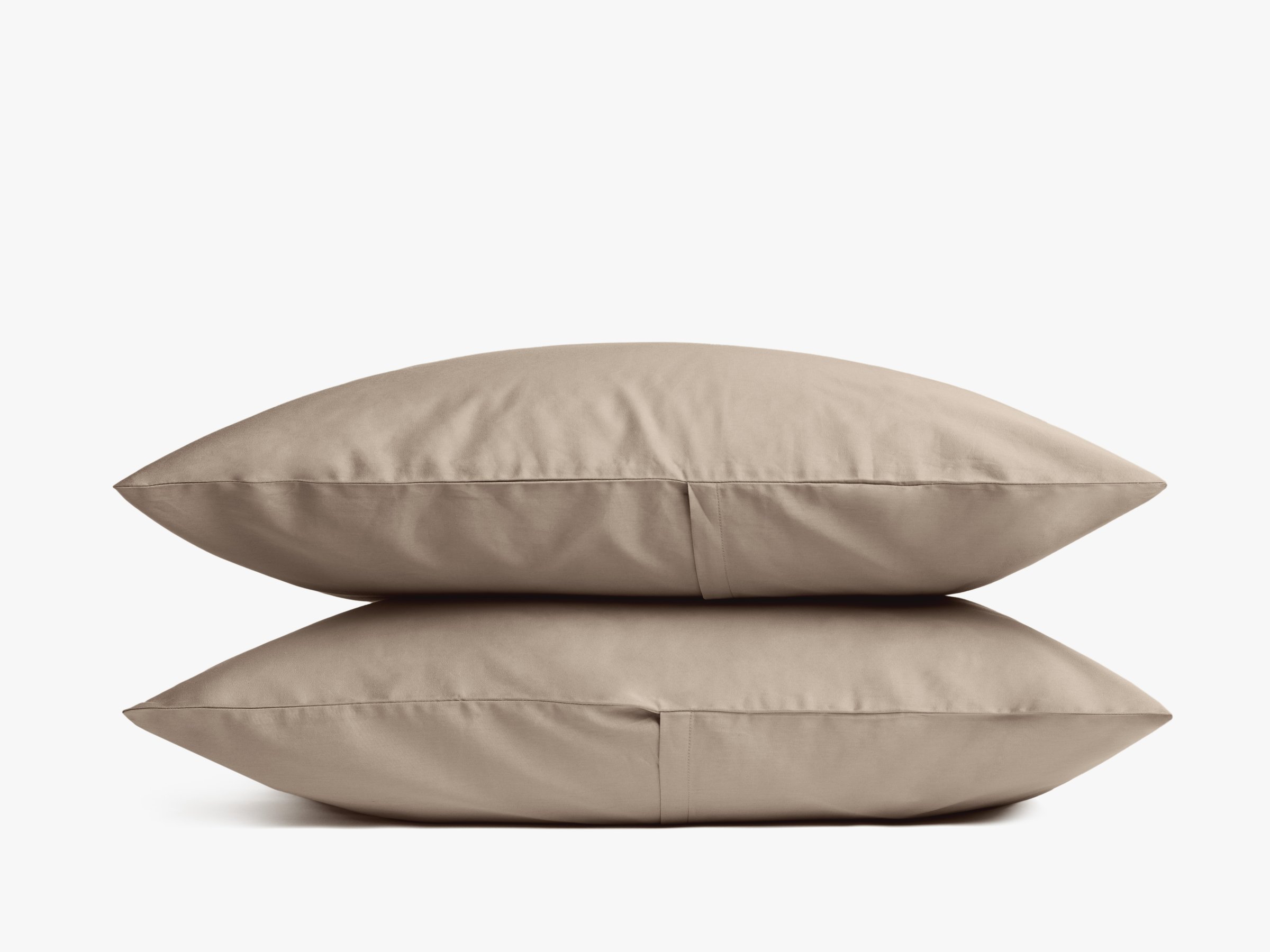 For example, the company recently released a Sateen Pillowcase Set. The pillowcases are available in four colors, including fawn and blush. They cost $49 - $59 depending on whether you buy them in standard or king size.
Inserts and Mattresses
This Parachute product category includes items like mattresses, pillows, mattress toppers, and utility protectors.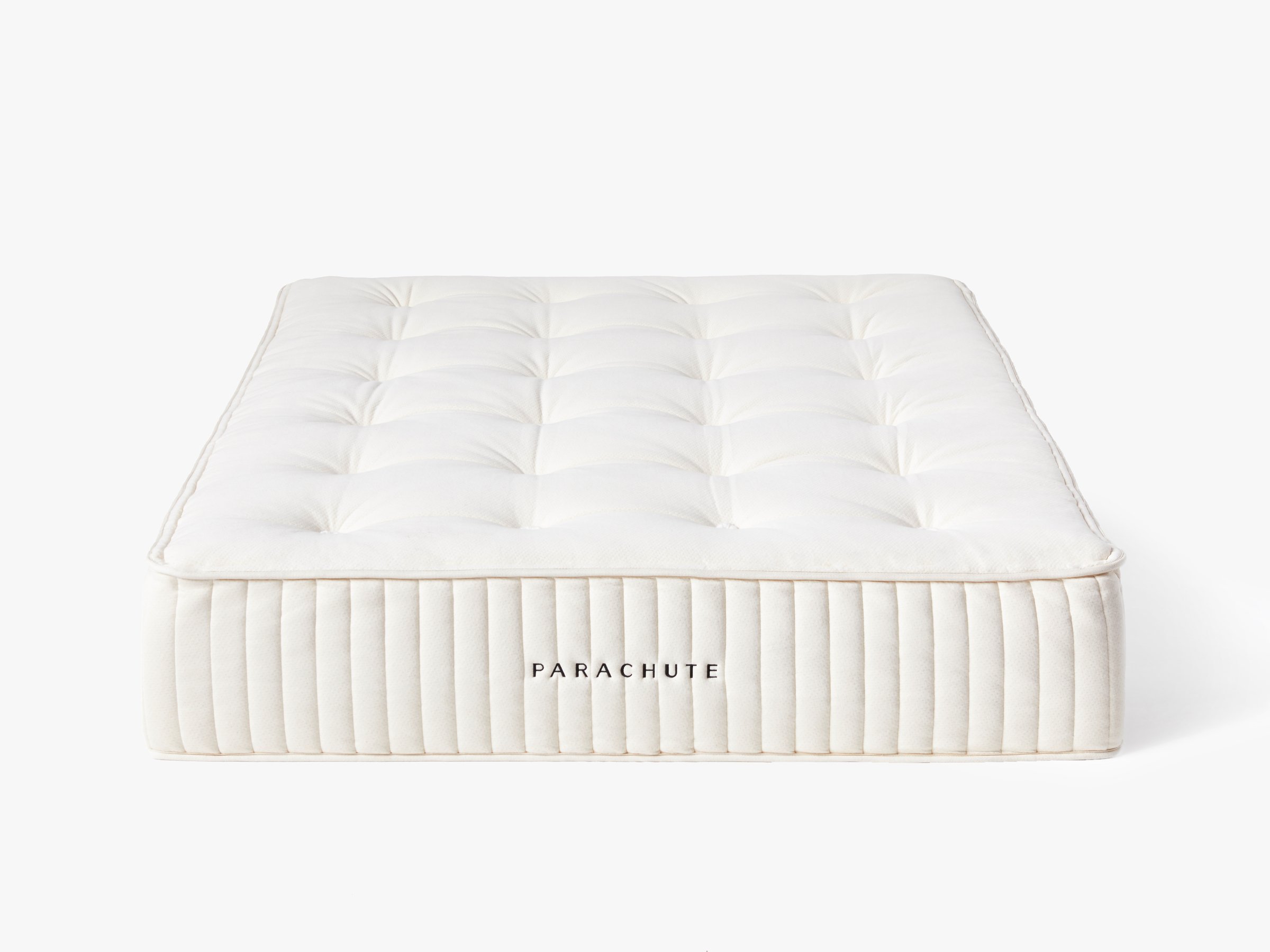 For example, you can purchase an Eco Comfort Mattress from Parachute. The product was built to be firm all over and features layers of pure New Zealand wool, along with 100% organic cotton. The queen-size mattress costs $1,899.
Bath
Parachute's offerings in this category include towels, robes, loungewear, rugs, shower curtains, and accessories. The company's towel bundles are especially nice.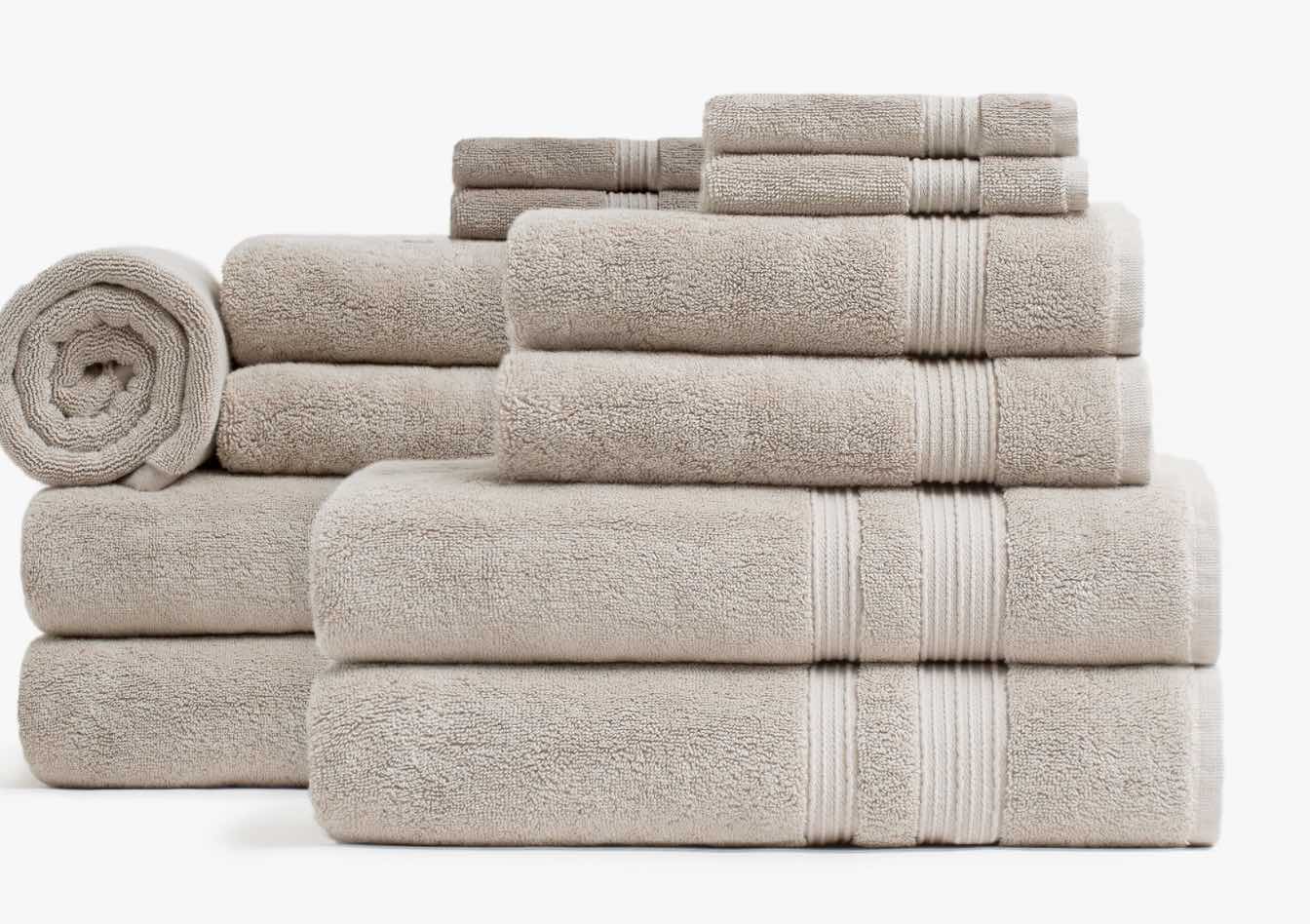 For example, the Classic Turkish Cotton Starter Bathroom Bundle comes with 4 bath towels, 4 hand towels, 4 washcloths, and a tub mat. It's everything that you need for a bathroom in one simple bundle. You can pick one up for $225, which represents about $35 off what the products would cost if you purchased them individually.
Baby
Parachute also sells products designed for babies and toddlers. These include kids' bedding, toys, furniture, and essentials.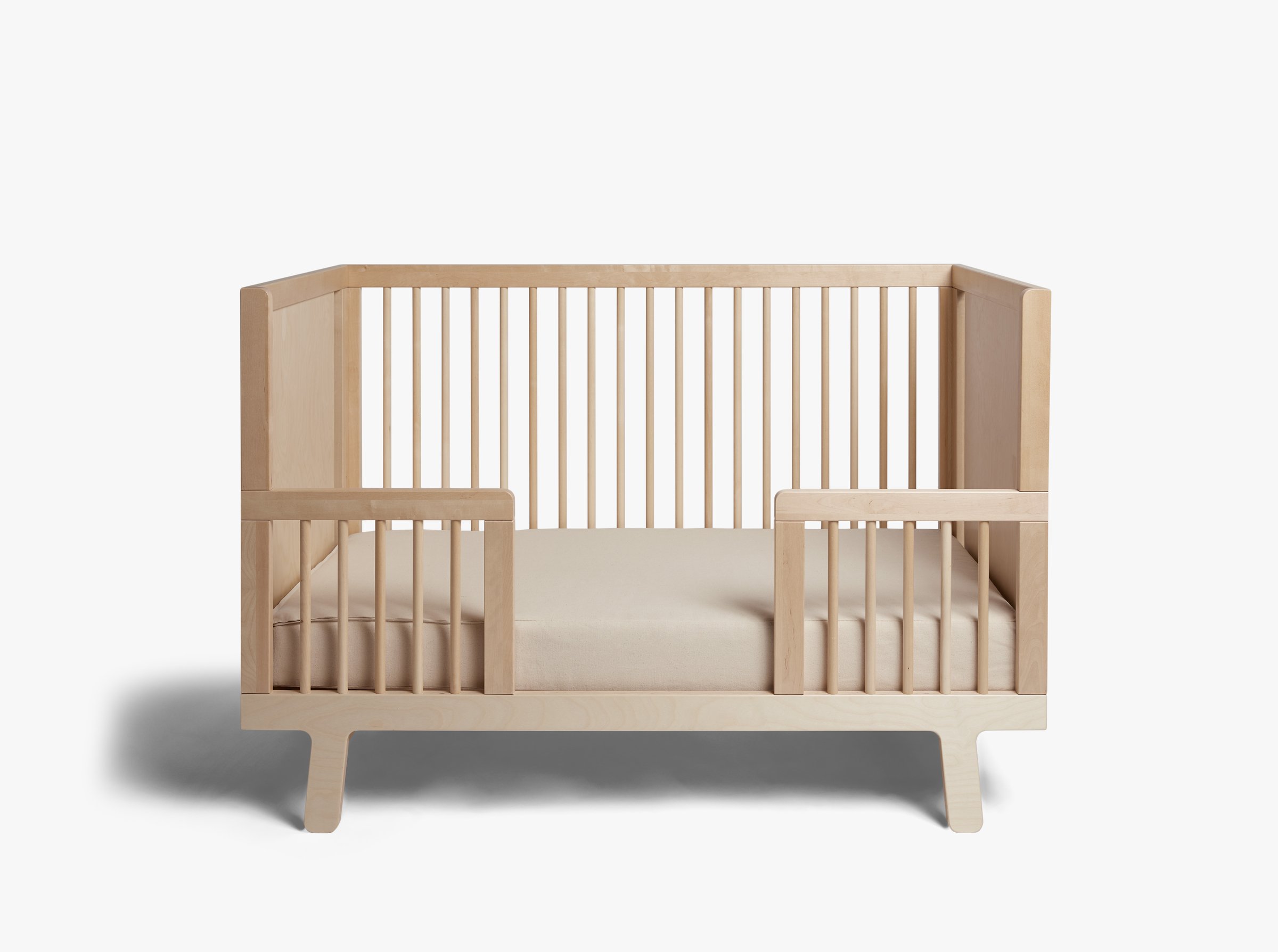 The Sparrow Toddler Bed Conversion Bed is a highlight. It's the perfect way to transform a crib into a versatile toddler bed, features a stylish design, and is made out of high-quality birch. You can pick one up for $248.
Furniture
You can also pick up furniture for your bedroom on Parachute.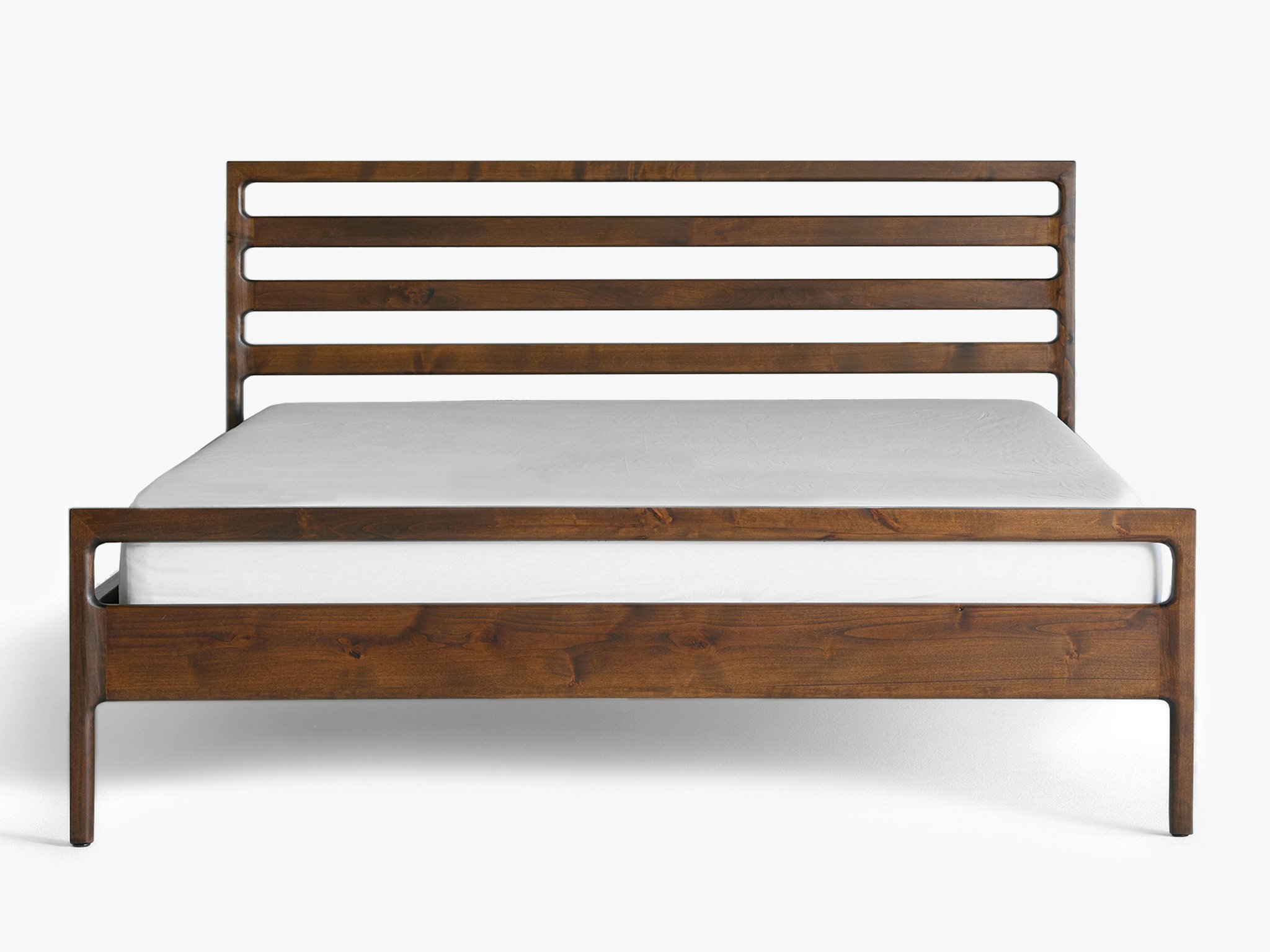 The company sells a Handmade Wood Bed Frame that is seriously impressive. It was made in collaboration with an LA-based home goods designer, Chris Earl, and features clean lines with a sophisticated silhouette. You can pick a queen-size frame up for $2,500.
Parachute FAQs
---
Is Parachute a good brand?
Parachute is absolutely a good brand. The company's products are made from premium materials and feature stylish designs.
What is the company Parachute?
Parachute is a U.S. company that sells bedding, mattresses, towels, sheets, and other items for the home. The company makes it very easy to buy high-quality versions of these items online.
Where is Parachute bedding based?
Parachute is based out of Los Angeles, California. However, the company manufactures its bedding in northern Portugal.
Is Parachute or Brooklinen better?
If you want to get the best quality products possible, then Parachute is the way to go. But if you're okay with sacrificing a bit of quality to get a better price, then Brooklinen can be a good alternative.
Is Parachute worth the money?
Most people who have used Parachute products say they're absolutely worth the money. Since they're made out of high-quality, premium materials, you can expect them to last longer than normal products.
Why are Parachute sheets so expensive?
Parachute sheets are expensive because of the high-quality materials that the company uses to make its products. These enable the products to last longer, which is why the company can charge more for them.
Are Parachute sheets deep pocket?
Yes, Parachute sheets are often called deep pocket because they can fit mattresses up to 16 inches deep.
How long do Parachute sheets last?
There are some claims that Parachute sheets can last as long as 20 to 25 years. However, even if yours don't last that long, you can expect them to keep their form for much longer than an average bedsheet.

How much does Parachute charge for shipping?
Parachute provides free ground shipping to all 50 states. If you want to get your order shipped via express or overnight options, then you can pay extra to do so.
What is Parachute's return policy?
Parachute will provide you with a full refund to your original payment method within 60 days of purchase. That's true regardless of the reason why you're unhappy with the product.
Does Parachute have any sales events?
Parachute hosts annual sales events on Black Friday and Cyber Monday. The company also sometimes hosts sales at its brick-and-mortar stores.
Does Parachute offer coupons, rebates, or promotions?
On its website, Parachute says that it doesn't offer any coupons, rebates, or promotions at this time.
Parachute Pros and Cons
---
Pros
Products are made out of super high-quality materials

Bedsheets and linens last much longer than normal products

Stylish designs

Free shipping to all 50 states

Generous 60-day return policy
Cons
Products are expensive

Some of Parachute's product categories only have 1-2 items in them
Overall Parachute Review - 4.8/5
---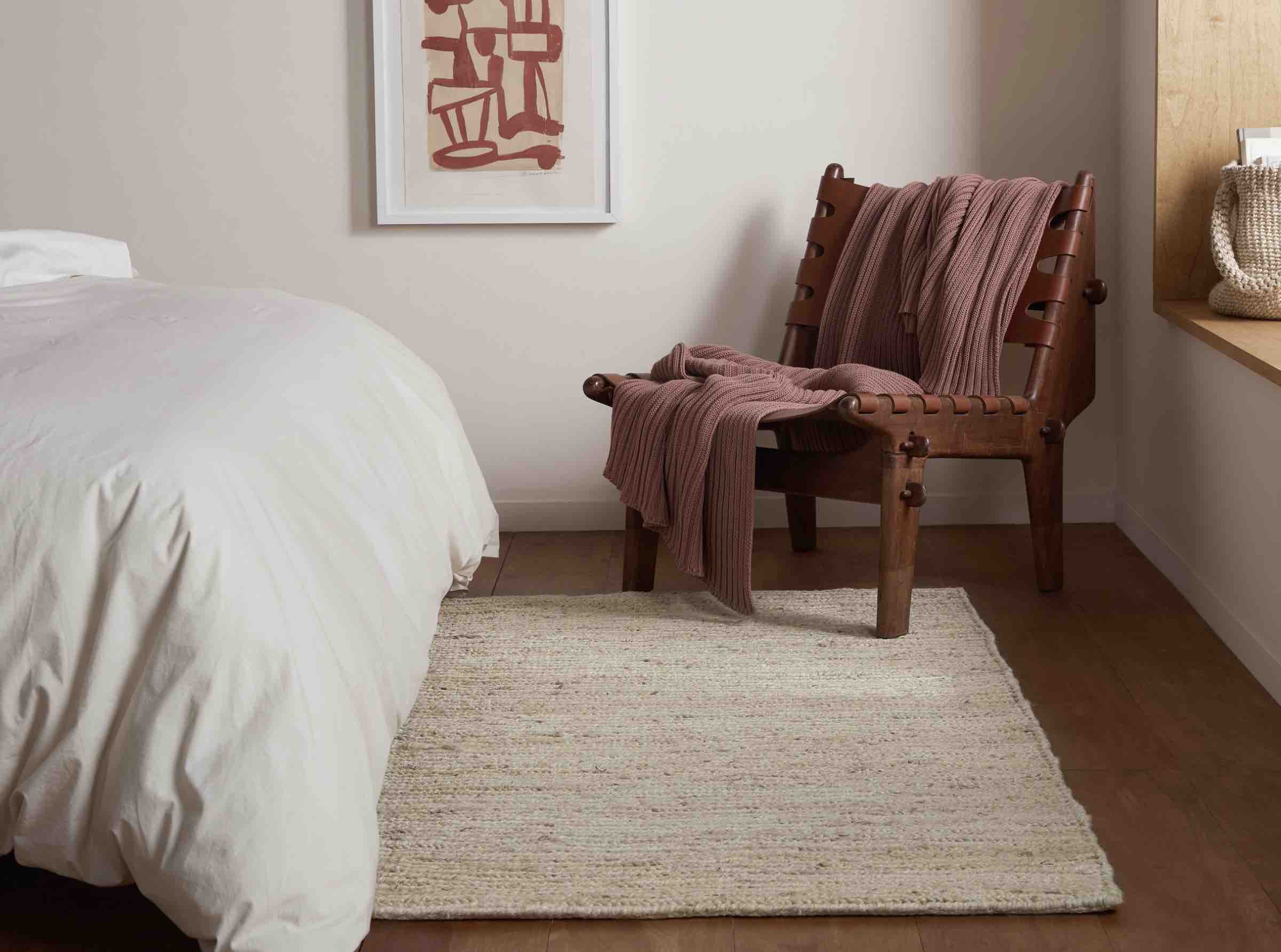 If you're in the market for high-quality bed linens, inserts, mattresses, towels, or rugs, then Parachute​ is a company that you definitely have to check out. It uses premium materials to create some of the very best products in these categories on the market.

On top of that, buying from Parachute is really easy. The company's website is simple to navigate and it offers free shipping throughout the United States. Parachute will even give you 60 days to return a product that you don't like for a full refund with no questions asked.

The only real downside to shopping with Parachute is the company's prices, which are definitely high. When you buy from Parachute, you're paying extra for quality and longevity. If you aren't looking for those things, then another brand may be a better fit for you.