There is nothing quite like relaxing after a long day in a dimly lit room with an incredible scented candle burning. While anyone can roam the aisles of their local store and pick out a candle, Otherland sells directly to the customer and is changing the game in the candle industry.
Otherland combines style, scent, and simplicity to deliver a unique candle that stands out from the thousands of others. Keep reading our review on Otherland to discover what sets Otherland apart, how the competition stacks up, pros and cons to the brand and an overall review.
Review of Otherland Candles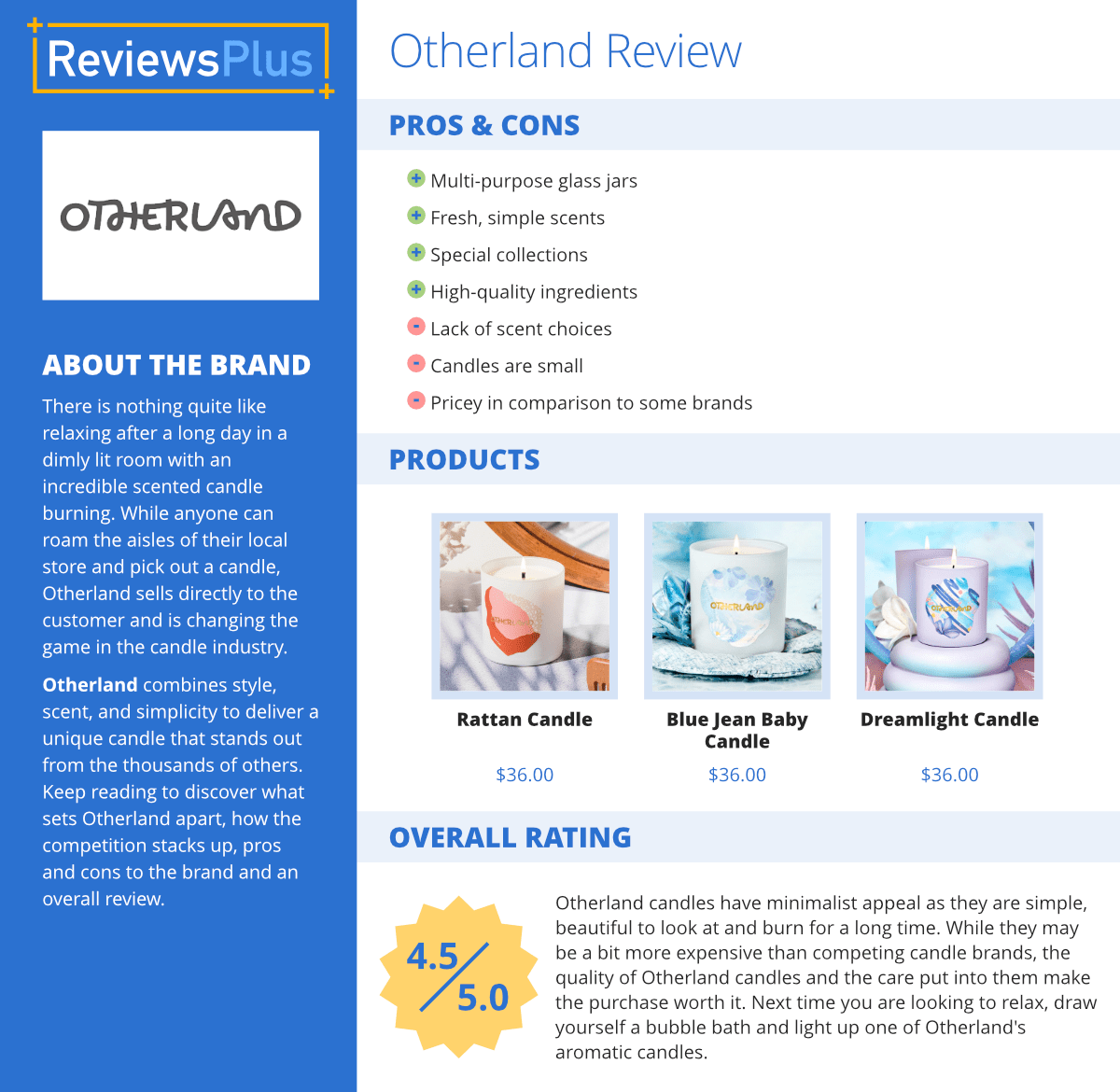 What Sets Otherland Apart
Another candle company... what's the big deal? You may think candles are a dime a dozen, but there is something distinctly unique about Otherland candles. The main attribute that most sets Otherland candles apart from competitors is their aesthetic. The glass jar these candles are poured into features an eclectic, abstract design in a variety of colors (based upon the scent). These jars are meant to be multi-purpose, so once your candle has run its course, you can recycle the jar for other uses such as holding office supplies, makeup brushes, or whatever you want! Otherland even occasionally features limited edition collection, such as the Carefree 90s Collection, which highlights unique styles.
Another thing that sets Otherland candles apart from other candle brands is the simplicity of their brand overall. The minimalistic lifestyle is becoming more and more popular and Otherland makes things simple by offering a minimalistic design with just a handful of scent options. Otherland focuses on doing a few scents right instead of trying to market dozens of subpar aromas.

Reviewing Otherland vs. Competitors
As mentioned, Otherland has a lot of competition in the candle industry. Yankee Candle is one of Otherland's biggest and best known competitors. Check out how we review Otherland candles versus Yankee Candles.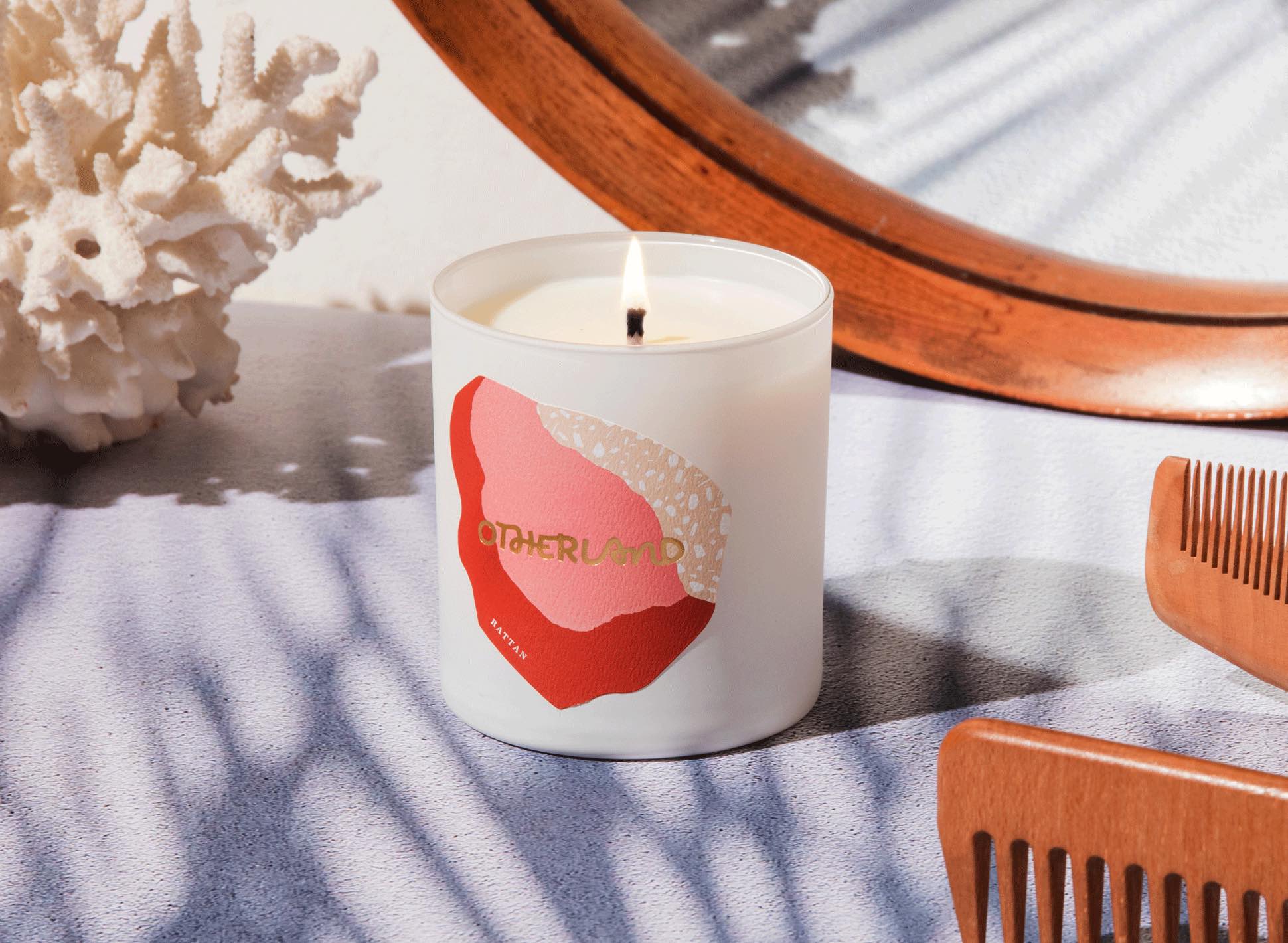 Otherland: Rattan Candle - $36
This fresh-smelling candle from Otherland features scents of golden amber, sandalwood, and warm musk. This signature candle is made of a hand-poured, soy/coconut wax blend that sits in the multi-use premium glassware. The Rattan Otherland candle is toxin-free and is free of parabens, phthalates, sulfates and synthetic dyes. It is also cruelty-free. The Rattan has a 55-hour burn time so you can enjoy its fresh scent over multiple uses.
Yankee Candle: Warm Woods Trilogy - Fireside, Redwood, Sandalwood Clove - $26.50
Yankee Candle is known for its wide variety of candle scents and types. Their Warm Woods Trilogy candle is a part of their Woodwick® signature fragrance collection and features scents of sandalwood, clove, amber, and redwood. The candle weighs 21.5 oz., is made from paraffin and soy wax, and features a wooden wick which crackles as it burns.
When you choose Otherland candles over competitors like Yankee Candle, you are ensuring that your candles are made of high-quality ingredients and are aesthetically pleasing.

Otherland FAQs
1. What scents does Otherland offer?
Otherland has 5 signature scents which include Rattan, Canopy, Chandelier, Daybed, and Kindling. Otherland occasionally carries limited edition candles. At the time of this writing, they also have a special 90s Collection out that includes the candles Dreamlight, Blue Jean Baby, and Glosspop.
2. What is the average burn time for an Otherland candle?
The average burn time for Otherland's 8-ounce candles is 55 hours. There are many other factors that may influence how long Otherland candles burn in your home.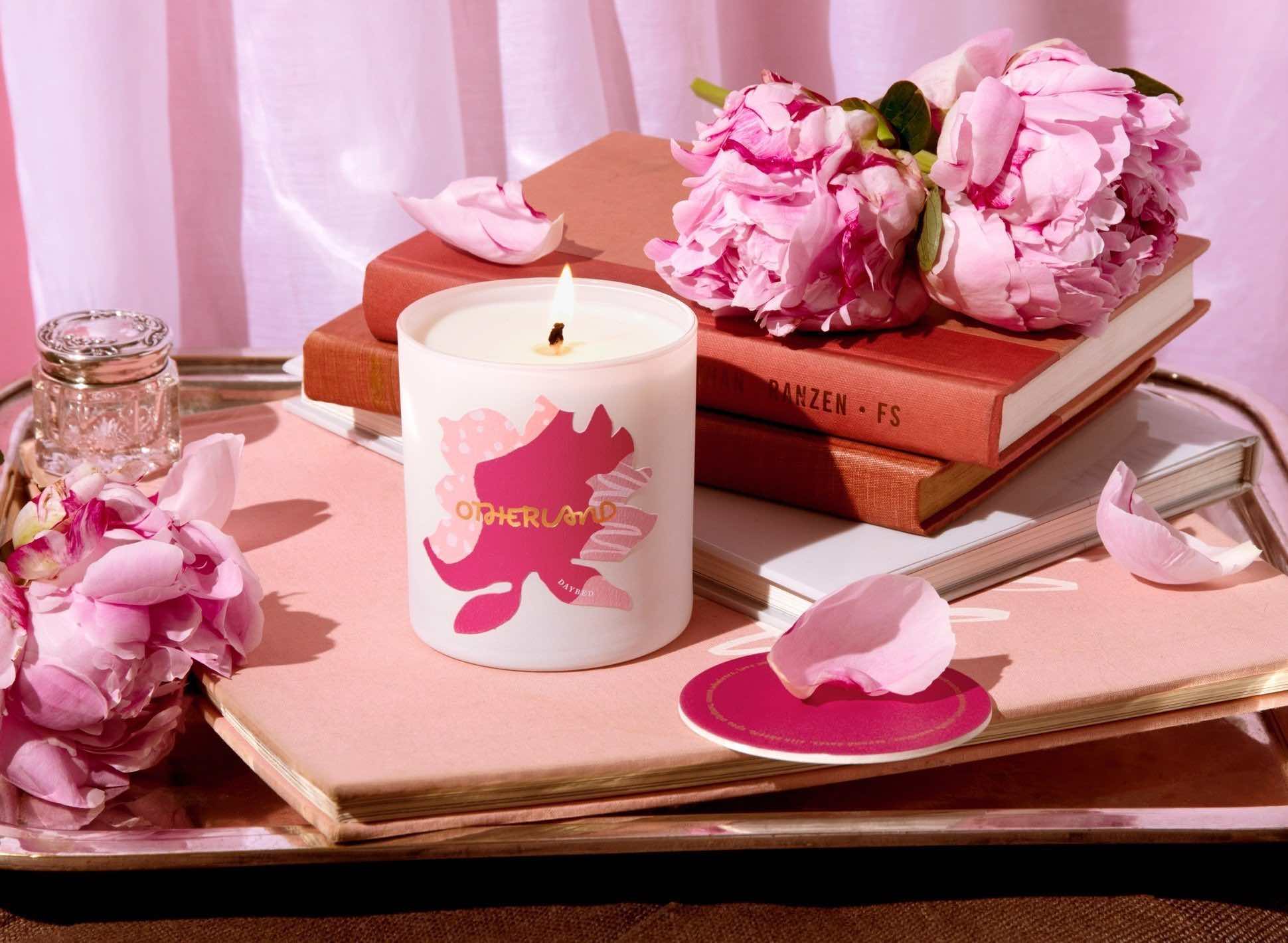 3. Can I try before I buy a candle?
Otherland has a super unique, and useful, option for trying out their candle scents before committing. You get a sampler pack that includes 5 colorful, scented coasters with the scent of each signature candle. The sampler pack is just $7 and will give you a better idea of the candle scent while also providing a cute coaster set!
4. Does Otherland have any deals?
You can save on Otherland candles by buying 3 signature candles at once. You can save $19 by buying a bundle of 3 candles as opposed to individual ones. Check for new Otherland deals before making your order!

5. Are Otherland candles clean?
Otherland candles are clean-burning, non-toxic, and completely free of parabens, phthalates, sulfates, and harmful synthetic dyes.
Otherland Pros and Cons
-PROS-
Multi-purpose glass jars
Fresh, simple scents
Special collections
High-quality ingredients
-CONS-
Lack of scent choices
Candles are small
Pricey in comparison to some brands

Overall Otherland Candles Review - 4.5/5
Otherland candles have minimalist appeal as they are simple, beautiful to look at and burn for a long time. While they may be a bit more expensive than competing candle brands, the quality of Otherland candles and the care put into them make the purchase worth it. Next time you are looking to relax, draw yourself a bubble bath and light up one of Otherland's aromatic candles.