Our dogs are some of the most important members of our families. We love them like we love a child or a sibling. That's why so many of us want to give our dogs the best, healthiest foods so that they can keep feeling like a young pup for years to come.
But finding the right food for your dog can be easier said than done. There are lots of brands to consider and lots of different places to purchase dog food from. One option that you may have started looking into is buying your dog's food from an online retailer. If so, Ollie is a company that you may be interested in.
Ollie is a company that delivers healthy, affordable dog food products directly to your doorstep. Keep reading this Ollie review to learn more about the company's offerings and to find the information you need to decide whether Ollie is right for your dog.
Ollie Review
---
What Sets Ollie Apart from Competitors?
---
There are many different online retailers that will ship dog food straight to your door. But Ollie has still managed to carve out a niche for itself among pet food delivery services with several of its service's unique features.
First, and perhaps most importantly, the company uses only the finest, human-quality ingredients in all of its dog food products. This ensures that whenever you order a product from Ollie, you know that it's going to be high-quality. The company never uses any by-products or fillers to diminish the quality of your dog's food.
Another key differentiating factor for Ollie is its commitment to customization. When you first sign up, you'll complete a short quiz about your pup's activity level, breed, and weight. Then the company will use that information to create a customized subscription meal plan. The food that you get will be packed full of the specific nutrients that a dog like yours needs.
Ollie also cooks all of its dog food products in small batches. They then pack the food in secured containers and ship the food to your door for free. This convenience is another factor that's helped turn Ollie into the popular pet food delivery company that it is today.
What Does Ollie Sell and Company Info
---
Ollie was founded in 2015 and is currently headquartered in New York, New York. The company was created when the founding members realized that the dog food market was critically lacking in the amount of high-quality dog food options it offered.
Ollie has teamed up with veterinary nutritionists to create tasty dog food products that provide your pup with all of the nutrition that it needs. The company sells subscription plans that deliver healthy dog food products straight to your door at regular intervals that you decide.

Ollie will always ship its products to you for free. You'll never have to worry about paying any shipping charges while purchasing your dog food from Ollie. Typically, companies that operate in this space don't accept returns or exchanges unless the food is damaged or spoiled in some way.

Ollie products don't come with any warranties or guarantees either. That being said, they do say that if you buy a trial box from them and your dog isn't happy with the food, Ollie will either refund the box or ship you replacement meals for free. It's just unclear whether that type of offer translates to normal purchases as well.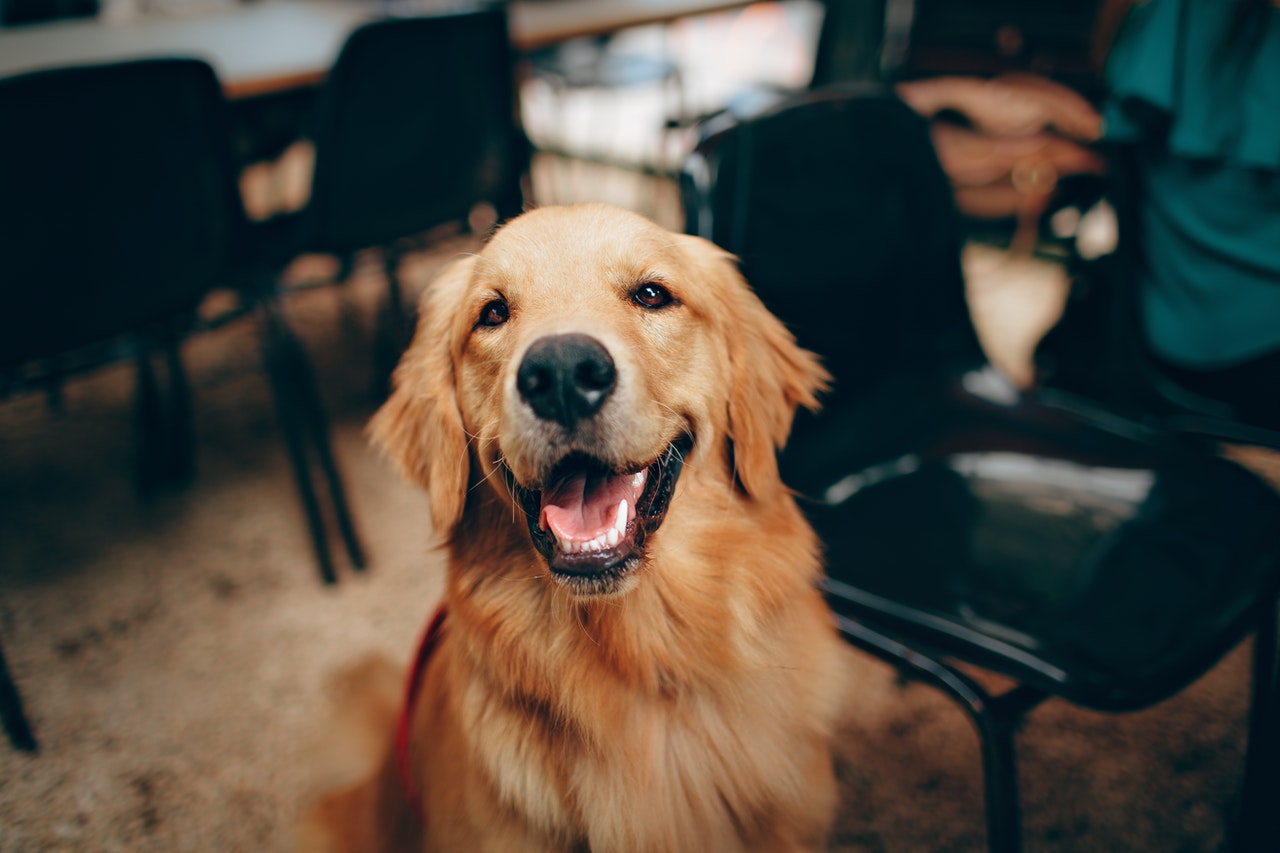 Ollie currently sells four different meals for your dog to enjoy. Each features a unique blend of nutritious ingredients.
For example, the company's Beef meal also includes sweet potatoes, peas, and rosemary. Ollie's Chicken meal comes with spinach, cod liver oil, carrots, and more. The Turkey meal comes with carrots, blueberries, and even chia seeds. Finally, the lamb meal comes with butternut squash, kale, and several other tasty ingredients.
How Does Ollie Compare to Other Pet Food Deliveries?
---
| | OLLIE | PET PLATE | JINX | NOM NOM | SPOT AND TANGO |
| --- | --- | --- | --- | --- | --- |
| Price Per Serving | Starting at $4/day | Starting at $2.50/day | Starting at $3.75/day | Starting at $3.85/day | Starting at $2.64/day |
| Delivery Cost | Free | Free | Free | Free | Free |
| Ingredient Quality | Human-grade, USDA Certified beef and turkey, fresh-picked fruits and veggies | 100% human-grade ingredients, prepared in USDA Certified kitchen | No preservatives, artificial ingredients, or other unhealthy filler ingredients | Homemade out of fresh, whole cuts of meat, grains and veggies | Human-grade meats, veggies and grains |
| Shipping Options | Recurring subscriptions arrive at the time you prefer each week | You pick when and how often food is delivered to you | Shipping takes 2-4 days after your order is processed | Orders are delivered once a month on the date of your choosing | You choose when your order gets delivered |
| Meal Options | Beef, chicken, turkey, lamb | Beef, chicken, turkey, lamb | Salmon, brown rice & potato, chicken, sweet potato & egg, and more | Beef, chicken, pork, turkey | Turkey & quinoa, beef & millet, duck & salmon, and more |
| Treats | No | Yes | Yes | Yes | No |
Ollie FAQS
---
How does Ollie work?
Buying from Ollie is very simple. Just visit the company's website, tell them a bit about your dog, and they'll recommend a meal plan subscription that meets your doggie's nutritional needs. Then you'll choose your delivery preferences, pay for the food, and start receiving it at your doorstep on a schedule that works for you.
Is Ollie good for dogs?
Yes, Ollie is very good for dogs. The company has partnered with pet food nutritionists to design products that are super healthy for our favorite furry friends. There are also several different Ollie meals to choose from, which makes it easier to find the ones that align with your dog's nutritional needs.
Is Ollie dog food grain-free?
Ollie's products are completely grain-free, except for their chicken recipe. The chicken recipe has long grain rice to help with sensitive stomachs. This is an ingredient that's more commonly found in dry food products as a filler and Ollie only sells protein-rich food. So this isn't something you'll have to worry about when purchasing from them.
Can you buy Ollie dog food in stores?
No, there's currently no way to purchase Ollie dog food in stores. The food that the company makes is super fresh so it's better to have it sent straight to your door instead of letting it sit around in a store for a few weeks.
Does Ollie use human-grade ingredients?
Yes, according to the company's website, all of the ingredients that it uses are human-grade. Additionally, Ollie dog foods feature no artificial flavors, fillers, or additives.
How much does Ollie cost?
The price of Ollie varies based on the specific subscription that you choose. You can find plans as low as $4 per day of food. But the average cost per day is closer to $8.
Does Ollie pet food meet AAFCO guidelines?
Yes, Ollie's pet food does meet AAFCO guidelines. So you can confidently purchase from this company with the knowledge that its products align with the expectations of AAFCO.
How much is Ollie monthly?
The monthly cost for Ollie varies based on the size of your dog. Pet parents with smaller dogs should expect to pay between $60-$120 monthly, while those with very large dogs will have to pay between $240 and $360 monthly.
Which is better Ollie or farmer's dog?
You really can't go wrong with either company. But Ollie does have a bit more of a selection than Farmer's Dog has at this time.

Can you heat up Ollie dog food?
You theoretically could heat up the company's dog food. It is recommended to do so gently in the microwave or by adding some hot water. When you heat up Ollie dog food too much, you could reduce its nutritional value.
What are the ingredients in Ollie dog food?
The ingredients in Ollie dog food vary based on the meals you buy. But you can find options that include things like beef, lamb, chicken, turkey, sweet potato, spinach, chia seeds, and more.
Is Ollie dog food organic?
Ollie makes its meals out of natural ingredients. But they are not Certified Organic ingredients.
How long is Ollie dog food good for?
Once you put an Ollie meal into the refrigerator, it will be good for up to four days. After four days have passed, you will no longer be able to serve it to your dog. In the freezer, Ollie meals last for 6 months.
How do I cancel my Ollie dog food subscription?
You're free to cancel an auto-ship subscription with Ollie anytime you want. To do so, you need to send an email to the following address: caninecare@myollie.com, or call them at 848-88-OLLIE.
Does Ollie dog food have to be refrigerated?
The company recommends that you store its meals in the refrigerator. But you can also put them in the freezer if you don't have enough space. You would just need to give them 24 hours to defrost before feeding them to your dog.
Do dogs live longer on homemade food?
Yes, research has found that dogs who live on a diet of home-made raw food have an average lifespan of 13.1 years. Those that live on commercially-prepared food have an average lifespan of 10.4 years.
Does Ollie dog food deliver to Canada?
No, at this time Ollie only ships to the 48 contiguous states.
Ollie Pros and Cons
---
Pros
Human-grade ingredients

Free shipping

Customized subscription plans to align with specific nutritional needs

Subscriptions can be delivered whenever is needed

Meals can be frozen and dethawed

Conforms with AAFCO guidelines
Cons
No international shipping

Small selection
Overall Ollie Review - 4.7/5
---
Ollie is an excellent choice if you're looking for a new dog food delivery company. The company sells high-quality meals that are packed with a wide variety of human-grade ingredients, including:
Beef
Lamb
Chicken
Turkey
Spinach
Blueberries
Carrots
Butternut squash
Kale
And more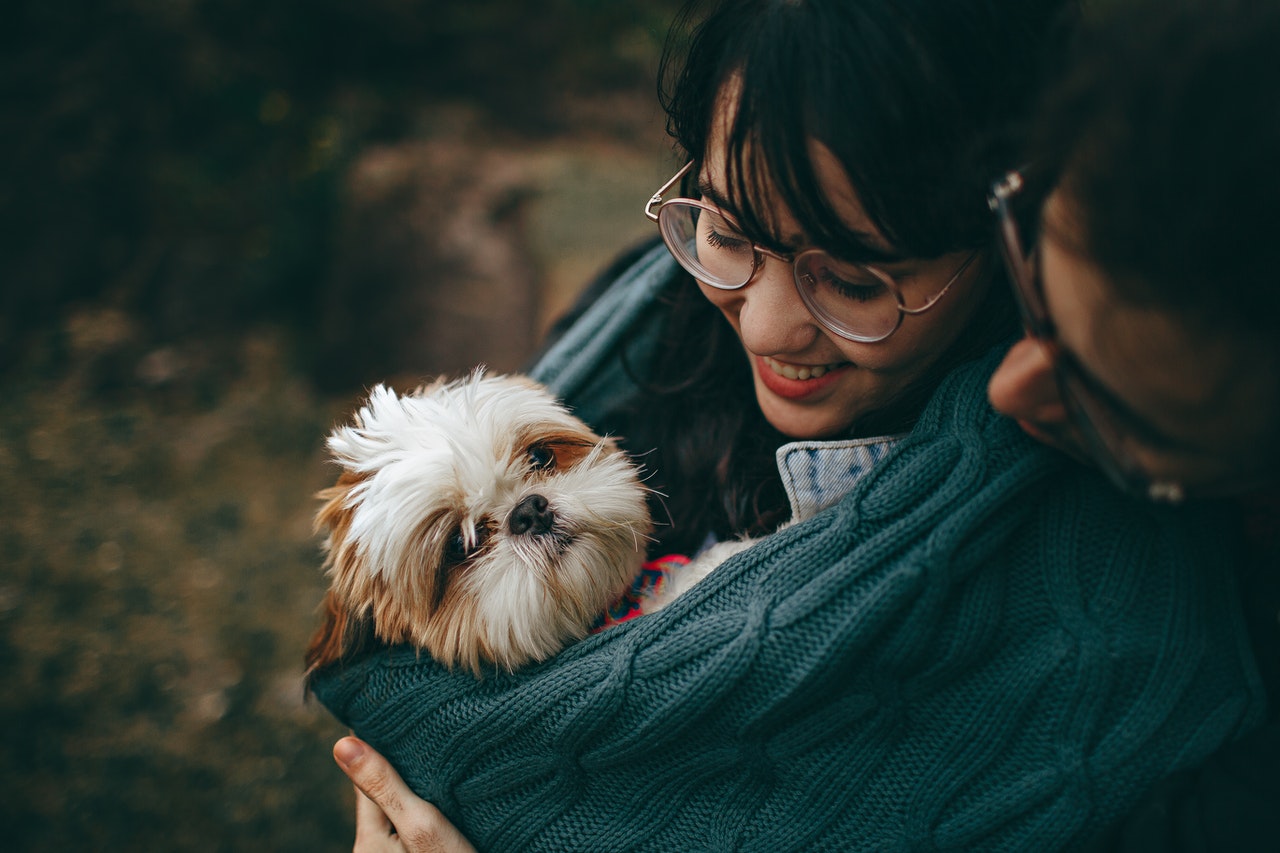 Ollie will also help you select a subscription plan that aligns with your dog's unique nutritional needs. All that you need to do is tell them about your dog and they'll put together a meal plan that's perfect for them. You'll also never have to pay a dime for delivery from Ollie.

That being said, the company could offer a wider selection. It currently only sells four meals for pet parents to choose from, which could be a problem for picky eaters. Additionally, Ollie doesn't offer international shipping. The company's prices are a bit high for pet food but you're paying for quality.

All in, Ollie is absolutely worth trying if you're looking for a company that can deliver high-quality dog food directly to your doorstep. Your dog will look forward to mealtime and you may even be able to get a discount on your first order.