The Lettuce Grow Farmstand is a vertically-oriented hydroponic system that makes growing a wide variety of veggies and herbs easier than ever. With a variety of sizes and over 200 seedlings available as a monthly subscription, Lettuce Grow is making farming accessible to anyone, no expertise needed. Whether you have room outdoors or would like to start growing indoors, a Farmstand from Lettuce Grow can help you achieve eating fresh produce in as little as three weeks.
Keep reading this Lettuce Grow review to learn more and see if it's right for you!
Lettuce Grow Review
What is Lettuce Grow?
Lettuce Grow is an up and coming brand that provides a sustainable and innovative way to grow and consume fresh foods right from your home. Lettuce Grow was founded by Zooey Deschanel under the premise that everyone should have access to clean, fresh and unprocessed foods.
Lettuce Grow equips the inexperienced gardener with the ability to grow food right from home without the often necessary space, time and labor a typical garden requires. The company does this by providing you with a self-watering and self-fertilizing hydroponic Farmstand. The Lettuce Grow Farmstand houses your seedlings and provides you with fresh, grown-at-home vegetables, herbs and other greens within 3 weeks. Fruits may be available in certain areas and times of year.
Scroll below to learn more about the Lettuce Grow Farmstand.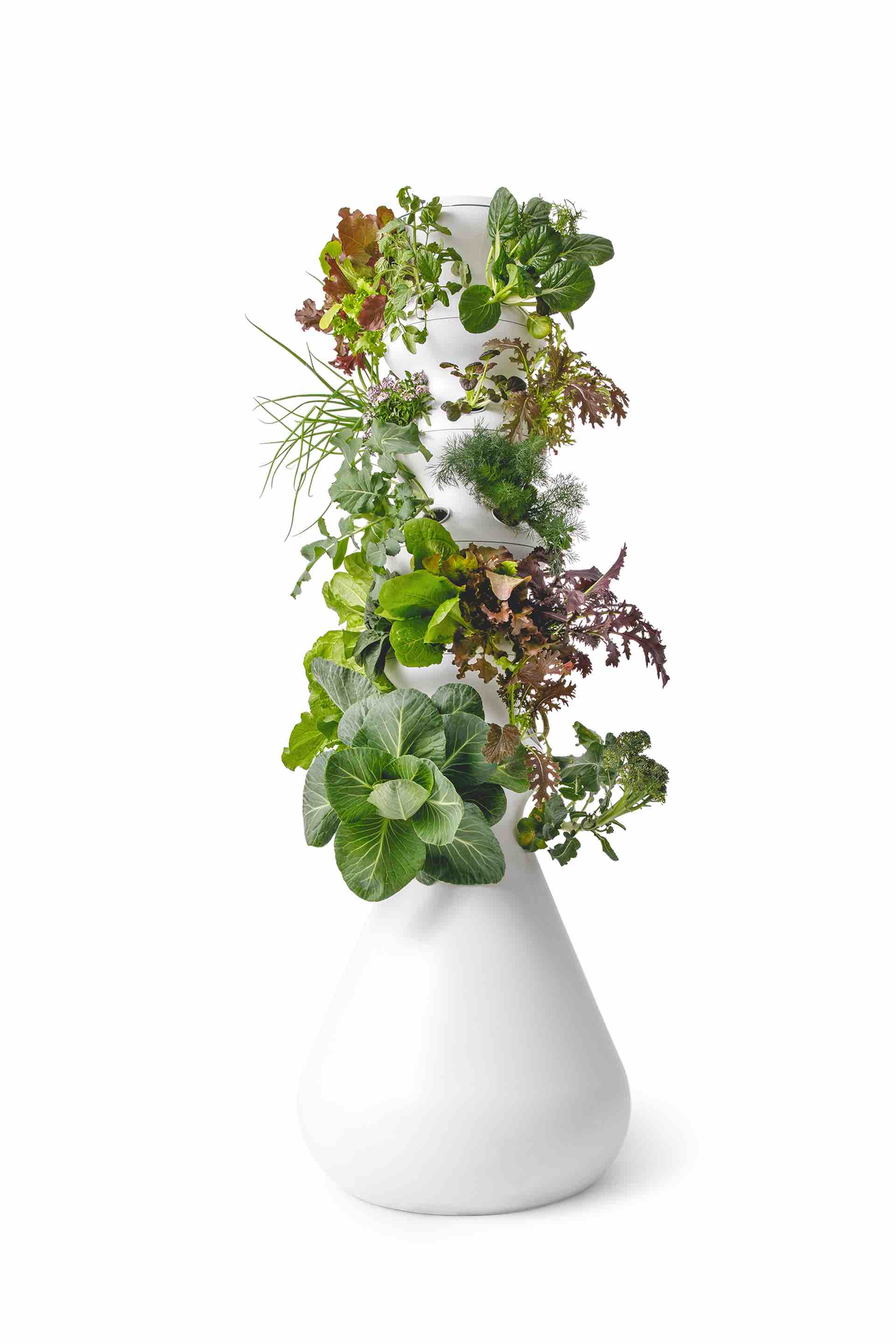 In addition to the Farmstand, Lettuce Grow is a subscription service. Signing up will ensure you never run out of seedlings to grow. Each month of your subscription, you'll be sent new seedlings which can be put into your Farmstand and cared for until they are ready to enjoy.
What Sets Lettuce Grow Apart?
There are many companies out there that value sustainable food sources and at-home gardening alternatives. What sets Lettuce Grow apart is the absolute ease of their system. First, you choose one of the five Farmstand sizes which vary in the number of plants, herbs and seedlings that can be housed within it. You then can select specific herbs and vegetables that you want to grow. Instead of sending you seeds, Lettuce Grow sends seedlings, which grow quicker and are able to be eaten within just three weeks.
Lettuce Grow will then walk you through the process of taking care of your greens. They guarantee you'll spend less than 5 minutes per day caring for your garden! The final step is to wait and eventually enjoy your crop. From planting to eating, the entire process takes three weeks or less.

Lettuce Grow prides itself on the simplicity of gardening through hydroponic means, which is essentially soilless-gardening. This unique method allows for easy upkeep of your seedlings without all of the labor of an outdoor gardening project. The system from farm to table is made available all within the context of your very home. Lettuce Grow makes room for everyone to grow their greens.
Lettuce Grow even works indoors. All you'll need is a grow light, a source for constant power and you're good to go!
Here are some factors that make the Farmstand from Lettuce Grow stand out from traditional gardening.
Far less daily time commitment (5 minutes daily)
95% less water needed
No experience needed
What is the Lettuce Grow Farmstand?
The Farmstand is a self-fertilizing and self-watering, BPA-free hydroponic system that allows you to garden vertically without the need for a plot of land or bags upon bags of soil. The Farmstands from Lettuce Grow range in height from 3 feet 8 inches (12 plants) to 6 feet 1 inches (36 plants). There are multiple levels in between for all levels of growing. Customers can select Farmstands for 12, 18, 24, 30 or 36 plants. It requires only 4 square feet of space.
The incredible vertical gardens can be purchased to serve anyone from a bachelor to an entire family clan. When you purchase a Farmstand, you have the option to allow Lettuce Grow to choose your greens for you or to choose from the 200 seedling varieties!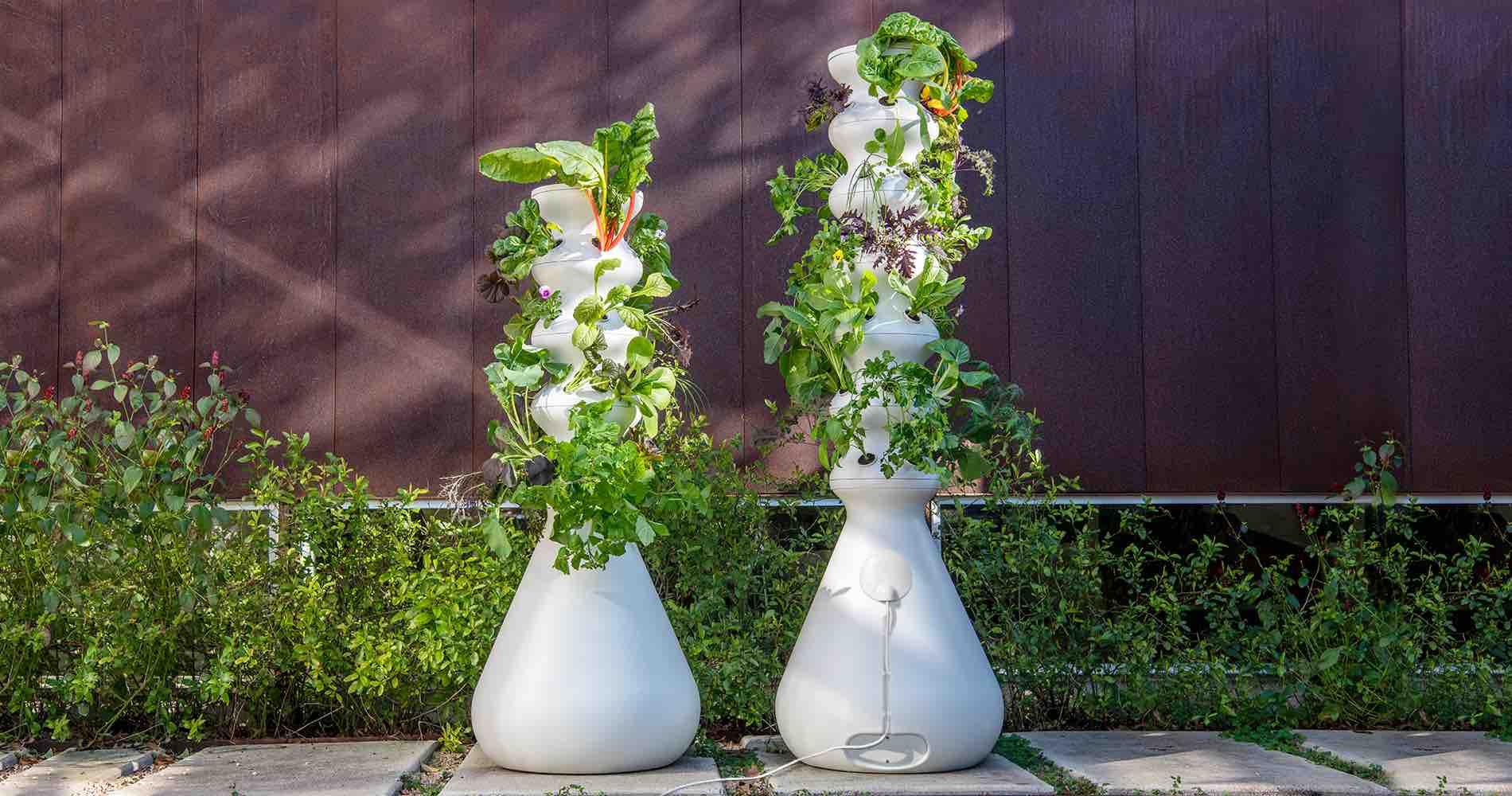 The pricing for a Farmstand is extremely reasonable considering it requires little effort on your part to acquire delicious, homegrown food. A Farmstand for 12 plants costs $348 or 12 monthly payments of $29. The 36-plant option costs $649 or $54/month for 12 months.
When you purchase a Farmstand, you receive everything you need to get going (besides seedlings). Your Lettuce Grow Farmstand purchase includes
Gear - Farmstand, timer and water pump
Nutrients - Enough plant food for over 130 plants
Supplies - Stir stick, scoops, pH Down for water health and a pH Testing Kit
Lettuce Grow Seedlings
There are a wide range of seedlings available from Lettuce Grow. This list regularly changes and may feature different options at given points during the year. Here are some examples of Lettuce Grow seedlings currently available. Keep in mind, this is a very small sampling out of the possible 200+ options.
Veggies
Sweet Peppers
Blue Wind Broccoli
Diva Cucumber
Herbs
Italian Parsley
Leisure Cilantro
Thyme
Greens
Seaside Spinach
Green Oakleaf Lettuce
Toscano Kale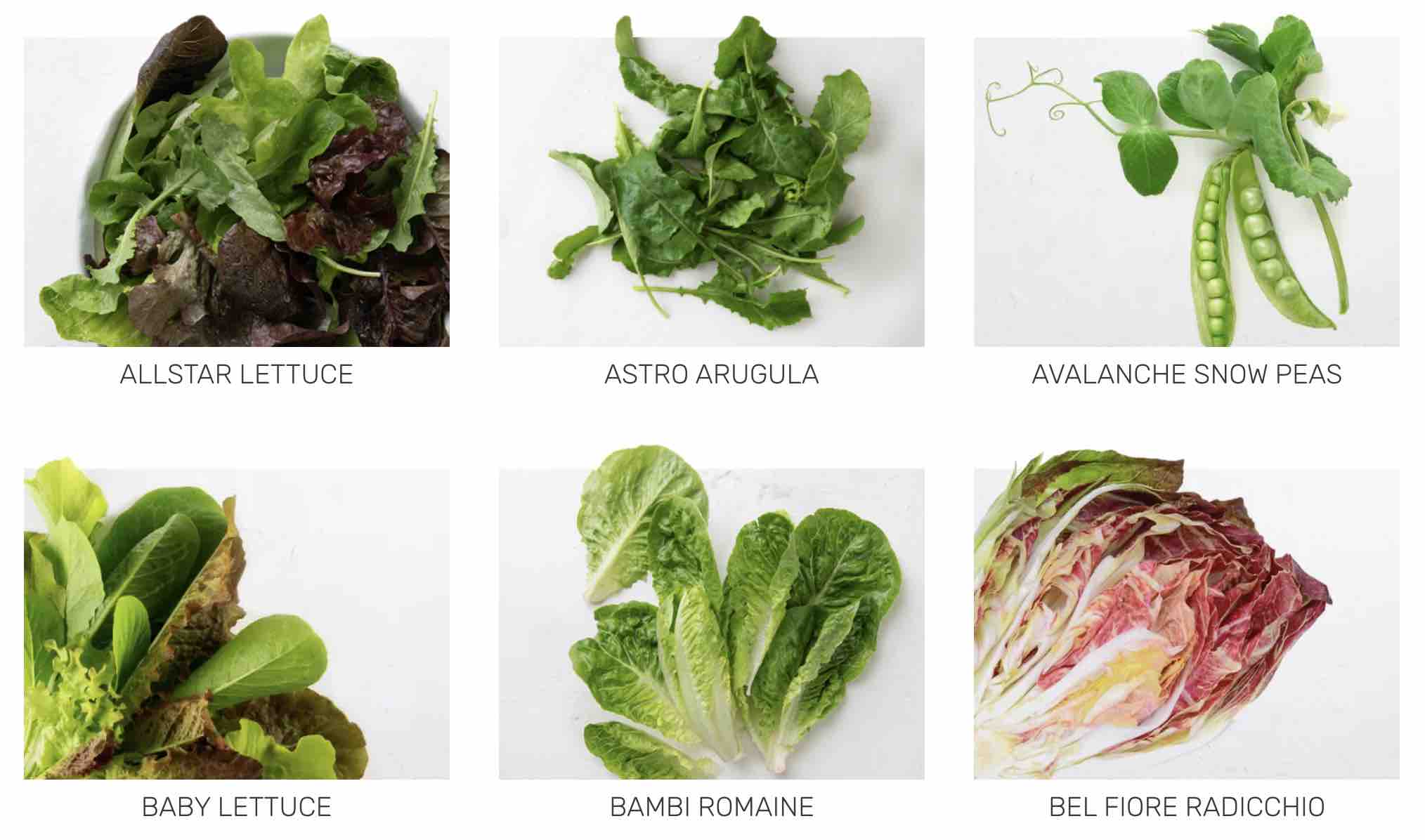 Lettuce Grow Company Info
Here is the information customers should know before shopping with Lettuce Grow. This information is provided in the form of FAQs.
What is the Lettuce Grow shipping policy?
Currently, Lettuce Grow only ships within the United States. All Farmstands ship for free using FedEx.
Does Lettuce Grow accept returns?
Farmstands are eligible for return. Requests for return must be made within 90 days of receiving the Farmstand. Returns must include all the original parts and packaging. A restocking fee of $40 will be applied to returns.
What payment methods does Lettuce Grow accept?
Currently, Lettuce Grow accepts Mastercard, Visa, Discover and American Express. Monthly financing is available through Affirm.

Is there a Lettuce Grow mobile app?
Yes, Lettuce Grow does have a mobile app which can be downloaded on iOS currently. The Lettuce Grow app provides tips for growing, helps users identify seedlings and connects the Lettuce Grow community.
Can the Farmstand be used for indoor growing?
Yes, absolutely. For those using the Farmstand indoors, an additional grow light will be required.
Lettuce Grow Pros and Cons
Pros
No mess involved

Self-watering system

Takes up only 4 square feet of space

Grow up to 36 veggies, herbs and greens

Uses 95% less water than gardening

Farmstands ship free in the US

Receive new seedlings monthly
Cons
Currently, not available internationally
Overall Lettuce Grow Review - 5/5
Lettuce Grow is an innovative company that puts self-sustainability in reach for anyone with power outlets. Select from over 200 seedlings and never cause a mess as you care for them. The ability to select various Farmstand sizes from 12 plants up to 36 makes it easy for would-be gardeners to get started. Plus, seedlings are shipped every month as part of the subscription. It doesn't get much better than Lettuce Grow!