Kardiel furniture can turn a good-looking room into a trendy one. Drawing inspiration from decades past, particularly the 50s through 70s, Kardiel pieces will make any room in your home stand out. What in particular sets Kardiel apart from competitors? Keep reading this review of Kardiel to learn about the brand and decide if they're right for you!

What Sets Kardiel Apart
Take one look at a Kardiel couch and you'll quickly realize that what sets the brand apart from competitors is the aesthetic. This family-owned furniture company crafts pieces with inspiration from a variety of places. As mentioned above, decades past are an inspiration for Kardiel furniture. However, Kardiel also looks to Scandinavian designs and contemporary modern styles to craft their pieces.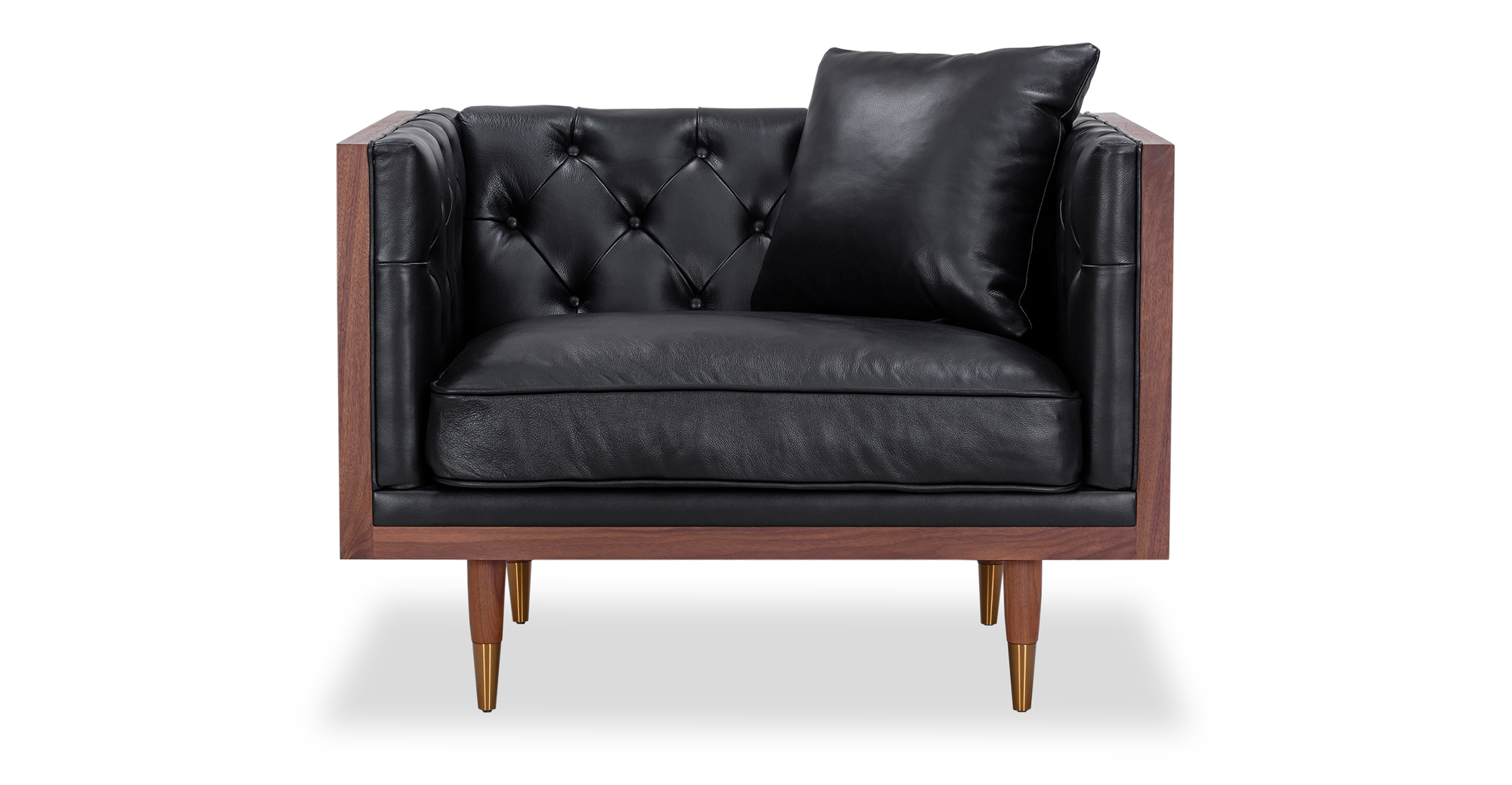 Another distinguishing feature of Kardiel is their commitment to using natural waxes and oils that are not harmful to the environment or your health. No polymers or paints present! Plus, all foam is created without added chemicals and meets all fire retardant requirements. The wood used in Kardiel frames comes from Australia and the leather is a combination of local and imported from Italy.
Kardiel offers customers a generous 1-year return period. As long as the item does not have clear signs of excessive wear or damage, Kardiel will accept all returns within this timeframe.

Here are the types of furniture you can shop for at Kardiel:

Each category listed above can be further broken down into more precise specifications. For example, within the "Chairs" category you'll find lounge chairs, barstools and benches, in addition to several others. If you'd like to save on your Kardiel purchase, you can peruse the outlet section and see what deals you find!
Kardiel Pros and Cons
PROS
Trendy designs
Naturals oils and waxes in dyes are safe for humans and the environment
Wide selection of distinct pieces
Generous return policy
CONS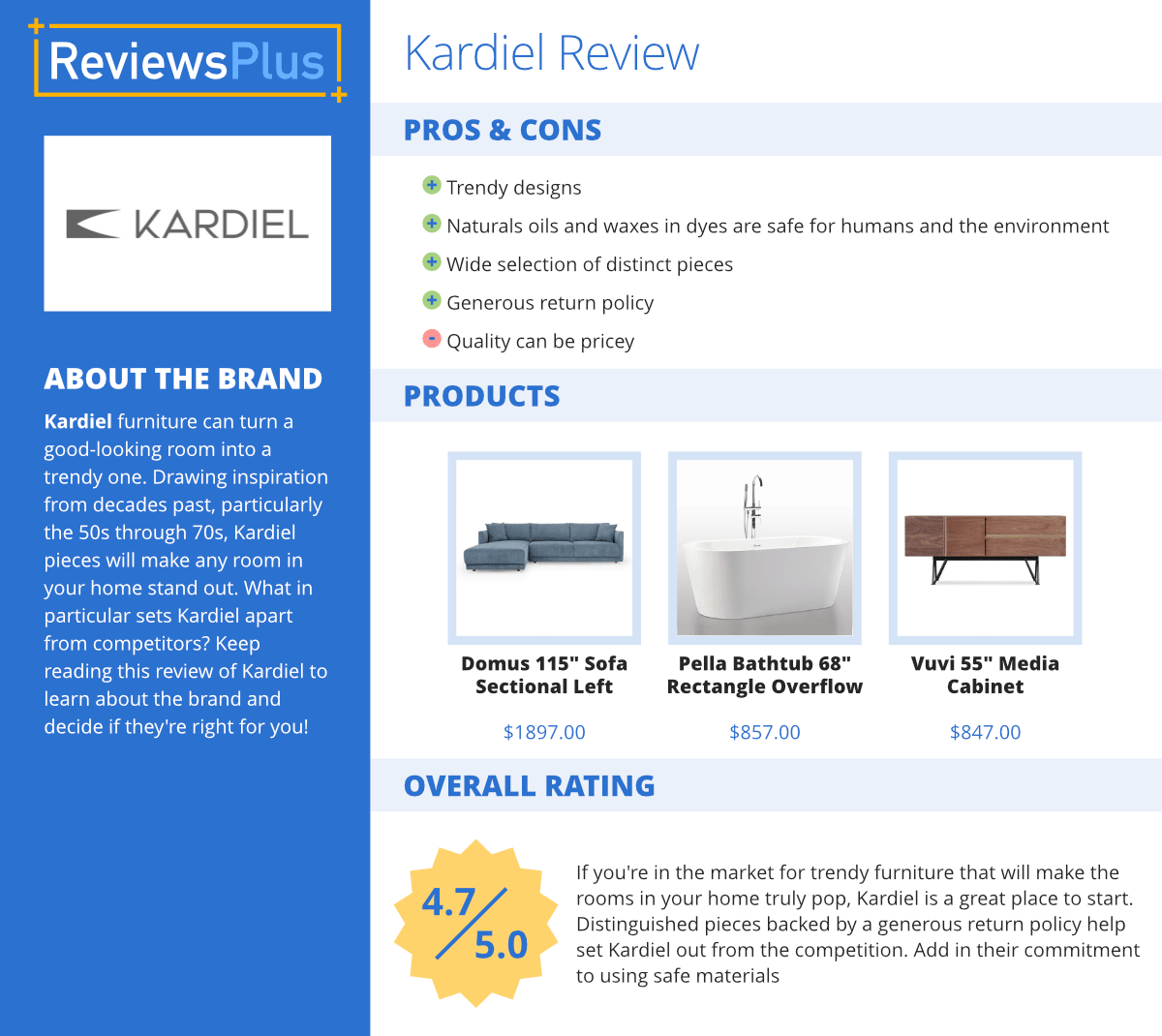 Overall Kardiel Review - 4.7/5
If you're in the market for trendy furniture that will make the rooms in your home truly pop, Kardiel is a great place to start. Distinguished pieces backed by a generous return policy help set Kardiel out from the competition. Add in their commitment to using safe materials