Smoking and vaping are unhealthy habits. That's no secret. Both can have potentially negative health effects for those who partake regularly. However, what if you could enjoy the sensations of vaping without having to worry about its negative side effects?
Inhale Health was created to make this possible. Keep reading this Inhale Health review to learn more about these vapes that were designed to be healthier than traditional methods.

Inhale Health Review
What Sets Inhale Health Apart?
Inhale Health is a true innovator in the vaping industry. Inhale Health creates nicotine and tobacco-free vape products, which customers can smoke without feeling guilty. In addition to being nicotine and tobacco-free, Inhale Health products don't include Diacetyl, which is thought to cause Popcorn Lung in heavy vape users. However, Inhale Health doesn't stop there.
They've also managed to turn vaping into an activity that's meant to actually be healthy for users. Inhale Health sells mixtures that provide a boost of vitamin B12, caffeine, or melatonin in each drag.
Inhale Health stands apart from the competition in several key ways. First, their creations are lab-tested to allow for more rapid uptake of key nutrients. When you use an Inhale Health vape, the healthy substances you breathe in will be sent into your bloodstream rapidly. This makes using an Inhale Health vape one of the fastest ways to get those nutrients working in your body.
Another distinguishing feature of Inhale Health is the value they provide. Each disposable pen you purchase from them will last for 300 breaths. For a typical user, that equates to about a month's worth of product. Even better, the cost of purchasing a new pen is generally only about $20. If you've been smoking cigarettes or standard vaping products, you could save a significant amount of money each month by switching to Inhale Health.
Inhale Health has also created a handy subscription option for customers who really enjoy their products. You can sign up to get your favorite pen shipped to you monthly and save 5% on your first order. After that, you'll receive a 15% discount on every subsequent delivery. It's another way Inhale Health is making vaping both less harmful and more affordable.
Inhale Health Company Info
Inhale Health is a biotech company that's based out of Los Angeles, California. It was founded by Daniel Wolf and Mario Danek, who wanted to lead the innovation, design, and production of inhalable products that advance health. Today, the company is making healthy inhalable products easier to purchase than ever.
One important part of this is the Inhale Health reward program. You can earn 10% off coupons, $20 off coupons, and $40 off coupons by getting points from completing various tasks. For instance, you'll earn reward points by following Inhale Health on social media, placing an order, or celebrating your birthday.

When you do place an order, the company typically ships it within 1-2 business days. That means your order will likely be delivered to your doorstep within 3-5 business days from when you placed it. Inhale Health does offer refunds, but only for unopened products. If you successfully get a refund, it could take 5 business days to see it in your account.
Inhale Health FAQs
Is Inhale Health safe?
Compared to most vaping options and smoking tobacco, Inhale Health is safer. Inhale Health products do not include many of the harmful products that cause health problems found in traditional methods.
How do Inhale Health products work?
Inhale Health products work by transitioning liquid formulas full of nutrients into what's called bioactive aerosols, which can be inhaled through vaping devices.
Can Inhale Health products be used by people under 18?
No, at this time you must be over the age of 18 to purchase an Inhale Health vaping device. The company's products fall under the same legal requirements as cigarettes and other smoking devices do, even though they're nicotine and tobacco-free.
Does Inhale Health offer refunds?
Inhale Health does offer refunds, but only for unopened products.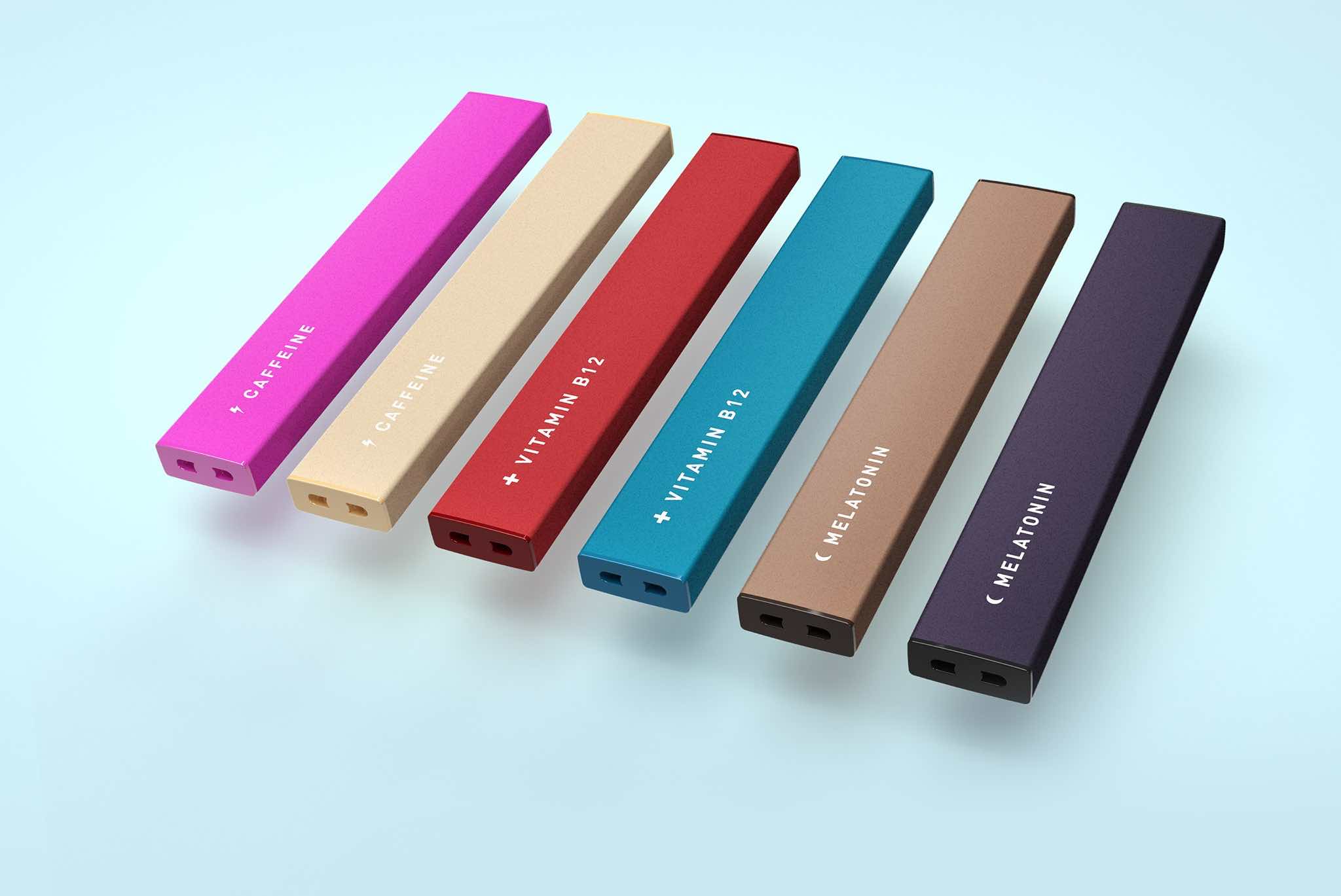 How long do Inhale Health products take to ship?
Your purchase from Inhale Health will be shipped to you within 1-2 business days from when you purchased it. In total, your product should arrive to you within 3-5 business days from the date you placed it.
Where are Inhale Health products manufactured?
Inhale Health proudly manufactures its products in the United States.
Inhale Health Pros and Cons
Pros
Affordable products

Healthier replacement to smoking

Long-lasting vape pens

Subscriptions help customers save money

Vegan-friendly
Cons
Limited selection of flavors

Refunds only available for unopened products
Overall Inhale Health Review - 4.5/5
If you've been searching for a better smoking alternative, then Inhale Health could be just what you need. The company's nutrient-infused disposable vape pens are a smart way to satisfy your cravings while taking better care of your health. Their prices are very affordable considering that each $20 pen should last an average customer about a month.
That being said, Inhale Health isn't perfect. They could do better by expanding the number of flavors they offer. For example, if you wanted to purchase their B12 pen at the time of this writing, you would only be able to find it in "Super Fruit" and "Strawberry Fields". Given the fact that most vaping companies provide dozens of flavors for customers to choose from, this is a weakness for Inhale Health.

Still, everything else about the company is solid. Inhale Health provides customers with a guilt-free smoking replacement at an affordable price. They also ship orders to consumers quickly and have subscription and rewards programs that can save you money.