Nothing instills confidence quite like having a healthy, white smile. Today, there is no shortage of products that claim to help users brighten teeth without having to visit a dentist. In this review, we'll take a look at HiSmile, one of the fastest-growing and most popular methods for whitening teeth available today.
HiSmile offers a wide range of products that all assist in maintaining a healthy-looking smile. Let's get into what sets HiSmile apart from competitors before looking at the products they offer how and how HiSmile teeth whitening works!
HiSmile Teeth Whitening Review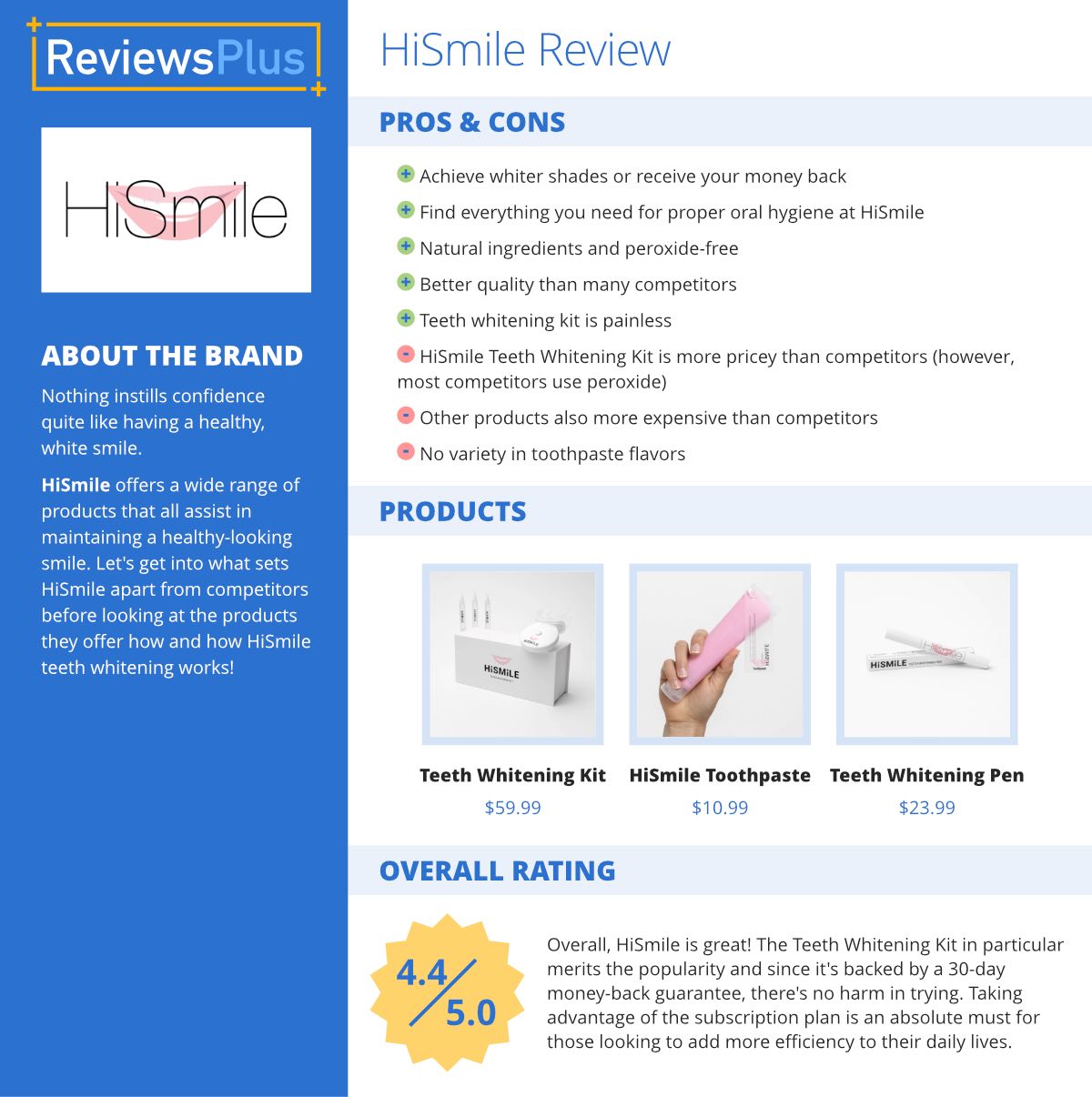 What Sets HiSmile Apart
HiSmile was founded in 2014 and now offers customers a handful of products that can be used as part of a regular oral hygiene routine. One of the main factors that sets HiSmile oral hygiene products apart from many competitors is the commitment to using pain-free ingredients. Many whiteners can irritate when using however, the peroxide-free formula used in HiSmile products is far less irritating. Instead of peroxide, HiSmile uses sodium bicarbonate (baking soda) and other vegan ingredients to perform the teeth whitening process.
HiSmile backs their products with a 30-day money-back guarantee. Customers who don't notice their teeth whiten by at least two shades are entitled to their money back. Requesting a refund is simple and the full details can be found here. Essentially, you will need to provide before and after smile photos along with photos of the used product to be considered for a refund.
For customers who want to make life a little easier, HiSmile offers a subscription plan which can include any of the products they sell. This makes it easy to stay in-stock on items like toothpaste and whitening kit gel refills, for example.

HiSmile vs. Competitors
Whitening teeth with HiSmile is slightly more expensive compared to many competitors. For the main LED teeth whitening kit, HiSmile charges $59.99. Similar kits can be found from competitors for as low as $20 and up to $59. High end LED teeth whitening kits are available for over $100.

Other HiSmile products are also more pricey than competitors. Toothpaste, for example, costs $10.99 for a single tube of the HiSmile Toothpaste, whereas a 3-pack of a major brand like Tom's or Crest can easily be found for less than $10.

HiSmile Products and Pricing
HiSmile carries several products in addition to their popular teeth whitening kit. Here are the products you will find when shopping at HiSmile online. Scroll below for more information about each. All prices are USD.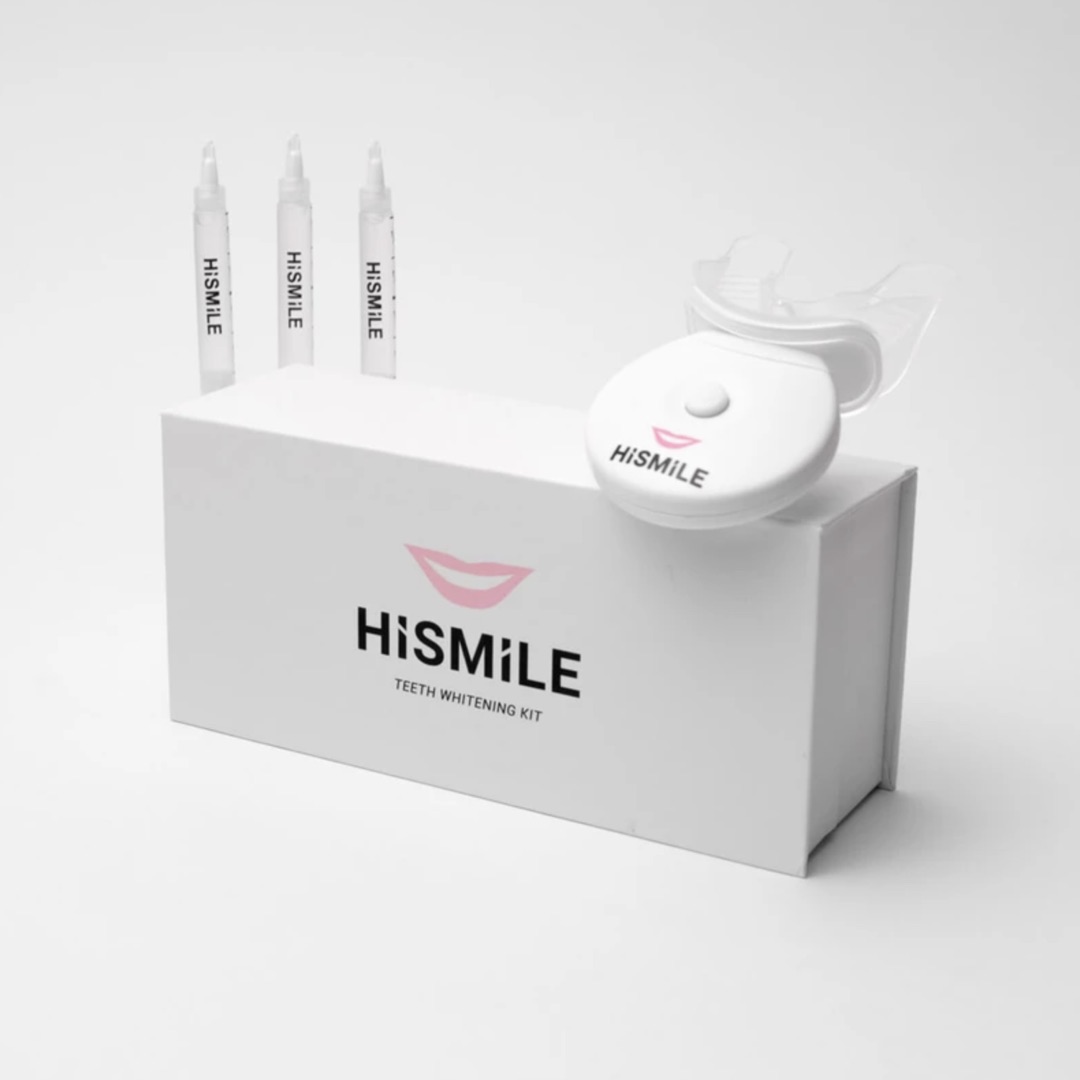 Teeth Whitening Kit $59.99

The HiSmile teeth whitening kit is the flagship product and one of the most popular teeth whiteners on the market. HiSmile uses LEDs and a sodium bicarbonate formula to perform the whitening. HiSmile claims you'll see whiter teeth after 6 applications of 10 minutes each. If not, they guarantee your money back! You can pay for teeth whitening HiSmile kits in installments of $14.99 with Afterpay.
Here is the simple process of using the kit:
Apply 25% of the provided gel to the top of the mouthguard and another 25% to the bottom.
Put the mouthguard in and switch the LED on. The self-timer will turn the light off after 10 minutes and a beep will sound.
Finally, rinse the mouthguard and your mouth.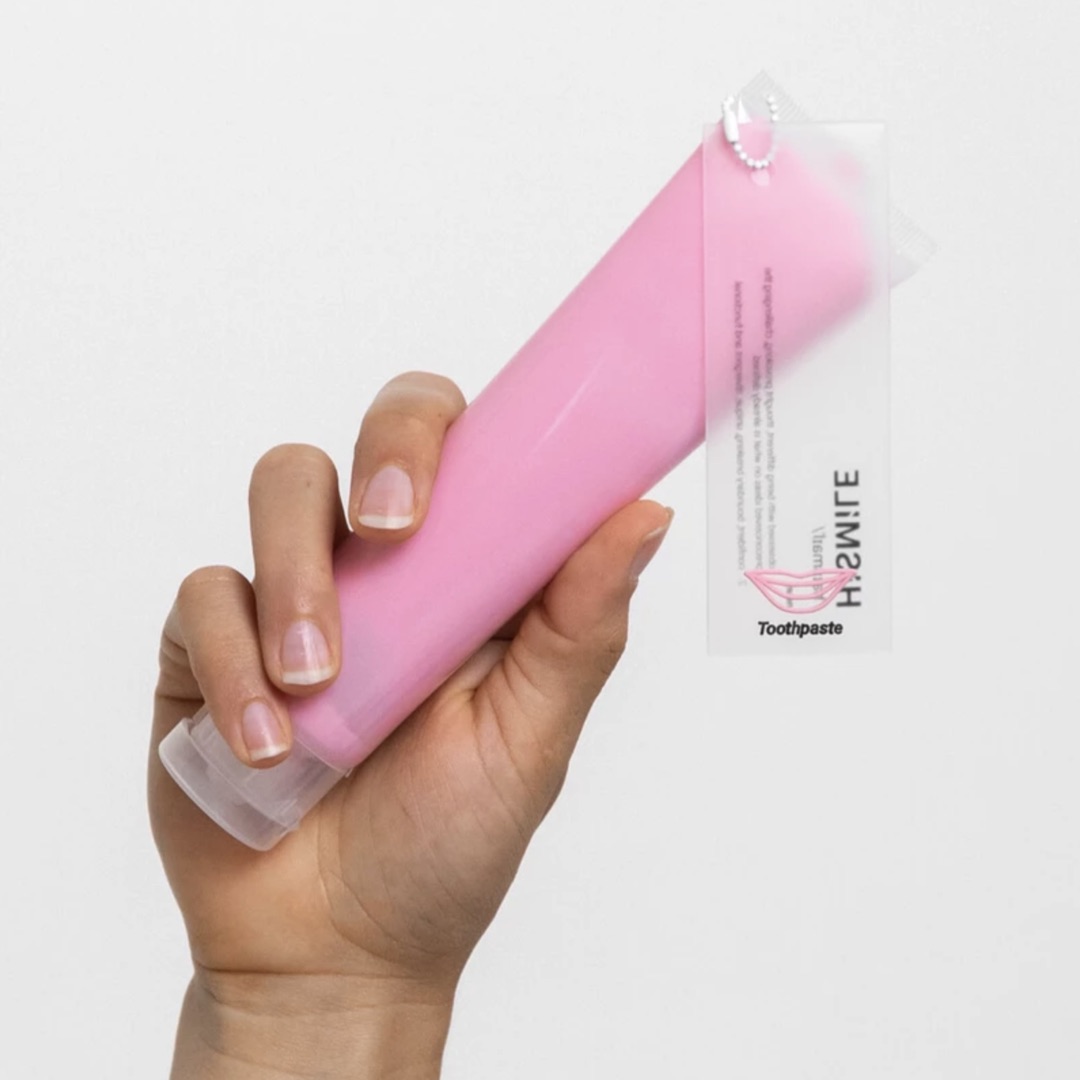 HiSmile Toothpaste $10.99

Packed with only natural ingredients, the HiSmile Toothpaste is spearmint flavored and designed for stain prevention and removal, anti-cavity, sensitivity and oral health. Some of the ingredients in the toothpaste include tea tree oil, clove oil, aloe vera and spearmint oil. Similar to other HiSmile products, it utilizes sodium bicarbonate instead of peroxide.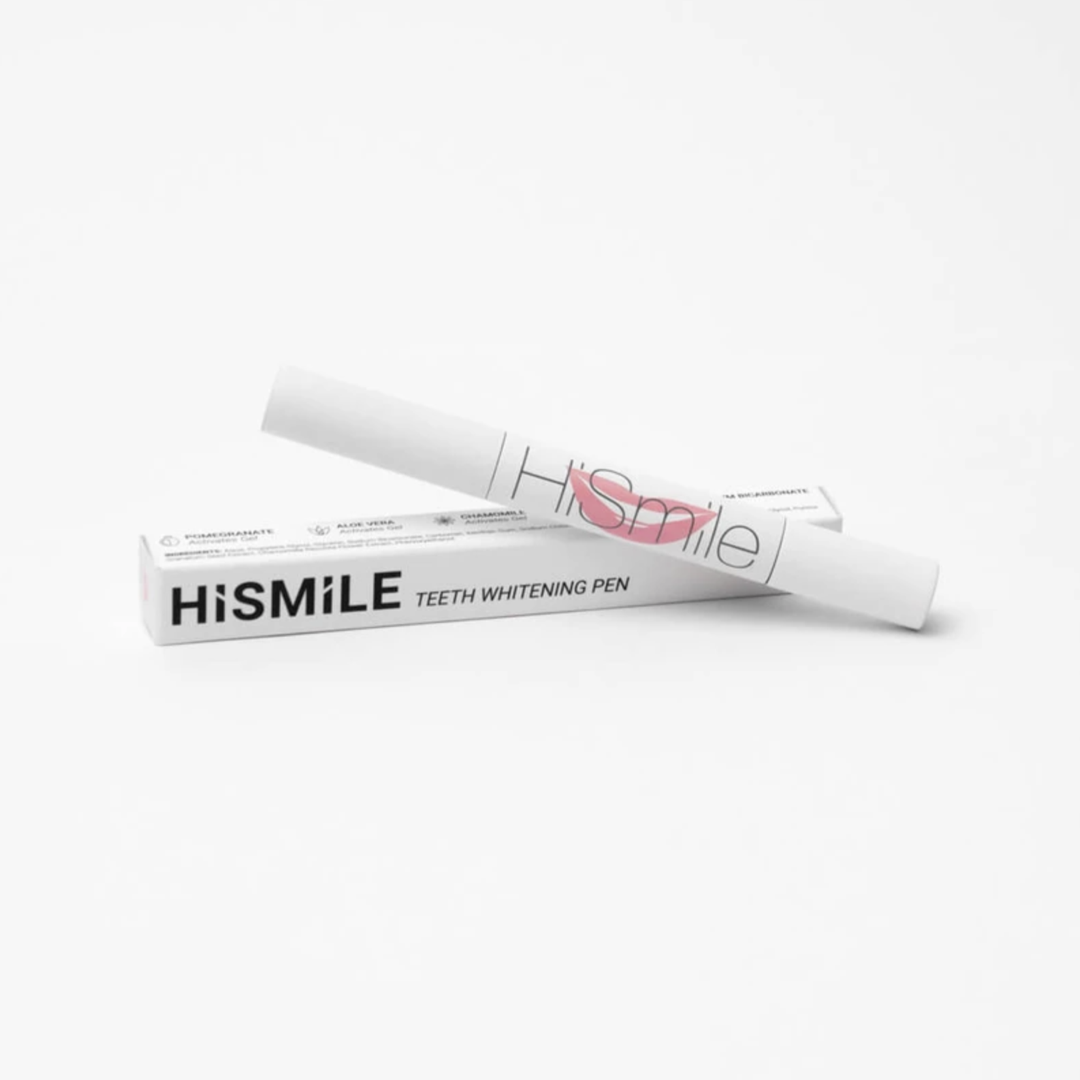 Teeth Whitening Pen $23.99

For quick, on-the-go oral care, try out the HiSmile Teeth Whitening Pen. It's a 1-minute whitening treatment that comes in a small, pocket-sized tube. This pen is great for removing coffee or tea stains and includes just two main ingredients: sodium bicarbonate and sodium chloride. Just twist the pen, apply the gel and then rinse your mouth for a quick clean.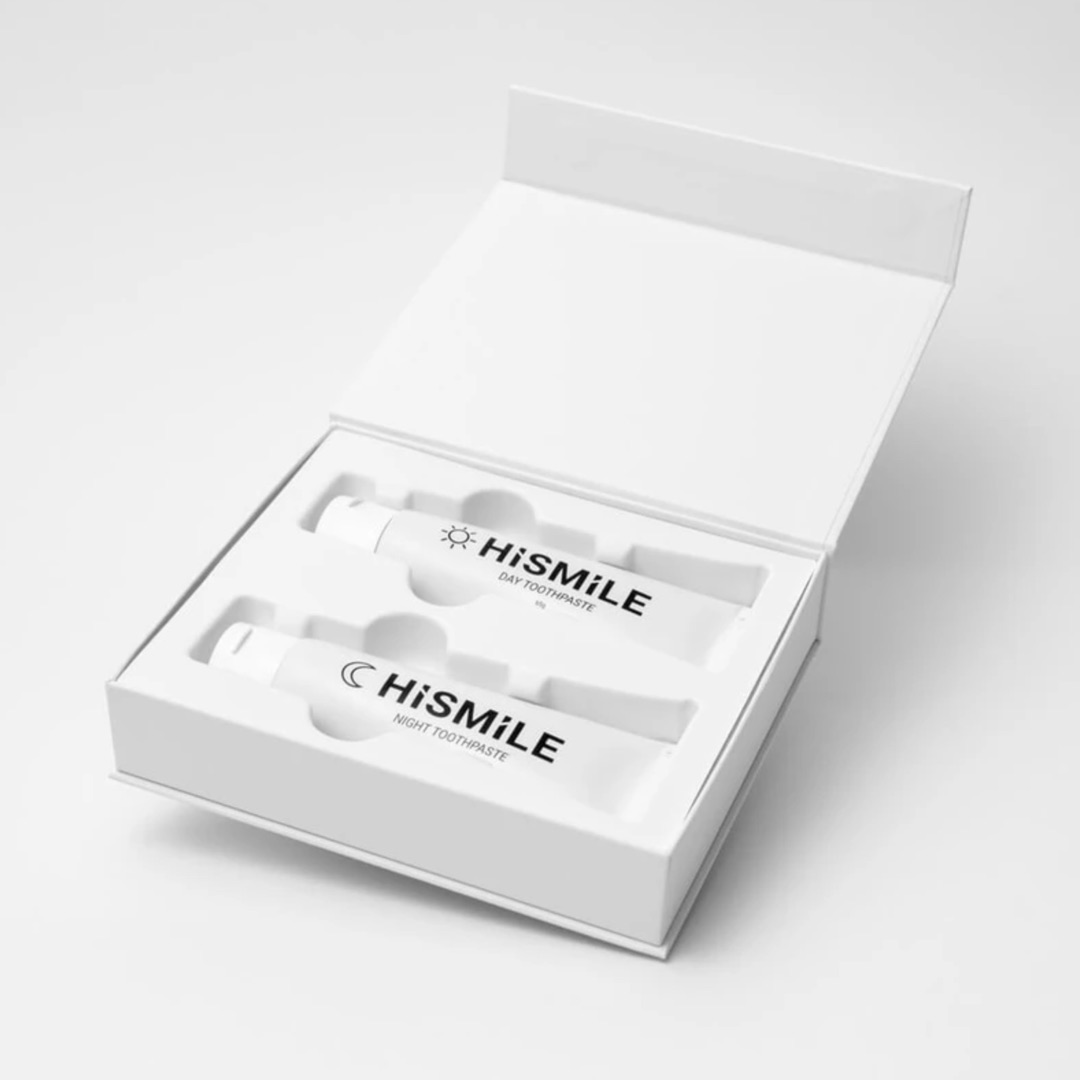 Day and Night Toothpaste $11.99

According to HiSmile, brushing at the start of the day and at the end of the night should be treated as distinct actions. This toothpaste combo caters to the most particular of oral hygienists. The Day Toothpaste helps keep stains off your teeth while the Night Toothpaste is formulated to remove stains and whiten your teeth during sleep. Microshield wax is a key ingredient in the Day Toothpaste and activated charcoal can be found in the Night Toothpaste.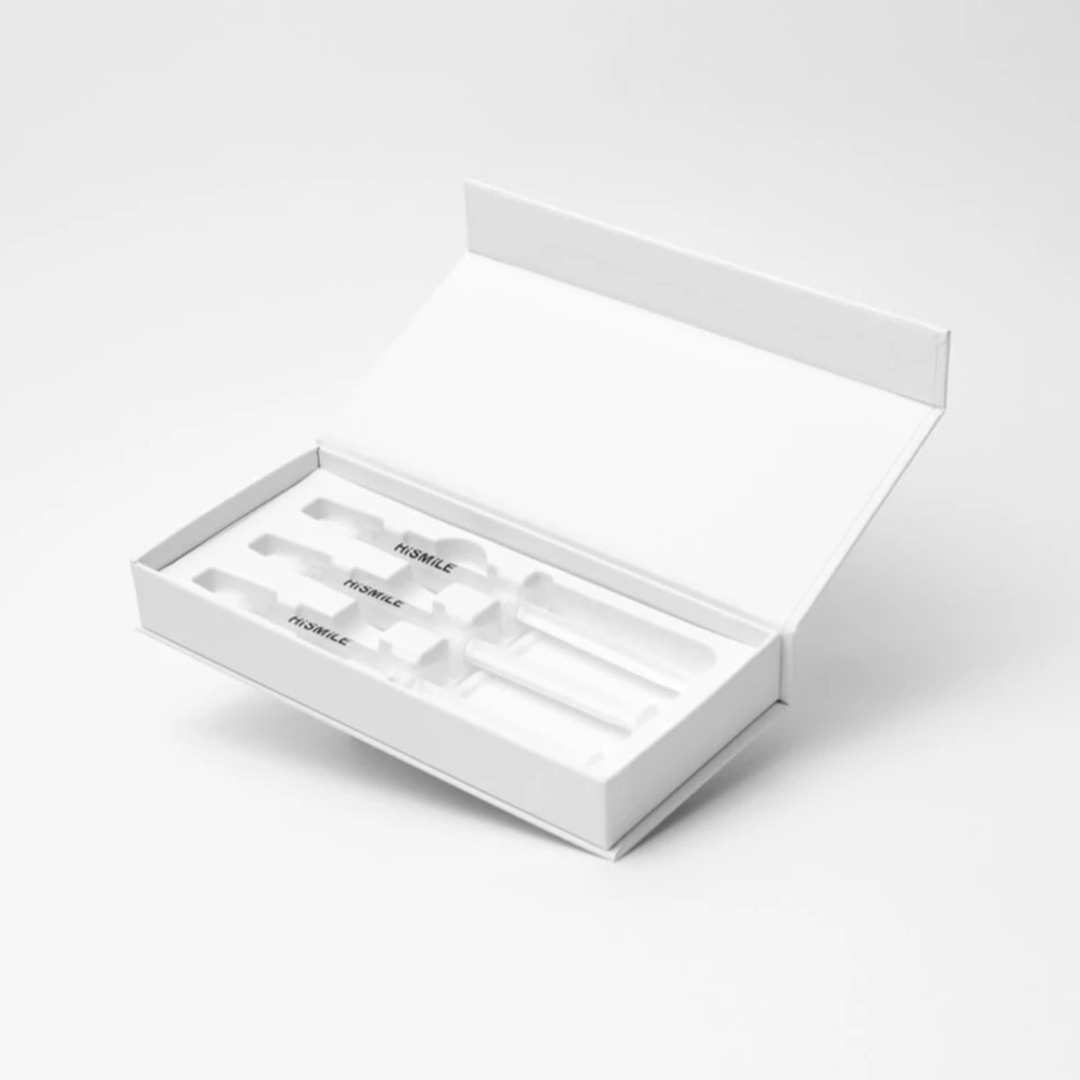 Gel Refills $23.99

Gel refills are available separately for the HiSmile Teeth Whitening Kit. Add these to your subscription plan to ensure a perpetually bright smile!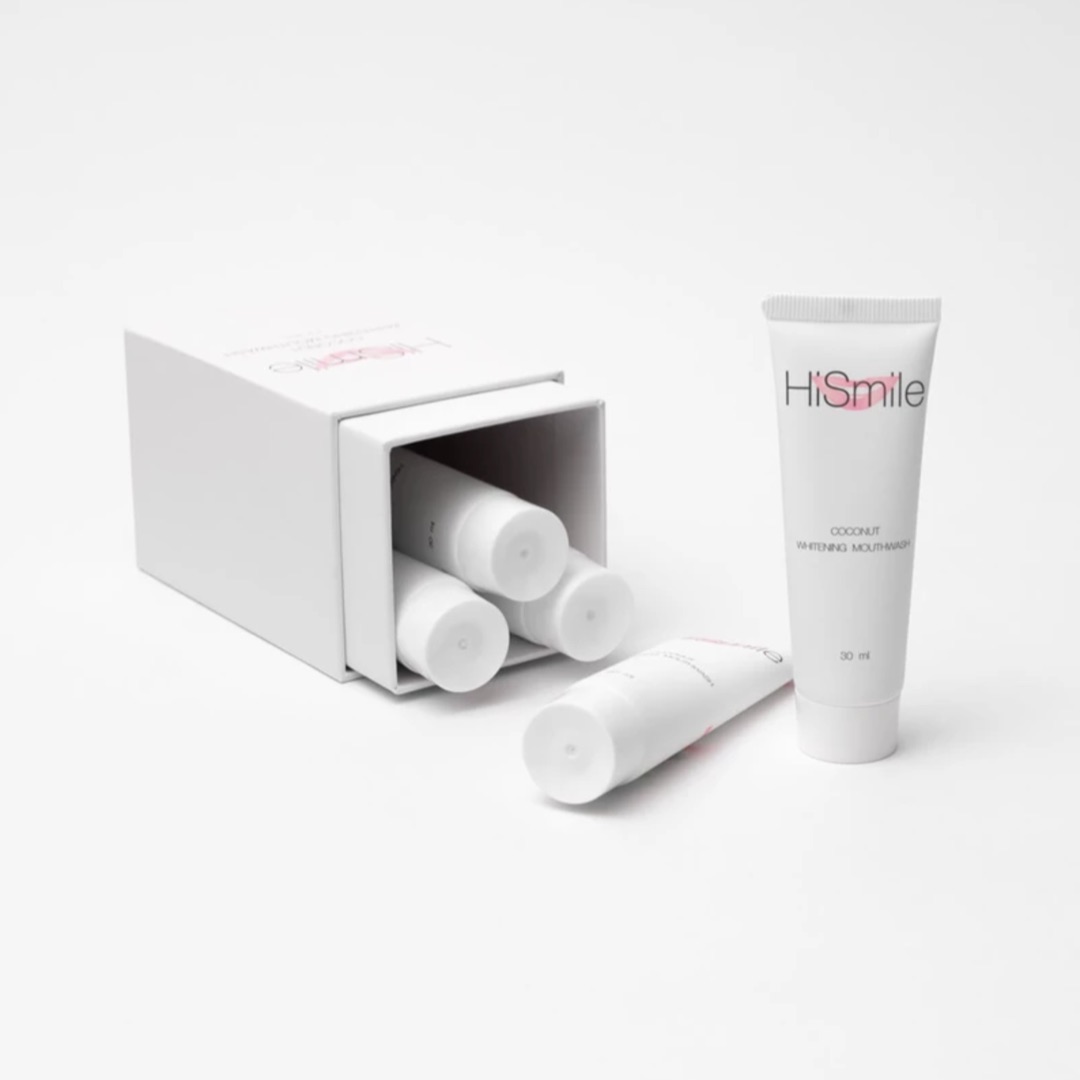 Coconut Mouthwash $12.99

The sodium bicarbonate-based mouthwash from HiSmile is a tasty and health-promoting item essential for any bathroom cabinet. Use it to whiten teeth, maintain healthy gums and eliminate unsavory breath.
The entire HiSmile product selection can be added to a subscription plan. These plans are highly flexible, allowing you to pause or cancel at any time, and makes life a bit easier by delivering your oral hygiene needs right to your door. Plus, shipping as always free.
**Saving at HiSmile**
There are a couple of ways to save at HiSmile. First, all orders over $69 ship for free. This is great if you want to purchase the HiSmile Teeth Whitening Kit ($59.99) and another item like the HiSmile Toothpaste ($10.99). You can also find HiSmile coupon codes available for use at checkout. At the time of this writing, we have a HiSmile coupon for 30% off when you subscribe!

Is HiSmile Teeth Whitening legit?
Results may vary, but the majority of customer reviews we found were a resounding "yes"! Most customers report seeing a difference in teeth whiteness within just a few days of use. Peroxide-based formulas may provide a better result however they cause far more irritation than HiSmile.
There are occasions where customers did not notice results from HiSmile Teeth Whitening. In these cases, HiSmile provides a full refund. To claim a refund, you'll need before and after photos of your smile, plus photos of the used packaging. The more photo evidence, the more likely it is you'll receive your refund!
HiSmile Pros and Cons
Pros
Achieve whiter shades or receive your money back

Find everything you need for proper oral hygiene

Natural ingredients and peroxide-free

Better quality than many competitors

Teeth whitening kit is painless
Cons
HiSmile Teeth Whitening Kit is more pricey than most competitors

Hydrogen peroxide-based formulas may be more effective

Other products also more expensive than competitors

No variety in toothpaste flavors

Overall Teeth Whitening HiSmile Review - 4.4/5
Overall, HiSmile is great! The Teeth Whitening Kit in particular merits the popularity and since it's backed by a 30-day money-back guarantee, there's no harm in trying. Taking advantage of the subscription plan is an absolute must for those looking to add more efficiency to their daily lives.