Hello Bello diapers were created with a single goal in mind: to provide everyone the opportunity to have high quality, premium diapers, not just those who can afford it. Hello Bello is a one-stop-shop for parents looking to raise a healthy and nurtured baby. With diapers, vitamins, apparel and more available through the Hello Bello online store, parents can purchase many of the things they need to raise a baby in one place. But is it worth it?
Keep reading this Hello Bello review to find out what sets the company apart and if they're worth considering for your next purchase!

What Sets Hello Bello Apart
Hello Bello is the creation of parents and movie stars Kristen Bell and Dax Shepard. A main feature that helps Hello Bello stand apart from other brands is that all products feature an ingredient list, even when it's not required. In fact, Hello Bello takes great pride in their ingredients, focusing on those that are safe for babies and the planet as well. They even provide a list of ingredients that are commonly used in the industry but are specifically not used by Hello Bello due to their potentially negative side effects.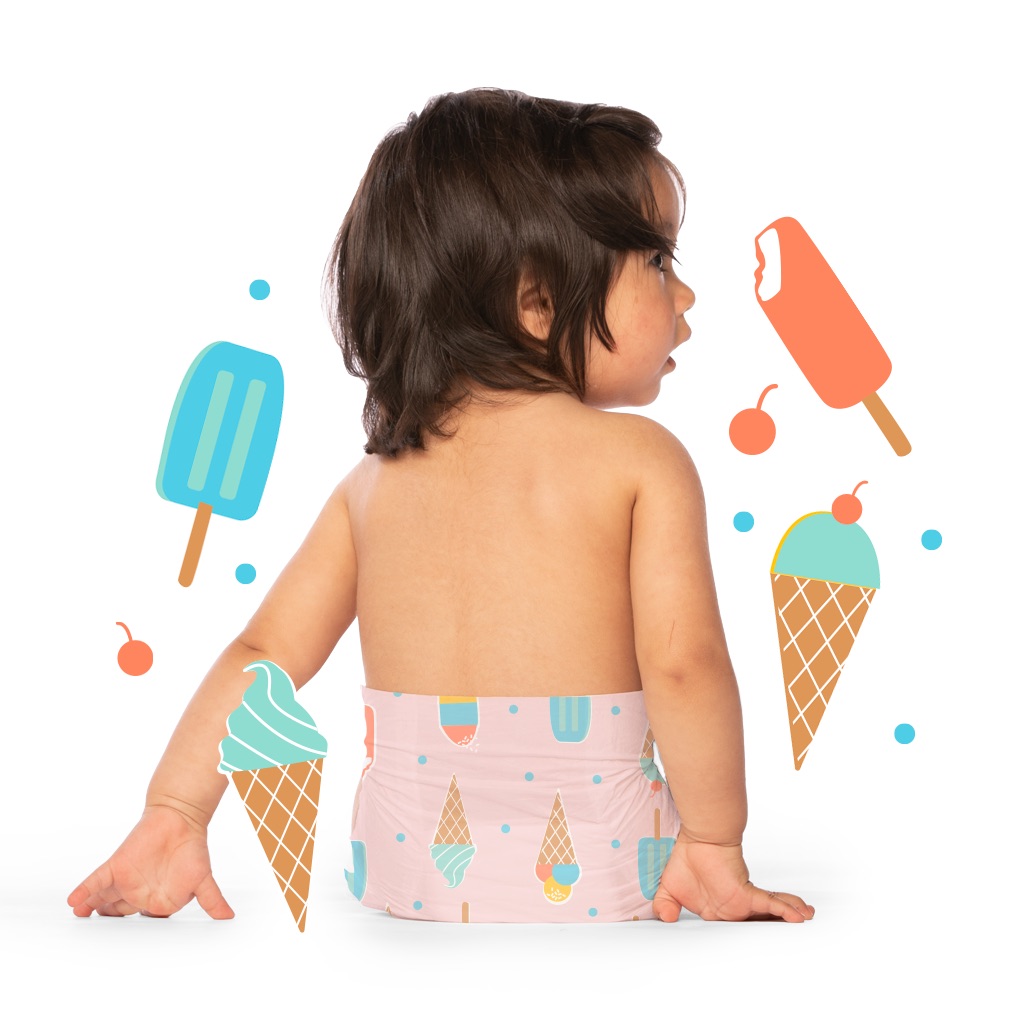 In addition to diapers, Hello Bello provides parents a wide variety of other products essential to raising a healthy baby. All baby products are plant-based and the diapers all come with fun patterns for a stylish baby! Here are the products you'll find at Hello Bello:


Hello Bello is able to offer high quality ingredients at affordable prices through a partnership with Walmart. So in addition to the Hello Bello website, Hello Bello diapers can also be purchased at your local Walmart. Feel-good, eco-friendly products for babies and kids don't have to cost a fortune.
All products from Hello Bello are backed by a 100% satisfaction guarantee. If you have a problem with your order, contact customer service and they will help right the situation. The Hello Bello return policy allows unopened items to be returned for up to one year of the shipping date.
Hello Bello Pros and Cons
PROS
High level of transparency from company about all products and ingredients
High quality ingredients at affordable prices
Return unopened items for up to a year
Wide product offering
CONS
Currently no international shipping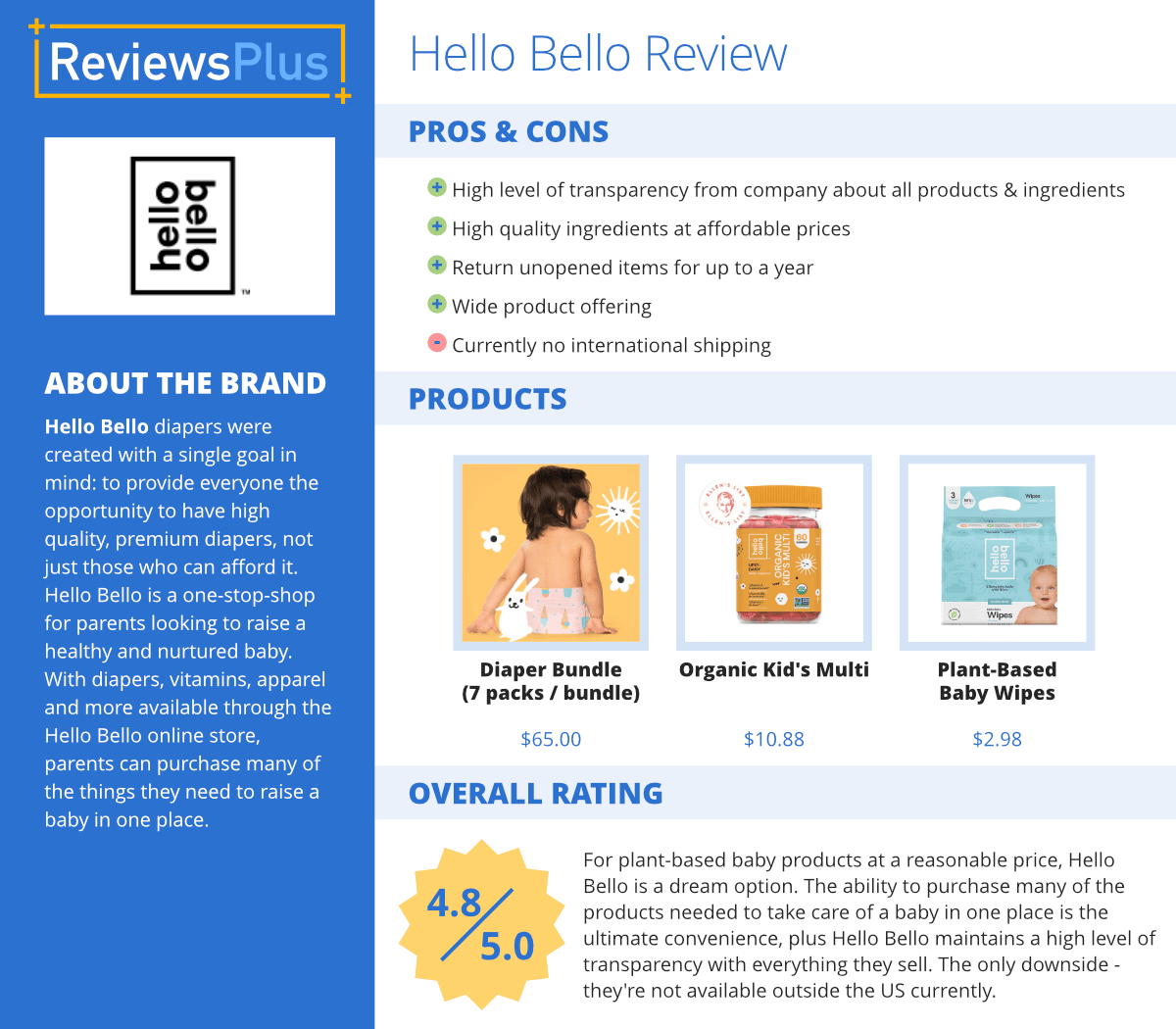 Overall Hello Bello Review - 4.8/5
For plant-based baby products at a reasonable price, Hello Bello is a dream option. The ability to purchase many of the products needed to take care of a baby in one place is the ultimate convenience, plus Hello Bello maintains a high level of transparency with everything they sell. The only downside - they're not available outside the US currently.