At Grunt Style, the belief is that what you wear is more than a necessity, it's an attitude! Grunt Style is a lifestyle brand that produces high-quality apparel that is all wrapped up in the American spirit. This company is known for its signature patriotic and military-influenced products that are sported by patriots from coast to coast.
Grunt Style's slogan is "Pride in self, in military, and country" and their products all encompass this saying. What makes Grunt Style stand out as a lifestyle company? This Grunt Style review will provide more context on this American fashion brand.
Review of Grunt Style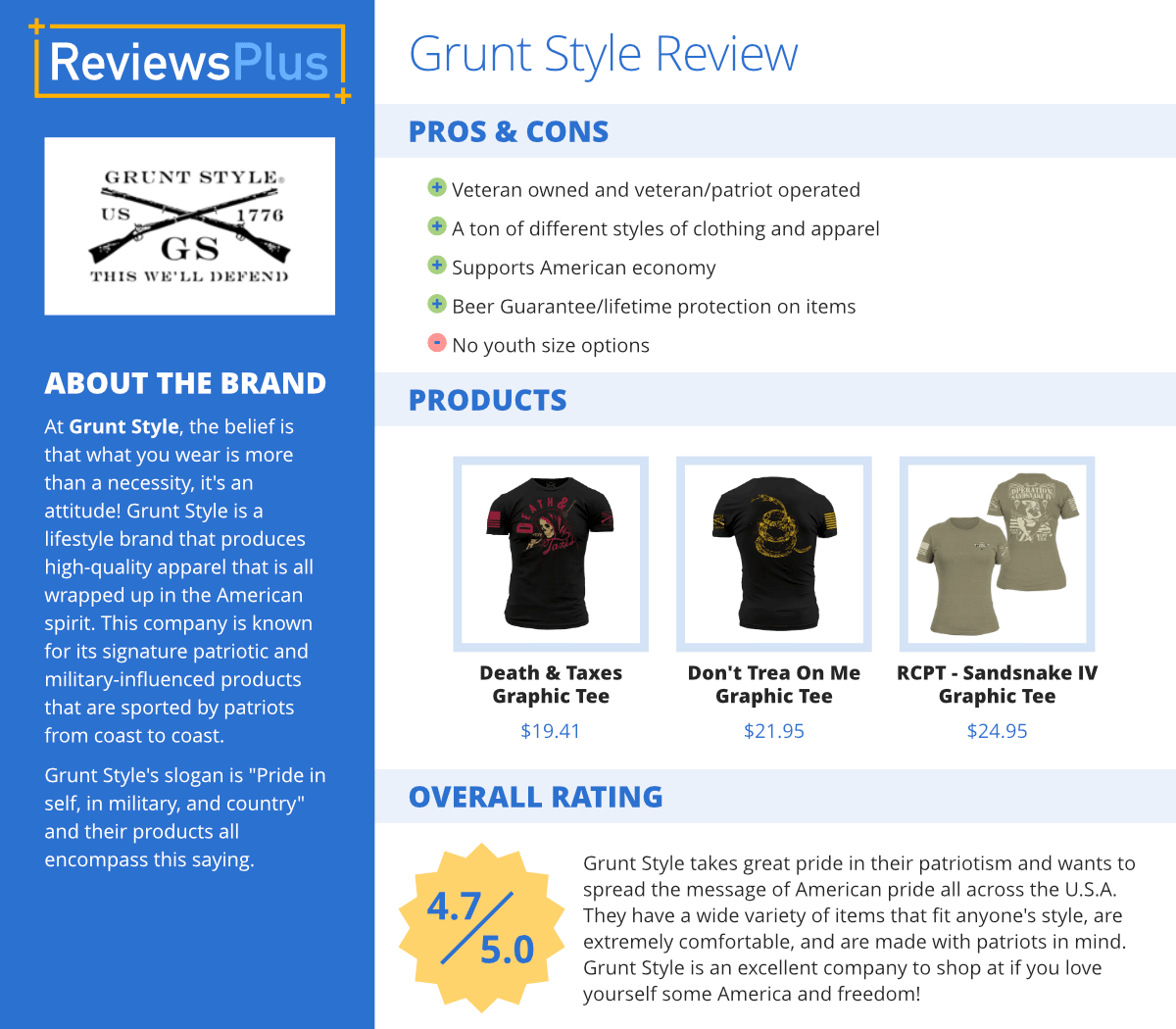 What Sets Grunt Style Apart
Grunt Style has carved out a niche as apparel for current and former military and American patriots. What sets Grunt Style apart is this dedication to recognizing the men and women who fight for America through various prints and clothing designs. You'll find a specific focus on American patriotism and casual clothing for men and women when you shop the collection at Grunt Style.

Grunt Style Vs. Competitors
Nine Line Apparel is another Veteran-owned and operated company that sells related products. Both companies have a strong focus on American pride, but how do they compare?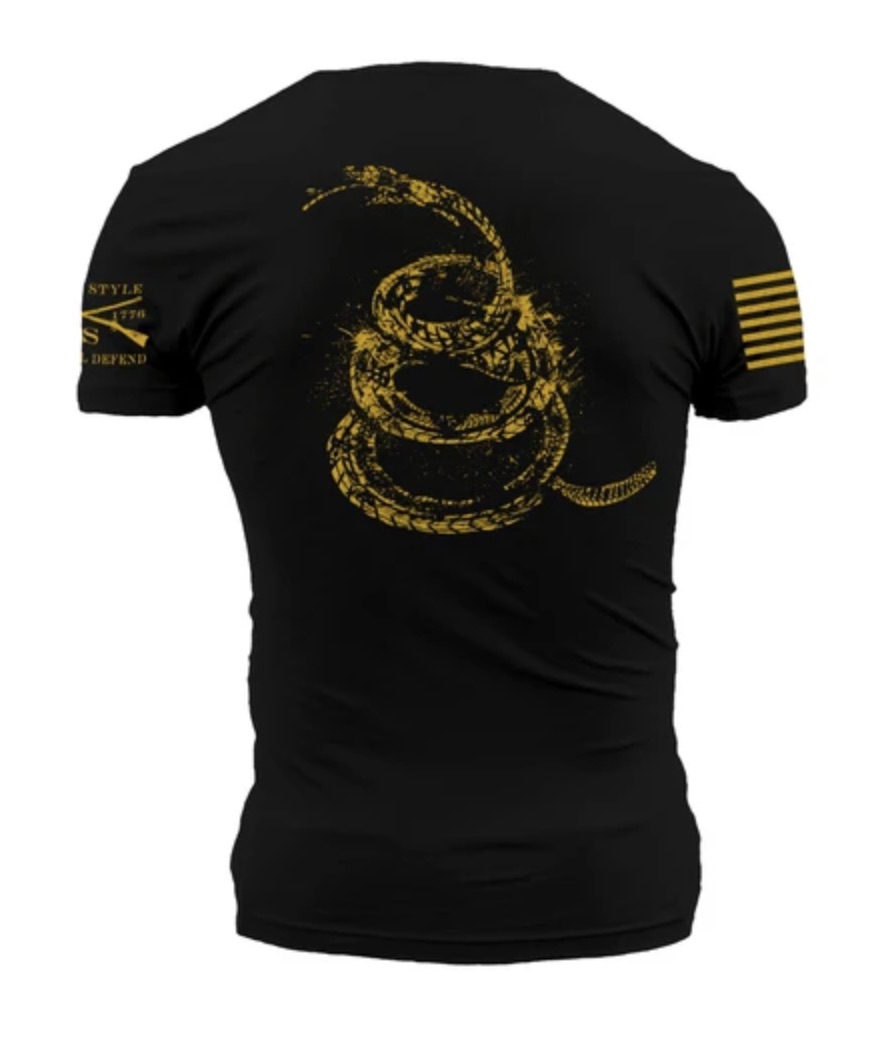 Grunt Style has a wide variety of graphic tees and this Don't Tread on Me tee is among the most popular. Made of 100% combed ring-spun cotton, this Illinois-manufactured shirt is stylish and extremely comfortable. The biggest perk? Grunt Style has something called the "Beer Guarantee" which entitles you to a free replacement item on any damaged product for life. They even encourage you to share your story of how your item got damaged!
Nine Line has a very similar t-shirt to Grunt Style which comes in a few different colors. Their t-shirt is 100% brushed poly and designed to stretch for athletic wear. This shirt is manufactured in Savannah, Georgia.
These two popular t-shirt designs are an absolute staple for any patriot, however, Grunt Style comes at a bit of a cheaper cost than Nine Line's similar shirt. Nine Line Apparel does offer a few more colors of this shirt.
Grunt Style FAQs
1. Are Grunt Style products manufactured in the U.S.A.?
To truly maintain integrity as a patriotic veteran-operated company, Grunt Style uses 100% American cotton on all shirts and some of their shirts are made in the U.S., but not all. However, all are assembled in the Americas and designed, printed, and packaged in the Chicago headquarters by veterans and patriots.

2. What types of products does Grunt Style sell?
Grunt Style sells men and women's clothing and accessories, flags, drinkware, pet products, and other miscellaneous gear.
3. What branches of the military and companies does Grunt Style partner with?
Grunt Style partners with the USMC, Navy, Army, RealTree, Merica Bourbon, Mammoth, GS Limited, and RCPT.
Grunt Style Pros and Cons
-PROS-
Veteran owned and veteran/patriot operated
A ton of different styles of clothing and apparel
Supports American economy
Beer Guarantee/lifetime protection on items
-CONS-

Overall Grunt Style Review - 4.7/5
Grunt Style takes great pride in their patriotism and wants to spread the message of American pride all across the U.S.A. They have a wide variety of items that fit anyone's style, are extremely comfortable, and are made with patriots in mind. Grunt Style is an excellent company to shop at if you love yourself some America and freedom!