Grassland Beef is an online meat delivery service that's part of US Wellness Meats. It was founded in 2000 by a group of farmers in small-town Missouri. The company delivers a wide variety of reasonably-priced meat products directly to homes across the country.
Grassland Beef pride themselves on selling the best meat concerning taste, tenderness, and health benefits. They raise their cattle humanely and sustainably. Keep reading this review of Grassland Beef to get a closer look at this online meat delivery service.

Grassland Beef Review
How does Grassland Beef work?
Grassland Beef operates like many other online meat delivery services. To purchase from them, simply visit their website, browse their offerings, and select the products you want. After completing a short checkout process, your food will be delivered within 24-48 hours. Grassland Beef provides an easy way to serve your family high-quality beef, poultry, and sustainable seafood.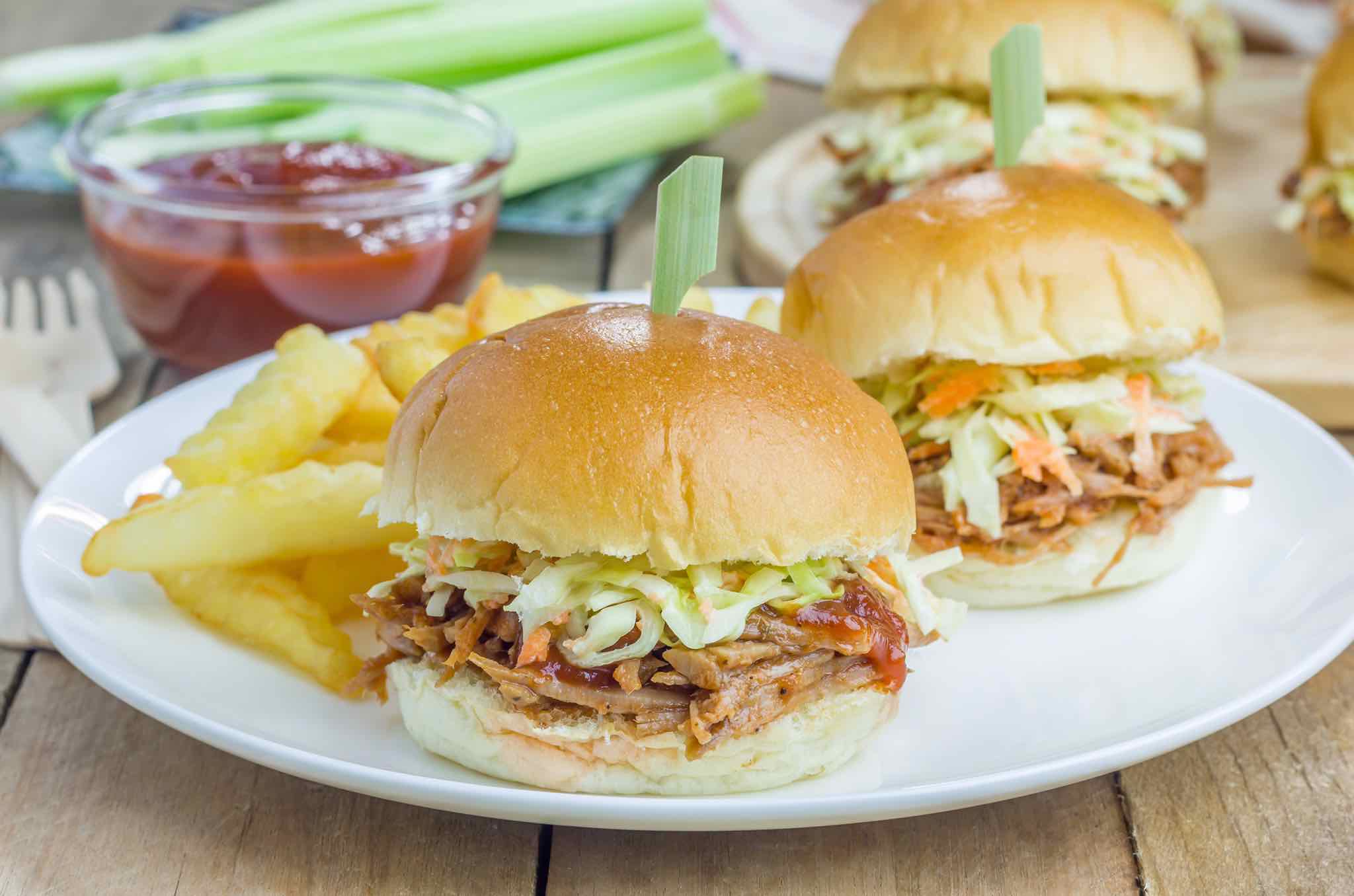 With so many different options for meat delivery now, it can be difficult to assess which company to order from. Grassland Beef stands out from the competition in several ways that could make it the perfect delivery service for you.
First, the company raises its animals in a way that is both good for you and the planet. Their cattle are brought up on a completely grass-fed diet. They're also allowed to free-range graze for the bulk of their lives. This conforms to how the animals naturally sustained themselves for centuries. The process produces tender and tasty meat that doesn't have the excess fat of animals fed with grain in confinement.
Additionally, Grassland Beef has a wide selection that includes rare and exotic meat products, which can be difficult to find elsewhere. For example, you'll find products from elk, rabbit, bison, and goats. These products are priced affordably and available in different quantities so that you can try them without breaking your budget.

The company even features products designed specifically for those on specialty diets like Keto or Paleo. These offerings make Grassland Beef an excellent option for consumers with both adventurous and traditional pallets.
What Does Grassland Beef Sell?
Grassland Beef sells virtually everything you would expect from a full-service meat delivery company. This includes offerings like:
What sets Grassland Beef apart is their commitment to offering more than what you would expect to find from the average supplier. This is a list that includes products like:
| | | |
| --- | --- | --- |
| Ribeye Steak | Lamb Loin Chop | Bison Chorizo Sausage |
| Pork Chops | Alaskan Sablefish | Chicken Breasts |
However, there is one area where Grassland Beef's offerings are lacking. The company doesn't sell any bundled products or subscription boxes. They make up for that by providing low-priced products in various counts. This enables you to build your own subscription box of sorts.
Still, you won't be able to rely on getting a monthly shipment of your favorite products from Grassland Beef. Instead, you'll have to manually order each item when you want it. This could be a turn off for some consumers who are looking for companies that automate this process.
Grassland Beef Pricing
Grassland Beef's pricing model is one of the company's strengths. They offer products like their New York Strip Steaks and Ribeyes in multiple counts. Ordering more than one of these products can lower the price you pay per steak. For example, Grassland Beef's Petite Ribeye Steak costs $15.49. However, if you order four, that price drops to $13.94. If you order eight, the price drops even further to $13.15. Grassland Beef incentivizes its customers to shop in bulk in this way.
Across the board, Grassland Beef's products are priced reasonably enough to fit into most budgets. Check out this table to see prices for some of the company's most popular products.
| PRODUCT | SIZE | COST |
| --- | --- | --- |
| Large New York Strip Steak | 14oz | $25.49 |
| Petite Ribeye Steak | 8oz | $15.49 |
| Beef Tenderloin Filet Mignon | 3oz | $9.99 |
| Large Top Sirloin | 1.75lbs | $27.95 |
| Pasture-Raised Chicken Breasts | 1lb | $15.60 |
| Sugar-Free Pork Bacon Slices | 1.5lbs | $18.95 |
| Boneless Pork Chops | 4oz | $12.75 for 4 |
| Bison Chuck Roast | 3lbs | $42.95 |
| Wild Alaskan Sockeye Salmon Filet | 6oz | $16.49 |
Are Grassland Beef Animals Ethically Raised?
Grassland Beef raises its animals differently than the ones you purchase at a standard store. The company is committed to sustainable and humane farming practices. This means that every Grassland Beef cow is grass-fed on open-range farmland. The cows live almost exactly as they would have years ago before the advent of modern farming practices.
This produces meat that is both tender and healthy. Grassland Beef never gives any of its animals antibiotics or growth hormones. This means everything you order from the company is non-GMO. They simply don't need to introduce these things when their animals can live as they would naturally. Similarly, the company's land doesn't need any harmful pesticides or artificial irrigation systems. They promote biodiversity through the forward-thinking way they work the land.

The company's farms are all based in the Midwestern states of Missouri and Illinois. The farmers who founded Grassland Beef have been raising animals in the same way and the same place for generations. This longevity has led to a level of expertise that you won't find from the average meat delivery service. It's another factor that makes Grassland Beef an attractive vendor for your next purchase.
Grassland Beef Company Info
Grassland Beef is a meat delivery service built, owned, and operated by Midwestern farmers. The company has been in business since 2000 when a group of farmers saw a need for an alternative to the big-business cattle-raising practices that are harmful to us, the environment, and the animals.
With a wide selection of products, Grassland Beef offers something that everyone in the family can enjoy. They raise their animals ethically and operate their farms in ways that respect the environment. The retailer provides an excellent way to get the high-quality meats you want without having to visit a specialty butcher shop.
When you order from Grassland Beef, your products will be vacuum-sealed and placed in temperature-controlled packaging. Most grass-fed beef products from Grassland Beef are chilled but never frozen to ensure freshness. Most orders will ship the day after they've been placed and arrive within 24-48 hours from the shipping date.
Shipping from Grassland Beef is free for all orders. However, the company does charge a $9.50 handling fee per order. This charge goes directly to the workers who spend their days in chilled environments putting orders together. Additionally, it's important to note that Grassland Beef has an order minimum of seven pounds and $75. If your order satisfies those requirements, they'll ship it to anywhere in the U.S. -- from Tennessee to Kentucky to New Jersey.
Grassland Beef Pros and Cons
There are so many factors to consider when deciding where to purchase something online. Pros and cons lists are an easy way to learn the major benefits and drawbacks of ordering from a specific company. These lists for Grassland Beef should help you make a decision:
Pros
100% grass-fed beef

Large selection of traditional and exotic products

Free shipping

Ethically-raised animals

Family-owned and operated by Midwestern farmers
Cons
No subscription box offerings

$75 order minimum

Lacking in luxury options like Wagyu Beef, Japanese Wagyu, and Kobe
Overall Grassland Beef Review - 4/5
Grassland Beef brings something unique to the online meat delivery industry. The company uses farming practices that have been in their families for generations. They treat all of their animals humanely, support the environment with their production process, and offer many different products to choose from. Purchasing food from Grassland Beef is a smart way to feed your family something healthy, tasty, and new.
Still, no company is perfect and Grassland Beef isn't the exception to that rule. Although the retailer has a wide selection of products, many customers will still be disappointed to find zero subscription box offerings. Additionally, the company doesn't sell dry-aged beef, American wagyu, charcuterie, or other popular options that many of their competitors sell.

Grassland Beef's products are neither USDA prime or organic certified. They claim there's a good reason for this. USDA grades are generally based on marbling and the way Grassland Beef raises its animals creates tender meat without the need for marbling. They also note that they raise their animals following organic practices but didn't want to pay 3% of their annual revenue to earn the certification. Customers can decide for themselves whether those explanations are satisfactory. However, if you're looking for meat that's been certified by the USDA, you won't find it from Grassland Beef.
These are relatively minor criticisms for a company that does things the right way. Grassland Beef has virtually everything you want from an online meat vendor. They sell delicious ground beef, sirloin steaks, filet mignons, ribeyes, and more. They'll ship you ethically-sourced meat and related products for free within 24-48 from when you purchase them. The company provides the perfect way to stock up on the foods you love.