Religious faith is a very important aspect of many people's lives. As a Christian, an individual will place trust in God in several areas, but still may find they struggle with their mental health. The people at Faithful Counseling have established their service for those in the Christian community who wish to see a therapist.
Their online therapy program is designed with faith in mind. Faithful Counseling relies on licensed mental health professionals who are also practicing Christians. All of the professional counselors available are trained in the methods of traditional therapy.
There are many online therapy programs available all with their unique benefits. The online counseling available through Faithful Counseling is a popular option for those who wish to invite God into the conversation with a therapist. Learn more in this Faithful Counseling review!
Faithful Counseling Review
---
What Sets Faithful Counseling Apart from Competitors?
---
The combination of Biblical wisdom and clinical expertise makes Faithful Counseling one of the best online therapy programs for practicing Christians. They provide their own version of the trinity through being professionally licensed, spiritually informed, and readily accessible.
People with a variety of needs have found success through FaithfulCounseling.com. Licensed therapists are available to help in specialized areas including anxiety, depression, self-esteem, eating disorders, addictions, trouble sleeping, trauma and more. Help is available for LGBT community concerns as well. With the help of cognitive-behavioral therapy, clients will be able to learn the coping skills needed to reach mental health and/or personal goals.
Counselors can provide mental health services through four methods. Live video sessions, phone conversations, and live chat can all be scheduled. Also, basic messaging is available. This allows a person to bring up things as they come to mind. Free educational seminars are also available, which provide information in a lecture-type format.
Signing Up for Faithful Counseling
---
Signing up for Faithful Counseling is quick and easy. It can be done through their mobile app or on the website.
To start they provide a short questionnaire to be filled out. This will give their team information about your symptoms and spiritual beliefs as well as the degree to which you require faith to be incorporated into your therapy.

Getting matched to a counselor typically takes 48 hours or less. Once that happens messaging is available immediately. This allows for therapy online to essentially start immediately. While further therapy services will need to be scheduled, this is a quick turnaround for getting the necessary help.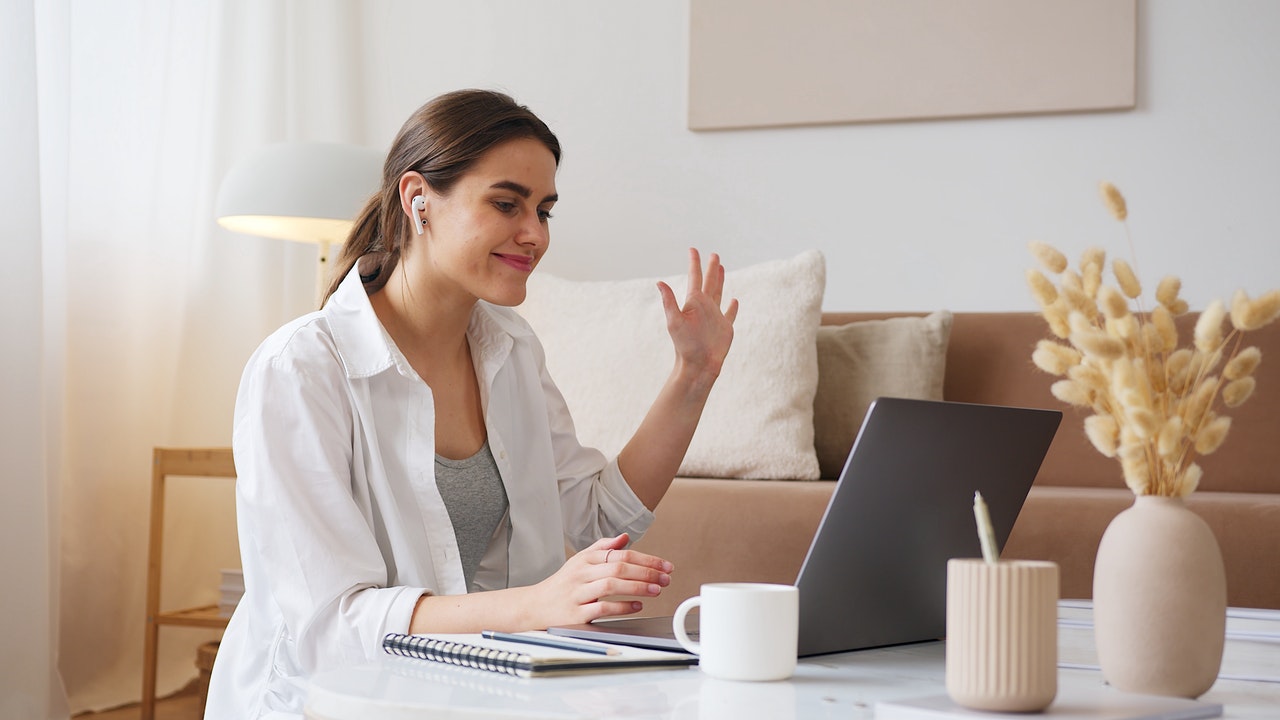 Some personal information will be necessary for creating an account. While inputting personal information on the Faithful Counseling platform you can remain completely anonymous under the guise of a nickname while interacting with a counselor.

Matching to a therapist occurs before payment information is requested. This allows for peace of mind that the right choice is being made. Faithful Counseling allows you to see that their service will be a good fit and even provides further financial aid as necessary, lowering the barrier to entry for quality counseling.
Faithful Counseling Therapist Certification and Quality
---
The therapists and counselors available at Faithful Counseling are all qualified and certified by their state's professional board. At a minimum, this entails three years and 1,000 hours of hands-on experience. On top of that, all Faithful Counseling therapists are self-identified Christians.
In the Faithful Counseling network, all therapists are licensed and include Licensed Clinical Social Workers (LCSW/LMSW), Licensed Marriage and Family Therapists (LMFT), and Accredited Psychologists (Ph.D./PsyD). Providers available are all trained professionals who will maintain standards of doctor-patient confidentiality. However, Faithful Counseling therapists are not able to make an official diagnosis nor provide medications.
For people struggling with more extreme concerns like bipolar disorder, thoughts of self-harm, or other urgent crises, a formal visit to a doctor's office will likely be necessary. The National Suicide Prevention Hotline is another resource apt to guiding people with more immediate concerns. Faithful Counseling provides links and contact information for such services.
What Services Does Faithful Counseling and Company Info
---
Faithful Counseling is a completely online service with over 1,000 professionals around the nation allowing you to schedule therapy on your own time.
Faithful Counseling offers the on-demand type of experience common in today's always-on world. Their free mobile app and website make connecting with Christian mental health professionals easier than ever. Access to their services costs $60 to $90 per week and are billed monthly. Cost variability depends on location, preferences, and therapist availability.
Faithful Counseling live session and chat services include:
Video conferencing: Real-time face conversation, the closest thing to in-person therapy
Phone conversations: Talking over a telephone line
Live chat: In-app messaging, with all typing shown dynamically in real-time
Standard messaging: Similar to email, typically one or two responses per day
Their pricing is drastically more affordable than traditional face-to-face therapy, even compared to the out-of-pocket costs towards a co-pay through a health insurance provider. Faithful Counseling offers the flexibility for scheduling individual meetings plus the ability to engage in chat sessions with a counselor marked available. This is a kind of "doctor on demand".

Subscriptions are dynamic and not contract-based, meaning everyone is free to modify or cancel their requested services at any time. There is no official refund policy, but if requested their customer service is available to assist.
How Does Faithful Counseling Compare to Other Online Counseling Platforms?
---
| | FAITHFUL COUNSELING | BETTERHELP | TALKSPACE | REGAIN.US | CEREBRAL |
| --- | --- | --- | --- | --- | --- |
| Specialty | Faith-based, full range | Full-range, free evaluation | Behavioral therapies, flexible plans | Individual and couples counseling | Anxiety and depression |
| Average Price | $75/week | $90/week | $65/week | $70/week | $85/week |
| Mobile App | iOS, Android | iOS, Android | iOS, Android | iOS, Android | iOS, Android |
| Session Format | Video, chat, voice, messaging | Video, chat, voice, messaging | Video, chat, voice, messaging | Video, chat, voice, messaging | Video, chat, voice, messaging |
| Prescriptions | No | No | Yes | No | Yes |
| Therapist Certifications | LPC, LCSW/LMSW, LMFT, PhD/PsyD | LPC, LCSW/LMSW, LMFT, PhD/PsyD | LPC, MS, LMHC, LMFT, LICSW | LPC/LPCC, LCSW, PhD/PsyD, LMFT | LPC/LPCC, LCSW, PhD/PsyD, LMFT, LICSW |
Faithful Counseling FAQs
---
Does Faith Counseling take insurance?
Faith Counseling may take insurance, although the provided services are typically not covered. However, Faithful Counseling's rates are comparable to most insurance co-pays for traditional face therapy. The flexibility of scheduling and limitless amount of sessions makes it more cost-efficient than in-person counseling.
Does Faith Counseling treat ADHD?
No, Faith Counseling does not treat ADHD. Therapy services may be able to help develop coping mechanisms for the psychological effects of ADHD, however, a physiological treatment with a medication plan is not available through Faith Counseling.
Does Faith Counseling prescribe medication?
No, Faith Counseling doesn't prescribe medication. Their professionals can provide thorough, convenient, and effective counseling. Receiving medications and prescriptions will require a formal diagnosis at a doctor's office or another establishment.
Does Faith Counseling work?
Yes, Faith Counseling works. Their licensed professionals are fully capable of providing effective therapy to the extent that someone is receptive to the counseling.
Does Faith Counseling offer refunds?
Yes, Faith Counseling offers refunds. Partial or full refunds are available when applicable. Subscriptions can also be modified or canceled at any time and they will never bill for undesired services.
Are Faith Counseling therapists licensed?
Yes, Faith Counseling therapists are licensed, trained, and experienced. They are qualified and certified by their state's professional board with several years of training and experience on top of that.

Is Faith Counseling confidential?
Yes. Anything you send to your therapist is hosted on their robustly secured AWS cloud and will be between you and your therapist. If you agree, a licensed therapist on the BetterHelp/Faithful Counseling Clinical Operations Team may review correspondence you have with your therapist for quality assurance purposes. In addition, their internal Legal or Trust and Safety teams may review correspondence on a specific account, if they have a reason to believe that there is a security, legal, fraud, abuse, or similar issue occurring on that specific account.
What do I do if I cannot afford therapy?
Faith Counseling offers financial assistance to help achieve counseling and therapy goals for all budgets.
How much does counseling cost with insurance?
Therapy can cost $60 to $120 per session, with insurance co-pays sometimes as low as $20. Typically these costs come with a single session per week. Faith Counseling offers the benefit of multiple communication portals available multiple times per week. This is more cost-efficient than traditional therapy.
What therapy is best for anxiety?
Cognitive Behavioral Therapy is one of the most popular options for anxiety. Trained professionals within the Faithful Counseling network may utilize this approach.
What triggers anxiety?
A big event or a series of smaller events can trigger anxiety. There is no one trigger nor one solution. Reaching out to a therapist or counselor can help achieve resolution.
Which type of therapy is most effective?
A blended approach is recognized as the most effective, drawing from different schools of psychotherapy. The Faith Counseling professional network is equipped for such counseling.
Faithful Counseling Pros and Cons
---
Pros
Incorporates Christian faith into therapy

Affordably priced

Sign-up process is quick and easy

Messaging available immediately after match made

Therapists certified by state boards

Wide array of certified professionals
Cons
Automated sign-up not very interactive

No prescriptions or medications
Overall Faithful Counseling Review - 4.0/5
---
The first step to finding effective therapy is to admit that help is necessary. In the Christian faith, many things may be considered to simply be part of God's plan, but fortunately, mental health issues may not be placed into this category. Faith Counseling bridges the gap between mental health and spirituality related to faith.
They provide a completely online experience that allows for flexibility around your schedule. Several avenues of communication allow for the most efficient use of time in selecting the best provider available. There are over 1,000 counselors available and the ability to immediately switch providers is always an option. Video chat, real-time messaging, phone conversations, and email-like messaging will all help quickly identify whether a therapist will fit your needs.

There are a few aspects that could improve the experience. Overall, Christians can take comfort in trusting a professional who also respects and engages in a similar devotion to faith. Faithful Counseling's network of mental health professionals is available around the nation, and can provide therapy to meet nearly any schedule.