Driven by the desires of the millennial population, there has been a rise in products needing to both look good and function in a multitude of environments and activities. People no longer want to purchase expensive stone wedding rings that can easily get lost and that they have to take off every time they go to the gym or go outdoors. And with the decrease in traditions when it comes to weddings and the current state of the economy, the traditionally expensive wedding ring is no longer seen as an absolute essential.
Amidst all of this, a new market has spurred in silicone rings. They can be worn all day every day without causing any issues, and are anywhere from $10 - $40, making them way cheaper than their alternative. Various brands have sprung up, each with their pros and cons that should be researched before purchasing. This article outlines some key features of what to look for in a silicone ring and compares two of the biggest brands, Enso and QALO, to determine which is better for various situations and people.

QALO vs Enso Silicone Ring Review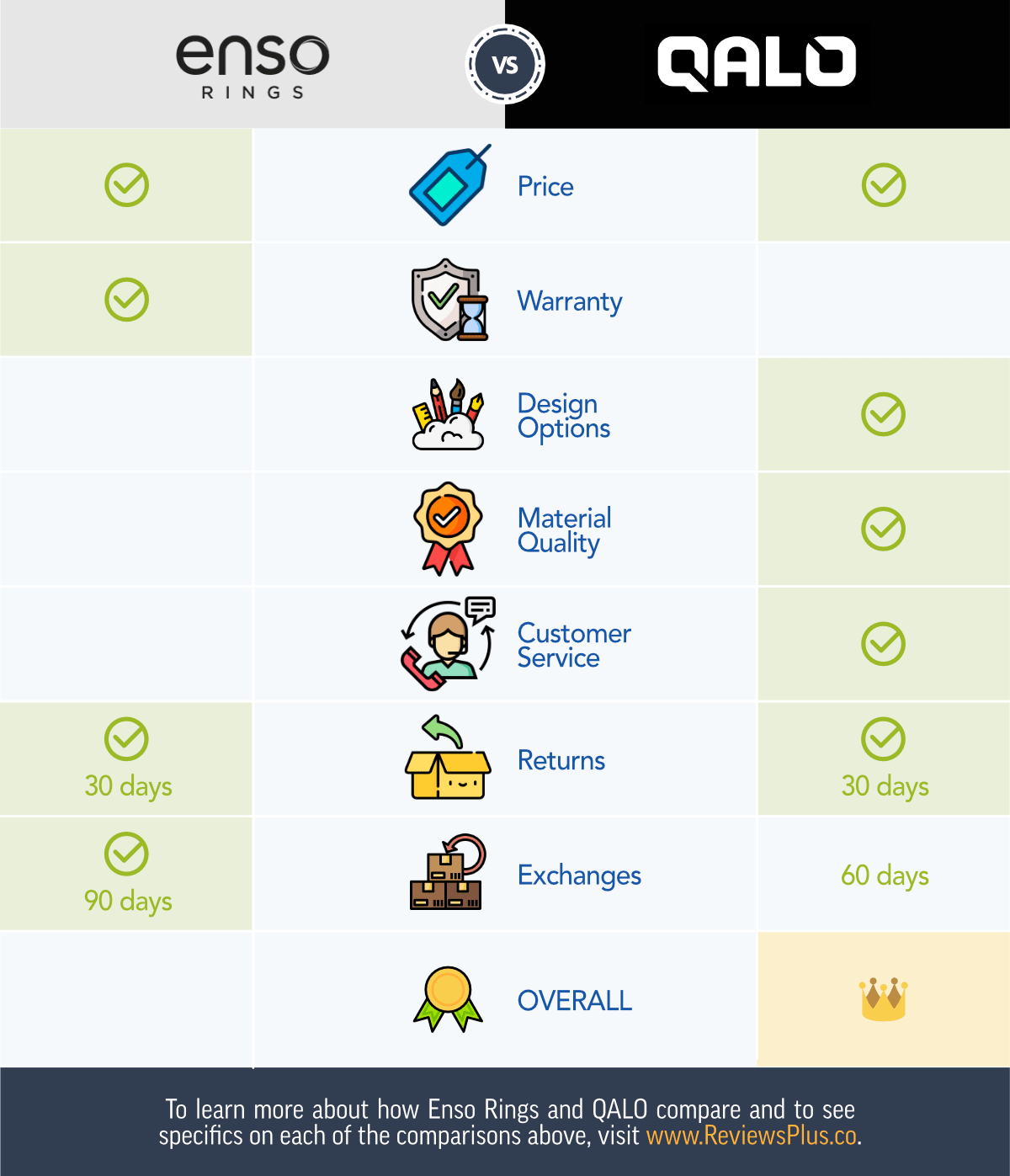 About Enso Rings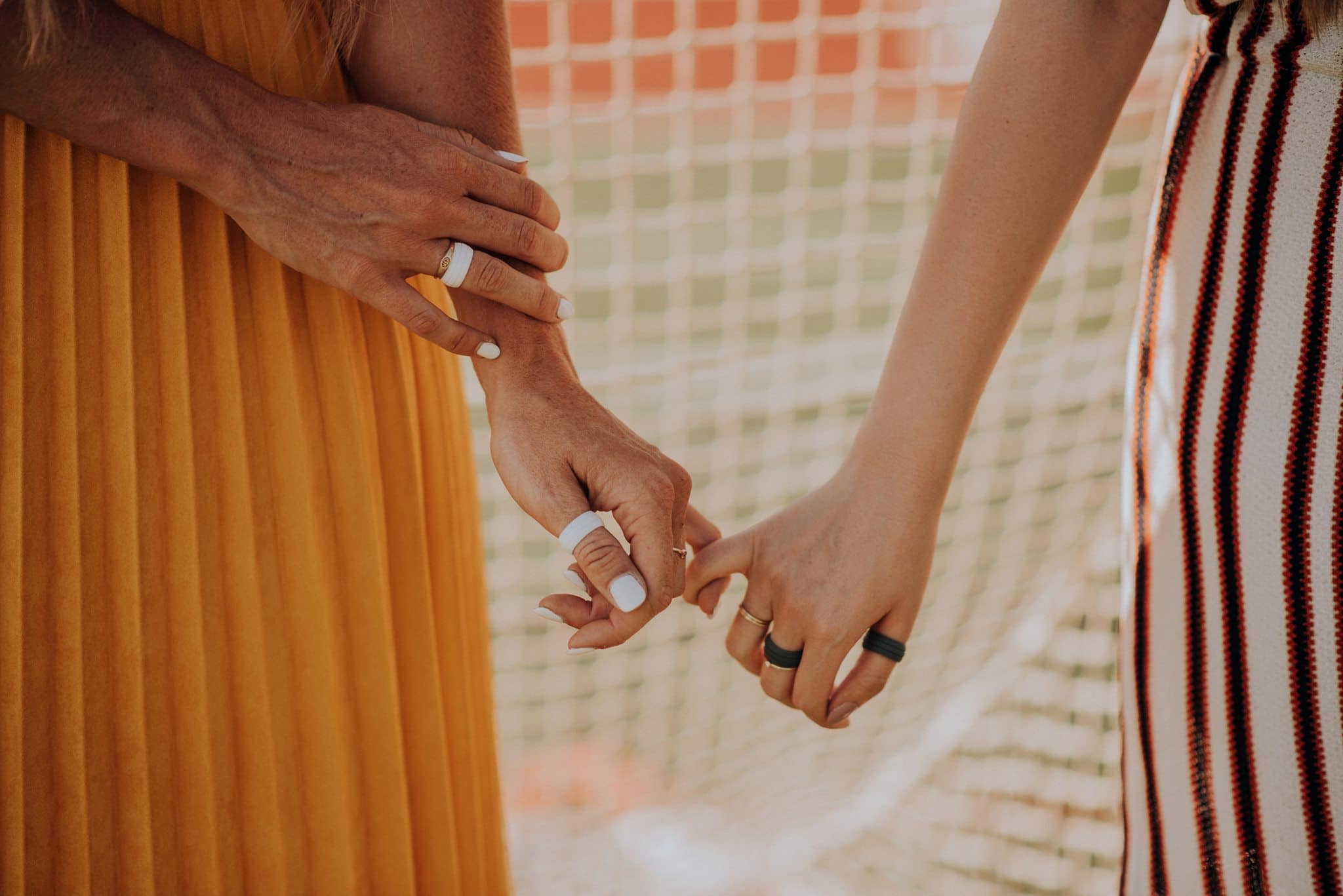 Description
Enso Rings are made of silicone and are intended to be of the utmost comfort and safety. The idea behind Enso wedding bands came from the desire to wear wedding rings all the time regardless of the wearers career, activity level or personal preference. While there is very much a functional reason behind creating these rings, there is also a safety aspect. Traditional wedding rings can get caught and lead to injury or even amputations in certain situations.
Enso silicone wedding bands allow people to express their commitment to their loved on no matter what the activity. Plus, wearers can achieve this comfort and safety for a fraction of the cost of a traditional ring. Enso Rings utilize very minimal designs, offered in a variety of bold colors. Find classics like gold and platinum, or try a fresh color for your silicone wedding ring, like "mermaid"! Returns to Enso Rings are eligible for up to 30 days from the purchase date. If you wish to make an exchange, you can do so for up to 90 days.

Overall Enso Rings Rating
4.7 out of 5

Price
$11.99 - $49.99+

Warranty
Lifetime warranty

Enso Pros & Cons
Pros
Feels like you're wearing nothing - very comfortable

Stylish

Bold, simple designs

Lifetime warranty
Cons
Rubbery feeling when fingers rub takes getting used to

Uneven edges or breaking are a rare possibility

How are silicone rings sized?
Finding your size for a silicone ring is easy. You'll need to find the circumference of your desired ring finger in millimeters (mm). You can do this using a piece of string, flexible measuring tape or even a piece of paper. If using a string or paper, you'll require a pen or pencil to mark where the string or paper overlaps, and a ruler to find the measurement in mm. Use the Enso Rings size guide and the QALO size chart to find which silicone ring size you are!
About QALO Rings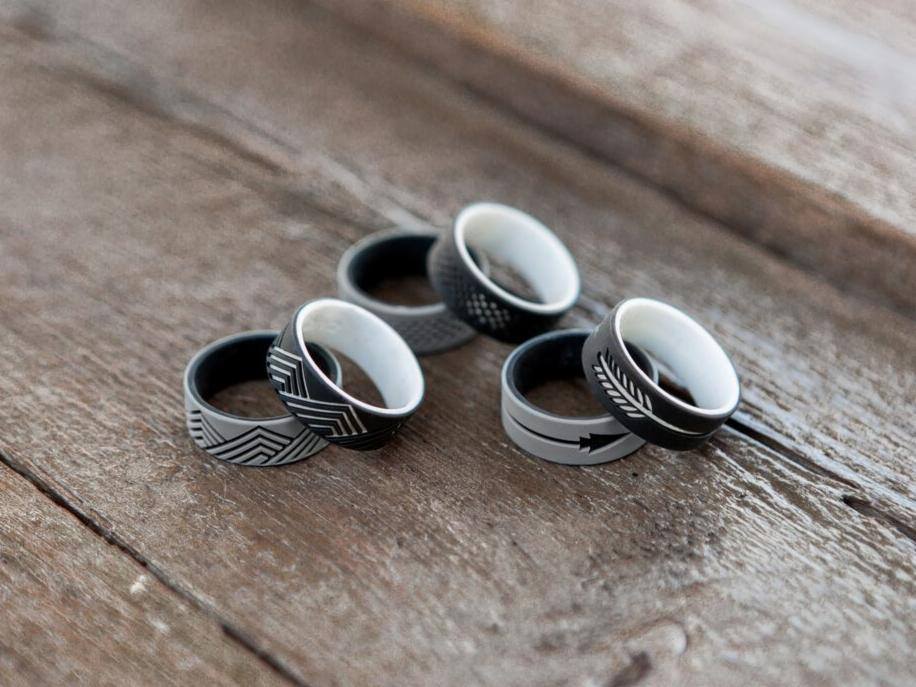 Description
QALO rings were born from a desire to create a product that people can wear to show their commitment, but not have to take off their ring for functional or physical activities. Their four main pillars of focus are quality, athletics, love and outdoors. QALO achieves quality through innovations in materials, customer service, and manufacturing. The athletics component involves maintaining a healthy lifestyle and not letting anything get in the way.
A focus on love means they maintain the importance of showcasing marriage and family, but not allowing it to be a limitation to physical pursuits. And finally, their emphasis on outdoors is perfect for those who love to get outside as much as possible for both physical and mental well-being. QALO rings supports this with their durable, functional designs, ideal for outdoor adventurers and travelers. QALO accepts returns on orders for up to 30 days from the order date and up to 60 days if you wish to make an exchange.

Overall QALO Rating
4.8 out of 5

Price
$11.95 - $39.95+

Warranty
QALO offers a one-time warranty where their rings can be exchanged one time for manufacturer defects or damages.

QALO Pros and Cons

As you can see, both QALO and Enso Rings are quite similar in the overall offering, pricing and customer service structure, as well as core ideals and intentions. So you can't go wrong with either, but there are some differences to consider depending on what you are looking for. Here is a more direct comparison of Enso Rings and QALO.
---
Enso vs. QALO Comparison
Here is how Enso Rings and QALO stack up head-to-head in a few important categories.
Ring Warranty
On paper, Enso has a better warranty structure. While QALO offers a return for damages at any time, they only provide one replacement. So if your second ring experiences a defect, QALO will not offer a replacement. Enso will provide a lifetime warranty on any issues.
EDGE: ENSO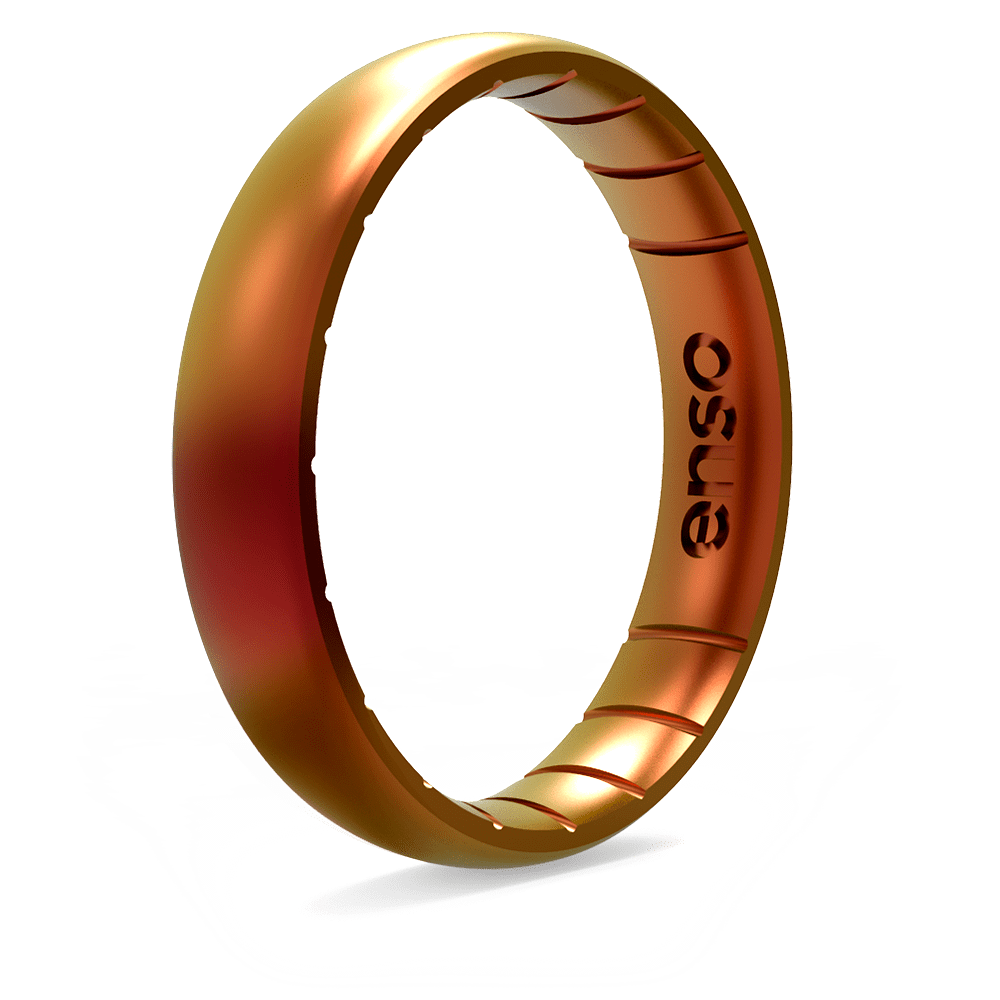 Design Options
If you're looking for lots of design options in multiple colors and styles, then QALO would be the better option for you. They have more collections of design and color options than most competitors, including collections like Outdoors, Strata, Q2X, and Military. They also offer teething necklaces and dog tags. Enso features some collections such as Elements, Legends, and Infinity, but all of the rings are basic in design as compared to silicone rings from QALO.
EDGE: QALO
Customization of Rings
If you are looking to engrave your silicone ring with a special message or design, both QALO and Enso Rings offer this feature. However, QALO offers better designs and more options. QALO has multiple designs to choose from on the exterior, text options for the exterior as well as text options for the interior. Enso offers customization options in text only, with a couple little design options like a musical note or a mountain.
EDGE: QALO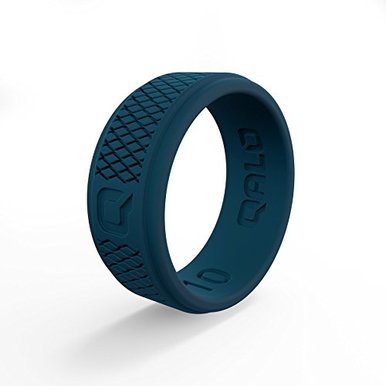 Price
The first thing to consider in any new purchase is the price you are willing to pay, what the current market looks like, and how each brand sits within that market. The market for silicone rings is still quite small and only a few brands exist. There is very consistent pricing brand to brand. Most brands have offerings starting as low as $11 and going as high as $50, with various options in between. In the context of silicone rings, there is not much to compare regarding price, and all brands should be considered. Enso Rings and QALO are similarly priced, so there's no clear advantage either way for this category. Look for an Enso coupon or QALO discount code to save on your order. At the time of this writing, QALO offered a 20% off coupon code for all purchases.
EDGE: TOSS UP!
Final Enso vs. QALO Review
Due to the wide variety of customization options, fair pricing and durable designs, we recommend QALO silicone wedding rings. However, if you are looking for simple designs with a strong warranty structure, then Enso is where you should start. Really, they're both great options for a wedding band made of silicone. The final decision will ultimately come down to which style of rings best fit the personality of the person wearing them!