When it comes to improving health and wellness, natural methods are often going to be the safest and most efficient way to address the problem. For men, issues with sexual performance can be an intimidating concern to tackle. Eddie by Giddy aims to change the game for men of any age struggling with erectile dysfunction.
Eddie by Giddy is an FDA-registered medical device that improves male sexual performance through directed manipulation of blood circulation in the penis. No medications or other supplements are required. There are many causes for erectile dysfunction in men. These causes may include heart disease, obesity, anxiety, depression, and side effects of medications. Eddie by Giddy is a naturally safe way to aid an erection no matter the underlying cause. But does it work?
Learn more in this Eddie by Giddy review!
Eddie by Giddy Review
---
What Sets Eddie by Giddy Apart from Competitors?
---
Eddie's design takes into consideration the physiology of the penis. Its effective and comfortable shape allows for increased pressure and increased relief where needed. The device itself has an ovular horseshoe-like shape and is placed around the base of the penis, secured with a tension band underneath. Blood is allowed to flow through the lateral arteries while the vein on the dorsal apex receives tension similarly produced in a normal erection. Since it is open on the bottom it does not block the urethra. This allows for comfortable ejaculation.
With four different sizes and variable tension bands, Eddie by Giddy is capable of fitting 99% of men. Choosing the correct size is based on the overall circumference in addition to the scope of erectile issues present.
Maximizing performance and pleasure for everyone involved is Eddie's primary goal. Enhancement ridges on the top of the device aid in added stimulation for the partner. The device also comes complete with variable tension bands allowing you to curate the experience to your liking. Maximum and moderate tension bands are provided. The tabs on the side of the Eddie by Giddy device make for easy replacement to adjust your comfort level on-the-fly.

Eddie by Giddy is created with medical-grade materials with your safety in mind. It is produced with advanced polycarbonate/ABS alloy and coated with a thermoplastic elastomer. The materials are highly resistant to chemicals and abrasions, plus they are safe for extended wear and environmentally-friendly as well. For allergy concerns, it is also free of latex, PVC, and phthalates.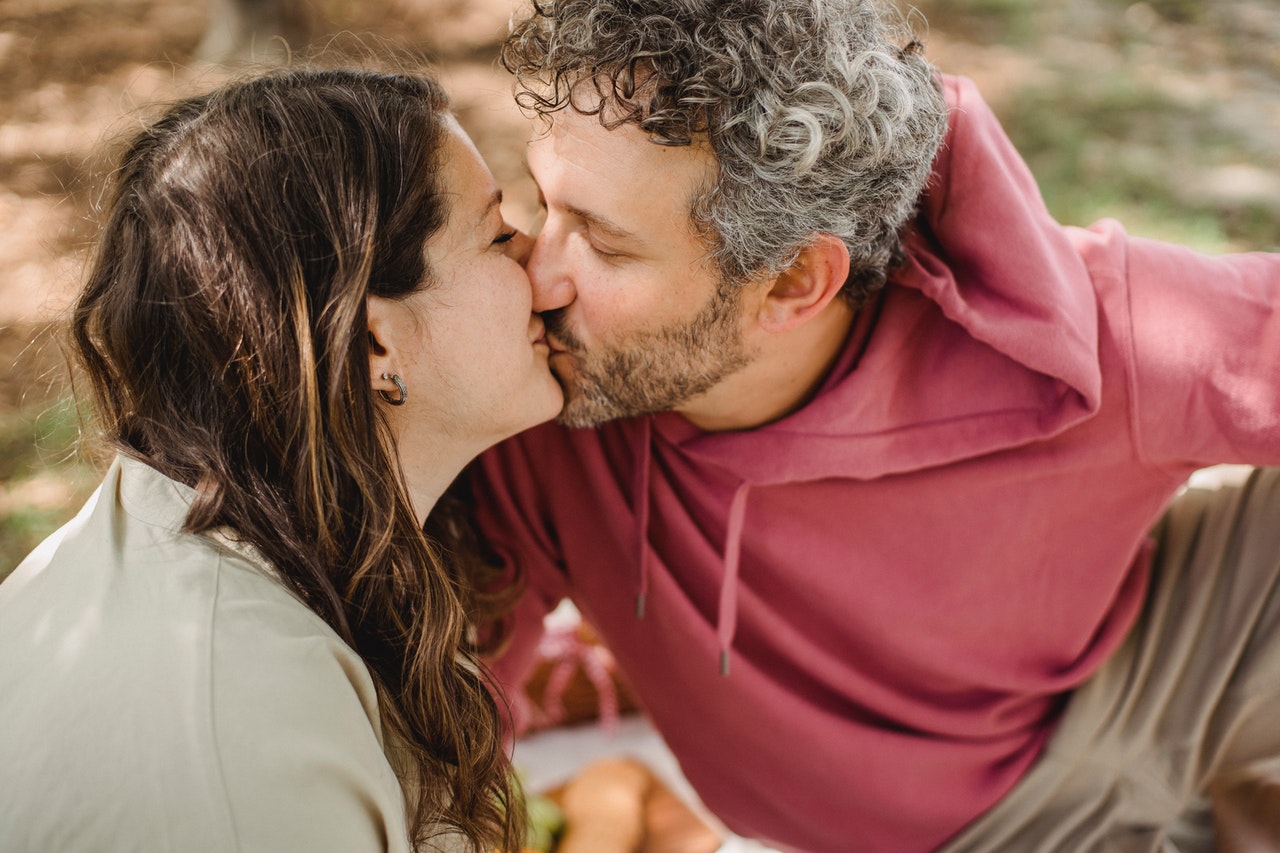 Other products and medical devices often do not account for the shape of the penis and can be unnaturally circular. They are designed to keep blood in the penis and will prevent natural blood flow. Another issue can be unnecessary tension on the urethra. This may create uncomfortable and sometimes painful ejaculation.

Medications are one popular solution for performance issues and erectile dysfunction. However, erectile dysfunction medications can have undesirable side effects. Reports of adverse effects range from 8.5% to 25% for major medications used to treat ED. These can be as simple as an upset stomach, indigestion, or allergic reaction. Drug side effects may be more severe, such as severe headaches or vision loss. Also, the effectiveness of prescription ED medications can vary greatly. Also, a certain medication may not even produce the desired effect at all, which requires trying a different product that may have adverse side effects. On top of an already unsatisfactory experience, the psychological effect can cause further frustration.
Eddie by Giddy's natural methodology alleviates this frustration. As a simple device compared to common medications, there will be none of the common side effects. There is the option of four different sizes to choose from. Eddie is designed for maximum efficiency. It will fit 99% of men which is a much higher success rate than popular medications.
Eddie by Giddy Things to Know
---
There is more to Eddie by Giddy's mission than simply treating ED. They realize intimacy is an important aspect of a relationship and aim to produce a more fulfilling life for men and their partners. Their innovative medical device has a direct impact on the physical aspect of a couple's sex life and they also provide meaningful content to stimulate engagement as well.
Eddie by Giddy is based in Austin, Texas. They operate between 9 am and 6 pm CST. Eddie by Giddy offers reliable and reasonable customer support. Plus with a central location, you can be assured the most efficient shipping no matter where you are in the USA. Shipping takes three to five days and is only available in the USA. Eddie by Giddy provides a tracking number after purchase for your peace of mind.
They also offer their Stay-Giddy subscription plan which saves you 25% in the long run. It includes a new Eddie by Giddy and replacement tension bands every three to four months. This ensures you are maximizing efficiency and taking the device's sanitation into account as well.
Due to its classification as a medical device, its product cannot be returned in the traditional method since it is unable to be re-packaged or recycled by the manufacturer. Eddy by Giddy does however offer a 60-day money-back guarantee. They will reimburse you for your entire order minus $24.95 per Eddie to cover all shipping and handling considerations.
Eddie by Giddy FAQs
---
What is Eddie by Giddy?
Eddie by Giddy is a wearable medical device used to treat ED. It is available over-the-counter and is designed to alleviate erectile dysfunction from many root causes.
Does Eddie by Giddy work?
The device is supported by experts in urology, communication, lifestyle, and sex, among others. By addressing the root causes of sexual performance, Eddie rises above the competition for effectiveness and ease of use.

How does Eddie by Giddy work?
Eddie by Giddy is situated around the base of the penis. Its design works by simulating the natural physiology of an erection. It provides tension where necessary while also allowing for appropriate circulation.
How much does Eddie by Giddy cost?
A 2-pack of Eddie's plus their Stay-Giddy subscription plan costs $238, a $60 savings compared to a one-time purchase. The Stay-Giddy plan incurs that same charge every four months and it ensures you will have the most effective and sanitary product.
What is the latest treatment for erectile dysfunction?
Eddie by Giddy is an innovative product unlike anything else on the market. It provides natural stimulation without any harmful side effects. It also provides additional content and support to address the psychological causes of ED.
Eddie by Giddy Pros and Cons
---
Pros
No pills or side effects

Supports natural circulation

Designed for partner stimulation

Variable tension

Sizing insurance
Cons
Possible discomfort

May experience delay in sizing replacements

Design may be awkward at first for some
Eddie by Giddy Overall Rating - 4.5/5
---
Even though it's a natural part of life, men with ED may experience a sense of shame. This may lead them to seek treatments that can help them to continue to perform in the bedroom. Many medications exist but for some, taking a new medication may not be desirable. This is where Eddie by Giddy thrives.
Overall, Eddie by Giddy is an excellent choice for the man dealing with erectile dysfunction. Eddie by Giddy is drug free and those who use it do not have to worry about potential health side effects.
Using the device may be uncomfortable for certain men, especially when using the device for the first time. This uncomfortableness usually lessens the more the device is used. However, some men may never get used to it and may therefore not like using Eddie by Giddy.
This being said, we recommend giving Eddie by Giddy a try if you're a man with ED who is looking for a drug-free treatment for erectile dysfunction.