Paleo diets have become more and more popular over the last few years. There's a growing number of people who feel healthier eating like their ancestors. And the logic behind it makes sense: Ancestral diets are made up of food as nature intended it to be eaten, full of its natural goodness and whole ingredients.

But these diets aren't just for humans. They can be the healthiest choices for your pets as well. Darwin's Natural Pet Products are experts at serving up meals for dogs and cats based on their ancestral diet. Every Darwin's meal is made up of fresh, raw ingredients formulated by experts to meet the complete nutritional needs of your pet. If you're interested in getting your cat or dog on a raw diet, then one pet food company that you should consider is Darwin's.
Darwin's Natural Pet Products offers a wide variety of raw food options for pet parents to consider. Their products are made with high-quality, consciously sourced ingredients, and their meals are delivered straight to your doorstep.
If you'd like to learn more about Darwin's, then you've come to the right place. Keep reading this Darwin's review to learn everything that you need to know about this pet food delivery service.
Darwin's Review
---
What Sets Darwin's Apart from Competitors?
---
Darwin's stands apart from other pet food delivery services through its focus on raw meal plans and over 17 years of industry-leading experience. The company advertises its offerings as being species-appropriate formulations that are inspired by your furry friend's ancestral diet. So when you buy from Darwin's, you're getting food that's very close to the healthiest version of what the ancestors of your cat or dog would have eaten.
The company has been serving fresh, raw meals to dogs and cats across the country for more than 17 years. Darwin's has earned a great reputation for its high quality, consciously sourced ingredients and formulas designed by veterinary nutritionists.
When you visit the company's website, you'll find a wide variety of meals to choose from for both cats and dogs. Darwin's offers conventional and organic lines for dogs, all made up of single-sourced proteins. For example, their dog meals include chicken, beef, and turkey formulas, and more. Similar options for cats are also available.
Darwin's is also one of the only raw pet food companies that offer meals to pets with health issues. Darwin's Intelligent Design is formulated to support pets with specific health issues. For example, the company has food options that support the needs of dogs with kidney issues, liver problems, and even cancer. Just keep in mind, you will need your vet's approval to order.
What Does Darwin's Sell and Company Info
---
Darwin's has been delivering raw pet food directly to consumers' doorsteps for more than 17 years. The company is based out of Seattle, Washington.
Darwin's goal is to make it easier for pet parents to get their cats on dogs on healthy, all-natural diets. To that end, the company provides a wide variety of raw food options for consumers to purchase and get delivered right to your doorstep. Darwin's offers subscription plans that allow you to receive auto-shipments of the foods that you select for your pet.
The company also ships all of its products for free. So you won't have to pay anything extra for purchasing your pet food online. If you're unhappy with the food that you receive for any reason, contact Darwin's customer service team directly to discuss the problem and work out a solution.
Darwin's food products don't come with any warranties or guarantees. But you can get a refund if something is wrong with your order.
One of the best features of Darwin's is its wide selection. Dog owners have three different meal categories to choose from, each of which has several recipes within it. Here's a quick look at them.
Natural Selections
Natural Selections is Darwin's premium recipe offerings. The meals in this category are made from antibiotic-free meats, organic vegetables, and other healthy ingredients. Dog owners have the following Natural Selections meals to choose from:
Chicken
Duck
Turkey
Beef
Lamb
BioLogics
BioLogics is Darwin's conventional line of dog food. These meals are made with a balanced formula of fresh conventional meats and vegetables. Here are the products available in this category:
Intelligent Design
Intelligent Design is Darwin's veterinary recipe. It's made for dogs and cats with specific health problems and you'll need approval from a veterinarian to order one of these meals. Here are the options that are available for dogs:
Kidney Support Formula
Liver Support Formula
Cancer Support Formula
Joint & Musculoskeletal Support Formula
There are also several different types of cat foods to choose from. The company splits its cat food products into the categories of Natural Selections and Intelligent Design. Natural Selection cat food products are made from 100% real meat. They contain no fillers or additives and are grain-free. There are chicken, turkey, and lamb meals to choose from in this category. The company's Intelligent Design meals for cats are available with vet approval. At this time, the only product in this category is Darwin's Kidney Support Formula for cats.
How Does Darwin's Compare to Other Pet Food Deliveries?
---
| | DARWIN'S | PETPLATE | OLLIE | NOM NOM | SPOT & TANGO |
| --- | --- | --- | --- | --- | --- |
| Price Per Serving | Starting at $5.79/day | Starting at $2.50/day | Starting at $4/day | Starting at $3.85/day | Starting at $2.64/meal |
| Delivery Cost | Free | Free | Free | Free | Free |
| Ingredient Quality | High-quality raw ingredients, USDA meats, organic vegetables | 100% human-grade ingredients, prepared in USDA Certified kitchens | Human-grade meat, USDA Certified, fresh-picked fruits and veggies | Homemade out of fresh whole cuts of meat, grains, and veggies | Human-grade meats, veggies, and grains |
| Shipping Options | Weekly arrivals on the day of your choice | You pick when and how often food is delivered | Recurring subscription arrive at the time you prefer each week | Orders delivered once a month on the date of your choosing | You choose when your order gets delivered |
| Meal Options | Chicken, duck, turkey, beef, and more | Beef, chicken, turkey, lamb | Beef, chicken, turkey, lamb | Beef, chicken, pork, turkey | Turkey & quinoa, beef & millet, duck & salmon, and more |
| Treats | Yes | Yes | No | Yes | No |
Darwin's Food FAQs
---
Is Darwin's food good?
Yes, Darwin's Natural Pet Products is very good for your furry friend. It's full of fresh, raw ingredients that mimic the healthiest version of what your pet would eat in the wild.
Is Darwin's raw dog food good?
Yes, Darwin's has a bunch of tasty raw dog food options to choose from. Each recipe was created to maximize taste and health.
How do I cancel a Darwin's food subscription?
To cancel a subscription, you can reach out to Darwin's directly or use the My Account section of the website. You can contact Darwin's by either calling 877-738-6325 or emailing customerservice@darwinspet.com.
How to cook Darwin's raw pet food?
The company recommends that you don't heat its food if you're giving it to a healthy adult pet. But you should heat their meals if the pet is under 4 months old or has a compromised immune system. In this situation, you would want to lightly sauté the meal over medium-high heat for 8-12 minutes.
How much is Darwin's trial food price?
The company has a trial offer that lets you try 10lbs of its food for just $14.95. The deal applies automatically so you'll get it if you just go to Darwin's website and complete the online checkout process.
How does Darwin's food get delivered?
Darwin's uses insulation and either dry ice or gel packs to keep its food fresh until it reaches your doorstep. The company sends out regular deliveries that can arrive on the day of your choice.
How much to feed Darwin's?
This depends on the size of your animal. A 10lb dog will need 2 to 2.5lbs per week. But a 100lb dog will need about 14lbs per week. Adult cats typically need about 4-6 ounces of Darwin's food per day.
How much does Darwin's cat food cost?
Packages can range in price from $13.30 to $20.16. Each package of Darwin's is 2 lbs.
Is Darwin's cat food good?
Yes, Darwin's cat food is very good. It contains no harmful by-products, fillers, preservatives, or any other unwanted ingredients.
Is raw food good for cats?
Yes, raw food is generally considered to be good for cats. But it shouldn't be given to felines under 4 months old or those with immune system health concerns.
Where is Darwin's natural dog food made?
The company processes all of its food in Seattle. This includes its dog food.
Will a raw diet help my dog lose weight?
It definitely could. A raw food diet will remove the unnecessary carbohydrates from your doggie's meals, which could help with their weight loss.

Should dogs eat a raw diet?
Vets are split on whether dogs should eat a raw diet or not. Opponents point to the various types of bacteria that can be found in raw foods. Proponents point to raw diet benefits like shinier coats, healthier skin, and increased energy.
Do dogs live longer on a raw diet?
Research suggests that the answer to this question is yes. It looks as though eating a raw food diet could increase a dog's lifespan by up to three years.
Who makes the best raw dog food?
Darwin's makes some of the best raw dog food on the market. But several other options that you may want to consider are brands like Stella and Chewy, Primal, and Nature's Variety.
What is the best raw cat food brand?
Darwin's is one of the top raw cat food options on the market. But Stella & Chewy is another popular brand that sells this type of food.
How do you make raw cat food?
You can make raw cat food on your own by blending together meat, water, eggs, vitamins, and several other ingredients. But you need to be extremely careful to ensure you don't give your cat anything harmful to eat. It may be best to simply buy raw food from a retailer like Darwin's instead.
Darwin's Pros and Cons
---
Pros
Wide selection of raw meals for both cats and dogs

Meals meet or exceed AAFCO guidelines

Organic, free-range ingredients

Auto-ship subscriptions

Meal options for specific health problems

Formulas designed by veterinarians for maximum health benefits
Cons
More expensive than kibble or traditional pet diets
Overall Darwin's Review - 4.2/5
---
If you're interested in transitioning your cat or dog to a raw food diet, then Darwin's will make it super easy for you to achieve that.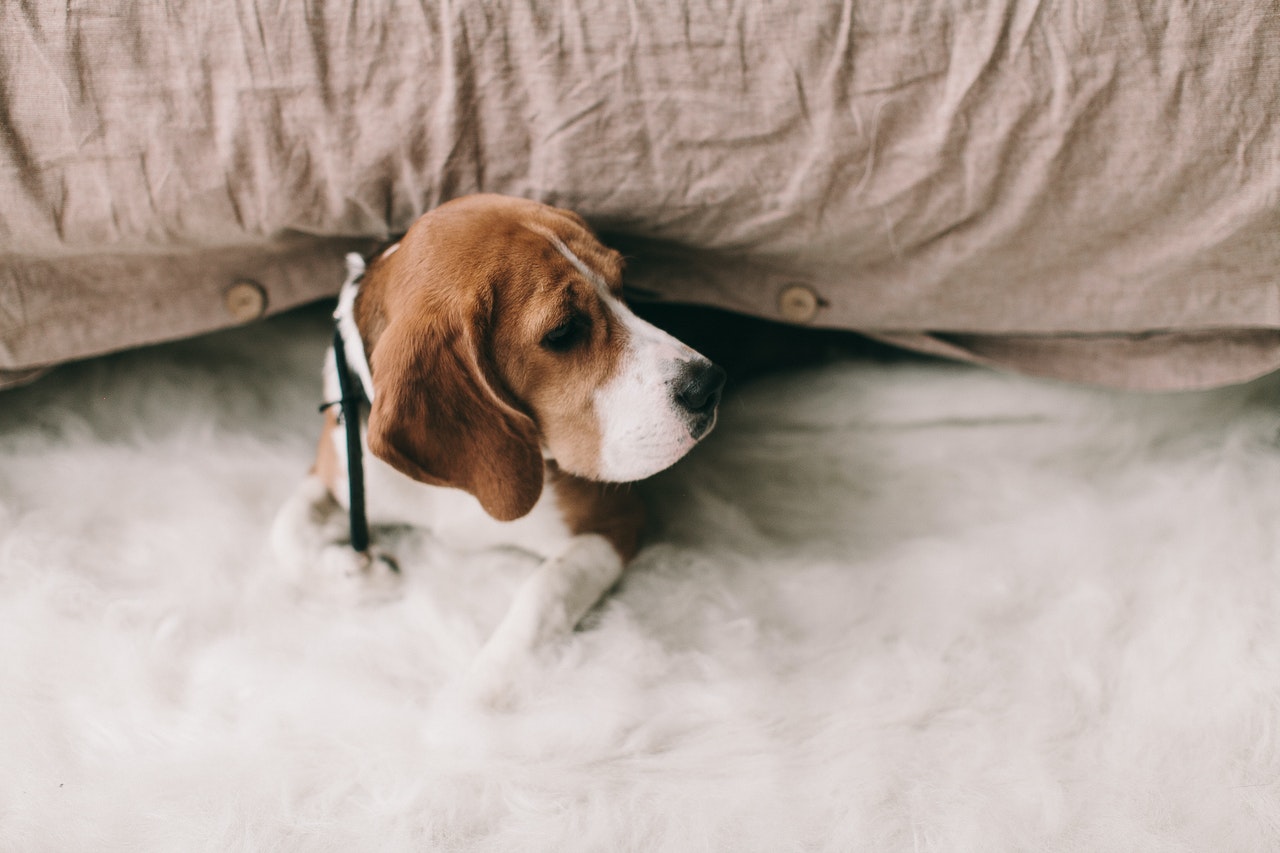 The company sells a wide selection of raw food meals, which are made up of ingredients that are organic, free-range, and sourced ethically. Darwin's will also ship these meals directly to your doorstep at regular intervals. So you can just sign up for a subscription and forget about it.

Darwin's can also be a fantastic company to buy from if your pet is dealing with specific health issues, such as cancer or a liver problem. The company sells products that were created by veterinarians to support pets who are struggling with these issues.

But there are a few cons to shopping with Darwin's as well. The subscription service's pricing is a bit high when compared to traditional pet diets, it has an unclear refund policy, and the company offers few pet treats. If these things are important to you, then there are other retailers who may be able to better suit your needs.