Women today have countless places to purchase underwear from. But finding bras and bottoms that are both comfortable and form-fitting can still be a challenge. If you're struggling to find underwear that you're happy with, then one option that you may want to consider is CUUP.
CUUP is an online clothing store that specializes in women's bras and bottoms. The company stands out from many of its competitors with a unique design and production process that's worth your attention.
If you'd like to learn more about CUUP, then you've come to the right place. Keep reading this CUUP review to learn everything you need to know about the company and to see if they're worth checking out!
CUUP Review
---
What Sets CUUP Apart from Competitors?
---
CUUP was built around the idea that the women's underwear industry could be doing better. More specifically, the company's founders felt that women were being forced to conform to a few standard sizes even though there's no such thing as a standard-sized woman. CUUP set out to change this.
The company is focused on challenging the standards of the women's underwear industry with elegantly-engineered solutions. CUUP created its measurement system based on real bodies. The result is a line of bras and bottoms that conform to a woman's body, not the other way around.
CUUP also utilizes fabrics that are high-quality with a luxury feel and performance strength. CUUP bras and bottoms come in a wide variety of sizes and designs, so it's easy for a woman to find bras and bottoms that fit her exact needs.
What Does CUUP Sell?
---
CUUP sells a wide variety of bras and bottoms for women to choose from. The company has five different bra designs to shop and three different bottom designs to consider. Here's a quick look at each of them.
Bras
Bottoms
Each of these products has a different design profile, so it's worth taking a look at the entier CUUP collection to see which option is best for your needs. For example, The Scoop bra features ultra-soft materials and unlined cups. But the Demi has semi-translucent 3D cups with lining included. Regardless of which bra you pick, it will be made out of the company's highly breathable power-mesh material.
CUUP's bottoms come in designs that should be familiar to most women already. But the company adds its special twist to each of these classic styles. For example, all of CUUP's underwear feature forgiving waistbands that lie smoothly against the skin. The company's bottoms are also made out of a high-quality material that was specifically chosen for its lightweight, extra soft feel.
CUUP and Philanthropy
---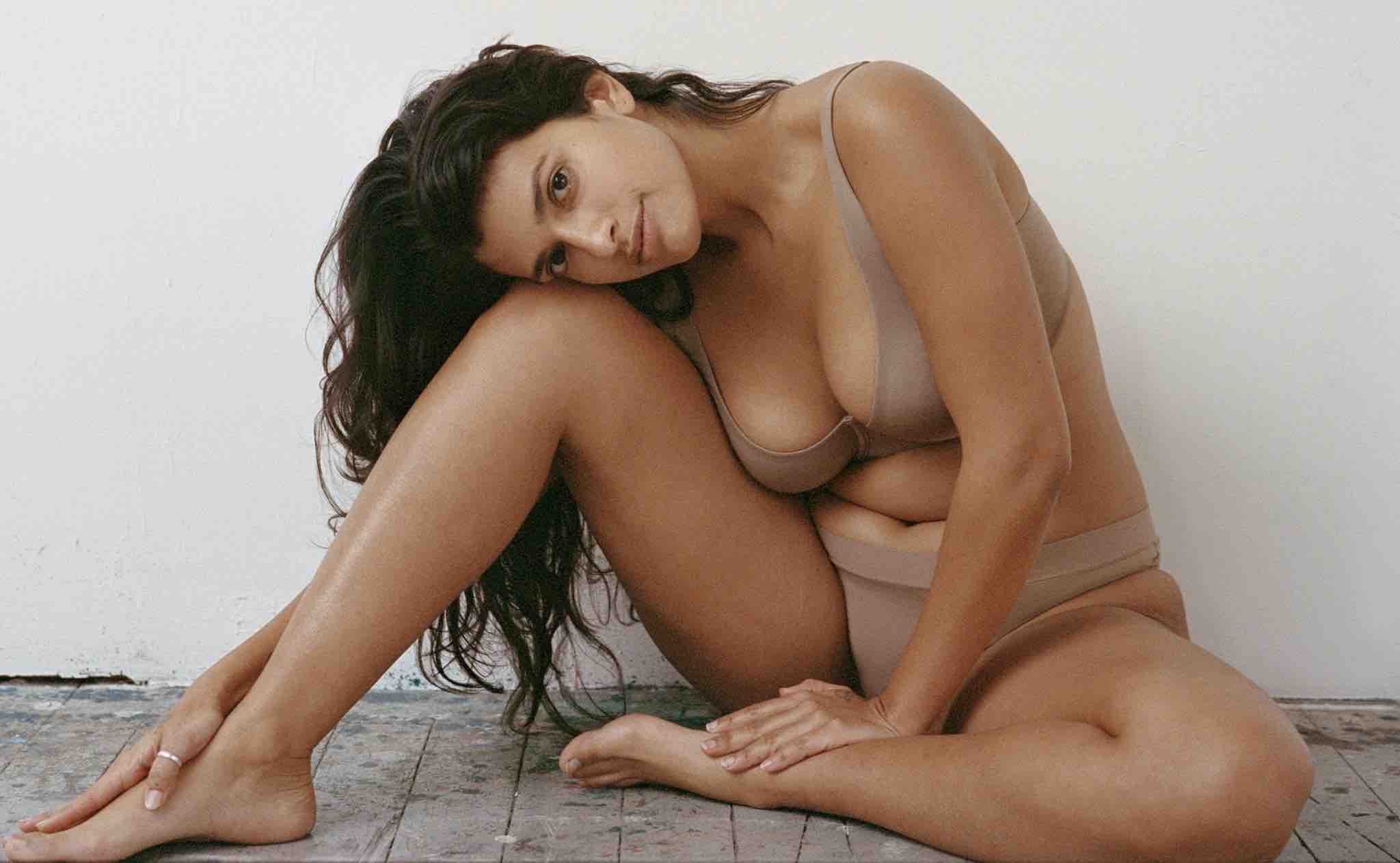 It always feels better to buy products from companies that are working hard to make our world a better place. CUUP fits that mold. The company uses its platform to promote causes that matter.

You can check out the philanthropic work that CUUP is doing by visiting the CUUP BodyTalk​ section of the company's website.

Here, you'll find that CUUP signal-boosts voices from women who are trying to make a difference in the world. The company also writes about its charitable initiatives with world-class organizations like the Pink Agenda.
CUUP FAQs
---
Does CUUP have sales?
Yes, CUUP does have sales. CUUP sometimes puts its products on sale during special occasions, such as Black Friday and Cyber Monday. But if you want to save money with them, try recommending their products to a friend or family member. The company offers $30 in CUUP credit when someone that you refer makes a purchase.
Does CUUP run small?
CUUP uses its own sizing method and some people have noted that it runs a cup size smaller than some other companies. This is because CUUP uses EU cup progression. Additionally, some people have noted that the company's thongs run a little small.
Is CUUP sustainable?
CUUP doesn't advertise its sustainability practices. This is typically a sign that the company isn't engaging in those practices. However, CUUP does promote sustainable brands through its CUUP Bodytalk blog.
Does CUUP have a store?
Currently, you can only purchase CUUP products online or at their office in SoHo, New York. You can also schedule a fitting with a CUUP employee either online or at their store in SoHo.

Does CUUP ship to Canada?
Yes, CUUP will ship to Canada but you may have to pay extra for it. The company only offers free standard shipping to Canada if you spend at least $150. This takes 5-10 days. If you want your order shipped to Canada faster, then you can pay $35.00 to have it sent to you within 2-4 days.
CUUP Pros and Cons
---
Pros
Wide selection of bras and bottoms

High-quality materials

Sizing for women of all shapes and sizes

Partnerships with charities

Free shipping and returns
Cons
Prices can be expensive compared to some competitors

Limited info on sustainability practices

No exchanges for Canadian residents
Overall CUUP Review - 4.5/5
---
CUUP is a company that was founded on the idea of doing things differently. The company stands out from its competitors with a unique design and manufacturing process that puts women first. Its bras and bottoms have been built to fit women of all sizes and are created out of some of the highest-quality material around.

Additionally, the company ships its products to United States residents for free. You can even try one of their bras or bottoms out for 30 days without any risk. If you don't like the product you buy, then you can return it within 30 days to get a full refund. Even Canadian residents can qualify for free shipping from CUUP if they spend at least $150.

The only real downside to shopping with CUUP is that the company's prices can be a bit high.

However, their products are certainly high-quality enough to warrant that. We'd also like to see a bit more information published about CUUP's sustainability practices. Finally, Canadian customers have limited options for exchanges. Overall, CUUP is an excellent company to purchase your next bra or bottom from.