CBD is becoming popular among health gurus for the potential positive health benefits. While CBD has not yet officially been approved for health uses such as chronic pain by the FDA, there are still many brands offering CBD in a variety of forms. One popular CBD brand is CBDistillery. What sets them apart and are they legit? Keep reading this CBDistillery review to learn more and to find out if they're the right CBD brand for you.
**To complete this review, we were provided with products directly from CBDistillery. Making purchases through links in this post will result in ReviewsPlus earning a commission.**
CBDistillery Review
Hands-On Review of CBDistillery
CBDistillery provides customers CBD in a variety of forms including tinctures, softgels, topical creams and much more. Here are the products we were sent to complete this CBDistillery review with a quick overview on each item.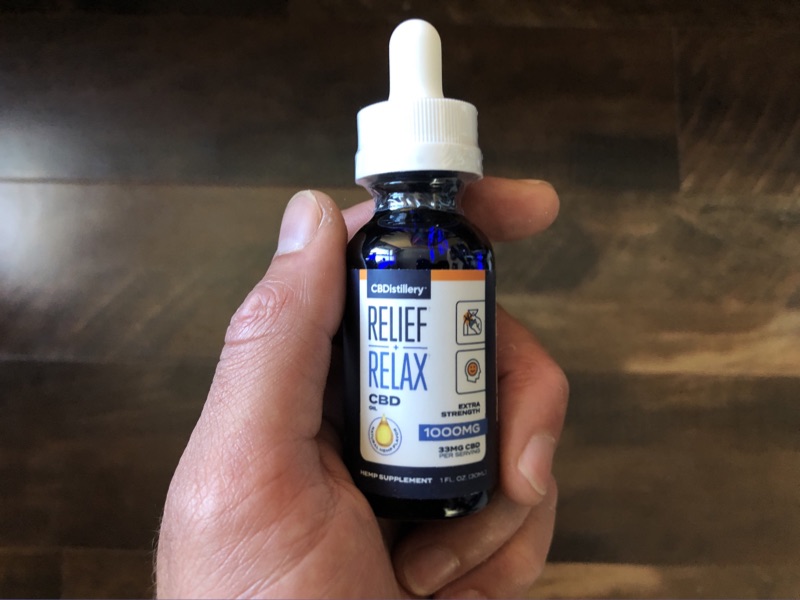 CBD Oil Tincture 1000mg
The CBD tincture from CBDistillery came in a full strength, full spectrum option with 30mL of liquid. If you've ever taken CBD before, you'll be familiar with the earthy taste of the CBDistillery tincture. That being said, it did taste generally less hempy than other tinctures I have tried.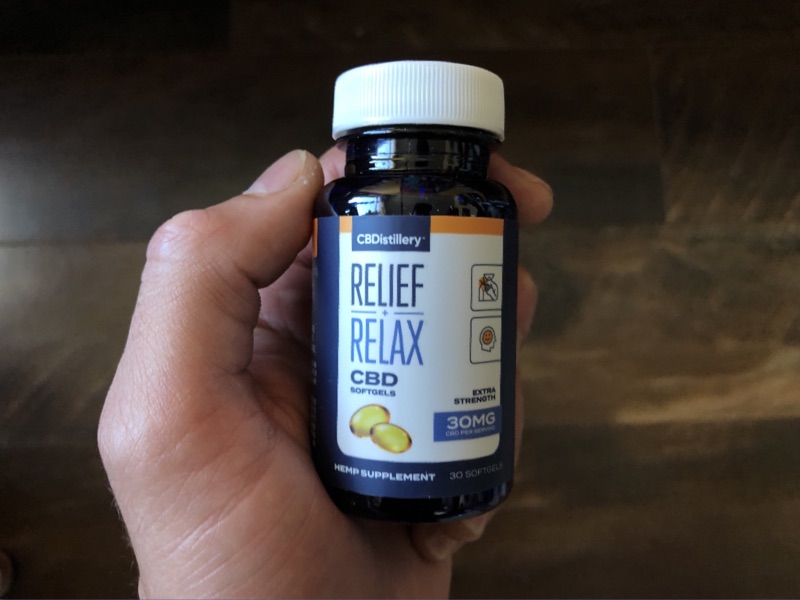 CBD Softgels 30mg
CBD softgels from CBDistillery came in a bottle of 30 softgels, each at a strength of 30mg of CBD per softgel. Like the tinctures, there is a subtle taste of hemp extract with each softgel. I appreciate the full spectrum option most, since I don't need to worry about having very small traces of THC in my system and I also prefer to have the complete variety of molecules provided by the hemp plant in my CBD products.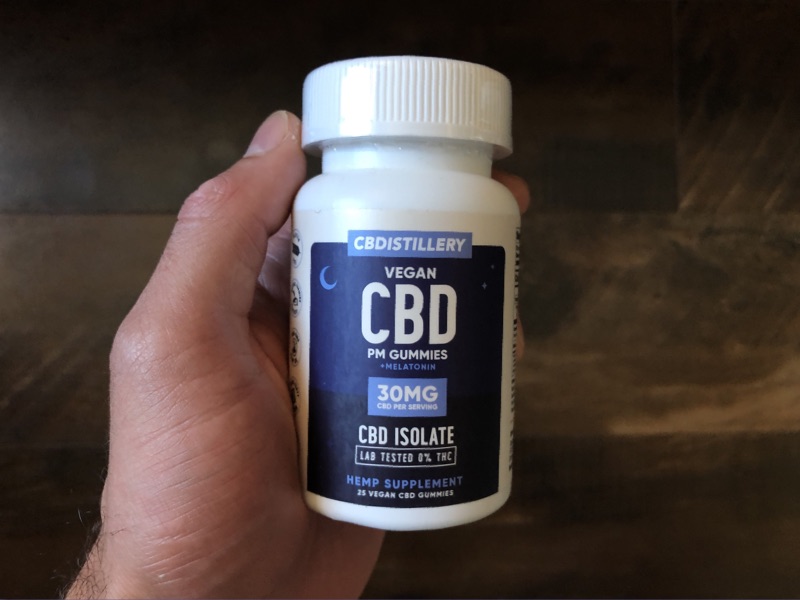 Vegan CBD PM Gummies + Melatonin 30mg
The CBD gummies were my favorite item sent for review of CBDistillery. It's recommended to 1 gummy once or twice per night... which was difficult because they are tasty! Flavors include raspberry-lemon, strawberry and raspberry. Each gummy has 30mg of CBD and also includes melatonin, which is helpful in getting restful sleep. The nighttime gummies were CBD isolate, meaning that there are no trace amounts of THC in them, just CBD.
CBDol Topical CBD Salve 500 mg of CBD
I also received a 1 ounce salve of full spectrum CBD from CBDistillery. It smells minty with only a faint hint of hemp oil. There are 500mg of CBD in the CBDistillery CBDol cream.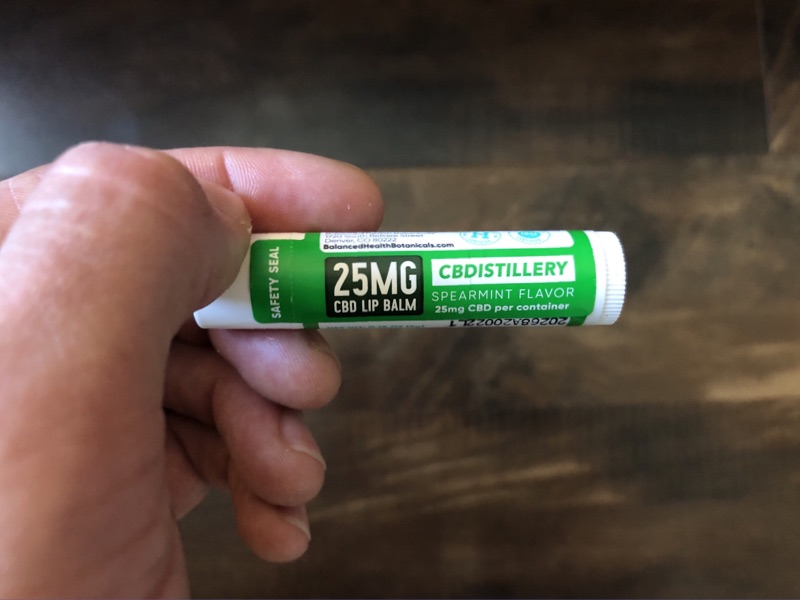 CBD Lip Balm 25mg
The CBDistillery CBD lip balm came with 25mg of CBD and a spearmint flavor. It's effective at keeping lips moisturizers, doesn't taste too strongly and it's great to know that I'm getting a little CBD with each use.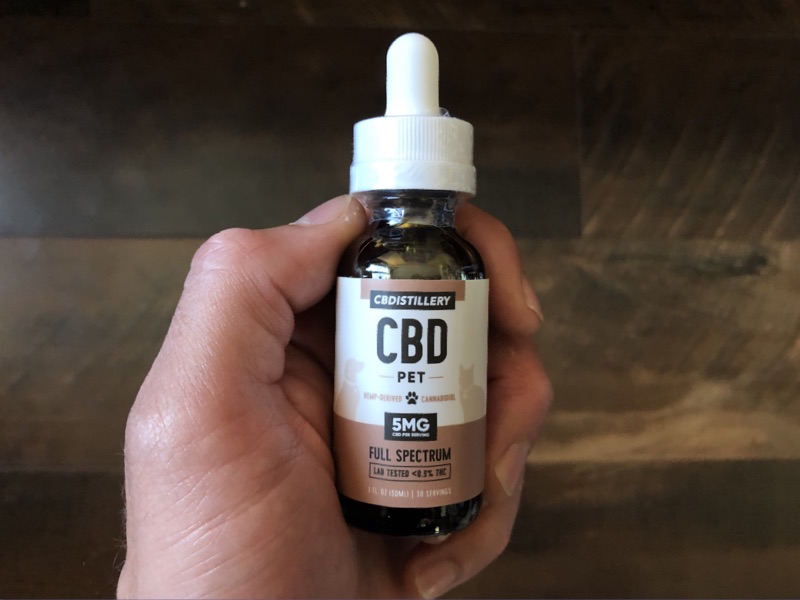 CBD Pet Tincture 150mg
If you're interested in giving your dog or cat a little CBD, pet CBD from CBDistillery is a solid option. It comes with 30 mL (30 servings) and 5mg of CBD content per serving, plus the dropper for administering. The CBD for pets from CBDistillery does come with a little THC, less than .3%.
What Does CBDistillery Sell?
CBDistillery sells a wide variety of products that provide customers with options for how they will intake their CBD. In addition to providing many different forms, they also offer different levels and combinations of CBD. Full spectrum, broad spectrum, CBD isolate and even CBG are all available through CBDistillery. Here are the types of CBD products you can find through this online merchant:
As you can see, CBDistillery offers customers a wide variety of forms to try. Their high quality products compare favorably to many competitors. The ability to shop all of the above forms and in varieties from full spectrum with all of the cannabinoids to CBD isolate, means they have one of the deepest CBD selections online. Be sure to find a CBDistillery coupon code before purchasing!
CBDistillery Company Info
CBDistillery was founded in 2016 in Colorado. Today, it is one of the fastest growing pure CBD brands in the industry. All hemp used in CBDistillery products are grown in the USA and are non-GMO and pesticide-free. CBDistillery has all products tested by a third-party lab for quality and accuracy. Lab results are available online.
Orders from theCBDistillery.com are backed by a 60-day money back guarantee along with a 7-day return policy for unopened items, adding additional confidence to online purchases. Shipping charges are the responsibility of the customer.
One attractive feature of CBDistillery is their rewards program. Every time you purchase CBD from CBDistillery, you earn points which can be redeemed later for special discounts. Customers earn 1 point for every dollar spent online. In addition to earning points on purchases, members to the CBDistillery loyalty program can earn points by interacting on social media, creating an account, referring friends and even for your birthday!

CBDistillery FAQs
Is CBDistillery organic?
No, CBDistillery CBD is not 100% organic. However, products are pesticide-free and non-GMO!
Does CBDistillery have THC?
Yes, some products from CBDistillery do have THC, however, they also provide options without THC. If you're looking for broad spectrum or CBD isolate powder and other products.
Does CBDistillery ship to Canada?
No, CBDistillery currently does not ship to any countries outside of the United States.
How does CBDistillery extract CBD?
CBDistillery uses what is considered the most efficient and safest method for CBD extraction: CO2 extraction. This results in CBD that has no chlorophyll or other toxic residues.
How long does CBDistillery take to ship?
Orders placed at CBDistillery online usually arrive within five business days after the order has been processed.
CBDistillery Pros and Cons
Pros
Affordable prices compared to competitors

Full spectrum, broad spectrum and CBD isolate all available

Backed by 60-day money back guarantee

Non-GMO and pesticide-free

Wide variety of CBD products sold

Free shipping for orders $75+
Cons
Not 100% organic

No subscriptions available
Overall CBDistillery Review - 4.3/5
Overall, CBDistillery makes products that customers can be excited about. They are affordably priced with a wide range of products, from softgels to vaping, available to satisfy the widest range of customers. Having a 7-day return policy and a 60-day money back guarantee is also a nice feature, especially for new users.
CBDistillery CBD is US-grown, however, it is not completely organic. In an age where people are more concerned than ever that the products they consume be completely organic, this is a significant shortcoming.
We feel comfortable recommending CBDistillery CBD based on a personal review of several of there must popular products in addition to our research performed on the brand.