CASETiFY smartphone cases and electronics accessories are gaining popularity among millennials and other demographics with surprising speed. Their commitment to creative and passionate self-expression helps them set themselves apart from other popular phone case brands. Customers can empower their individuality with Casetify's wide line of cases for everything from MacBooks, iPads, and AirPods to charging pads, phone slings, and selfie lenses.
Casetify also stands out among smartphone case brands due to their unique attitude about giving back and helping people in more ways than just protecting electronics. In addition to their creative electronics accessories, Casetify also fosters a positive presence in their interactions with the industry, world, and customers.
Read this Casetify review to learn what sets Casetify apart from other brands, from the products to their philanthropy, and if they're the right new case brand for you!

Casetify Review
What Sets Casetify Apart?
Casetify stands out among similar tech accessory companies due to their unique approach to their products and commitment to philanthropy. A major factor that makes them unique is how Casetify prioritizes their customers' health and safety. In order to accomplish this across their community in over 180 countries, Casetify launched #CASETiFYProtects, an initiative for protecting customers and their technology across the world.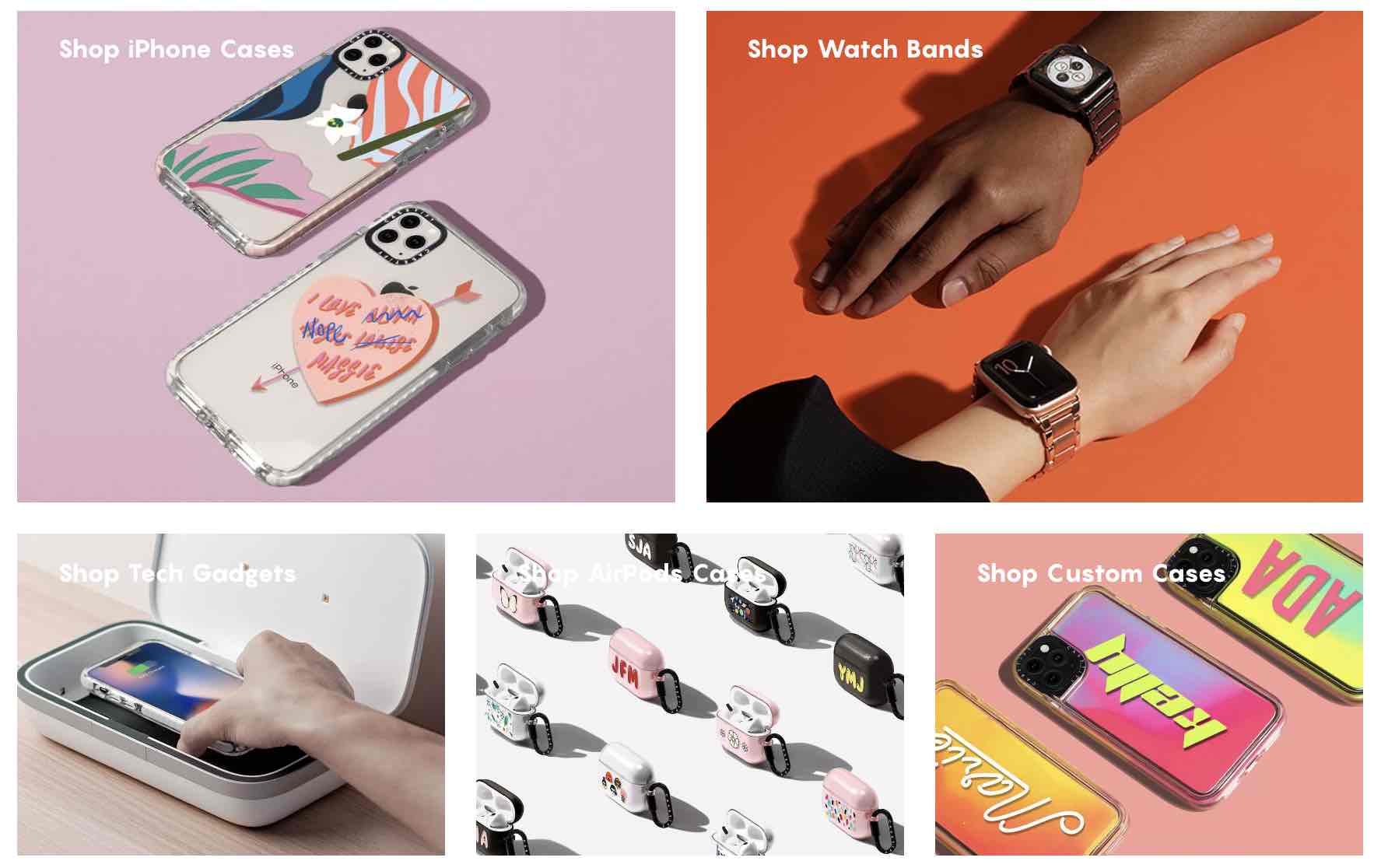 One of the products that are a part of this line is the UV Sanitizer, which is designed to destroy 99.9% of germs that live on the surface of your phone. During April and March 2020, Casetify gave 100% of the proceeds from the UV Sanitizer to GlobalGiving's Coronavirus Relief Fund. This came out to over $100,000 in proceeds for helping to send medical responders, essential supplies, and food to those communities that are in need.
During the coronavirus pandemic, Casetify also worked closely with its manufacturing partners to produce masks for donation to doctors, nurses, and other frontline medical staff. Casetify's team diverted resources to create FDA-approved surgical masks for these workers. Masks are also available for purchase by everyday customers. With every purchase of a Reusable Cloth Mask, the customer is supporting the donation of an FDA-approved surgical mask to a health worker in need. They have already donated over 35,000 masks to Direct Relief.

Additionally, Casetify is including free sanitizing wipes for disinfecting high-touch surfaces like phones and other technology devices. This is Casetify's commitment to protecting customers and their technology across their worldwide community.
In addition to helping people stay healthy, Casetify is also committed to improving the environment. Keep reading this review of Casetify to learn about their biodegradable smartphone cases and how they are helping technology become safer for the planet.
What Does Casetify Sell?
Casetify sells a wide variety of products, including:
Two of Casetify's most popular smartphone accessories are their biodegradable cases and their UV sanitizer. Here is more information about these useful electronics accessories.
Biodegradable cases
Casetify recognizes the increasing need for environmental consciousness in the world, and they're bringing this awareness into their product line. The CASETiFY CONSCiOUS collection offers compostable and biodegradable cases for protecting both your technology and the planet.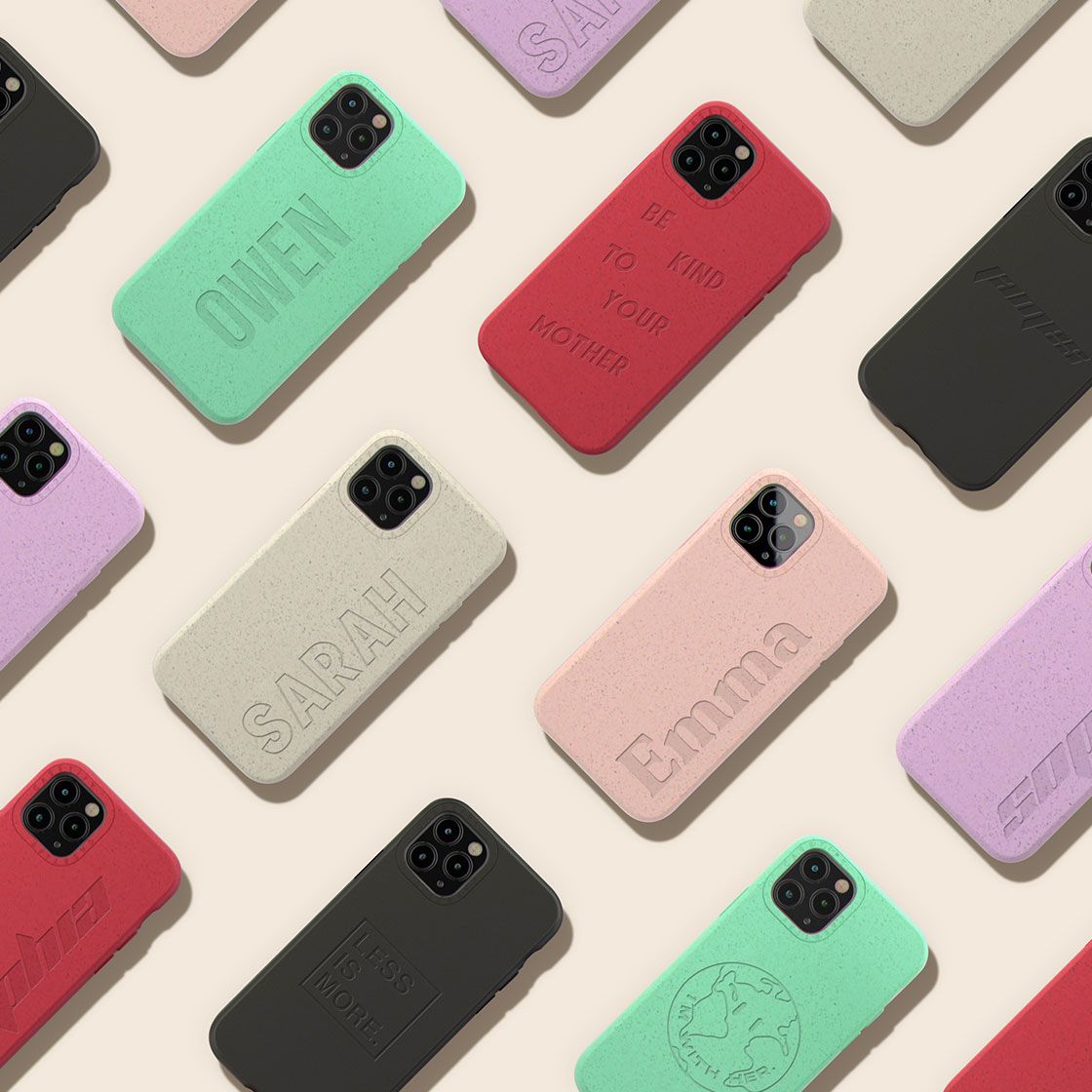 As a partner of Earth Day Network's Canopy Project, Casetify has committed to planting one tree for each compostable and biodegradable case sold. These are the world's first customizable cases, 100% compostable phone cases. They're made with ecotify™, a proprietary blend of biopolymers, starch, and bamboo. Each case breaks down into carbon dioxide, water, and other naturally occurring minerals that seamlessly mix back into the earth. Casetify uses zero virgin plastics and no toxins are left behind.
UV Sanitizer
Casetify's high-efficiency UV Sanitizer for smartphones kills germs on smartphone surfaces with six Mercury-free UV lamps inside. It disinfects germs in three minutes with easy use. Placing your device into the box so it can close and then wait for sterilization. It also offers wireless charging when activated, and 15-minute intensive sanitation can also be activated.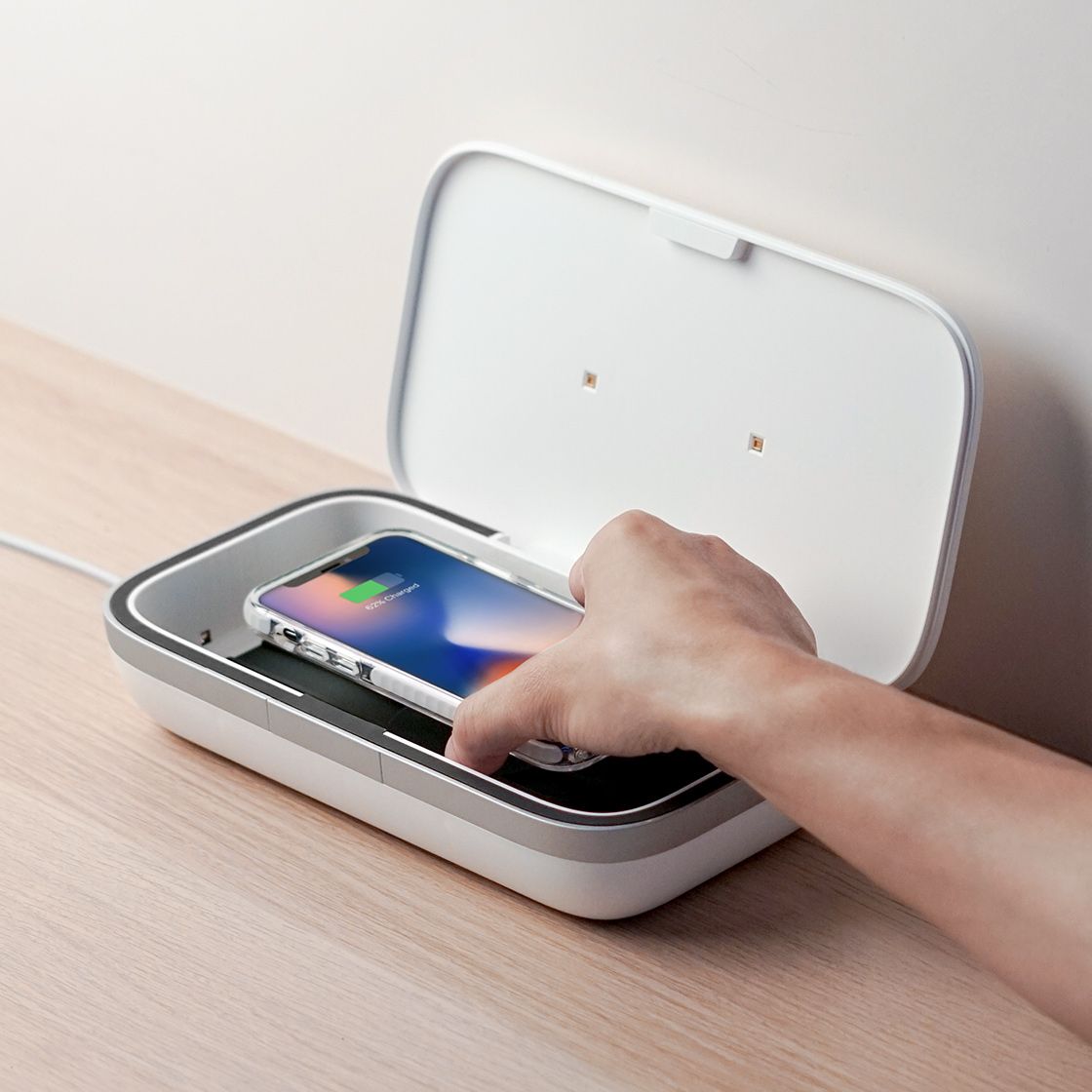 **Note: Please be aware that this product is not proven to kill coronavirus. The UV Sanitizer disinfects germs, but Casetify currently does not have a way to test its effectiveness against COVID-19 yet.**
Casetify and Philanthropy
Through Casetify's #CASETiFYCares initiative, the company is dedicated to supporting causes that matter to the global community. As part of the Earth Day Network, Casetify is a partner in the Canopy Project, and they are committed to planting a tree for every compostable case sold. This supports the goal of planting 7.8 billion trees in 2020 in honor of Earth Day's 50th anniversary.
Casetify's Direct Relief donates FDA-approved surgical masks for every purchase of a Reusable Cloth Mask. Casetify has already donated over 35,000 masks to doctors, nurses, and frontline workers.
100% of the proceeds from Casetify's UV Sanitizers goes toward supporting coronavirus relief through Global Giving. This sends medical workers, supplies, and food to communities in need around the world.
100% of the proceeds from Casetify's Her Impact Matters collection went to the support of girls' education through the Malala Fund. By celebrating women with a collection of tech accessories designed by an all-female team, Casetify works toward giving all girls the opportunity for education and learning.
Casetify FAQs
1. Will wireless charging work with my Casetify case?
Yes. Wireless charging works with all Casetify cases.
2. Will the UV Sanitizer work with my Casetify case?
Yes. The Casetify smartphone UV Sanitizer works with all Casetify cases.
3. What payment methods does Casetify accept?
Casetify accepts major debit and credit cards (American Express, MasterCard, and Visa), as well as ApplePay and PayPal.

4. Does Casetify offer returns or exchanges?
If you wish to return an item, you can email Casetify with the reason for returning within 10 days from receiving your order based on the delivery date on the tracking record. Returns on customized products for reasons other than an error are subject to a 50% recess fee on the refund amount. Specials returns and warranty policy applies to UV Sanitizers and Cloth Masks.
Shipping fees are non-refundable. Customers are responsible for the fees involved in returning items.
5. Can I join the Casetify Artist Collection and sell my design?
If you are interested in selling your design through Casetify, you can email artists@casetify.com with your portfolio link and social media accounts for consideration.
Casetify Pros and Cons
Pros
Custom cases

Wide product lineup

Eco-friendly biodegradable products

UV Sanitizers and face masks available

World-conscious company with high-quality products
Cons
Not everything is 100% refundable
Overall Casetify Review — 4.5/5.0
Casetify is a company meeting the moment we live in. Not only do they offer great products with protective capabilities for your technology devices, but their tech accessories are built alongside cultivation of a conscious world-presence. Casetify understands both the need for high-quality protective tech as well as eco-friendly, environmentally-conscious practices.
Their dedication to protecting and preserving the world, through their influence in over 180 countries, leaves you safe in the knowledge that your purchases are not harming the natural environment. With Casetify's additional dedication to supporting the combat of coronavirus, you can rest assured that your dollars are going toward better causes than if you purchase tech accessories, like cases for smartphones, elsewhere.