As we become more and more reliant on the internet, it's becoming increasingly important to protect ourselves from malicious software. The best way to do that is with a strong antivirus tool. These security solutions offer protection for everything from phishing attacks to ransomware to spyware.
If you're in the market for new antivirus software, then one company that you may want to consider is BullGuard. BullGuard sells antivirus products and security software that work with every operating system. Their tools have scored well in many independent tests and are affordable enough to fit into most budgets.
But what makes BullGuard different from its competitors? Why would someone choose them over any other antivirus provider? Everything that you need to know in order to answer those questions will be covered below. Keep reading this BullGuard review to learn more.
BullGuard Review
---
What Sets BullGuard Apart?
---
BullGuard sells straightforward, no-nonsense cybersecurity tools. Like many companies in this industry, BullGuard sells antivirus software, an internet security solution, and a secured VPN. These tools provide everything that you need to clear up existing malware infections, avoid malicious websites, and keep your information secure while you browse online.
But these features are part and parcel of the antivirus industry. BullGuard still manages to stand out thanks to how easy the company makes it to use its products. This starts with their simple interface. It consists of just 9 easy-to-understand panels that users can click on to manage their settings for each aspect of the antivirus software.
BullGuard also has an ultra-modern installer that automatically updates itself whenever new antivirus definitions are released. That means BullGuard users don't have to worry about keeping their antivirus software updated. After they've completed their initial download, they can just allow it to manage itself.
BullGuard's effectiveness is also better than ever thanks to its latest product line. Now, the company's security solutions offer multi-layered protection from malware. These layers are:
Safe Browsing
Dynamic Machine Learning
Sentry Protection
Antivirus Engine
Firewall
Vulnerability Scanner
With these updates, BullGuard has achieved great results in some independent AV-comparatives tests. They offer advanced real-time protection from trojan horses, hackers, computer viruses, keyloggers, and all other types of malicious software.
What Security Features Does BullGuard Offer?
---
BullGuard was founded in London in 2002. The company has kept its headquarters there ever since. But it's expanded greatly since those early days. BullGuard is a cybersecurity solutions firm. They specialize in antivirus software that protects individual users from various types of malware. But the company also sells internet protection tools, a secured VPN, mobile security products, and even a cloud-based identity protection option.

Buying from BullGuard is incredibly easy. Users can simply visit their website, choose the product they like best, pay for it, and then download it straight to their computer or mobile device. There's no need to worry about things like shipping when you buy from BullGuard.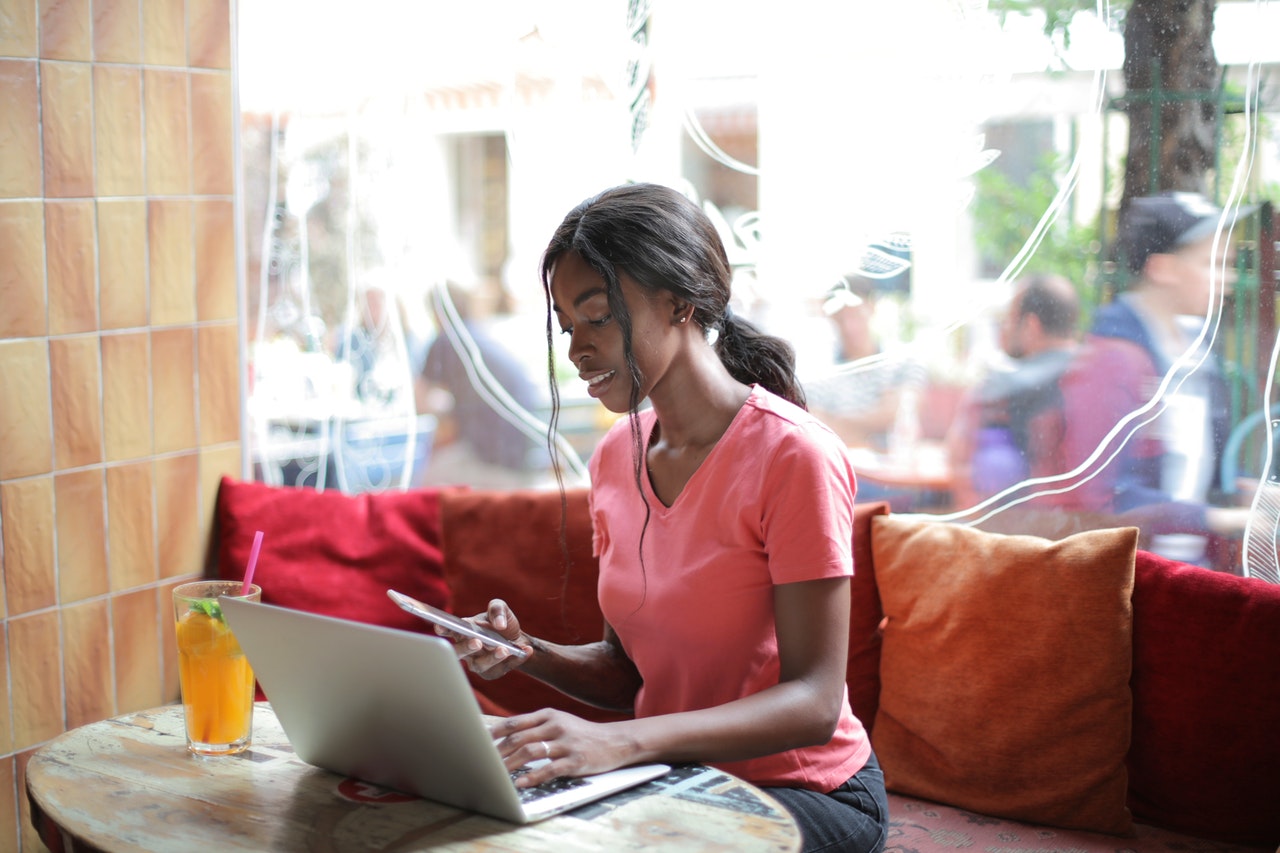 The company has a 30-day money-back guarantee on all of its products. So if you end up disliking what you buy from BullGuard, you can return it free of charge. They also offer a free 30-day trial for everything they sell. So you can try the company's cybersecurity solutions with very minimal risk.
BullGuard gives its customers six major product offerings to choose from. Each offers a slightly different set of benefits that are worth exploring in more depth.
BullGuard Premium Protection
Premium Protection is BullGuard's all-in-one solution to cybersecurity. It combines their Internet Security, Antivirus, and Identity Protection services into a single package. This option offers complete protection for up to 10 of your devices. It costs $99.99 annually.
BullGuard Internet Security
BullGuard Internet Security includes everything that you'll get from their antivirus software. But this product also gives you a secure browser, a firewall, parental control features, and even a cloud-integrated backup feature. It costs $59.99 annually to cover up to three of your devices with this plan.
BullGuard Antivirus
If all that you need is an antivirus tool, then BullGuard Antivirus could be a great option. It offers protection from phishing attacks, ransomware, viruses, and more. It also includes a vulnerability scanner to assess where your computer is weakest and what you can do to resolve the issue. The company's antivirus software costs $29.99 annually for each device you want to cover with it.
BullGuard VPN
BullGuard's VPN promises total online freedom. It gives you the ability to browse the internet wherever you are without having to worry about allowing your private information to fall into the wrong hands. The company's VPN is very affordable. Prices start at just $3.54 per month and you can cover up to 6 devices simultaneously with it.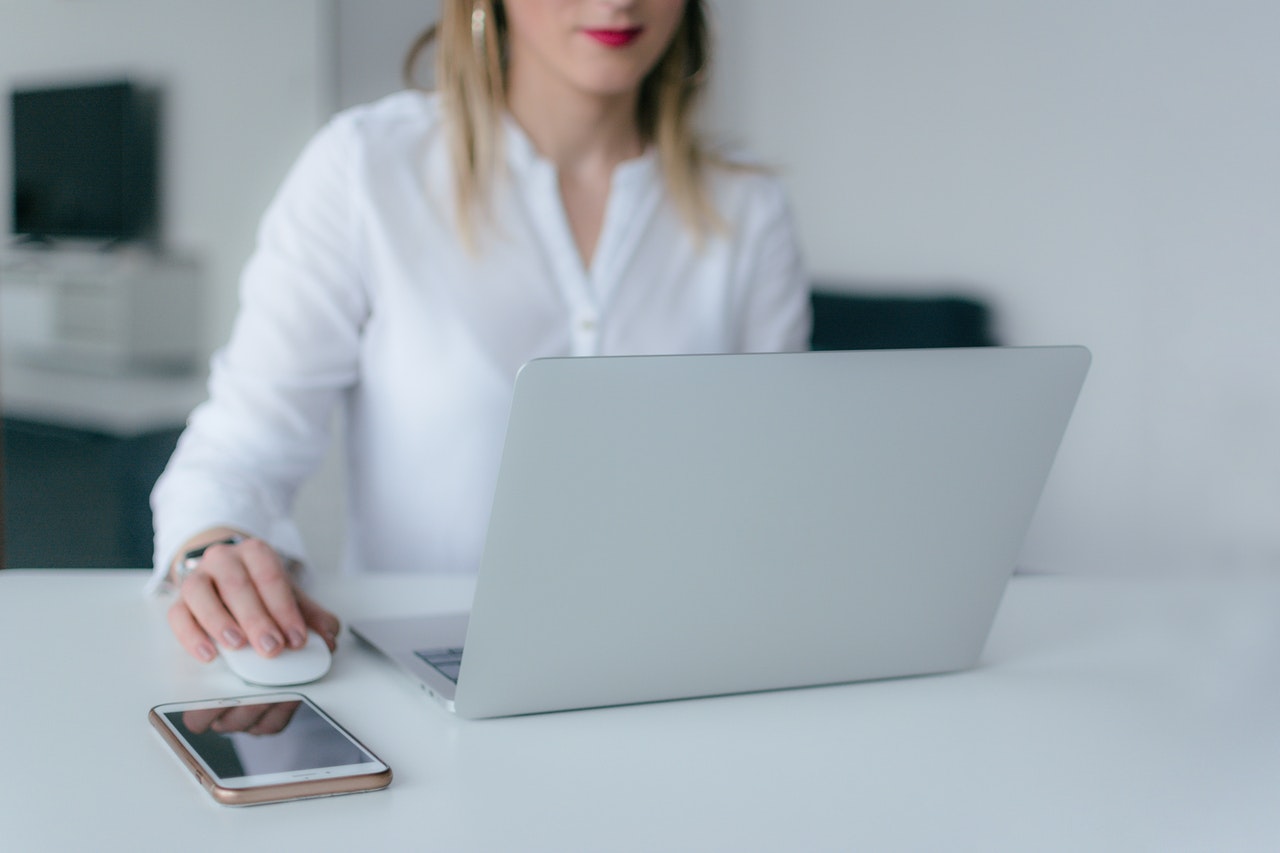 BullGuard Mobile Security
This product is the best choice for people who only need protection for their mobile devices. BullGuard Mobile Security can be installed on both Android and iOS devices for free. But if you want to enable real-time antivirus scanning, then you'll just have to pay a one-time fee of $19.99 to do so.
Ultimate Identity Protection
Keeping your identity safe online is more important now than ever. BullGuard Ultimate Identity Protection will help you do it. It monitors the web 24/7 to keep your personal and financial information safe and secure. Ultimate Identity Protection costs $39.99 and will cover up to three of your devices.
How Does BullGuard Compare to Other Antivirus Software?
---
| | BullGuard | Norton | Bitdefender | Webroot | McAfee |
| --- | --- | --- | --- | --- | --- |
| Price Range | $19.99-$99.99 | $84.99-$349.99 | $59.99-$149.99 | $39.99-$79.99 | $24.99-$119.99 |
| System Compatibility | Windows, Mac, iOS, Android | Windows, Mac, iOS, Android | Windows, Mac, iOS, Android | Windows, Mac, iOS, Android | Windows, Mac, iOS, Android |
| Free Version | Yes | No | Yes | No | No |
| Trial Version | 30-Day | 30-Day | 30-Day | 14-Day | 30-Day |
| Smartphone/Tablet | iOS and Android | iOS and Android | iOS and Android | iOS and Android | iOS and Android |
BullGuard FAQs
---
Is BullGuard antivirus good?
Yes, BullGuard antivirus is a solid security product that has scored well in several AV-tests. However, there are also test examples that include a lower overall score from BullGuard. Results have been mixed.
Does BullGuard have a VPN?
Yes, BullGuard has a VPN available for purchase. It promises to provide users with total freedom and privacy whenever they browse online.
Does BullGuard work on Mac?
Yes, you can use BullGuard on Mac laptops, desktops, iPhones, and iPads. It will support the built-in antivirus protection that iOS devices offer out of the box.
Will BullGuard remove malware?
Yes, BullGuard's antivirus tool will automatically perform malware scans for you. When it detects any type of malware, it will remove them. This includes things like spyware, keyloggers, trojans, worms, and viruses.
Does BullGuard have a password manager?
Yes, BullGuard has partnered with a password management company called Dashlane to provide all of its customers with a password manager that they can use to keep their passwords safe and secure.
Does BullGuard work on iPhone?
Yes, you can use BullGuard's flagship antivirus software on your iPhone. The company also has a Mobile Security product that's been specially designed for use on mobile devices.
Is BullGuard free?
BullGuard doesn't have a long-term free version of its product. But it does offer users a free 30-day trial on everything that it sells. The company also has a 30-day money-back guarantee, so you can essentially use it for 60 days without having to commit to paying for it.
Does BullGuard work on Windows XP?
Yes, if you're still running Windows XP, then you can use BullGuard as your security solution. It will protect your Windows XP device from viruses, malware, and other threats you may encounter online.
How do you contact BullGuard?
If you need to contact BullGuard, you can do so via email. Their support address is support@bullguard.com and their address for general info is mail@bullguard.com.
How do I install BullGuard?
Installing BullGuard is super easy. Just log in to the "my account" page and press "download from my subscriptions". Then follow the prompts as they come up.

How much does BullGuard VPN cost?
That depends on how you want to pay for it. If you pay monthly, the BullGuard VPN will cost $11.99 per month. Annual subscriptions cost $6.94 a month, two-year plans cost $4.74 a month, and three-year plans cost $3.54 a month.
Does BullGuard slow down your computer?
No, BullGuard won't slow your computer down at all unless you're using a very old system that's already slow anyways.
Is BullGuard better than Norton?
No, Norton is considered the better antivirus solution for a few reasons. They have higher scores in independent tests and also offer more add-ons and bonus features than BullGuard.
How do I get rid of BullGuard?
To get rid of BullGuard on a Windows operating system computer, press the Windows key on your keyboard. Then, go to your control panel and find BullGuard. When you do, click uninstall and follow the prompts that appear on your screen.
Is BullGuard better than Windows Defender?
Yes, BullGuard has higher detection rates for things like zero-day attacks, which could torch your system if they're not caught. So it's worth upgrading to BullGuard if you're currently only using Windows Defender.
How long does BullGuard full scan take?
A full BullGuard scan will take between 1.5 and 3 hours to complete. But you can run a quick scan in under 10 minutes if you don't want to wait that long.
How does BullGuard secure browser work?
BullGuard's secure browser automatically prevents you from visiting suspicious and malicious websites. So you don't have to worry about these while you use the tool.
What is BullGuard boot manager?
Boot Manager is one of the tools that comes with BullGuard's antivirus software. It shows you which applications are eating up the majority of your processing power so that you can make changes that will speed up your computer.
BullGuard Pros and Cons
---
Pros
Simple interface is easy to understand and use

Automatic updates

Mostly excellent scores in independent quality tests

Base offering is more affordable than most competitors

Automatically scans for vulnerabilities
Cons
Limited bonus features

Antivirus software has no discount for multiple devices

Some poor scores in independent testing mixed with their excellent ratings
Overall BullGuard Review - 3.5/5
---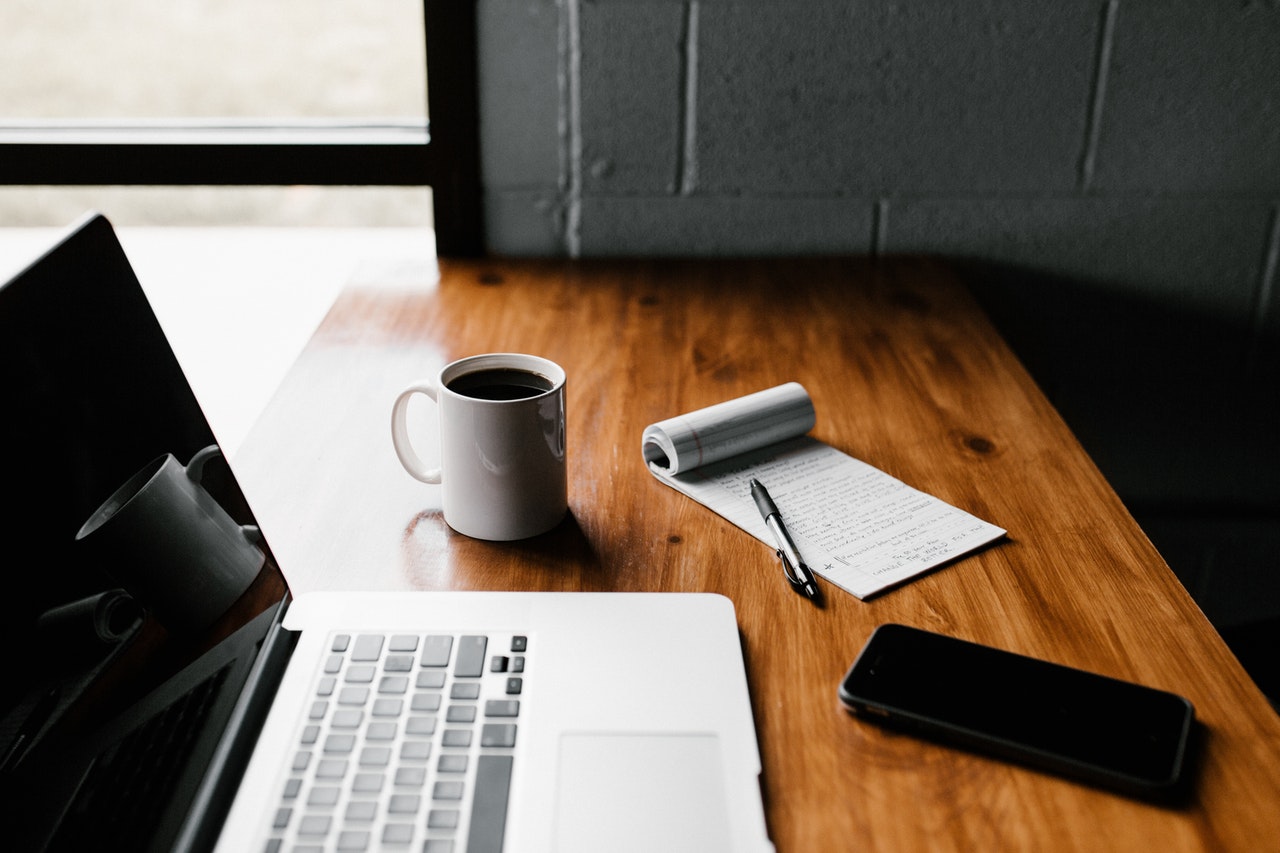 BullGuard makes solid antivirus software that will keep you safe from the vast majority of threats that you might encounter online. They have several different products to choose from, which makes it easy to find the one that's the right fit for your home. Each of these products provides protection against pop-ups, ransomware, phishing, and many other types of malware.

The company's interface is another highlight. It's super straightforward and will be easy enough for anyone to use - even those with limited technical experience. Similarly, the antivirus software will automatically update so you'll never have to worry about forgetting to do that and leaving your PC vulnerable. If you choose BullGuard, you'll likely be happy with your purchase. But the problem is that there are simply better options out there for the money.
BullGuard offers its customers much fewer add-ons and bonus features than do companies like Norton and McAfee. They also offer no discount for covering multiple devices with their antivirus software. That runs counter to an industry norm and will cost you more money than you should have to pay if you need to keep several devices covered.
But most importantly, BullGuard has had several misses in independently-ran lab tests. Most of the industry's major players have scored consistently well across all tests.