Some mental health issues require more support than therapy can offer alone. In these situations, it's usually best to seek out psychiatric support. Psychiatrists can prescribe you medications that can get you back to feeling like yourself.

Nowadays you don't even need to go to a doctor's office to get psychiatric care. Services like BrightSide enable you to receive the support that you need from the comfort of home.
BrightSide offers online psychiatric care that includes both medication and traditional therapy. Keep reading this BrightSide review to learn how the company can help you address your mental health concerns and to see our overall review of their service.
BrightSide Review
---
What Sets BrightSide Apart from Competitors?
---
BrightSide stands out through its focus on psychiatric care. Most online therapy programs match you with professional counselors who provide therapy. This can be very helpful. But it won't be enough for every patient. Sometimes psychiatric medication may be needed to help an individual feel their best.
That's where BrightSide comes in. You can use the service to receive high-quality psychiatric care entirely online. You'll get to meet with licensed mental health professionals who are able to prescribe you medications to help you manage your mental health issues. It's an easy way to receive the care that you need to deal with anxiety, depression, bipolar disorders, and many other mental health concerns.
BrightSide is an even better fit for people who need help with anxiety and depression. The company specializes in the treatment of these two problems. Other online therapy platforms can help you with these issues as well. But very few can prescribe you medication and offer you therapy in the way that BrightSide can.
BrightSide also gives you the ability to customize the care that you receive until it meets your specifications. For example, you don't have to get medication if you don't want to. The company also offers therapy packages that provide live video sessions with a licensed therapist. You can even purchase these individually, which makes it possible to connect with a counselor as often as you need to.
Signing up for BrightSide Online Therapy
---
Getting started with BrightSide is a fairly straightforward three-step process. You can begin by visiting the company's website. Once there, click on the link marked "start your free assessment".
Here, you'll be prompted to fill out a free mental health assessment. BrightSide will ask about your symptoms, goals, and healthcare needs to come up with your personalized treatment plan. They'll let you know whether they think medication, therapy, or both are right for you.

Next, you'll get a personalized therapist match within 48 hours. You'll have an online video consultation with them so that you two can decide on the next steps of your treatment plan together. If medication is prescribed, it will start being delivered to your door monthly.

At this stage, the signup process is complete. You'll get to stay in touch with your therapist through unlimited messaging. You'll also get to measure your progress with regular check-ins in which any adjustments that are needed can be made.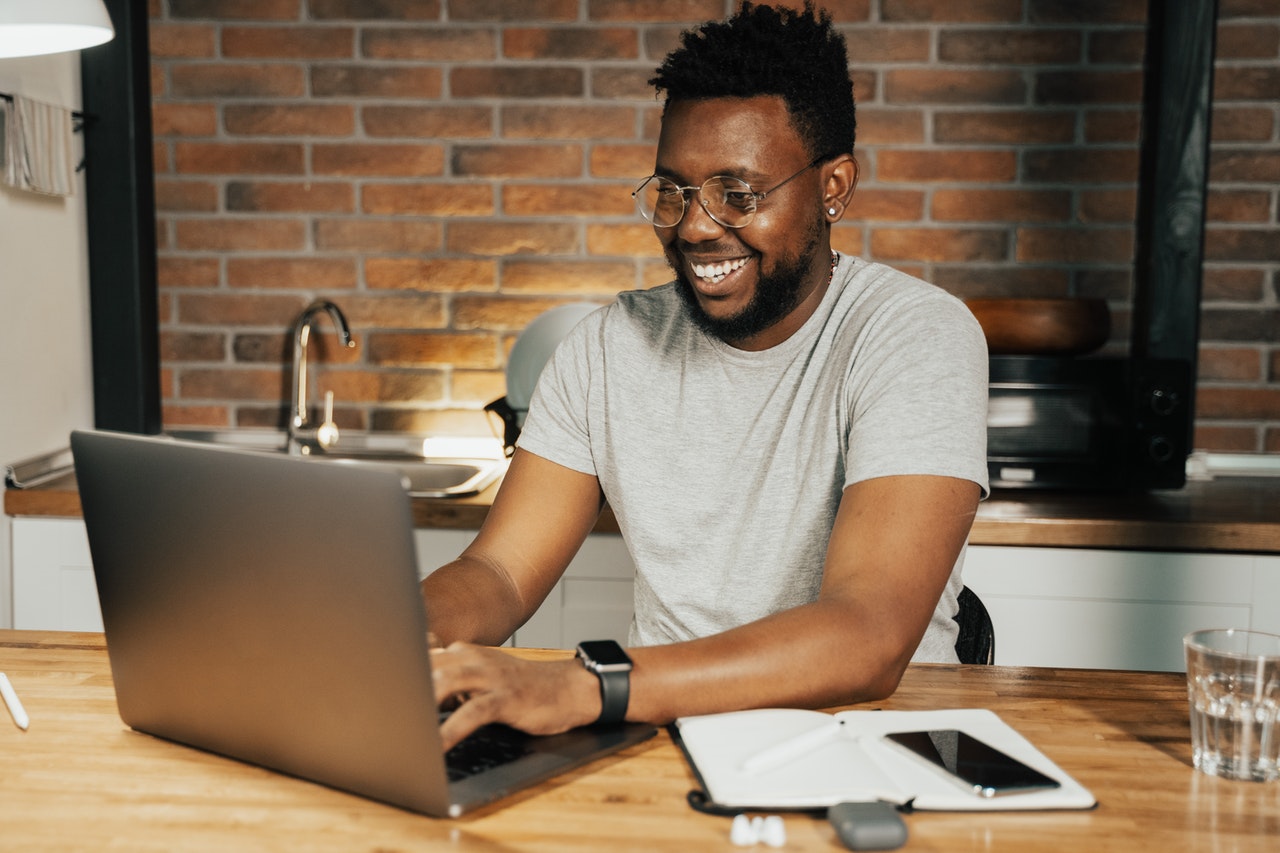 Therapist Certifications and Quality at BrightSide
---
BrightSide therapists are all highly qualified. The company's provider network is made up of psychiatrists, physicians, and psychiatric nurse practitioners. A practitioner must pass the following criteria before BrightSide will work with them:
Graduated from a U.S. medical school
Have a current license to practice medicine in your state
Have at least several years of professional experience
However, the response rate of BrightSide therapists can vary from provider to provider. Some respond to messages daily or even within a few hours after you send them. But others may take a day or more to get back to you. This could be a problem if you're dealing with a serious mental health issue and need support in the moment.
What Does BrightSide Offer and Company Info
---
BrightSide was founded in 2017 and has kept its headquarters in San Francisco, California, ever since.
The company's goal is to provide affordable and high-quality mental health care for people across the country. It focuses on anxiety and depression in particular since these are two of the most common mental health problems in the United States.
Unfortunately, BrightSide's refund policy is almost non-existent. The company says that it offers no refunds for any subscription payments. However, they may give you a refund for an a-la-carte consultation session. You need to contact support@brightside.com for an answer.
When evaluating any online therapy service, it's important to understand the specific plans that are available to choose from. Here's an overview of what your options are with BrightSide.
Medication Plan
BrightSide's medication plan is for patients who are just looking for medication without receiving therapy alongside it. The company has a proprietary technology called Brightfinder that uses data to find the right medications for you.
You'll get to meet with a doctor every so often to determine how the medication is working. But you don't receive therapy from them. This plan starts at $95 per month.
Evidence-based Therapy Plan
This plan is for individuals who aren't looking for medication but who would like high-quality online therapy. You get unlimited chat messaging so that you can consult with your therapist whenever you want. The plan also includes monthly video sessions, which are basically the same as in-person therapy but available to do from anywhere.
You can add as many additional video sessions to this plan as you want. They'll cost you $59 each. The total monthly cost for this plan is $249.

Medication + Therapy Plan
Medication + Therapy combines everything that BrightSide has to offer. You'll get evidence-based therapy sessions and medications that help you feel better. The price of this plan is $299 per month. That means you'll save a total of $45 per month over the cost of purchasing each plan on its own.
How Does BrightSide Compare to Other Online Counseling Platforms?
---
| | BRIGHTISDE | BETTERHELP | TALKSPACE | REGAIN.US | CEREBRAL |
| --- | --- | --- | --- | --- | --- |
| Specialty | Anxiety, depression, medication-based treatment | General mental health and wellness | General mental health psychiatry, couples, teens | Couples counseling, general mental health support | Anxiety, insomnia, depression, medication-based treatment |
| Average Price | $249/month | $60-$80/week | $64-$90/week | $60-$90/week | Roughly $65/month |
| Mobile App | No | Yes | Yes | Yes | Yes |
| Session Format | Video conferencing | Video conferences live chats, phone calls, messages | Text, video, and voice messaging | Live meetings via computer, tablet, or smartphone | Video or phone call |
| Prescriptions | Yes | No | Yes | No | Yes |
| Therapist Certifications | Psychiatrists, psychiatric nurses, therapists | PhD, PsyD, MFT, LCSW, LPC | MS, RMHCI, LICSW, LMHC, LPC | Licensed psychologists, family therapists, marriage counselors, etc | PsyD, PhD, LMHC, and more |
BrightSide FAQs
---
Does BrightSide take insurance?
No, BrightSide does not currently accept insurance. You will have to pay for the care you receive from them out-of-pocket.
Does BrightSide treat ADHD?
BrightSide says that its providers do not treat ADHD or prescribe any medication for it. So you will need to look elsewhere if you need that type of care.
Does BrightSide prescribe medication?
Yes, BrightSide does prescribe medication for some mental health issues like anxiety and depression.
Does BrightSide work?
Yes, BrightSide can be a very effective way to improve your mental health and well-being. The company's providers use evidence-backed treatment methods like medication and cognitive behavioral therapy. This is a form of care that you might get from in-person therapy sessions.
Does BrightSide offer refunds?
The company sometimes will provide a refund for patients who have canceled an a-la-carte consultation. But BrightSide doesn't offer refunds for medication or therapy subscription payments.
Are BrightSide therapists licensed?
Yes, every therapist that you could work with on BrightSide will have a license. The company only works with providers that have graduated from medical school, have their licenses, and have real-world experience.
Is BrightSide confidential?
Yes, BrightSide says that it uses "bank-level" encryption to protect its clients' data. The company also says that it will never sell patient information to third parties.
What medications does BrightSide prescribe?
BrightSide prescribes many different medications for anxiety and depression. This is a list that includes Abilify, Wellbutrin, Buspar, and Celexa, among others.
How do I delete my BrightSide account?
You can delete your account by messaging the company's customer service email address, which is support@brightside.com. Or you can go to your account settings and initiate a cancellation there.
Can online therapists prescribe medications?
Yes, DEA regulations say that psychiatrists can prescribe up to 90 days of medication to patients they meet with online. But these have to come from a doctor who would be able to prescribe medications in-person to you as well.

Where is BrightSide available?
Both medication and therapy from BrightSide are available in the vast majority of U.S. states. You can check the complete list here.
How does BrightSide work?
BrightSide is pretty simple. The service connects you with a mental health professional who you can speak to regularly via live video chats and unlimited messaging.
How much does BrightSide cost?
This varies based on the plan that you've chosen. But you should expect to pay between $95 and $295 per month.
What if I need to reschedule an appointment with BrightSide?
You can reschedule your appointments by logging into the BrightSide Portal and choosing the "Reschedule" button. You just need to do this at least 24-hours before your appointment to avoid any fees.
How do I contact my BrightSide provider?
You can contact your provider via the web portal or via video chat during the sessions that you've scheduled with them.
What if I missed my BrightSide appointment?
If you missed your appointment, you won't be able to get a refund, unfortunately. But your provider will send you a new request to rebook with them in the next 24/48 hours.
How can I view the status of my BrightSide prescription?
You can check on your prescription anytime by logging into your BrightSide account and navigating to the medication card on your dashboard.
BrightSide Pros and Cons
---
Pros
Specializes in treating anxiety and depression

Providers can prescribe mental health medications entirely online

Multiple ways to connect with your therapist

Several plan options to choose from

Additional video chats can be purchased a-la-carte
Cons
No mobile app

Doesn't accept insurance

Providers can take between 24-48 hours to respond to your messages
Overall BrightSide Review - 4.3/5
---
BrightSide is an online therapy program that's worth your attention. The company stands out due to its focus on psychiatric care. It's especially good at caring for people who have been struggling with anxiety and depression.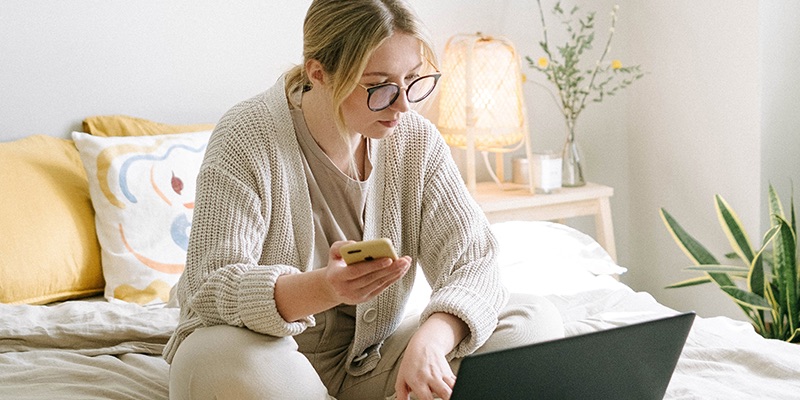 When you sign up for BrightSide, you'll get to work with professional counselors who can help you explore the root causes of your mental health problems. They can provide you with traditional therapy, medication, or both. Your needs will form the basis of the care that you receive from BrightSide. This makes the service a fairly customizable one.

BrightSide isn't perfect, however. The company doesn't accept insurance and it doesn't currently have a mobile app. Additionally, some providers can take as long as 48 hours to get back to you after you've messaged them. This can make it difficult to get the mental health support that you want when you actually need it. Still, if you want online psychiatric care, you'd be hard-pressed to find a better option than BrightSide.