Preparing for standardized exams like the MCAT and the LSAT is never easy. However, nowadays there are dozens of test prep companies for students to choose from. While this wide selection is positive overall, it can also make it challenging for a student to zero in on which test prep company is right for their needs.
One option that you should be considering is Blueprint. They create high-quality test preparation resources for students studying for the LSAT and MCAT. With Blueprint's help, you could see meaningful increases in your practice test scores within just a few weeks. Keep reading this Blueprint review to learn what makes Blueprint different, how you can benefit from signing up, and how we rate the online LSAT and MCAT test prep overall.
Blueprint Review
What Sets Blueprint Apart?
In a sea of test preparation companies, Blueprint manages to stand out in a few key ways. First, they empower their students to study both whenever and wherever they want. Blueprint accomplishes this by providing its high-quality test preparation materials in several different formats.

For example, if you need to study for the LSAT, you can do so with Blueprint in the following ways:
Live online courses
On-demand online courses
In-person courses
One-on-one tutoring
By yourself with the company's in-depth LSAT books
Even better, you can get access to interactive lessons, unlimited live help, and more by signing up for Blueprint's monthly test prep subscription plan. The LSAT program even includes access to every question from every LSAT exam plus detailed explanations for all of them. The stunning amount of resources available through plans like these ensure that you have everything you could need to get ready for your upcoming LSAT.
Blueprint offers similar products for its MCAT students. You can visit their website to easily sign up for comprehensive online courses, one-on-one tutoring, practice exams, and a question bank featuring more than 4,000 problems with explanations.
Blueprint even makes some of its MCAT test prep resources available for free. For example, you can take a free MCAT practice exam, answer the question of the day, or attend free events and webinars. This allows you to experience the BluePrint difference for yourself before you invest in a full plan.
Blueprint Company Info
Blueprint was created by experienced test prep instructors who felt that the test preparation market could be better. They knew that their students learned best while they were having fun. So, they decided to create a company that made preparing for tough exams like the LSAT and MCAT both easier and more entertaining.
Blueprint has brought the vision of its founders to life. Today, they're committed to providing the absolute best in LSAT and MCAT test preparation services. They achieve this by ensuring that their courses are only taught by instructors who have achieved top scores on the MCAT and LSAT themselves. This ensures that you get to learn from someone who's been through exactly what you're going through and who knows what it takes to succeed.

Blueprint sells its MCAT prep services as standalone products. You can visit their website to purchase a comprehensive online course, tutoring, practice exams, access to the MCAT question bank, or as many of these products as you want.
If you're studying for the LSAT, you can either purchase a monthly subscription to gain access to most of Blueprint's online resources or purchase an individual course. You get to choose between courses that take place in the classroom, live online, or on-demand online. With so many options to choose from, Blueprint has created an online MCAT and LSAT test preparation resource to match every student's preferences.
Blueprint FAQs
Who teaches Blueprint courses?
All Blueprint classes are taught by teachers who have scored high marks on the exam you're preparing for. For example, if you take an LSAT class from Blueprint, you'll be taught by an educator who has scored in the 99th percentile on the exam.
Does Blueprint offer any free resources?
Yes! Blueprint has both LSAT and MCAT resources that you can access for free. These give you the chance to try before you buy.
Does Blueprint offer any free trials?
Yes. At the time of this writing, Blueprint is offering a free five-day trial to students who sign up for their monthly LSAT preparation subscription. If you don't end up liking the resources that you receive, then you can get a full refund by simply calling Blueprint and requesting one.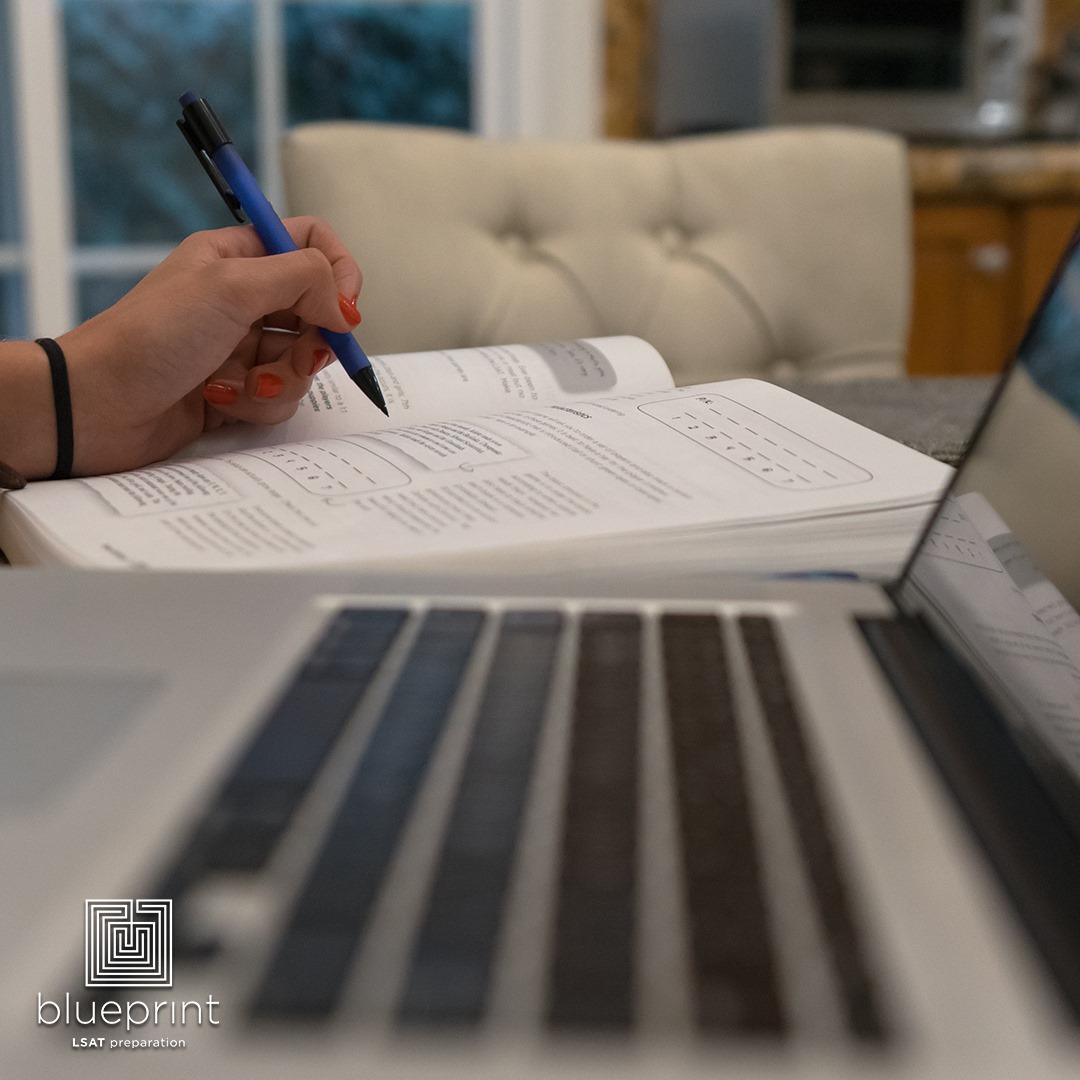 Does Blueprint offer any guarantees?
Blueprint has a score increase guarantee, which is available to LSAT students who meet the criteria listed on this page. If you meet these criteria and fail to increase your score, then you're eligible to retake a preparation course from Blueprint for free.
Is financial aid available from Blueprint?
Yes, you're eligible for financial aid from Blueprint if you've received an LSAC fee waiver. This applies to full-length, standard live classes.
Blueprint Pros and Cons
Pros
Live and on-demand lessons

Instructors who have scored high marks on exams they teach

Comprehensive LSAT prep books for self-study

Free trials available

Score increase guarantee for qualifying students

Subscription plans available
Cons
Can be costly

Trial period may not be long enough to make a decision
Overall Blueprint Review - 4.7/5
Performing well on standardized tests like the MCAT or LSAT can have a huge impact on your chances of admission to your top-choice schools. Blueprint makes studying for these exams much easier. They also allow their students to pick and choose the resources that make the most sense for their unique needs. Whether you prefer studying online, in-person, or on your own, Blueprint has something for everyone.

The only real downside to choosing Blueprint is the cost of the LSAT and MCAT test prep online. However, if you compare the resources that the company offers to your other options, you'll find that the cost of Blueprint test prep materials aligns closely with the market. This means that, although Blueprint products are a significant investment, they're not much more than what you would pay for similar resources from another company.