For many, one of the biggest roadblocks faced when it comes to changing to a new diet for weight loss is not knowing what to cook. Dietary restrictions may require the reduction of staples like bread and cheese, and the introduction of totally foreign items like quinoa. If you are eager to lose weight but don't know where to start, a diet food plan like bistroMD may be worth considering.
bistroMD is a food plan that allows subscribers to adhere to specific diets, lose weight and never have to worry about putting together a healthy meal. Meal plans are available for the following diets:
Healthy-eating
Gluten-free
Heart-healthy
Diabetic
Vegetarian
Menopause
In this review, we'll shed some light on what sets bistroMD apart from competitors, the specifics about the plans and pricing, plus how a bistroMD diet food plan subscription works.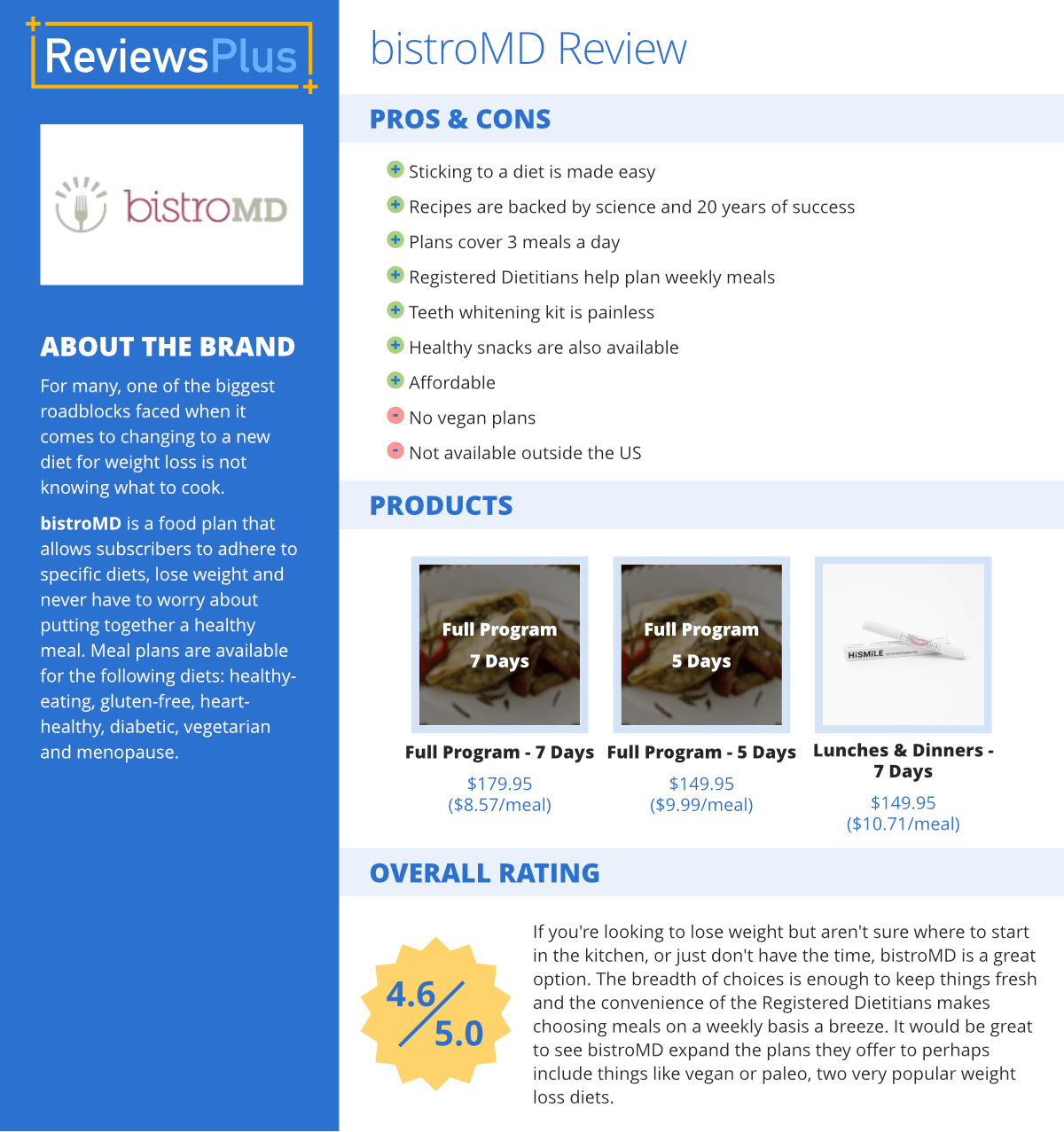 What Sets bistroMD Apart
The main thing that sets bistroMD apart from many food delivery services is the focus on healthy, doctor-designed meals. bistroMD uses proven metabolism correction science from the mind of Dr. Caroline J. Cederquist to facilitate healthy weight loss.
Subscribers can select from over 150 different meals each week, all doctor-designed and chef-prepared. Here are examples of the lunches and dinners available at bistroMD:
Chicken Mole
Bacon Cheeseburger Meatloaf with Yuca Fries
Mediterranean Quinoa Salad
Grilled Salmon with Creamy Pesto
Jerk Spiced Chicken with Mango Chutney
Sliced Ham with Mustard Maple Sauce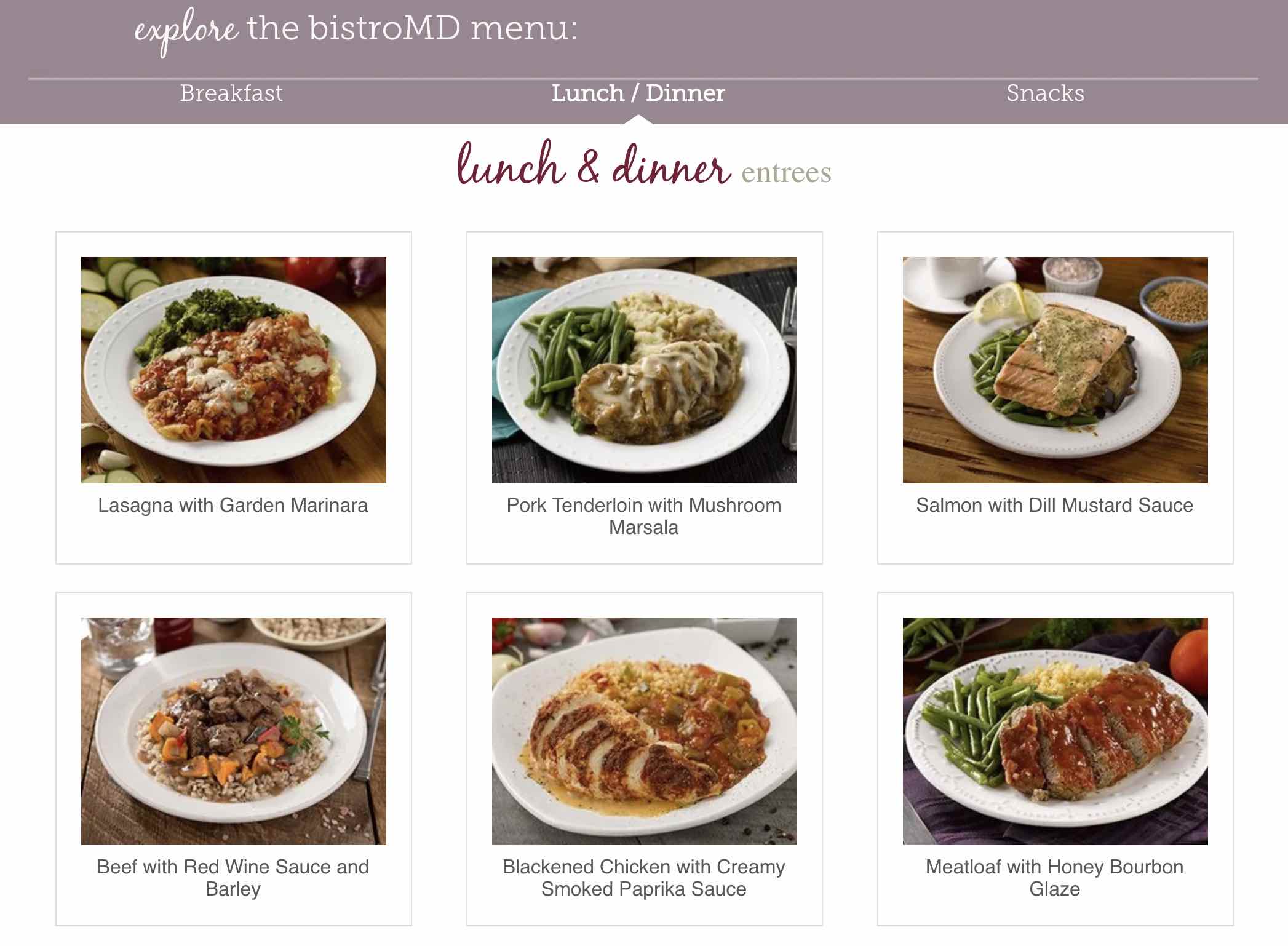 As you can see, these aren't your typical dieting meals. Meals come frozen and ready to eat after heating, in 5 minutes or less. Plus, bistroMD also offers a program for healthy snacking called EATS - Essential and Tasty Snacks.

One of the most unique features of bistroMD is the "My bistroMD" customization tool and members interface. View your upcoming meals here. The Registered Dietitians will create a custom plan based on your diet needs and taste preferences. Meals suggested by the Registered Dietitians are not locked in and can be swapped out with other meals before they are shipped.

bistroMD offers diet meal plans for both men and women, covering either 5 or 7 days. Meal plans cover breakfast, lunch and dinner, with the option for just lunch and dinner available.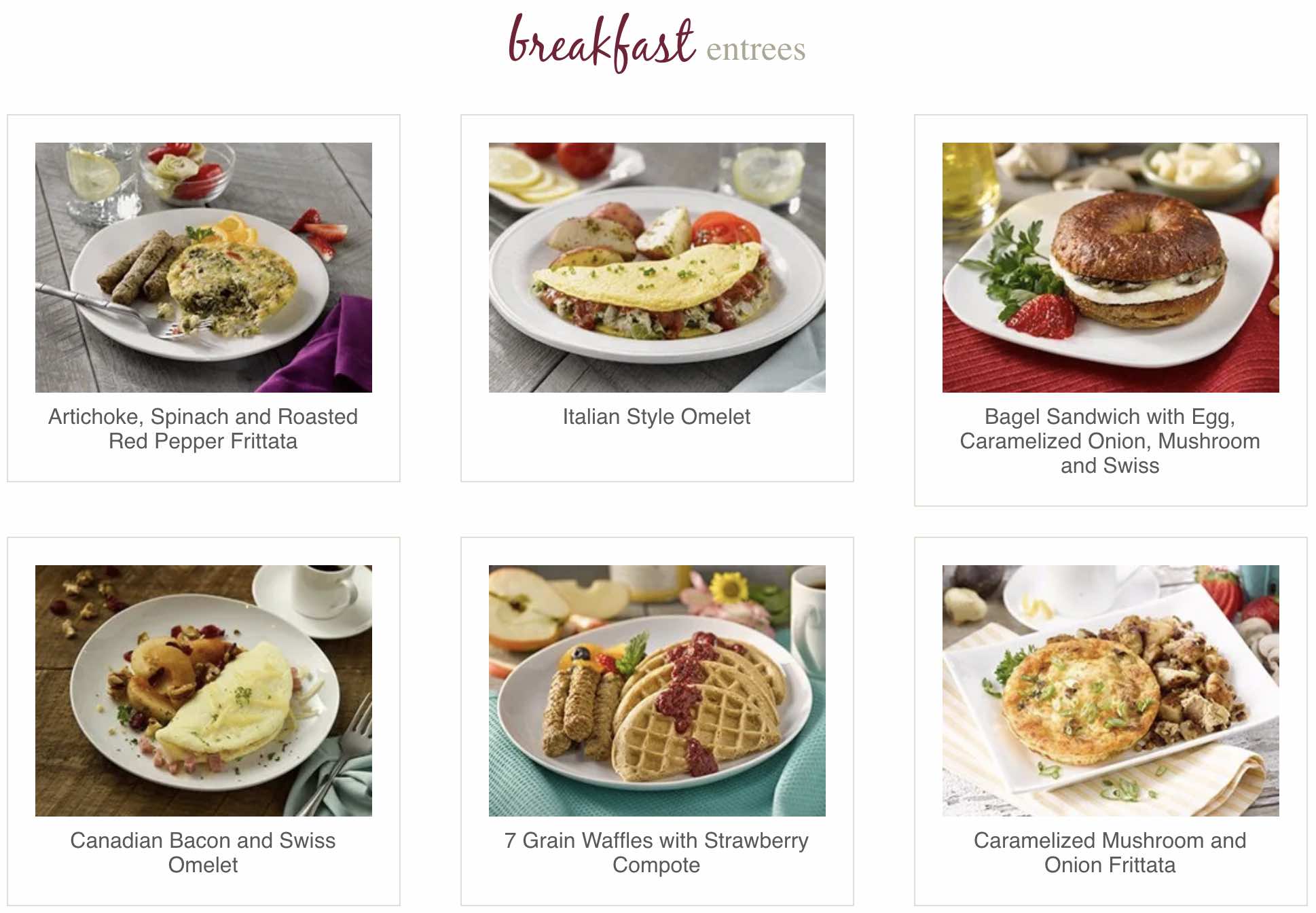 In summary, the main features you'll enjoy with a bistroMD subscription are:

Healthy, doctor-designed meals
Coverage for breakfast, lunch and dinner
Dietitian assembled meal plans
Over 150 meal options
EATS healthy snack program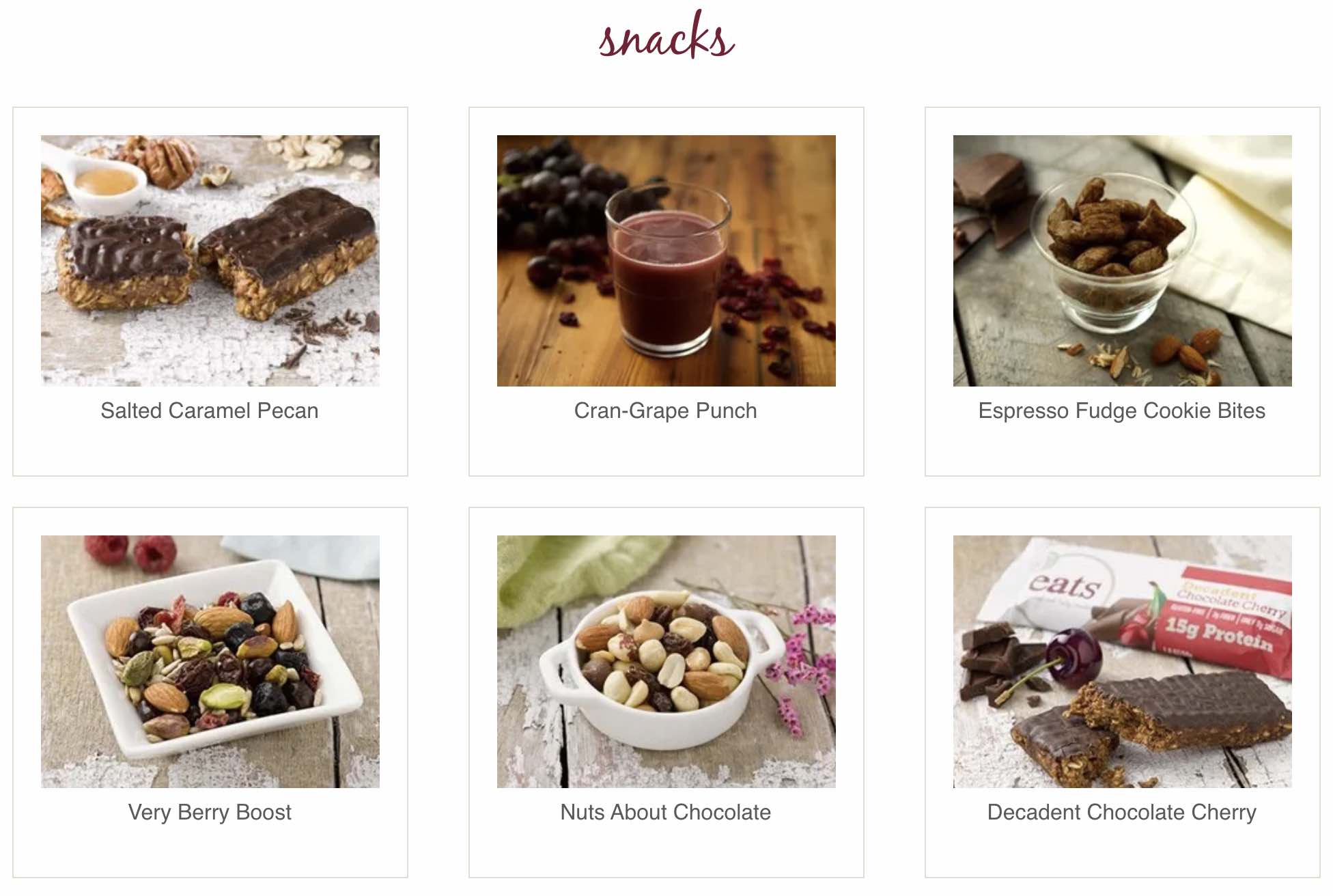 Next, let's get into the specifics about the plans and bistroMD pricing.

bistroMD Meal Plans and Pricing
bistroMD meal plans are divided by program and length. "Full Program" refers to the breakfast, lunch and dinner option. Here is the pricing information for bistroMD diet food plans:
Full Program - 7 Days - $179.95 ($8.57/meal)
Full Program - 5 Days - $149.95 ($9.99/meal)
Lunches & Dinners - 7 Days - $149.95 ($10.71/meal)
Lunches & Dinners - 5 Days - $119.95 ($11.99/meal)

The bistroMD meal plan pricing is very competitive. A similar brand offers their meals starting at $11/meal up to $15/meal.
bistroMD Pros and Cons
-PROS-

Sticking to a diet is made easy
Recipes are backed by science and 20 years of success
Plans cover 3 meals a day
Registered Dietitians help plan weekly meals
Healthy snacks are also available
Affordable
-CONS-
No vegan plans
Not available outside the US
Overall bistroMD Review - 4.6/5
If you're looking to lose weight but aren't sure where to start in the kitchen, or just don't have the time, bistroMD is a great option. The breadth of choices is enough to keep things fresh and the convenience of the Registered Dietitians makes choosing meals on a weekly basis a breeze. It would be great to see bistroMD expand the plans they offer to perhaps include things like vegan or paleo, two very popular weight loss diets.