Shopping for furniture can quickly become overwhelming. There are so many options to choose from and it could take weeks or even months to get your favorite couch, chair, or table shipped to your home.
If you've grown tired of the traditional furniture-shopping process, then one alternative that you need to check out is Albany Park. The company specializes in sofas, sectionals, loveseats, and armchairs. They simplify the process of shopping for furniture so you can get what you need without having to search through endless options to find it.
Want to learn more about Albany Park? Keep reading this Albany Park review. We've put together a review that highlights everything you need to know about the company.
Albany Park Review
---
What Sets Albany Park Apart From Competitors?
---
Albany Park stands out from its competition in a few key ways. First, the company is on a mission to make the process of purchasing a sofa easier. To that end, they have organized their offerings around three main collections. Each collection has several different customization options within it. This makes it very easy to find a good couch without having to spend hours looking for the right one for your needs.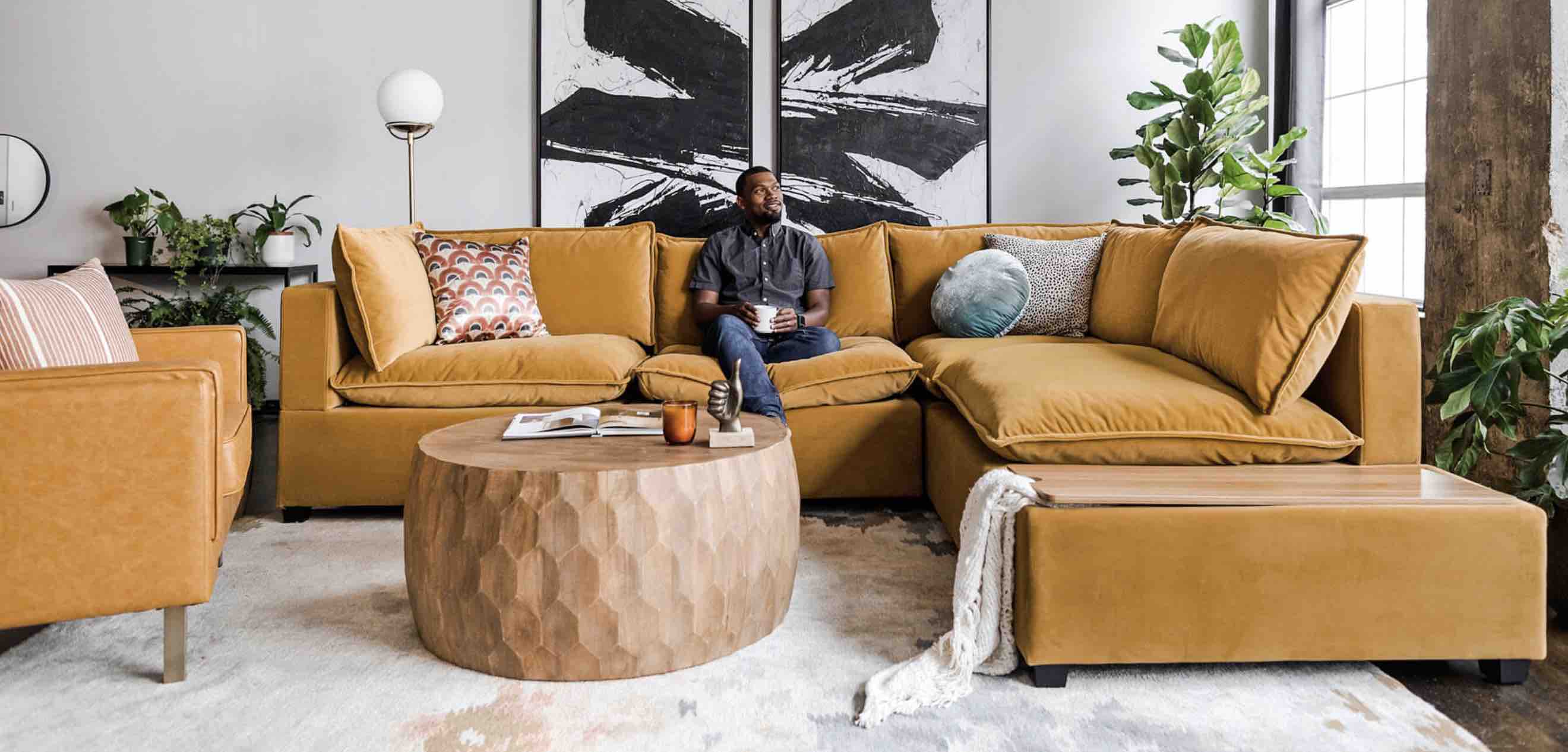 Additionally, Albany Park offers fast and free shipping on everything that it sells. You won't have to wait weeks or months to get your sofa delivered when you buy from this company.
Another cool feature is that Albany Park's products are shipped in apartment-friendly boxes. This makes it much easier to move them up through your stairwell, through hallways, or on your elevator.
Lastly, Albany Park also offers a free 30-day home trial. It allows you to try the Albany Park product that you like best for 30 days without having to assume any financial risk. It's another reason why the company is starting to make a name for itself in the furniture industry.
What Does Albany Park Sell and Company Info
---
Albany Park was created in 2019 by Darryl Sharpton (a former NFL linebacker) and Jessica Sharpton, his wife. The two created Albany Park with the goal of simplifying the process of shopping for furniture.
The company's shipping policy is solid. Albany Park will send any product that you order from it directly to your doorstep for free (unless you live in Hawaii or Alaska). However, the company doesn't offer any options for customers who would like to expedite the delivery of their order.
Albany Park's return policy is also good. The company says that customers can return any item that they are dissatisfied with within 30 days of receiving the order. However, Albany Park charges a return fee if you decide to take advantage of this policy. You will be asked to pay 10% of the item's price if you have its original packaging intact and 20% if you don't. But this fee is capped at $175.
Albany Park's products are split into three collections: The Albany, The Park, and The Kova. Here's a quick look at each of them.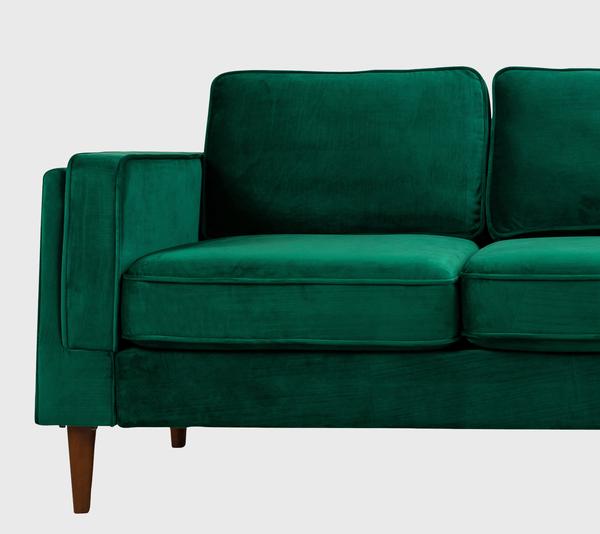 The Albany
The Albany is the company's original collection. It features medium-firm seat cushions, which offer solid support while also being very cozy. The collection features 8 fabric options and 2 leg options. Sofas start at $995 (or $83/month with interest-free financing), which makes this collection Albany Park's best value offering.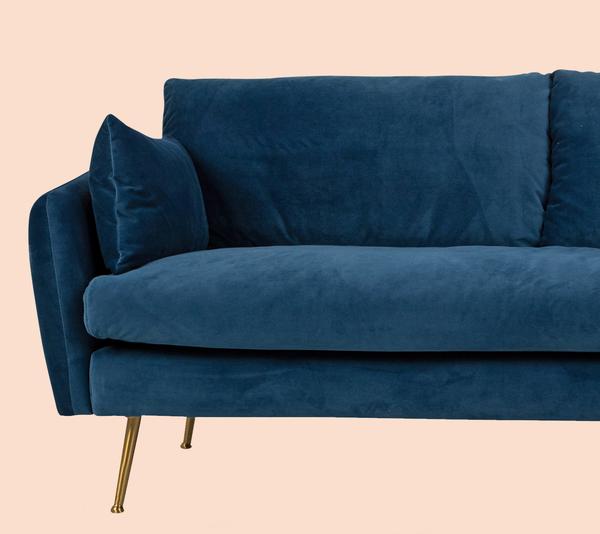 The Park
The Park is a collection that's all about style and sophistication. It strives to deliver an ideal balance between functionality and beauty. To that end, the products in the Park Collection offer medium-plush comfort and each item comes with two lumbar pillows for added support. The collection starts at $1,095 or $92 per month.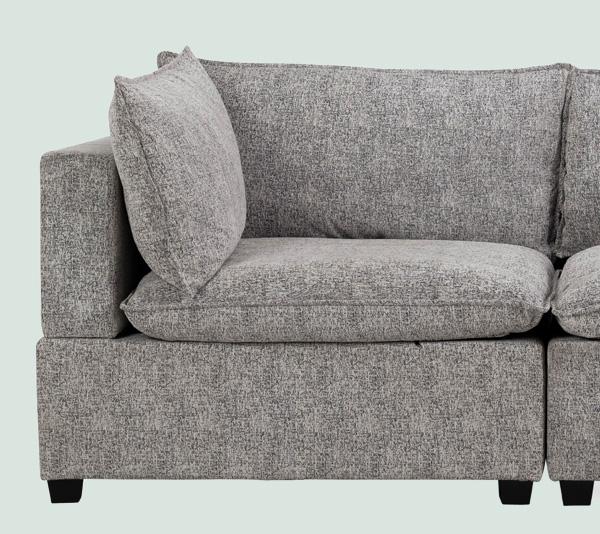 The Kova
The Kova is Albany Park's most comfortable sofa. It features a 30-inch seat depth and 100% feather-blend cushions. Also, the product is modular, which means that you can rearrange and customize it however you want. The Kova Collection starts at $1,190 or $100/month.
Albany Park FAQs
---
Does Albany Park have any stores?
No, Albany Park doesn't currently have any brick-and-mortar locations. But if you want to try before you buy, you can take advantage of the company's free 30-day trial.
How do I care for my Albany Park products?
The company recommends that customers vacuum their couch regularly and dust it with a microfiber cloth. When stains occur, they can be cleaned with water and a clean white cloth.
Do I need any tools to assembly my Albany Park products?
No, Albany Park products come with everything that you need to assemble them included in the box.
How long does shipping take from Albany Park?
The company doesn't offer a standard shipping length on its website. Instead, lengths vary from product to product. You can visit a product page and input your information to figure out your delivery window.
Does Albany Park offer returns?
Yes, Albany Park does offer returns (30 days after delivery) but you will have to pay a 10% or 20% return fee depending on if you have the original packaging intact.
Can I expedite my delivery from Albany Park?
No, the company currently doesn't offer any way for customers to expedite their delivery times.
Albany Park Pros and Cons
---
Pros
Simple online shopping process

Wide selection of options

Free delivery in the contiguous United States

Financing through Affirm is available

Free 30-day trial

Boxes designed to be easily maneuvered in tight spaces
Cons
10-20% return fee

No option for expediting delivery
Overall Albany Park Review - 4.6/5
---
Albany Park is an up-and-coming furniture company that should definitely be on your radar if you're looking to add a new sofa, sectional, or armchair to your home. The company stands out with its straightforward shopping process, high-quality products, and consumer-friendly business practices.
Albany Park would do even better in our review, but the company doesn't offer customers any options for expediting their delivery windows. And it doesn't provide a standard length of time that customers can expect to receive their delivery, which could lead to some consumers having to wait much longer than they expect to receive their Albany Park order.
Still, on the whole, Albany Park is a furniture company that's absolutely worth your attention.