Intro
As vaping increases in popularity, so do the options. With hundreds upon hundreds of brands selling more varieties of e-liquids and vaporizers than one could try in a lifetime, there's a need to crown the best online vape brand. Some brands are a marketplace of the best products available while other brands sell only their proprietary products.
The key to finding the best online vape store really comes down to knowing what you're looking for. Having an idea of what you need, whether it's e-juice, nicotine salts or new hardware, will help you narrow down the options when it comes to picking a vape brand to shop with.
In this post, we've selected a few of the biggest vaporizer stores in the industry and highlighted what each is best at. From vape brands selling the widest variety of liquids to the vape shops that always seem to have something new, this is our review of the best online vaporizer stores.
Best for "What's New"
VaporDNA is an industry-leading retailer of vaporizers, e-cigs, e-liquids, parts and more. Whether you are looking to purchase a new device or upgrade an old one, the VaporDNA selection will include something to aid you. VaporDNA carries some of the most popular brands and is still able to pass on highly competitive prices to customers in the United States and all around the globe. The "Alternative+" section at the VaporDNA online vape store is full of cutting edge vaporizer technology ranging from dry herb and concentrate vaporizers to the more elaborate desktop vaporizer.
One of the most defining characteristics of VaporDNA, and an edge for best vaporizer brand overall, is that in addition to their vast online presence, they also have physical VaporDNA locations in California. Plus, customers can sign up for automatic refills via a subscription plan. Subscription plans give customers a chance to save extra cash on e-liquids and coils/pods.
We recommend regular shoppers to sign up for the VaporDNA reward program to start earning credits for money spent at VaporDNA. Every $1 spent at VaporDNA equals 1 "DNA Coin". Every 50 DNA Coins saved is a $1 discount for a future purchase. Outside of making purchases, DNA Coins can be earned in a variety of ways including following on social media, for birthdays and more!
Frugal shoppers can find popular vaporizers and some of the best vaporizer e-liquids available at reduced prices in the VaporDNA "Sale" section. The "Sale" section, in addition to regular VaporDNA promotions, makes this top vape store a fan favorite.
Pros
Physical locations in California

Free shipping offers

CBD available
Cons
No stores outside of California
Best US Shipping
Giant Vapes carries many of the most popular e-liquid brands including Big Willie's, Cosmic Fog, King's Crown and SMAX E-Liquid and you can shop the Giant Vapes e-juice selection by flavor. Tastes like fruits, dessert, beverage and cereal comprise some of the choices.
In addition to a wide selection of e-liquids for vaping, Giant Vapes also carries products you'd expect from a top vaporizer store like devices, parts and accessories. Popular brands like HexOhm, SMOKTech and Lost Vape are just some of the brand names you'll find available at Giant Vapes.
The Giants Club rewards program allows regular shoppers to accumulate points on purchases. Every dollar spent earns you 10 points. Points earn you dollars off your next purchase, from $5 off for 1,500 points up to $50 off for 10,000 points.
Prices at Giant Vapes are slightly higher than average but they make up for that with their speedy (and free) shipping. All orders in the United States ship for free from the Giant Vapes online vaporizer store. Additionally, they guarantee that orders will be delivered on the same day they are ordered as long as the order is placed before 5pm EST on a weekday.
Pros
Same day shipping guaranteed

Free US shipping

Wide variety of e-liquids
Cons
No physical locations

No CBD available

Prices higher than average
Best Quality Vaporizers
Mig Vapor is one of the most recognized names in the vaping industry. Their website is a proprietary outlet of their products, ranging from vaporizers, mods and juices to herb vapes and glass pipes. Everything you see at Mig Vapor is backed by a 30-day money-back guarantee and ships for free in the US! Mig Vapor will also ship online vaporizer orders internationally.
You can sign up for auto-delivery and have your favorite items sent to your door as part of a regular subscription, either weekly, biweekly or monthly. Free shipping and exclusive savings are available for customers who choose to sign up for Mig Vapor auto-delivery.
The MigVapor Rewards program allows customers to earn rewards on purchases. Customers will earn $.05 for every $1 spent, or for performing a variety of other tasks to earn rewards points. Additional tasks include subscribing to the newsletter, sharing on social media and more.
Some of Mig Vapors most popular products include the DRAY Dry Herb Vaporizer and the Matrix Vaporizer. While Mig Vapor does not have Mig Vapor dedicated stores, you can find the most popular Mig Vapor vape products at a licensed distributor. You can find a Mig Vapor retailer here.
Pros
Auto-delivery plans available

Wide selection of products

Products for herb use
Cons
Only Mig Vapor products available
Best E-Liquid Selection
If you're looking for the best vaporizer e-juice and nicotine salt selection, then eJuice.Deals is the online vape shop you'll want to visit first. Affordable prices, a wide variety and all of the best brands set eJuice.Deals apart from competitors. Popular brands featured at the eJuice.Deals vape shop include Holy Cannoli, Air Factory, Naked 100, Juul and many, many more.
A neat feature you'll find at eJuice.Deals is the option to purchase a "Mystery Grab Bag". With so many options for e-juices and e-liquids available here, sometimes it's nice to take the decision making out of it. Order the "Mystery Grab Bag", select the size bottle you want and eJuice.Deals will randomly select a flavor to ship to you!
The selection of hardware is a bit limited at eJuice.Deals compared to other merchants, however, the breadth of e-liquids available makes up for it. eJuice.Deals also lacks a rewards program.

Pros
Vast selection of e-liquids

Affordable prices
Cons
Limited gear selection

No stores

No reward program
Best Vape Wholesale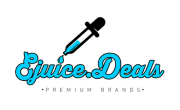 Vapor Supply is the go-to destination for those shoppers looking specifically for wholesale orders. In fact, Vapor Supply only offers wholesale. To see prices from the Vapor Supply wholesale vaporizer inventory, you must create an account, which is free to do. Customers looking to make an average online vape purchase should try one of the other top vape stores listed here.
Vaporizer kits, mods, tanks and other parts can all be purchased at wholesale prices through Vapor Supply. Additionally, Vapor Supply has e-liquids and CBD. The Vapor Supply clearance section is an ideal place to look for deals on the most popular vaporizer brands like Holy Cannoli, Juice Head and Aqua Salts E-Liquid.
All proprietary e-liquids available at Vapor Supply are created in an ISO 6 lab onsite at Vapor Supply to ensure only the highest quality makes it to market. Vapor Supply is located in Louisville, Kentucky.
Pros
Wholesale prices

Plenty of options for hardware

Replacement parts readily available
Cons
Not a retail store

No physical locations
Buying Guide