Within our society, the LGBTQ population has a disproportionate prevalence of mental health issues. Simply having an identity that does not fit into the cultural "norm" may be labeled as a deviant behavior, and in some cases, looked upon negatively. Simple daily activities can turn into struggles, against the world and the self. Online therapy through Pride Counseling creates a safe space in which to address the unique mental health issues LGBTQ people regularly face.
The Pride Counseling platform offers online therapy sessions with licensed mental health professionals. Online therapy programs allow for more flexibility than traditional face-to-face therapy sessions and often at a more affordable rate. When it comes to serving the LGBTQ community, Pride Counseling offers some of the best online therapy available.
Keep reading this Pride Counseling review to learn more about this online therapy platform.
Pride Counseling Review
---
What Sets Pride Counseling Apart from Competitors?
---
Pride Counseling acts as a sort of doctor on demand for therapists and counselors best equipped to serve the LGBTQ community. Acceptance and accessibility set them apart from the competition.
People love Pride Counseling for its network of compassionate licensed therapists. For many, seeking therapy can be difficult, with no clear place from which to start. Further, online therapy throws a lot more variables into the mix. However the therapists at Pride Counseling are articulate and patient, and you can enter into sessions knowing you will come out a stronger person.
Online therapy through the Pride Counseling platform is accomplished in several ways. This includes live chat, phone calls, video sessions, and standard messaging. Services are available as long as you need them, and they are reasonably priced, especially when compared to traditional in-person therapy.
Clients can use Pride Counseling through their website or mobile app. All sessions will occur through their platform.
Their main specialty is compassion towards LGBTQ issues. It is not so much that therapists elsewhere will be unable to help. Pride Therapy licensed clinical and social workers are vetted to be aware of the unique issues apparent in LGBTQ communities, making them standout among online therapy options.
Signing Up for Pride Counseling
---
Getting dialed into the online counseling and therapy services of Pride Counseling is quick and easy. At first, you will be asked how you identify yourself and what pronouns you prefer.
Next, you will be able to select multiple sexual orientations, age, and relationship status. Pride Counseling also asks lifestyle questions about eating and sleep habits. More questions include those about your recent moods, interest level, and self-esteem.
After about twenty questions, which take further details about your spirituality and religious leanings, you will enter in your contact details. While a valid email address is necessary, you will only be asked for an alias, with the use of your actual name done at your discretion.

Completion of your details leads you to your counselor preferences. Choices include gender and areas of expertise. These include eating disorders, anxiety, relationship issues, sleeping disorders, and more.

Entering in your payment information and waiting for a counselor is the next and final step. This process can take a few hours or a few days, and your subscription payment period will only begin after your counselor is selected.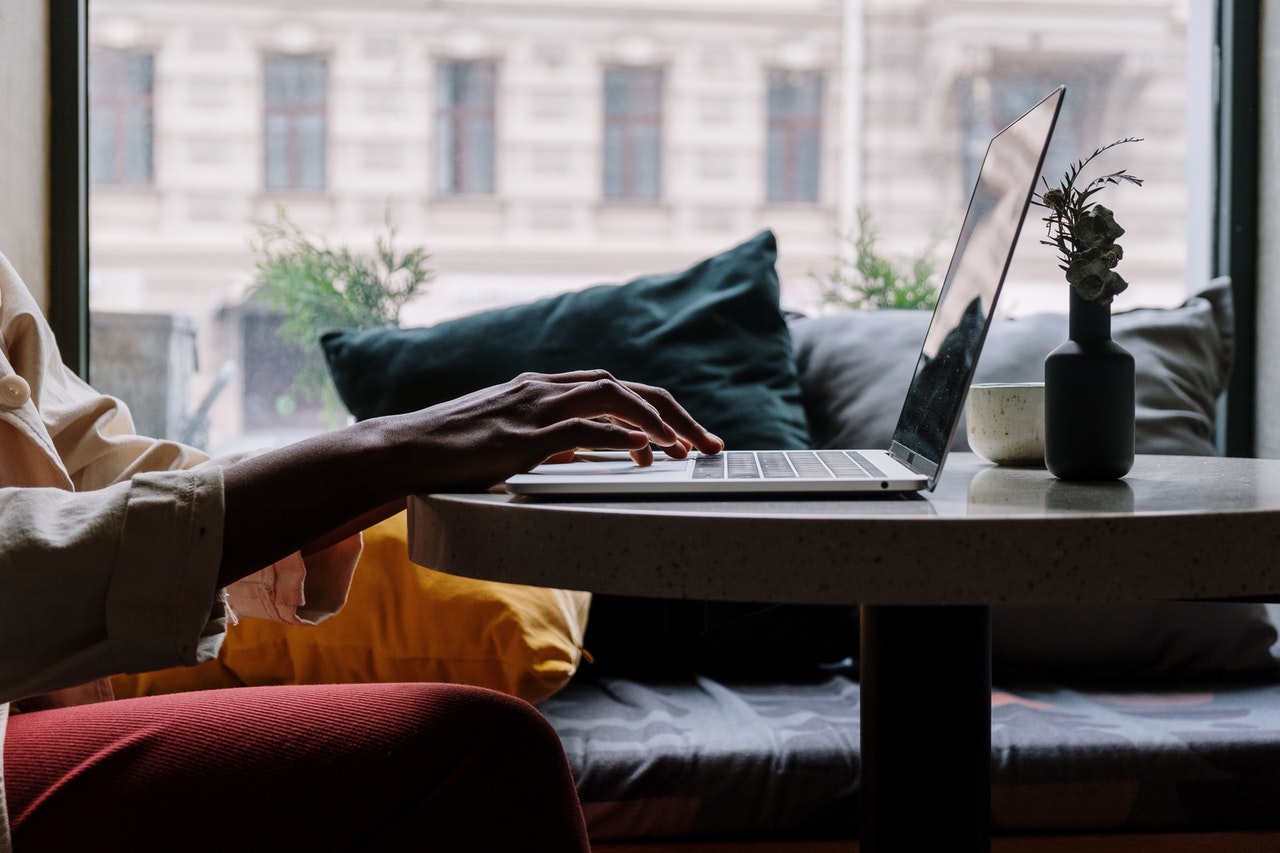 Therapist Certifications and Quality at Pride Counseling
---
Counselors in the Pride Counseling network are all trained, experienced, and accredited by their state's licensing board. They include psychologists (Ph.D./PsyD), marriage and family therapists (LMFT), clinical social workers (LCSW/LMSW), and licensed professional counselors (LPC). At a minimum, professionals at Pride Counseling will have 3 years and 1,000 hours of hands-on experience.
Pride Counseling therapist response rates are much higher than traditional therapy services, however, you can expect standard messaging to be as low as one response per day. This is still more communication than office-based face-to-face therapy, plus with more flexibility in scheduling. Using an online therapy service is more efficient than going to an office.
Even as professionals, their licensed therapists will not be able to provide any official diagnoses or prescribe any medications. Pride Counseling is unable to accept health insurance. However, reimbursement for their services may be available through your insurance provider depending on your coverage.
While there are benefits to their service, Pride Counseling's mental health services are not for everyone. More serious and immediate concerns will require a formal visit to a doctor's office. These types of concerns include court-ordered therapy, bipolar disorder, thoughts of self-harm, and many other issues.
What Does Pride Counseling Offer and Company Info
---
Pride Counseling offers 100% online therapy services. Their space is completely virtual, so you can get professional help from the comfort of your own home.
Licensed professional help is available in just a few clicks. The full-service website and mobile app provide total access to all of Pride Counseling's offerings. There are many advantages to choosing online therapy over an office visit. While scheduling typically only allows for one session any given week, there are four ways to communicate through the platform:
Live video conferencing: The closest thing to a traditional in-person therapy session.
Telephone conversations: Speak to your therapist over the phone directly through the platform.
Real-time chat sessions: A text base option, but with a live response time.
In-platform messaging: Slow response rate, but option to send a message available anytime.
Services are priced based on your per weekly needs and a subscription is billed monthly. Counseling costs range from $60 to $90 per week and vary depending on what you are looking for. While there is no official refund policy, their customer service team may be able to accommodate some sort of return depending on the circumstance. Monthly subscriptions can be canceled or modified at any time.
How Does Pride Counseling Compare to Other Online Counseling Platforms?
---
| | PRIDE COUNSELING | BETTERHELP | TALKSPACE | REGAIN.US | CEREBRAL |
| --- | --- | --- | --- | --- | --- |
| Specialty | LGBTQ, full-range | Full-range, free evaluation | Behavioral Therapies, flexible plans | Individual/Couples counseling | Anxiety, Depression |
| Average Price | $60 - $90/week | $60 - $90/week | $65/week | $60 - $90/week | $85/week |
| Mobile App | iOS Android | iOS Android | iOS Android | iOS Android | iOS Android |
| Session Format | Video, chat, voice, messaging | Video, chat, voice, messaging | Video, chat, voice, messaging | Video, chat, voice, messaging | Video, chat, voice, messaging |
| Prescriptions | No | No | Yes | No | Yes |
| Therapist Certifications | PhD/PsyD, LMFT, LCSW/LMFW, LPC | LPC, LCSW/LMSW, LMFT, PhD/PsyD | LPC, MS, LMHC, LMFT, LICSW | LPC/LPCC, LCSW, PhD/PsyD, LMFT | LPC/LPCC, LCSW, PhD/PsyD, LMFT, LICSW |
Pride Counseling FAQs
---
What is Pride Counseling?
Pride Counseling is certified professional counseling specializing in the needs of the LGBTQ community. Online therapy services include video chat, phone conversations, chat sessions, and standard messaging.
Does Pride Counseling take insurance?
They do not take health insurance, however, it typically costs less than out-of-pocket copay costs for traditional sessions covered by insurance.
Is Pride Counseling free?
Pride Counseling is not free nor covered by insurance, however, based on your coverage plan, your insurance provider may be able to reimburse some of the cost.
How much does Pride Counseling cost?
Pride Counseling costs $60 to $90 per week billed monthly.
Is Pride Counseling legit?
Yes, Pride Counseling is a legitimate service. Based on the flexibility of scheduling and services offered, it is more efficient than in-person therapy.
Does Pride Counseling offer refunds?
No, there is no official refund policy, however, the customer service team may be able to help depending on the circumstance
Are Pride Counseling therapists licensed?
Yes, all therapists will have 3 years and 1,000 hours of hands-on experience, at minimum.
What is LGBTQ counseling?
LGBTQ counseling can help with gender identity and expression. Technically it will be the same as traditional therapy, but with counselors more sensitive and compassionate to these concerns.

How much is counseling per session?
Traditionally, counseling is $75 to $150 per session, occasionally upwards of $200. Pride Counseling's online services are relatively cheaper considering the scope of options.
Which online therapy is best?
The best online therapy can be subjective to your needs. Pride Counseling offers the best, most compassionate therapy for LGBTQ people.
What is the difference between a therapist and a counselor?
Counseling is typically more short-term than therapy. Therapy can be more long-term and in-depth with a broader range of focus.
Is online therapy cheaper than in-person?
Yes, online therapy is usually cheaper than in-person counseling. While many online services will not be able to make official diagnoses, the flexibility of scheduling and options available make it more cost-dynamic.
Is online counseling effective?
Yes, online counseling is effective. Studies have shown similar satisfaction rates between traditional therapy and online counseling.
Pride Counseling Pros and Cons
---
Pros
Competitively priced

Serves specific LGBTQ community concerns

All therapists are professionally licensed

Full-range of counselor specialists

High flexibility of scheduling and therapy options
Cons
No diagnoses or prescriptions

Slow response rate at times

Flexibility based on therapist availability
Overall Pride Counseling Review - 4.0/5
---
Reaching out for therapy can be intimidating and add even more stress on top of any apparent issues. For the LGBTQ community, Pride Counseling offers a safe space for online therapy. All of their licensed therapists are professionally certified and compassionate to the specific issues LGBTQ people may be facing.
Their service is online which allows for more ease and flexibility compared to traditional face-to-face counseling. With video chat sessions being one of the main features for meeting with therapists on Pride Counseling, using the platform is not all too different from traditional therapy anyway.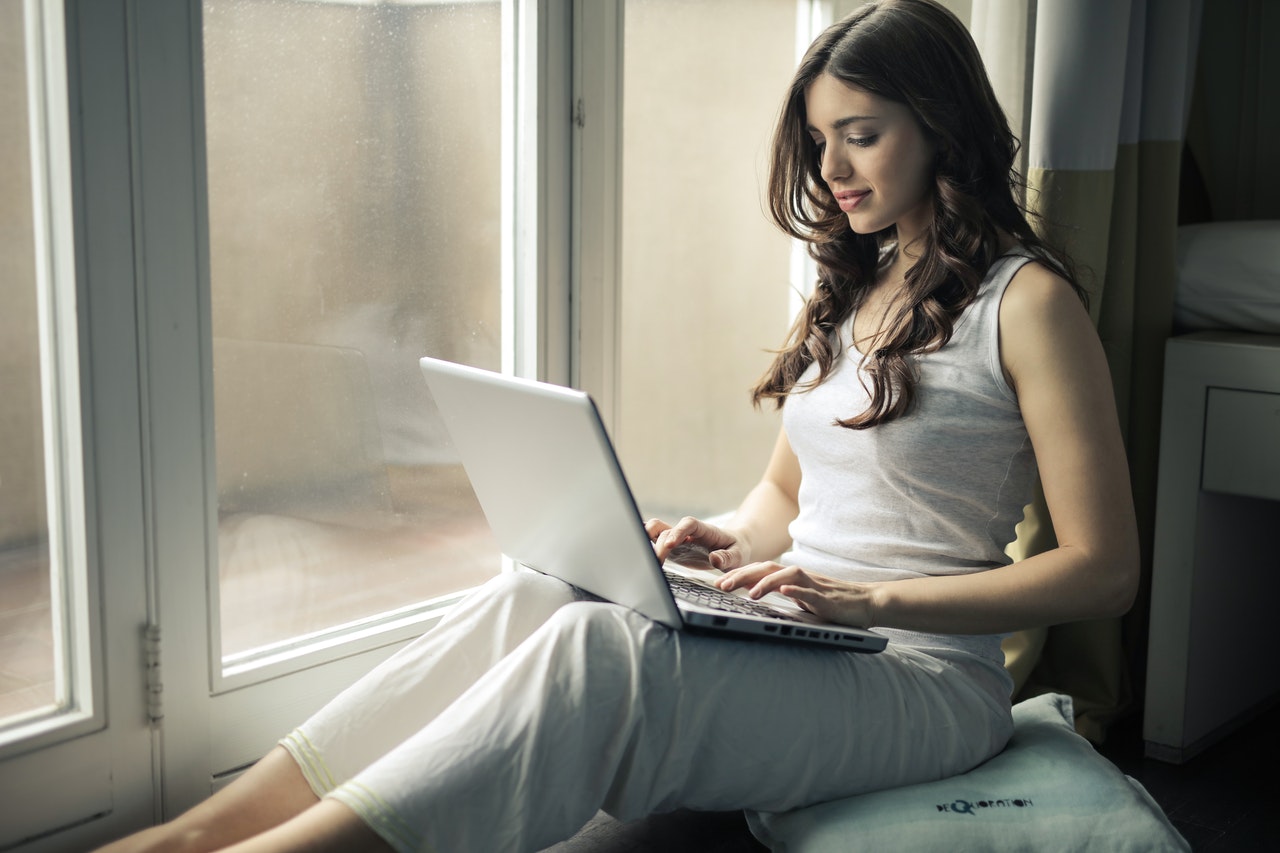 Plus with phone, chat, and messaging available they provide a versatility of options to fit your needs.

While the professionals at Pride Counseling are unable to provide official mental health diagnoses, they are passionate about helping others in a meaningful way and will always do their best to serve their LGBTQ clients. There is a higher prevalence of mental health issues within the LGTBQ community. This is likely caused by the unnecessary outside stress of an individual being labeled as "deviant" that does not apply to the "norm". Pride Counseling is there for you if you are struggling with such issues, with counselors sensitive to your specific needs and concerns.